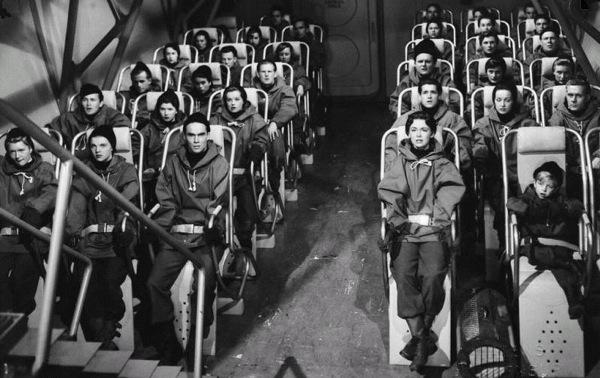 While many moviegoers are still basking in the platform release glow of 2011 (TINKER, TAILOR, SOLDIER, SPY just went wide last week, while A SEPARATION and a few others will be making the art house rounds over the next couple of months), it's time to acknowledge that we are in a new movie year - and that it's probable the next twelve months will not be as ridiculously prosperous quality-wise as the last twelve were. But fret not, fellow cinephile! Consider the bumper crop of 1940, which had the misfortune of following The Greatest Year for Movies Ever: THE SHOP AROUND THE CORNER, REBECCA, PINOCCHIO, FANTASIA, HIS GIRL FRIDAY, THE THIEF OF BAGDAD, THE PHILADELPHIA STORY, THE GRAPES OF WRATH and two from Preston Sturges (THE GREAT MCGINTY and CHRISTMAS IN JULY). There's no reason 2012 can't rouse itself to deliver a mere ten films equal to those all-time classics. Right?
Actually, 2012 does look awfully promising from a filmmaker standpoint: we're getting new films from established masters like Quentin Tarantino, Paul Thomas Anderson, Wes Anderson, Whit Stillman, Spike Lee, Wong Kar-Wai and the Coen brothers - and a majority of those guys have yet to let loose a complete debacle. Add in new movies from young directors nearing their prime (and those festival discoveries we've yet to make), and 2012 is just lousy with potential.
Below is a randomly assembled list of the films I'm most eagerly anticipating. Before you freak out over, say, THE AVENGERS being excluded, let me be absolutely clear: there are films I'm simply "looking forward to" that did not warrant inclusion in this piece. Also, I haven't listed screenwriters because who knows how the WGA writing credits will shake out on some of these films? Finally, there are a few films on here that might very well miss 2012. Let's start with one of them...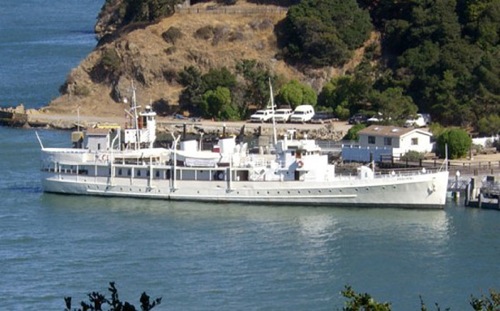 THE MASTER (d. Paul Thomas Anderson)
This could've been a shot-for-shot remake of C.H.O.M.P.S. and I would've found a way to get excited about it. But it is not a shot-for-shot remake of C.H.O.M.P.S.; rather, it is a drama about an intellectual who returns home from World War II and creates a "faith-based organization" that, according to those who've read an early draft of the script (which has since been rewritten extensively), bears some resemblance to L. Ron Hubbard's Church of Scientology. Philip Seymour Hoffman stars as the charismatic leader of the burgeoning outfit, while Joaquin Phoenix makes his triumphant return to openly-acknowledged acting as a "drifter" who becomes Hoffman's most trusted confidant. Prior to THERE WILL BE BLOOD, Anderson's films were lush, melodic, and prone to go-for-broke romantic outbursts (even the small-scale HARD EIGHT had a lyrical flow to it); this all changed with his harsh, atonal study of misanthropic oilman Daniel Plainview. While the film's depiction of a Scientology-like religious movement will likely touch off debate (if not a lawsuit from the notoriously litigious organization), I'm far more interested to see how Anderson has evolved as a filmmaker. At the age of forty-one, he should be entering his prime. (Release Date TBD)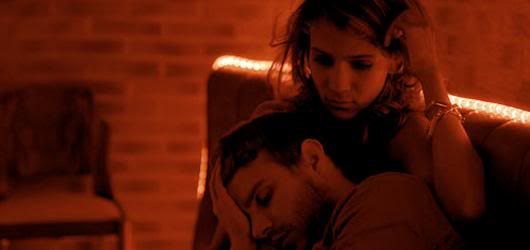 SIMON KILLER (d. Antonio Campos)
The 2012 Sundance Film Festival guide categorizes Antonio Campos's follow-up to AFTERSCHOOL as a neo-noir in which a college graduate (Brady Corbet) flees for France after breaking up with his long-time girlfriend. While working through "feelings of loss" and displacement, the young man takes up with a Parisian prostitute, at which point I presume some decidedly noirish shit goes down. Plot details are scarce, and I wouldn't have it any other way; Campos's first film was a haunting slow burn that derived its power from avoiding conventional compositions or storytelling rhythms. Lofty expectations are treacherous with young filmmakers, but Campos should've thought about that before he went and made a masterpiece his first time out (and produced another great movie, Sean Durkin's MARTHA MARCY MAY MARLENE, in the interim). (TBD)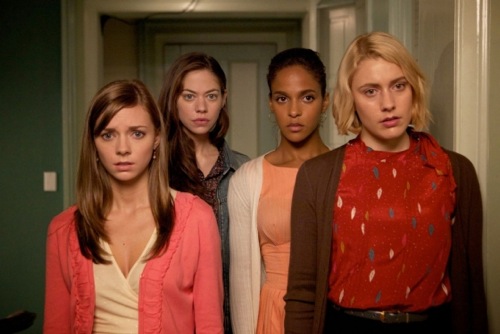 DAMSELS IN DISTRESS (d. Whit Stillman)
The reviews out of the Venice and Toronto Film Festivals weren't exactly rapturous, but Whit Stillman's movies rarely provoke immediate raves. METROPOLITAN, BARCELONA and THE LAST DAYS OF DISCO were obviously fine films at first blush, but their low-key charms emerged via repeat viewings (outside of the four-movies-a-day crush of a major film festival). So I wouldn't be surprised if this whimsical film about four college girls (Greta Gerwig, Megalyn Echikunwoke, Carrie MacLemore and Analeigh Tipton) seeking to alleviate student depression via "good hygiene and musical dance numbers" elicits more enthusiastic reviews when it hits theaters this spring. And if it isn't vintage Stillman, it's still new Stillman, which is cause enough for celebration. Adam Brody co-stars; hopefully, this is the beginning of a career resurgence for the immensely likable actor. One bummer: no Chris Eigeman. (April 6)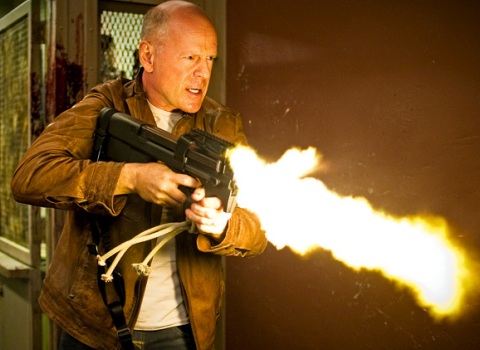 LOOPER (d. Rian Johnson)
I've already seen an early cut of Rian Johnson's third film, a heady sci-fi yarn about hit men who knock off targets sent from the future, and I can't wait to check it out with finished visual f/x and a new Nathan Johnson score. The entire ensemble is sensational (Bruce Willis hasn't been this good since 2005's underrated HOSTAGE), but Emily Blunt stands out as a single mother who gets caught up in Joseph Gordon-Levitt's time-traveling troubles. If you want a non-spoiler primer on LOOPER, read my review. Or, better yet, read nothing and wait until September for what will surely be one of the year's best films. (September 28)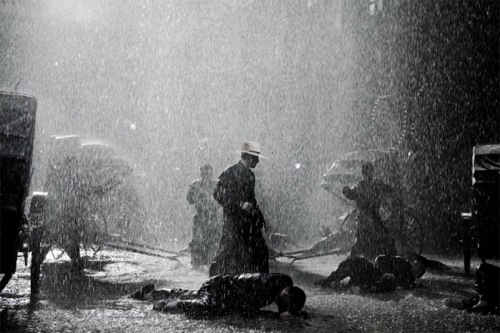 THE GRANDMASTERS (d. Wong Kar-Wai)
Wong Kar-Wai takes on the Ip Man legend with the great Tony Leung and the incomparable fight choreographer Yuen Woo-Ping. Three years (if not more) in the making, the notoriously deliberative Wong had to pause filming to allow Leung to make another movie. From what I've heard, there will be no further reshoots; Wong is currently piecing the narrative together in the edit (story-wise, it's allegedly far more conventional than his last few movies), and should have it ready for a 2012 debut at one of the major film festivals (Cannes has been amazingly tolerant of Wong's process; eight years ago, they allowed the director to arrive at the last second with an unfinished version of 2046). THE GRANDMASTERS is Wong's first film since the largely reviled MY BLUEBERRY NIGHTS. If this isn't a return to form, I'll whisper my disappointment into the hollow of a tree. (TBD)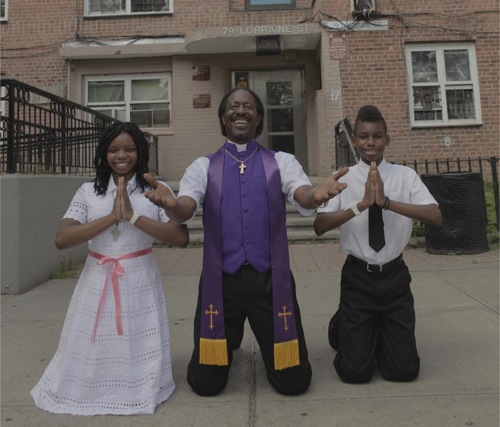 RED HOOK SUMMER (d. Spike Lee)
The return of Mookie. It'll be fascinating to see what's become of DO THE RIGHT THING's trash-can-launching pizza delivery man twenty-three years after the death of Radio Raheem, but don't expect a full-on sequel to Lee's 1989 masterpiece; this independently-produced film centers on a young man from Atlanta spending a summer in Brooklyn with his preacher grandfather (Clarke Peters). It's nice to have Spike back in the borough of his upbringing; let's hope he's got a story that's worthy of an indirect link to one of the greatest movies ever made. (TBD)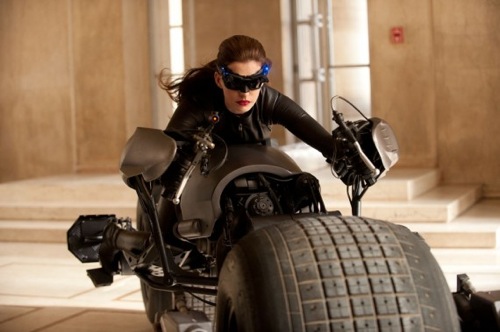 THE DARK KNIGHT RISES (d. Christopher Nolan)
There. (July 20, 2012)
THE END (d. Abbas Kiarostami)
Abbas Kiarostami heads to Japan to tell the story of a young scholar (Rin Takanashi) who a) makes a living on the side as a prostitute, and b) counts her elderly professor (Tadashi Okuno) as one of her clients. And that's all we know. This is Kiarostami's first feature after the revelatory CERTIFIED COPY. I'm sure it'll make noise at Cannes, get ignored by the Academy, and receive a quiet U.S. theatrical/VOD release in 2013. (TBD, though CERTIFIED COPY is currently available on Netflix.)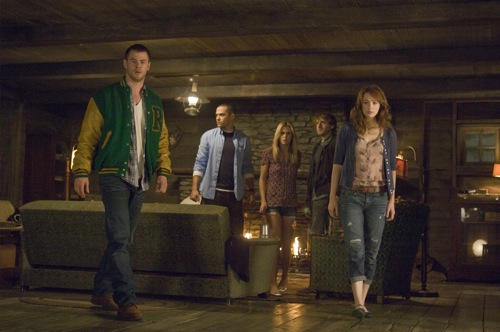 CABIN IN THE WOODS (d. Drew Goddard)
The most frustrating part of missing BNAT last December - aside from not getting to see all of my Austin friends, hanging at the Highball, hitting Lockhart for a day of barbecue, scarfing down an Amarillo Burger at Casino El Camino and, generally, just being in Austin for a weekend - was not getting to see this long-delayed horror flick from Drew Goddard and Joss Whedon. Given what I've heard about the movie, I can't imagine a more ideal BNAT selection. That it evidently played through the roof (despite starting at two in the morning) is all I need to know. Get here, April. Get here now. (April 13)
HOLLY MOTORS (d. Leos Carax)
Leos Carax returns from a twelve-year layoff (not counting his short-film contribution to the disappointing anthology TOKYO!) with the tale of a man (frequent collaborator Denis Lavant) traveling between parallel lives. The cast is certainly intriguing (Eva Mendes, Kylie Minogue, Michel Piccoli and EYES WITHOUT A FACE's Edith Scob all appear); I just hope Carax is able to maintain some semblance of control after spinning out with the fascinating, but incoherent POLA X. When the chaos clicks (as it does in MAUVAIS SANG and THE LOVERS ON THE BRIDGE), Carax is one of the most exciting filmmakers working today. For example...
Swoon. One of Los Angeles's fine repertory houses needs to do a Carax retrospective this year. These are big-screen movies. (TBD)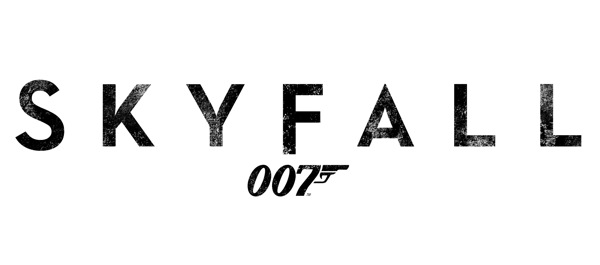 SKYFALL (d. Sam Mendes)
New Bond. About goddamn time. The Sam Mendes hire suggests that we might get something more substantial than the passable CASINO ROYALE echo of QUANTUM OF SOLACE; the addition of above-average screenwriter John Logan is also encouraging (though I was bummed the rumored involvement of Patrick Marber amounted to nothing). This feels like a franchise tone-setter; if Daniel Craig stays on for a few more movies, we've got a great new Q (Ben Whishaw), a potential new M (Ralph Fiennes is rumored to be taking over the managerial reins from Judi Dench), and a competent creative team that could guide us to what should be the series' pinnacle: a second adaptation of ON HER MAJESTY'S SECRET SERVICE. At least, that's where I want the franchise to go. The spectacular cast for SKYFALL also includes Javier Bardem, Albert Finney and Naomie Harris. (November 9)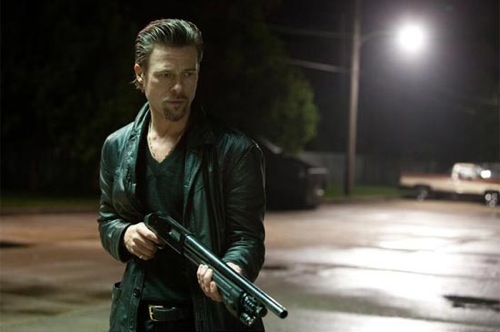 COGAN'S TRADE (d. Andrew Dominik)
The director of CHOPPER and THE ASSASSINATION OF JESSE JAMES BY THE COWARD ROBERT FORD (both of which made my Top 100 of the aughts) delves into the crime fiction of George V. Higgins (THE FRIENDS OF EDDIE COYLE). Dominik has assembled a killer cast (Brad Pitt, James Gandolfini, Ray Liotta, Sam Shepard, Richard Jenkins and Garret Dillahunt), and he's teamed with Greig Fraser, one of the top young cinematographers out there. Pitt stars as Jackie Cogan, a mob enforcer tasked with tracking down cash heisted from a high-stakes poker game. It's impossible to categorize Dominik two films into his career (stylistically, CHOPPER and JESSE JAMES couldn't be less alike), but there's no denying his talent. Let's just hope this one doesn't get shelved for two years. (TBD)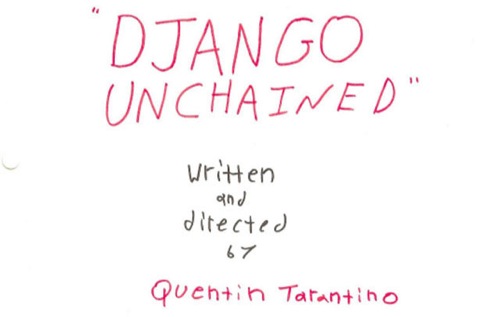 DJANGO UNCHAINED (d. Quentin Tarantino)
Tarantino's powder keg of a "southern" stars Jamie Foxx as a freed slave who teams with a German bounty hunter (Christoph Waltz) to take down a sadistic Mississippi plantation owner (Leonardo DiCaprio). On the page, it's a massively entertaining homage to everything from spaghetti westerns to Richard Fleischer's difficult MANDINGO - and paying tribute to the slave-fighting nastiness of Fleischer's melodrama could alienate or, worse, outrage a significant portion of the audience if it comes off as fetishized. The script is half-exploitation/half-genre deconstruction, which worked brilliantly for INGLOURIOUS BASTERDS, but brutalizing Nazis is nothing; most audiences have never seen slavery depicted like this. I loved the screenplay, but this film has the potential to get under people's skin. (December 25)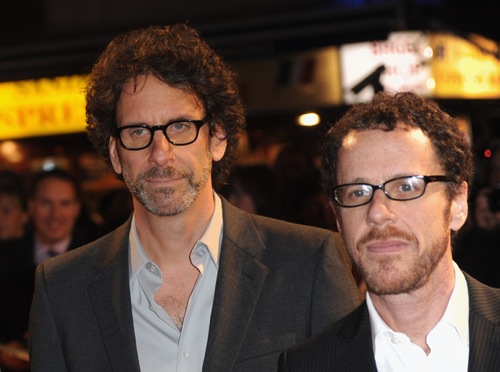 INSIDE LLEWYN DAVIS (d. Joel and Ethan Coen)
The Coen brothers' latest stars Oscar Isaac as a singer-songwriter navigating the competitive folk music scene in 1960s Greenwich Villiage. Justin Timberlake plays a rival musician, and Carey Mulligan costars as Timberlake's wife. If no one is going to make a film out of David Hajdu's POSITIVELY 4TH STREET, I'll take this fictionalized treatment of the era from the Coens, especially if it's another musical ala O BROTHER, WHERE ART THOU? If nothing else, this is sure to be my ex-folkie, tear-gassed-at-Berkeley mom's favorite movie of the year. (TBD)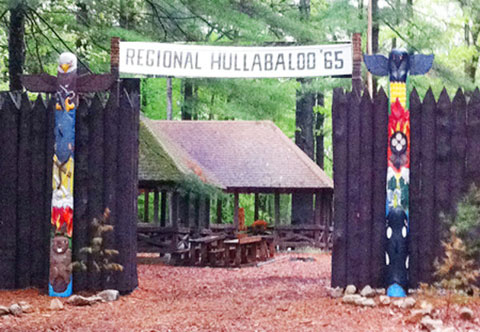 MOONRISE KINGDOM (d. Wes Anderson)
Two young lovers go on the run in Wes Anderson's latest, and this somehow sends a small New England town into a tizzy. Anderson wrote this 1960s-set drama with Roman Coppola, and he's surrounded his two young leads (Jared Gilman and Kara Hayward) with what might be his most impressive ensemble cast to date (Tilda Swinton, Bruce Willis, Harvey Keitel, Bill Murray, Edward Norton, Frances McDormand, Bob Balaban and Jason Schwartzman). It'll be interesting to see if Anderson's retains the innocence of FANTASTIC MR. FOX, or if the kids' story moves into the background as the adults lose their minds looking for them. (May 25)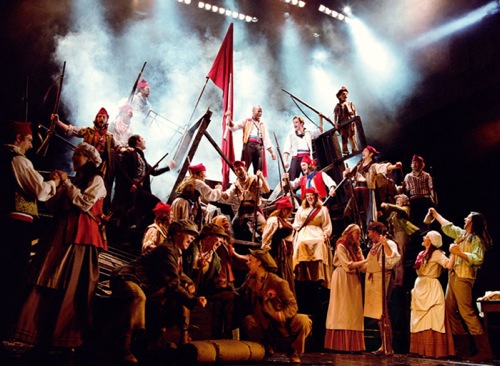 LES MISERABLES (d. Tom Hooper)
I can't help what I do. I can't help it. I can't. Hide me, Rick. (December 7)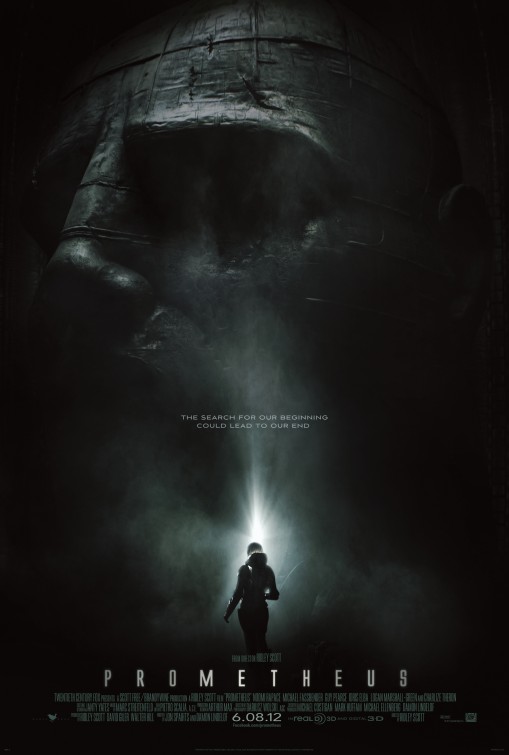 PROMETHEUS (d. Ridley Scott)
You've watched the teaser trailer countless times, you now know the Space Jockey appears in the film, and yet you still haven't a clue as to what Scott is up to with this sneaky reentry into the ALIEN universe. I know more than I want to, and I can assure you that any "leaked" plot summary you've read is bullshit - though I fear the studio might've jettisoned the best version of this film when they brought Damon Lindelof on to rewrite Jon Spaihts (who should not be held accountable for THE DARKEST HOUR). But even if this isn't the cerebral sci-fi classic it could've been, it's still going to be a clever resuscitation of a beloved franchise. I'll be shocked if a) PROMETHEUS doesn't live up to the hype. and b) if Scott doesn't direct the sequel (which is already in development). (June 6)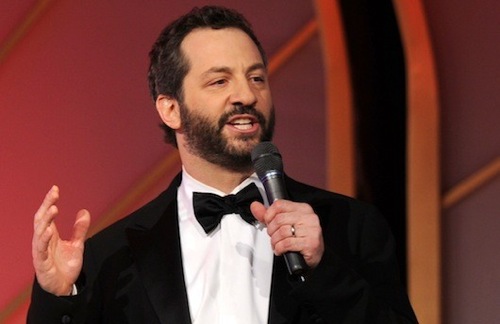 THIS IS 40 (d. Judd Apatow)
The further adventures of Pete (Paul Rudd) and Debbie (Leslie Mann) from KNOCKED UP. Very few directors working within the studio system have license to make grown-up comedies about getting older, having kids and trying to keep your marriage from collapsing in a heap of disinterest. This is probably a good thing (no one needs another BYE BYE LOVE), though I do miss the smart versions of those movies (e.g. GRAND CANYON). Hopefully, Apatow is able to give us a grounded marriage comedy, one that doesn't feel like it's coming from a too-privileged Hollywood perspective. He's three-for-three as a director in my book, plus he's cast Albert Brooks, John Lithgow, Melissa McCarthy, Chris O'Dowd and, most importantly, Robert Smigel in significant roles. (December 21)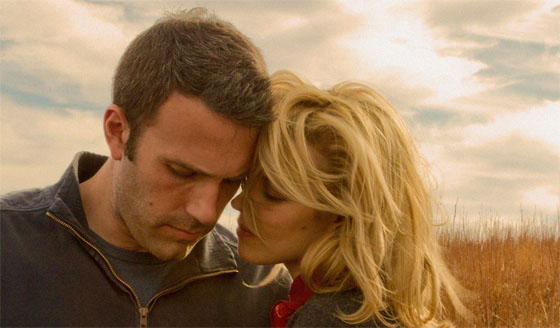 UNTITLED TERRENCE MALICK '12
Two movies in two years? Slow down there, Terry! At one point, this romantic drama starring Ben Affleck and Rachel McAdams was supposed to be Malick's most conventional movie since BADLANDS; lately, I've heard Malick is reshaping the film in postproduction, and that it's now more "impressionistic". I honestly don't care either way; I'm just happy I don't have to wait four years or more for Malick's next film. (TBD)
And that's it. Thrill me, 2012! If I left off a movie you're looking forward to, please take it personally.
Faithfully submitted,