Josh Schwartz, who broke into TV with the superhero-obsessed Seth Cohen on "The OC," is shopping a spec script based on the British series "Misfits."
In the British version, five twentysomethings get superpowers after they're hit by lightning during a strange thunderstorm.
The superpowers break down thusly:
Kelly gets telepathy
Simon gets invisibility
Nathan gets invulnerability
Curtis gets time travel
Alisha can make people super-horny
Schwartz also wrote some early drafts of "X-Men: FIrst Class" though he received no on-screen credit for that work.
"Heroes" limped along for four mostly horrible seasons, but the even worse "An Ordinary Family" and "The Cape" did not. NBC decided against a new "Wonder Woman" series this season but ABC is still developing a new "Hulk." Oh, and "Heroes" mastermind Tim Kring is trying again this year with a superkid in "Touch." Superpower shows seem safer on Syfy, which has ordered upcoming seasons of both "Haven" and "Alphas."
Find Deadline's story on the matter here.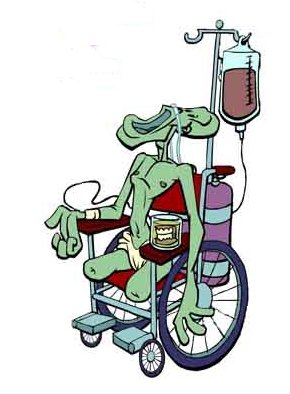 Less Than $8.73 Per Blu-ray Movie!!