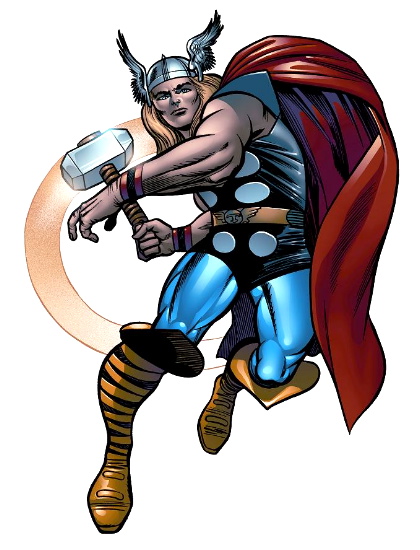 Alan Taylor, who hasn't directed anything for the big screen since 2003's indie drama "Kill The Poor," will helm Marvel's big-budget actioner "Thor 2," according to Deadline Hollywood.
Taylor is likely best known as an HBO director, having lensed episodes of everything from "Oz," "Sex and the City," "The Sopranos," "Six Feet Under," "Big Love," "In Treatment" and "Bored To Death" to period dramas like "Rome," "Deadwood," "Carnivale," "Boardwalk Empire" and "Game Of Thrones."
So he has a lot of experience with both contemporary and non-contemporary settings. His work blending CGI with live action on the period series has been splendid.
Away from HBO he's directed installments of "Homicide: Life On The Street," "Now and Again," "The West Wing," "Keen Eddie," "Lost," "Law & Order," "Mad Men," "Nurse Jackie," "Rubicon" and "The Playboy Club."
Before now, Taylor's best-known big-screen work was likely the 2001 switched-identities Napoleon comedy "The Emperor's New Clothes," starring Ian Holm. (Maybe it's the feature experience that got him the job over Timothy Van Patton?) His first feature was 1995's "Palookaville."
Taylor replaces Patty Jenkins (director of the Charlize Theron serial killer vehicle "Monster"), who apparently fell out of the project following creative differences with Marvel execs.
Actor Chris Hemsworth ("Star Trek," "Cabin in the Woods") and screenwriter Don Payne ("My Super Ex-Girlfriend," "Rise of the Silver Surfer") are both returning from Kenneth Branagh's "Thor."
Find all of Deadline's exclusive on the matter here.