Ahoy, squirts! Quint here. Noticed a particular lack of Behind the Scenes images over the last few weeks, did you? Sorry about that. First it was juggling The Holiday Gift Guide and my time on The Hobbit set that forced me to put the daily column on the backburner, then it became about the scarcity of internet in the wilds of South Island New Zealand and then it was my sneaky Butt-Numb-A-Thon travel. All that compounded into weeks of no BTS images.
At this point… what can I say? I'm exhausted. By this time next week I'll have flown about 56,000 miles in the last month and had a hectic schedule that apparently hates sleep. When I get back to Austin at the end of the week, just before Christmas, I'm going to slip into a small coma and take some time off. I need it. And there are some dragons that need killing over the Holiday break and I damn well intend on doing that!
That doesn't mean The Behind the Scenes Pic of the Day is over. No siree, Bob! January 1st 2012 the series will begin anew, posting every day and hopefully being as consistent as the column was for its first year.
As a means of apology I'm going to throw you guys a few bones below, with an array of BTS images to hold you over until the column returns in earnest.
Why not start with Rutger Hauer and director Robert Harmon on the set of The Hitcher? Why not indeed!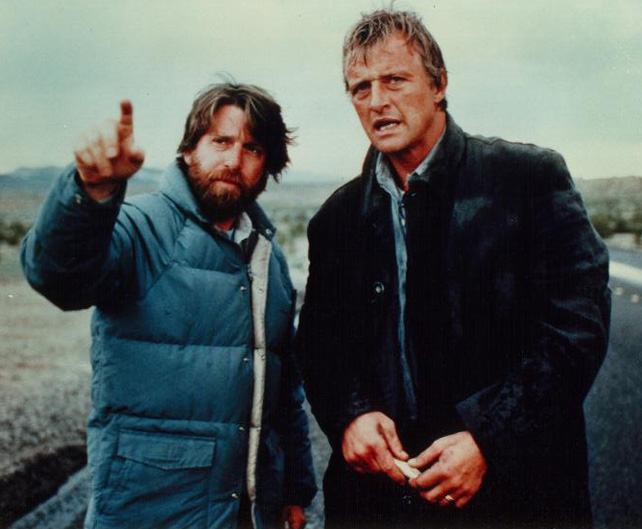 This next one was sent to me by reader Andrew Hein and looks like Shining/Full Metal Jacket-era Stanley Kubrick… well, it's for sure Stanley Kubrick, just not sure on the time period, but it's Kubrick at his desk with an ancient computer and thus it is what polite society refers to as fucking kickass.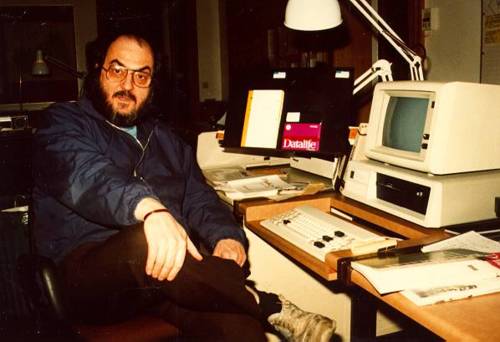 And here's George Reeves celebrating the 5th Birthday of the Superman TV show, complete with cake and Clark Kent glasses!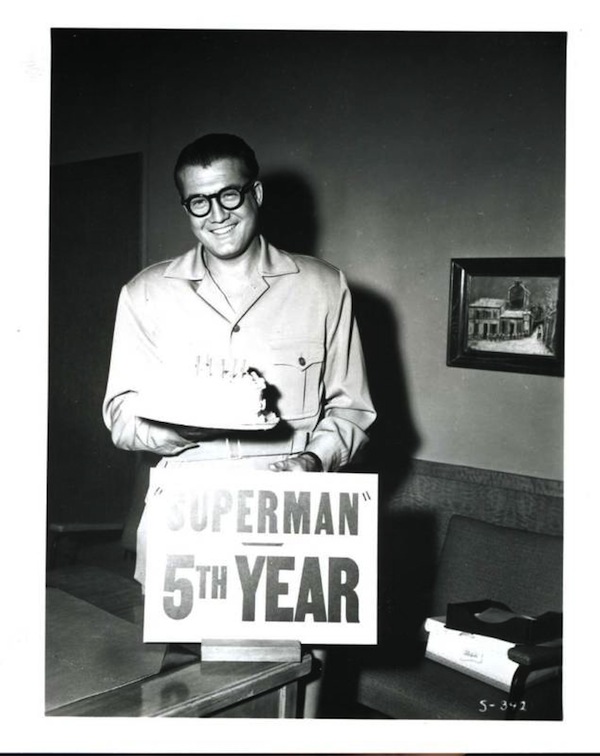 I love this picture from the making of Where the Wild Things Are, a film I'm particularly fond of. I love Spike Jonze standing on that apple box seeming to react to the violent push! Nice action shot from an under-appreciated flick.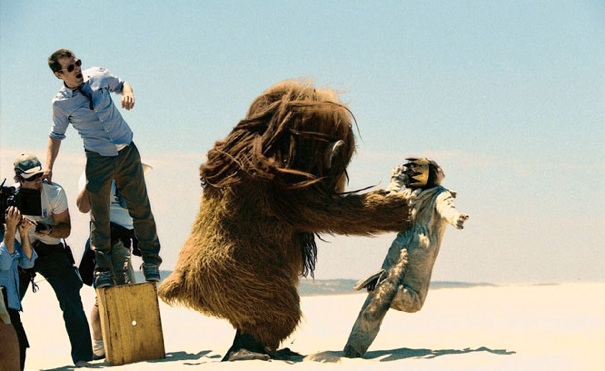 Reader Nick Ramos sent this one in, featuring the great Akira Kurosawa on the set of 1985's RAN! Click to enlargen.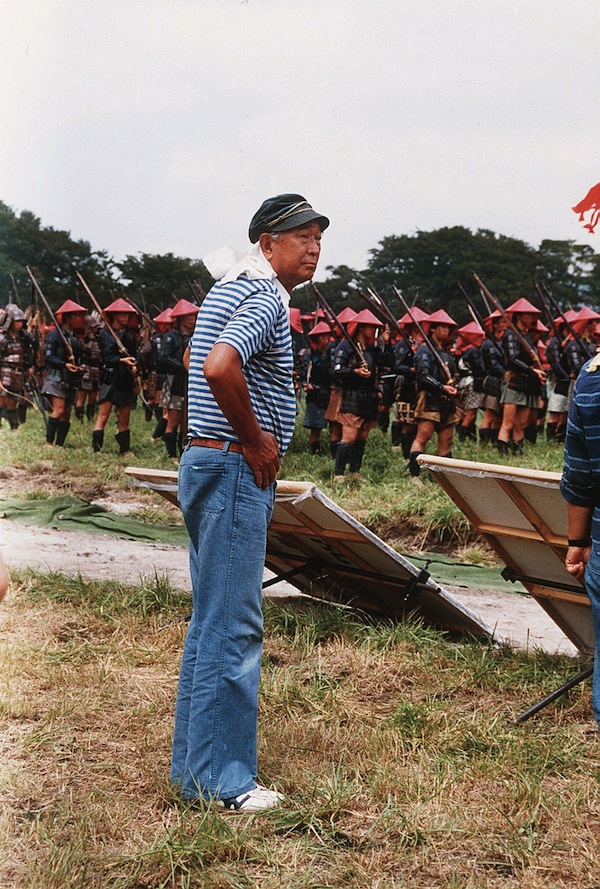 Spike Lee on the set of School Daze (click to enlargen):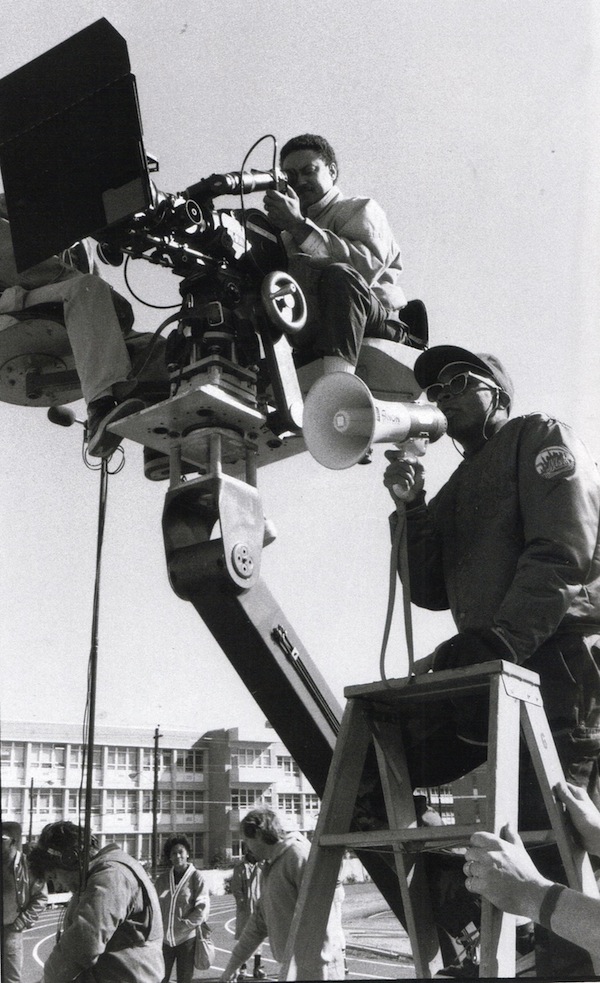 Steven Spielberg and Francois Truffaut on the set of Close Encounters. Talk about wanting to be a bug on a wall… I would have loved to listen in on the conversation between these two men. I bet it was filled with much knowledge and/or geekiness.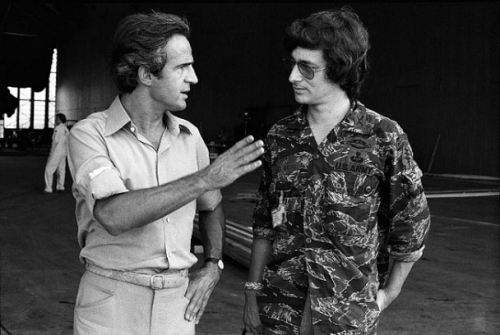 Speaking of much geekiness, I'm going to close out with this shot of 1970s Stan Lee hanging out with his creations! This shot is so epic (from Stan's mustache to the elephantitis Hulk) that I wish I had it bigger than 500 pixels wide. If I got a massive res version of this I'd blow it up and frame it.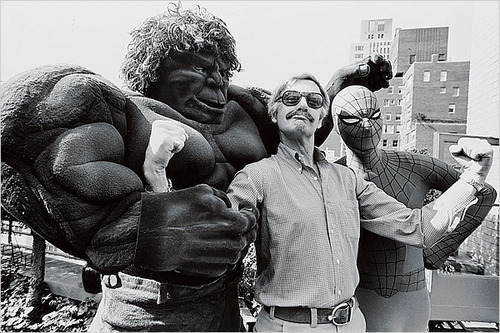 If you have a behind the scenes shot you'd like to submit to this column, you can email me at quint@aintitcool.com.
That's it until the new year. Sorry for the interruption of the column, hope you understand and will be back for more January 1st!
-Eric Vespe
"Quint"
quint@aintitcool.com
Follow Me On Twitter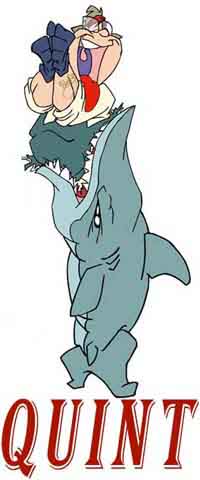 Click here to visit the complete compilation of previous Behind the Scenes images, Page One
Click here to visit the complete compilation of previous Behind the Scenes images, Page Two