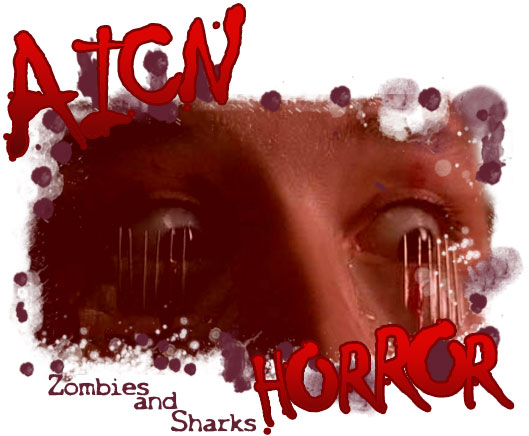 Logo by Kristian Horn
What the $% is ZOMBIES & SHARKS?
---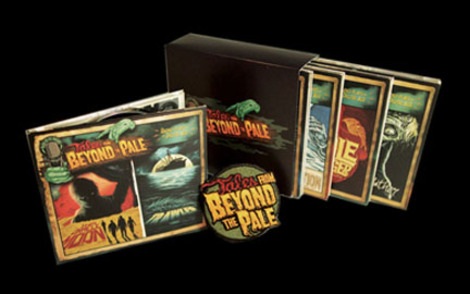 Greetings, all. Ambush Bug here with another AICN HORROR: ZOMBIES & SHARKS column. We've got a special column for you today. The folks at Glass Eye Pix who put together the excellent radio plays for TALES FROM BEYOND THE PALE would like to give four lucky AICN HORROR fiends a CD box set of all five volumes of their radio plays. I've reviewed two of these volumes (volume one here and volume two here), and further down the page, I will review the third volume of this nostalgic and fun series of half hour short radio plays that tickle the funny bone and tingle the spine.

In order to win this contest all you have to do is answer the following question:


What is the scariest sound you've ever heard?
So simple, and yet the directions these answers could go are limitless.

In a simple paragraph (100 words or less), answer the question above and give me your full mailing address and you might be the lucky recipient of the TALES FROM BEYOND THE PALE CD Box Set! Click on this link to send the email!

Best of luck to all who participate!

And now, for those of you who might be interested in finding out a little more about this series of short audio short stories, here's my review of Volume 3!
---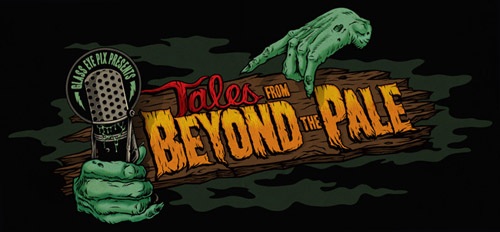 TALES FROM BEYOND THE PALE CD Radio Play Season 1 Vol.3
IS THIS SEAT TAKEN
Written Sarah Langan
Directed by JT Petty
Starring the voices of Vonia Lanian, Joe Swanberg, Helen McTernan, Mike Malfi Malfitano
THE GRANDFATHER
Written & Directed by Graham Reznick
Starring the voices of Angus Scrimm, Matt Huffman, Kate Shell, Michael Hall D'Addario, & Dorothy the Cat
Find out more about TALES FROM BEYOND THE PALE here!
Reviewed by Ambush Bug
Larry Fessenden is the mastermind behind TALES FROM BEYOND THE PALE, a throwback to the artform of radio play shows. Though I was a bit young to enjoy such shows, I have recently been digging up some great ones to play at the end of this column. If you're a fan of sitting close by the radio for a fearful story announced by an ominous and creepy host, TALES FROM BEYOND THE PALE is for you. Fessenden hosts each segment, available as double disks or as a full season of ten stories
from the website here
and he does so with fiendish glee. I'll be checking out each of the disks, two per disk over the next few weeks. So here goes…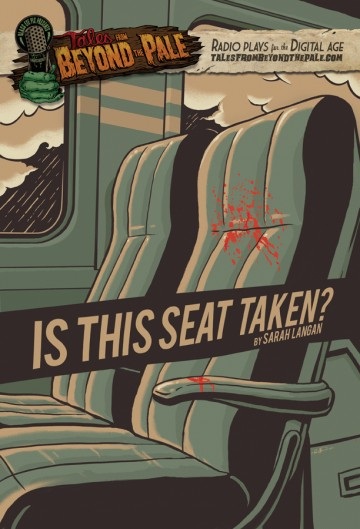 IS THIS SEAT TAKEN? is a trippy little tale that turned out to be a rather twisted love story which begins with a man and woman meeting on a bus and ends in murder. Both of these people prove to be certifiably insane, but in their own little world, they have a special connection. This twisted tale is evenly paced and Vonia Lanian (who last appeared in STAKE LAND) has a great voice for radio. In the end, this half hour trip into the minds of two mad people turns out to be somewhat sweet which reminded me a bit of Lucky McKee's MAY for some reason, though vastly different from the actual story.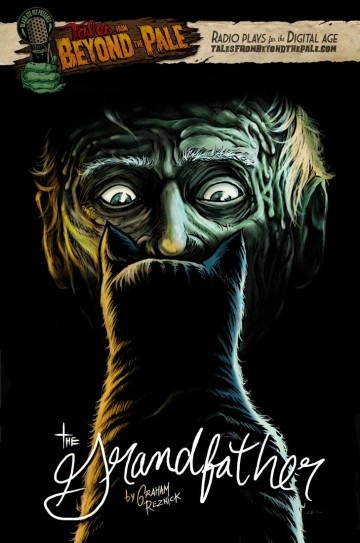 Angus Scrimm plays the title character in the short THE GRANDFATHER, which is a Poe-like tale of an elderly man and his cat. Though everything appears to be mundane, reality is turned on end by the close of this tale. There's a fantastic sense of building tension in this tale directed by I CAN SEE YOU's Graham Resnick, and Scrimm's gravelly voice gives even the seemingly calm moments a sense of grave consequence. Utilizing a full set of sound effects and paced to perfection, THE GRANDFATHER is sure to please lovers of old school radio scarefests.
Once again, I quite enjoyed sitting in the dark and listening to these two half hour stories of terror. Each episode is available for download, so if you're looking for timeless scares that feel like a trip to yesteryear, TALES FROM BEYOND THE PALE most definitely delivers.
Best of luck to those participating in this contest! Winners will be announced next week!

And look for AICN HORROR's regular column tomorrow!