Merrick again, again...
Higher rezzier versions of the same image are now making the rounds. This sharper/clearer image comes from AlienPrequelNews!!
-------------------
Merrick again...
We've received independent confirmation that the poster below is real, as well as news that (unsurprisingly) Marc Streitenfeld will be the film's composer. Streitenfeld composed previous Ridley Scott movies A GOOD YEAR, AMERICAN GANGSTER, BODY OF LIES, and ROBIN HOOD.
-------------------
Merrick here...
A "trustworthy source" over at AlienPrequelNews has submitted what purports to be our first look at an official poster for Ridley Scott's upcoming ALIENverse saga PROMETHEUS.
The site says we should have a formal release of the same image in the next couple of days...obviously we'll let you know if that, indeed, pans out.
Wish I could see if there's a "Music" credit on this poster...really curious to learn who Sir Ridley has selected for said extremely critical task...
Here's the (slightly EMBIGGENABLE) poster in question. Looks about right to me...hopefully we'll see it more clearly soon.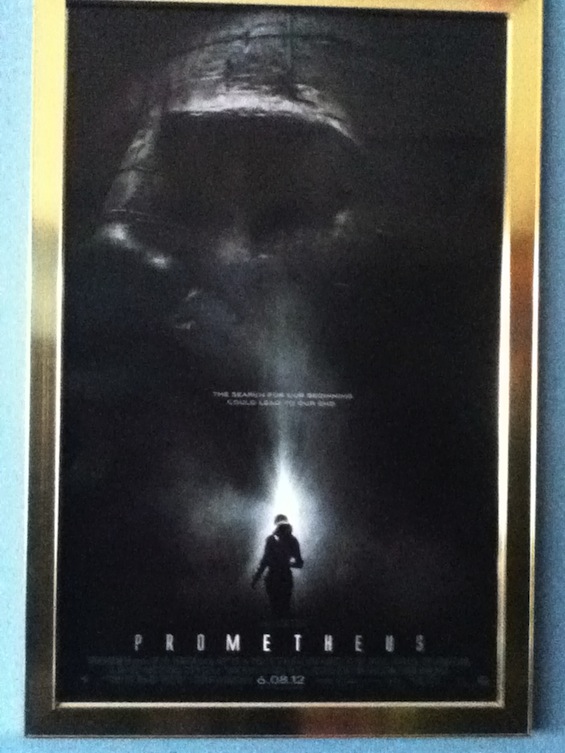 --- follow Merrick on Twitter ! ---