Beaks here...
Daniel Day-Lewis is famous for delving deep into character. Even when the cameras stop rolling, he'll continue to talk in whatever accent he's acquired and will go so far as to eschew modern comforts if they weren't available in the character's historical period (e.g. when he got sick on the set of GANGS OF NEW YORK, he refused to wear a warmer coat to protect himself from the elements; doctors also had to convince him to take antibiotics).
While the below photo of Day-Lewis dining at a Virginia restaurant (taken and tweeted by local Michael Phillips) reveals that the methodical actor has relaxed his strict observation of period-appropriate attire for Steven Spielberg's LINCOLN, it certainly looks like he's nailed the physical appearance of Honest Abe. See for yourself (and thanks to The Film Stage for the heads up).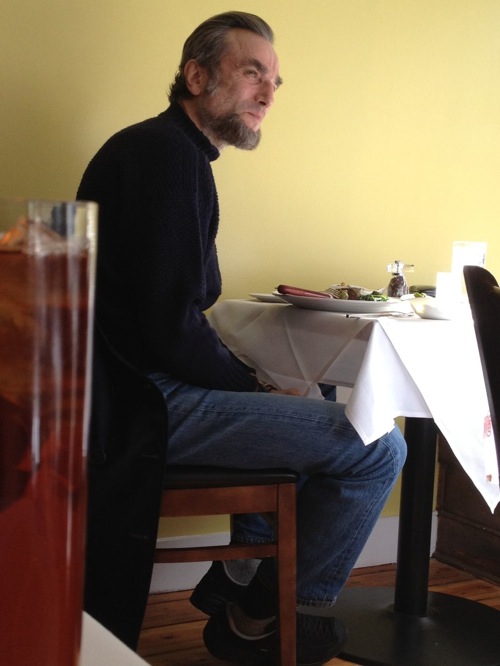 That's pretty amazing.
Steven Spielberg's LINCOLN is currently filming, and will hit theaters December 2012.