Welcome to the second part of the 2011 Holiday Gift Guide! This section has some of my favorite stuff in it, especially in the books area. Some great reading if you like words, pictures or both equally!
This section was meant to include Toys, but it just got too big. Don't worry, you'll get some geek toy goodness in the next installment of the Guide hopefully hitting Friday.
Check out some awesome books, music and food stuffs! Also keep a happy eye out for some cool contests!
Click here for Part One of the 2011 Holiday Shopping Guide featuring DVDs, Blu-Rays, Video Games and Art!
BOOKS
CHEAP $24.99 and Under
Yes, video game fans will love this book, but it's not just a nostalgia-reliant geek culture generator. Ernie Cline created a universe that is immediately recognizable to anybody who has lost hours in an RPG, be it WoW, Fallout, Elder Scrolls or Mass Effect, but it's in the feeling of this enormous online universe where he really succeeds. In the near future the world is rundown, used and abused and the only escape is into an artificial world known as OASIS, created by a geek Willy Wonka… think if Jim Henson, PT Barnum, Steve Jobs, Bill Gates and Harry Knowles were all merged together and created the next evolution of the internet and that's OASIS. It's not so much a video game, it spans worlds and universes, but also is a teaching tool and has its own economy. It's not too far off from where we're heading, actually. A young Charlie Bucket type find the first key in a life or death contest that decides the future of OASIS and the world itself.

I've known Ernie for a while, but trust me when I say this isn't me giving him a helping hand up with some positive words and placement in this guide. I read Ready Player One from cover to cover on my flight to New Zealand, a flight I had planned to use for much needed sleep. I'm a slow reader, so it takes something special to really pull me in like that. On the surface there's a lot of geek placating, but underneath is a real, involving adventure story. If you've played video games, then you'll get a little extra out of it. If you don't, the story itself will propel you. I've never played a game of D&D in my life and didn't have any trouble with those references, for instance.

So, congratulations, Ernie. I can't wait to see what else you have up your sleeve! You can pick up a copy of Ready Player One for $13.92.
This Hardcover book is a love letter to monster movies, be they human, animal or alien monsters, written by a man who has contributed his fair share to the cause: Mr. John Landis. And it's not just Landis talking about the monster movies he loves, from King Kong to The Wolf Man to The Shining, but some friends as well. Included in the book are "conversations" with David Cronenberg, Christopher Lee, John Carpenter and Sam Raimi all about their love of the genre. Tons of stills, poster art and a ridiculous amount of geek love poured over the history of genre film. A must for any horror/sci-fi fan. $23.38.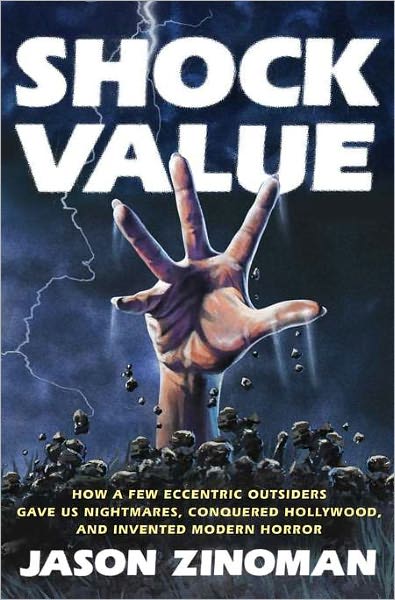 New York Times columnist Jason Zinoman wrote a book about the birth of modern horror, starting in the last '60s and exploding in the '70s and sounds right up my alley. It's all about how the guilty pleasure film became culturally accepted as its own artform thanks to filmmakers like David Cronenberg, Roman Polanski, John Carpenter and Brian De Palma. Horror is viewed as pornography within the industry (it makes money, but most studios are embarrassed to be making full-on horror), so books like this are important to illustrate the importance of horror as an artistic storytelling tool and legitimate escapist audience-pleasing experiences. $15.00.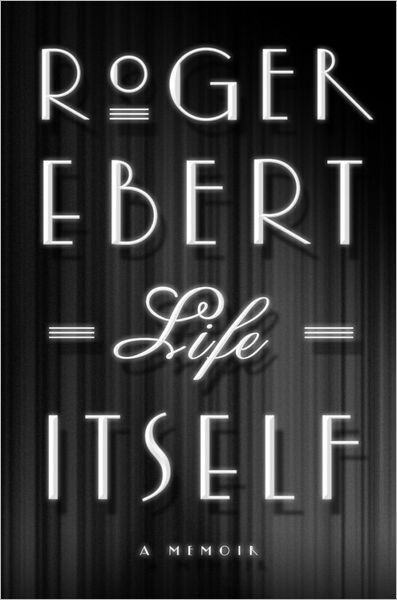 I'm a sucker for entertainment industry biographies and autobiographies, which is why you'll see quite a few in the Guide this year. Kicking things off is Roger Ebert's autobiography LIFE ITSELF, which chronicles his adventure from young cub reporter in Urbana through his time at the Chicago Sun-Times as the world's most influential and recognizable movie critic. Of course, Ebert has lost his physical voice in the last few years, but his writing voice is stronger than ever. $15.98.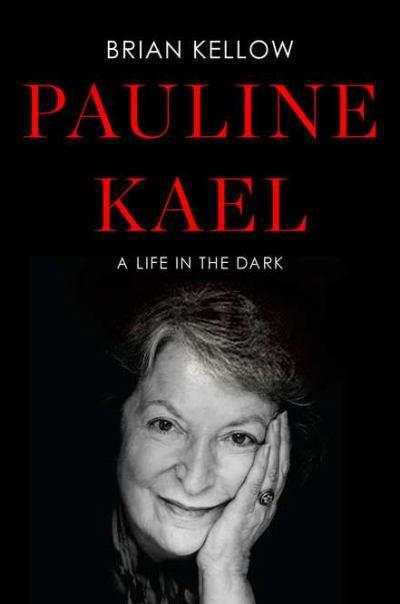 I have a lot of respect for Pauline Kael. She gets me angry every single time I read her, which is a testament to her power with the written word. It seems like I hardly ever agree with the woman, but I always know where she's coming from. If she's being bullheaded in her hatred of a movie I know exactly why she's that way. This book promises an unflinching year by year account of Pauline Kael's career, following her ups and downs, controversies and aggressive ambition. Juicy rivalries and unbridled passion collide in this in-depth examination of the life and influence of Pauline Kael. $18.45.
Dick Van Dyke is the man and one of the most likeable actors to ever appear before a paying audience. This Memoir is more focused on his personal life than his career, but from the bits I've read you get a real sense of inclusion from his writing, as if Van Dyke has set you down by a nice fireplace, pulled up a chair and started telling you his stories. Celebrate this man and his work now, while he's still with us. $13.99.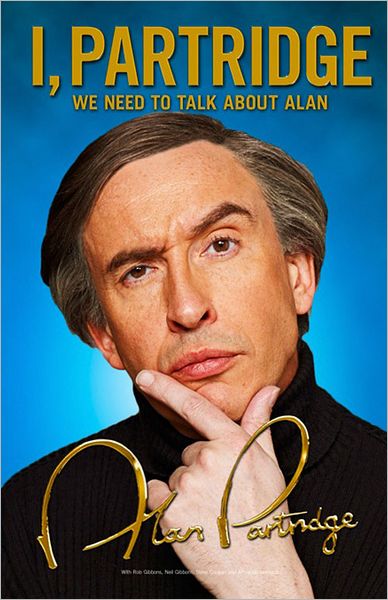 Now this is awesome. An autobiography of a fictional character! Alan Partridge isn't as well known stateside as he is in the UK, but if you've ever had the chance to see Steve Coogan's hilarious take on chat show presenters then you know why I'm excited to see Alan Partridge's autobiography. $.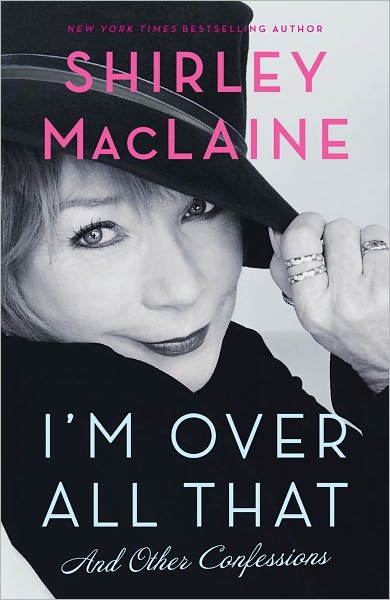 Shirley MacLaine is a fascinating figure in the movie industry. She was one of the early female power-players, becoming a big enough star to get approval over her leading men and with the freedom to pursue the projects she wanted instead of just what was assigned to her. She's never been afraid to speak her mind or discuss her life, loves and passions with absolute frankness, so I'm sure this one is more than a worthy read. $11.57.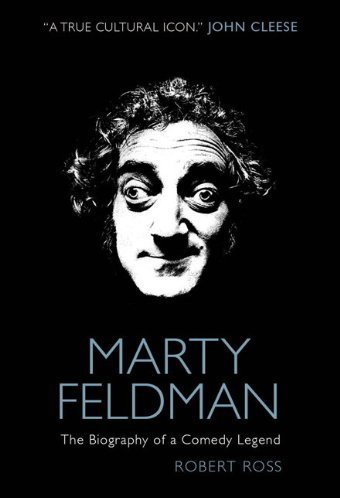 Compiled from heaps of interview material and notes by Feldman himself for a autobiography that never came to pass, this look at the life of one of cinema's greatest comic actors is a must read for any fan of funny stuffs. Marty Feldman was one of a kind, in both appearance and comic delivery. This one is on the top of my to-read stack awaiting me back home. $17.15.

I've picked the winners of this one! Congrats to Joey Thorsen, Jose Barajas, Chad Wrataric, Cheryl Critchlow and J. Wilent!
Hold on a minute! Contest time!!! WOO HOO!!! I have 5 copies of this Biography to giveaway, courtesy of Titan Books! How awesome is that shit?!?

The contest is open to anyone in the world, but to enter for your chance to win you must email this address with the subject line "What Hump?" It's important you put that subject line or it's possible I may not see your name. Enter only once, please. If I see multiple entries I could call you a cheating cheater and delete your entries. Also include your mailing address in the body of the email in the unlikely event that you win this awesomeness. It's kind of important if you actually want to receive the prize. That's it. I'll be picking the winners at random, emailing them and posting the list of names here sometime between now and 11:59pm CST Sunday! Good luck!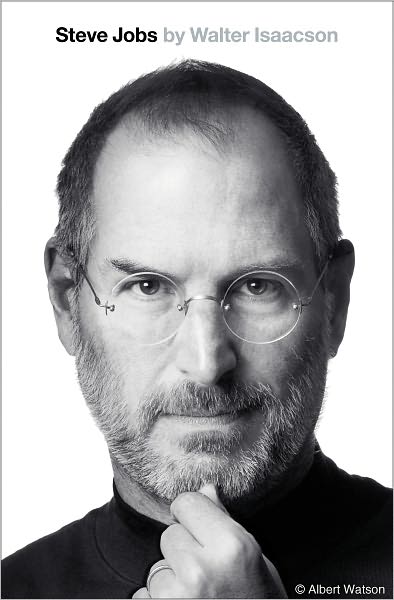 The timing of this Steve Jobs biography is a mixture of amazing and sad. Published shortly after his death my inclination was to assume it was a cash grab, but the more I hear about it the more it seems like I was mistaken. Jobs personally pushed for this biography, giving hours and hours and hours of interviews to author Walter Isaacson and encouraging well over a 100 other interviews with Jobs' friends, family, co-workers, employees and competitors. From what I'm able to gather this biography paints an honest and accurate portrait of one of the most iconic figures of my generations, his highs and lows and darker side exposed alongside his undeniable genius. This is going to be one of the more popular books of the year, I think. $17.88.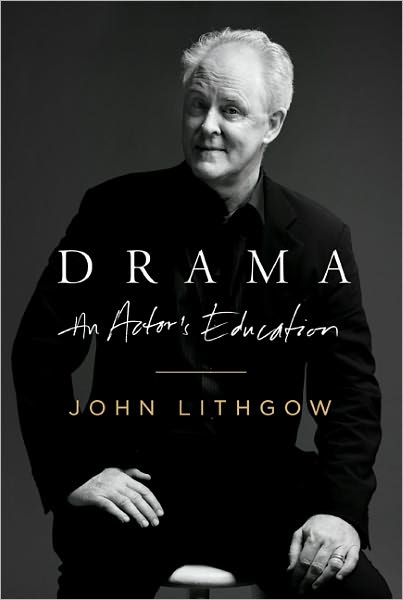 Much like some of the works above, John Lithgow is a personal favorite of mine. That probably goes back to seeing Harry and the Hendersons at an impressionably young age, but as my movie tastes have (slightly) matured I've come to find Lithgow has a surprising variety in his career. From The World According to Garp to Brian De Palma's Blow Out, Lithgow is always full of surprises. This book is highly rated and promises an honest look at the bits and pieces that combined to make Lithgow the man we all know and love. Unless he's holding us naked in a bathtub, of course. I saw Dexter, I know that's not a good thing! $15.56.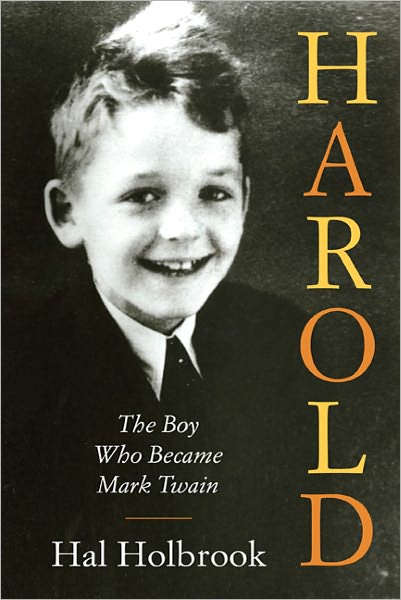 Hal Holbrook is a legend, known mostly for his portrayal of Mark Twain, but also by movie fans in general having appeared in a wide array of movies and TV, including All the President's Men and John Carpenter's The Fog. His early life was marred by tragedy and is reportedly recounted with great emotion by Mr. Holbrook in this autobiography. Like I said, the man's a legend and this large accounting of his early career is guaranteed to be a fulfilling read. $17.64.
Actor, child-abuse survivor, Korean war vet (with two Purple Hearts, no less) and international icon, James Garner is a badass. His Memoirs have recently hit and the description says the actor recalls everything from breaking Doris Day's ribs to having a "heart-to-heart and eyeball-to-eyeball" with Steve McQueen. And the forward is written by Mary Poppins, so bonus! $14.83.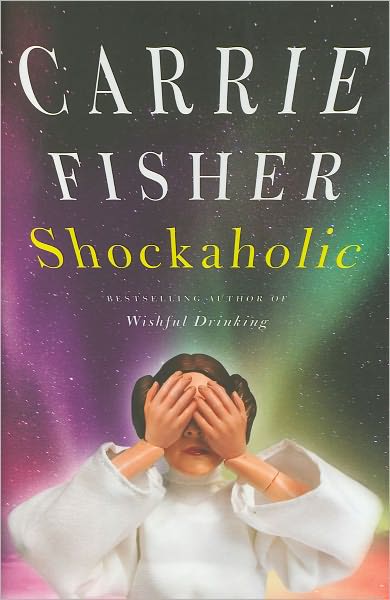 Carrie Fisher has a new book out and the word is it's shocking. Oh, God, what a horrible, horrible pun. What's wrong with me? Sorry, I'll never do that again… Fisher takes a self-deprecating look at new-found addiction to shock therapy and uses that as an excuse to jot down some memories that could be lost forever if her therapy over-zaps her brain. These memories include her recently deceased father, Eddie Fisher, befriending Michael Jackson, how Elizabeth Taylor settles a score and much more. Fisher's nothing if not crassly funny, so I expect this one to be a real fun read. $13.93.
I had the great pleasure to interview Vic Armstrong about this book and his career as a stuntman and action choreographer. The man has been Indiana Jones, Superman, James Bond and has done more in his life than you, your children and your children's children will do a lifetime. This book is a fantastic read for any movie fan, especially if you like to know how they pull off those ridiculous stunts. $17.15.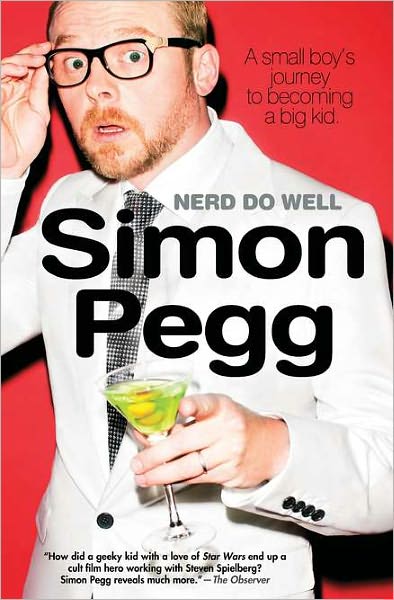 I suggested Simon Pegg's Nerd Do Well last year as an import because it hadn't come out in the States yet. But now it has, so you lazy American procrastinators have no excuse! Simon at his Peggiest, proving he can outnerd even the most die hard fanboy out there. Read it! $16.22.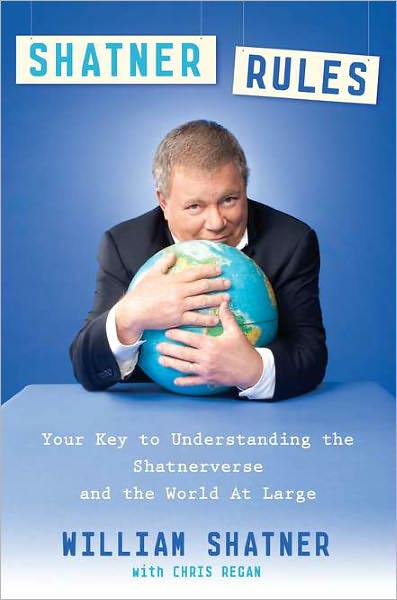 Co-authored by William Shatner and Daily Show writer Chris Regan, this is kind of a memoir, kind of a celebration of all things Shatner written with an eye towards comedy as Shatner both laughs at himself and tries to impart his life philosophy to the reader. $12.98.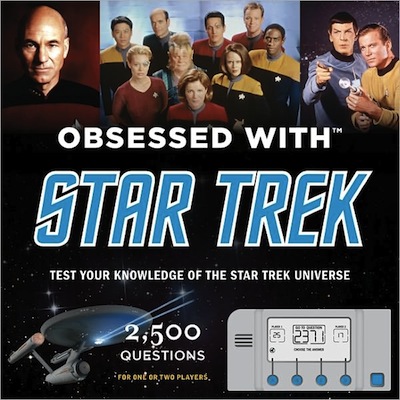 A book of Star Trek trivia! Can you get any nerdier than that? Probably not, but we're all friends here. Let your freak flag fly! This book also comes with an electronic scoring module that allows you quiz yourself and play along with a friend. And the questions are supposed to be some super awesome Star Trek nerd-hard questions, too. $19.77.
Now this is really cool and the perfect present for a vintage Hollywood fan or cinephile. Turner Classic Movies is the best movie channel on cable, period, and in their grand tradition of celebrating film they've come out with a book of over 4,000 trivia questions ranging from silents to modern day film. Great for party nights with your movie geek friends or a self-quizzing your general knowledge of old movie trivia. $13.26.
I love crossword puzzles, but there's one issue that always gets in my way when I sit down to play one: I'm stupid. However, when it comes to movies I'm not so stupid, so seeing TCM has a book of movie-themed crossword puzzles out makes me smile. Until I get it and realize I'm just as slow with a subject I should know a considerable amount about as I am with general crossword puzzles. $9.95.
Anybody who slips this book in amongst the Dr. Seuss and Shel Silverstein in a toddler's room is a personal hero of mine. If you don't want to be that awesome, consider this one as a perfect gift for the newly expecting friends and relations with a decent sense of humor. $8.97 for the book and if you want to the even more awesome version of this story, try the audiobook as read by Samuel L. Jackson for $4.99.
Hey! Sammy J! We were just talking about you! So, this Crazy4Cult art show is legendary, involving many of the same artists that Mondo hires on a regular basis and I'm always blown away when I see images from each year's show. Video games, movies, TV… some of the best up and coming artists use pop culture as a jumping off point for some truly imaginative (and sometimes filthy) art. This book collects a ton of the more interesting pieces to be included in the gallery and publishes it in a hardcover book. $23.07.
This oversized hardcover collection of Bernie Wrightson's work for Warren Magazines from the '70s and '80s is kind of awesome. Especially for the price. Wrightson's a master, his work instantly recognizable and consistently impressive. Not only do you have Wrightson's frontpieces and endpieces from issues of Creepy, you also have full stories illustrated by the man, including Poe and Lovecraft adaptations. A bargain at $13.04.
Al Williamson was one of comic's best artists even if his name isn't as well known as Steve Ditko or Jack Kirby. Volume 2 of a fascinating series of Al Williamson art books hit this year. You see, these books aren't collections of his published work, rather a look at his private artwork, doodles, half-finished pieces… Meaning it's a more personal look into the man's process. The first Volume came out last year and runs $19.23 and you ca pick up the new installment for $14.96.
Stoopid zombies ruin everything, even Christmas! Check out Marvel's reworking of Charles Dickens' classic Christmas Tale as Ebenezer Scrooge might be the only chance man has to turn back the undead before all is lost! You know, for kids! $16.49.
There was such an upswell of support for this graphic novel, a retelling of Dickens' A Christmas Carol featuring Batman, that it has become one of the rare add-ons to this year's Guide. I can't vouch personally, but the cover looks great, word of mouth is huge and it has a perfect rating on Amazon's reviews. $15.63.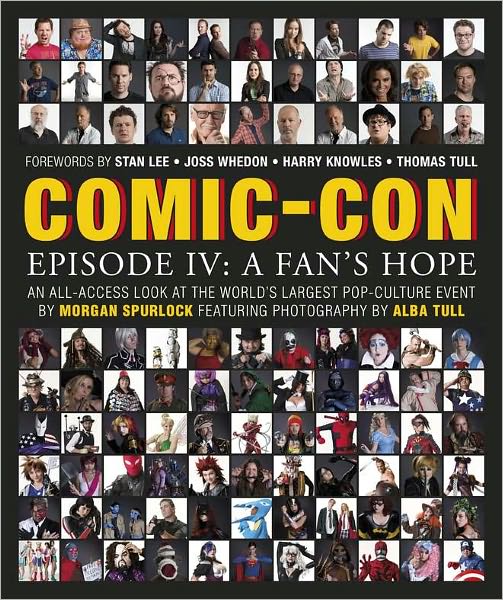 I saw the Comic-Con doc at Fantastic Fest and I have to say I'm really proud of Harry for taking part in such a fun, warm-hearted doc about all things geek, which all seem to converge once a year in San Diego. I haven't seen this book yet, but it seems to be a hit with anybody who likes Comic-Con. $16.49.
Trekkies get cool shit, too! This vault book takes a hard look at the first 40 years of Star Trek lore, including all the TV shows and movies, with images pulled directly from the CBS archives and even cool things like the blueprints to Picard's chair. Maybe not definitive, but a cool book nonetheless. $24.39.
One of the cooler books in the Guide this year is this one, The Hammer Vault by Marcus Hearn, which takes a detailed look at the films, stars, props, production designs, scripts, unused poster artwork, previously unseen behind the scenes stills and even has pages from Peter Cushing's scrapbook reprinted. This is a must own for any Hammer fan… scratch that, for any horror fan period. $23.07.

Congrats to Justin Ziegler, the winner of this awesome book!
Holy God In Heaven! Another contest! Alert the authorities! I have one copy of The Hammer Vault to giveaway to a lucky so-and-so courtesy of Titan Books. The contest is open to anyone in the world, but to enter for your chance to win you must email this address with the subject line "Imma Gonna Get Hammered in that Vault" It's important you put that subject line or it's possible I may not see your name. Enter only once, please. If I see multiple entries I could call you a cheating cheater and delete your entries. Also include your mailing address in the body of the email in the unlikely event that you win this awesomeness. It's kind of important if you actually want to receive the prize. That's it. I'll be picking the winner at random, emailing them and posting the list of names here sometime between now and 11:59pm CST Sunday! Good luck!
Halo hits its 10th anniversary and gets a nice hardcover collection of production art from the development of all the Halo games, from Combat Evolved way up to Halo: Reach. Character design sketches, illustrations of vehicles, weapons and detailed looks at the worlds built for this massive video game franchise all come packed into this near 200 page book. A must for the Halo nerd in your family! $18.02.
This hardcover book is a collection of 5 comics written by the great Paul Dini and illustrated by Carlos D'Anda that bridge the gap between Batman: Arkham Asylum and the new Batman: Arkham City. Being in New Zealand I haven't had a chance to play the new Arkham game, but I loved the shit out of the first one. Paul Dini wrote much of the Batman Animated Series that was so rad as well as both of the Arkham video games. This should be really cool. $12.05.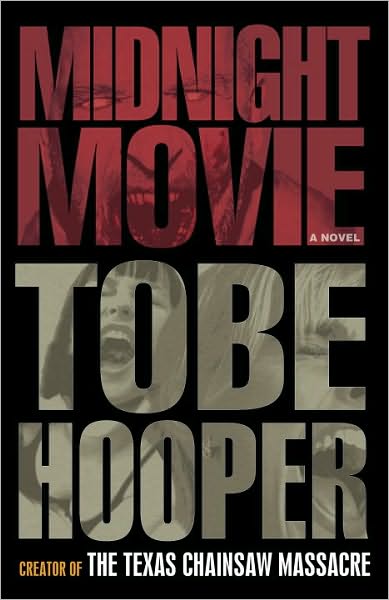 To be honest I've kinda given up on Tobe Hooper. He's made many films I enjoy, but seeing his Masters of Horror episodes and recent movies makes me think he's lost it for good. However, the word on his book is positive, what little word there is. It's called Midnight Movie and the synopsis reads like a mixture of Cigarette Burns and The Signal with a fictional Tobe Hooper showing a movie he made as a teenager to an audience of horror fans and it causes them to become violent, crazed, etc. This spreads and it's to Hooper and his cast to stop it. It's an interesting premise, for sure. Maybe the final product will be a return to form? $13.51.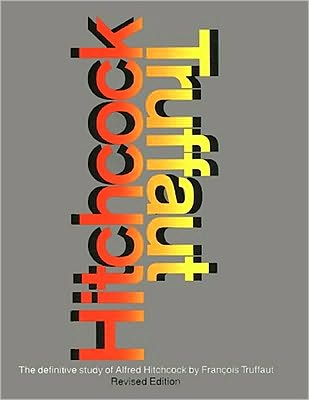 This isn't a new item, in fact it's a pretty damn old book. But it's amazing. This year hours of audio from Truffaut's epic conversations with Alfred Hitchcock surfaced and could be listened to online. I had always heard of this book, which features said epic conversation between two master directors as they quiz each other about their work, but I had never read it until I listened to that audio and got hooked into their conversation. I ordered the book immediately and am very glad I did. If the book were just the two directors talking about what's for dinner it would be a must buy, but for anybody who wants an insight into filmmaking there's no better way than to read two masters picking each others brain. Brilliant and a must-own for anybody who calls themselves a movie geek. $16.32.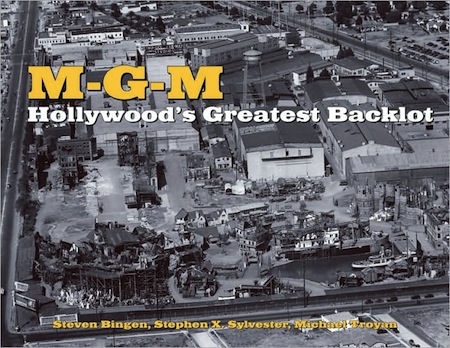 Having had the great privilege to have visited many studios over the last 15 years, I can without a doubt that there's a definite sense of history when you step onto a lot like Sony's or Warner Bros'. In a weird way it's the same heavy feeling I get when I visit cathedrals in Europe. That might be blasphemous, but for me personally it's true. It can reasonably be said that I worship film, so I'm fascinated by the behind the scenes of it all (hence my daily column). This book jumped out to me immediately. It features interviews with actors and studio staff as well a ton of rare photos directly from the studio's archives all to shed some light on the location for more than a fifth of the films produced pre-1980. It's an insane, historical place given its due with beautiful hardback book. $20.20.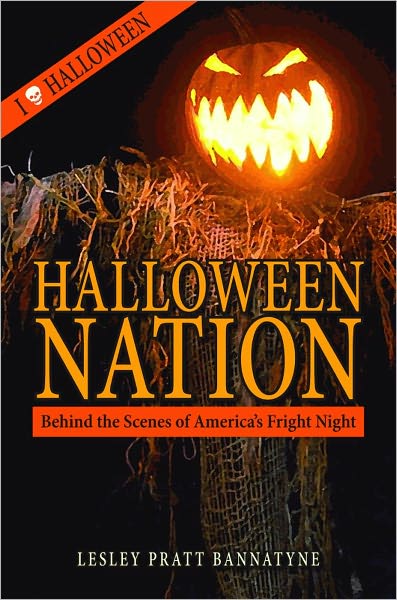 So it's the wrong holiday. Sue me! I'm a Halloweenaholic. It's my favorite holiday of the year and this book celebrates the season to a huge degree. You have the history of the holiday, a list of haunted attractions, pumpkin carving, parades and just about everything else you'd want to know about modern Halloween traditions! $13.43.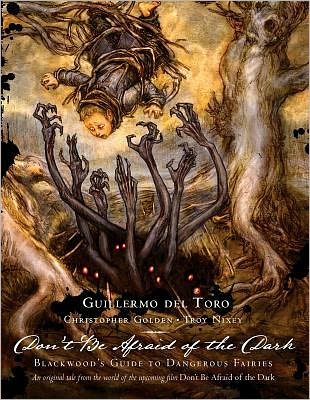 Illustrated by Troy Nixey and written by Guillermo del Toro and Christopher Golden this book acts as a precursor to the film Don't Be Afraid of the Dark. Guillermo's at his best when playing with dark fairy tales and that's exactly what this is. If you dig Guillermo's stuff then you'll dig this. $16.47.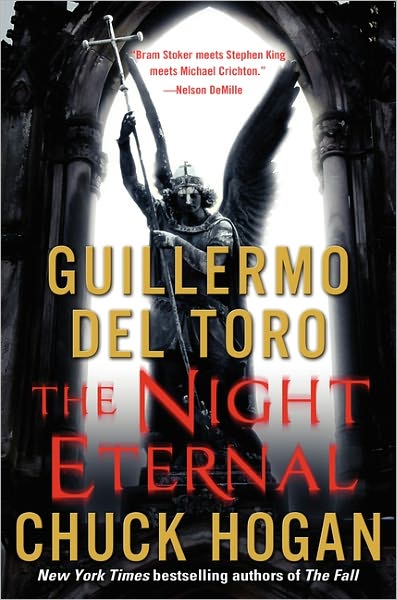 The third and final book from Guillermo del Toro and Chuck Hogan's vampire series came out this year. I read through the first book lightning fast, loved it, and bought the second, which now sits unread at home because it hit at just that perfect inopportune time where I couldn't get to it, then had to pass it up for something else. I'll marathon the final two sometime in the very near future. So, forgive the lack of description on this one. I don't want to read the summary and spoil the shit from the second book! I expect there are vampires getting killed and probably a fetus in a jar somewhere, but that's just semi-educated guesswork on my part. $14.50.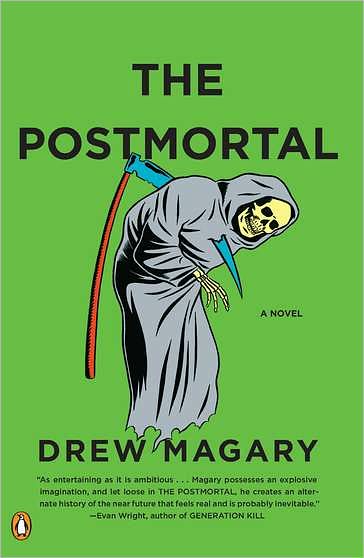 My pal Peter Hall (of Movies.com fame) suggested I add this book into the guide, saying that it could be the next Children of Men if adapted correctly. It's set in a world where dying of old age is taken away from us (a world we're close to if you follow DNA treatment science) and the chaos that the miracle cure throws society into. Described as "pre-apocalyptic." Sounds up my alley! $10.20.
You remember all those weird advertisements in the back of the comics you read as a kid, that advertised X-Ray glasses and Sea Monkeys? Well this book collects those ads from the '60s, '70s and '80s and examines just how outrageously exaggerated they were. Too cool, right? Great idea for a book and it can be had for the low, low cost of $13.29.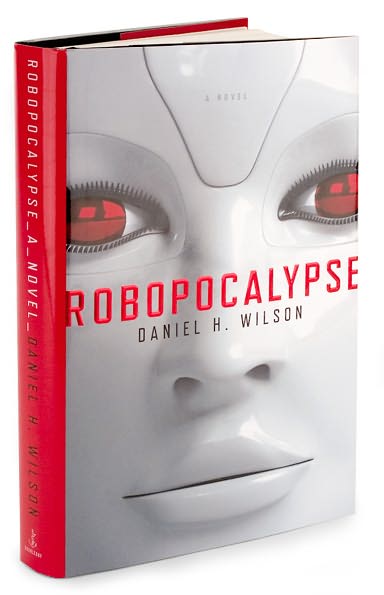 Steven Spielberg is said to be directing the movie adaptation of this book. If for no other reason that should make you interested in this story. It also sounds pretty cool. There's a robot war, a childlike AI and a Japanese man is victimized by his "domestic companion." Yeah, that sounds good. $15.24.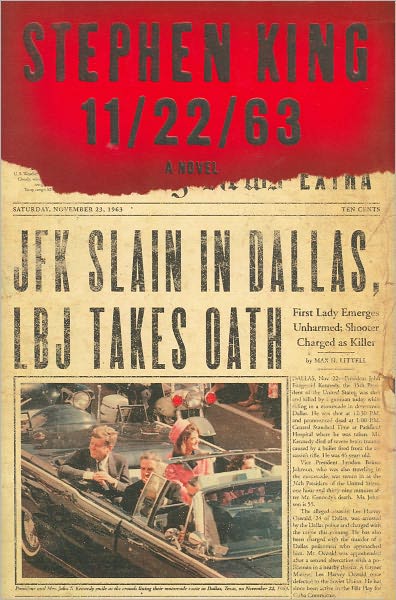 Stephen King is a big deal to me. I love his stuff, so it was killing me a little bit that I couldn't get my hands on his new novel while in New Zealand. Then my brain actually switched on and I realized "Hey, I have an iPad. Maybe…" and two clicks and 45 seconds later I had 849 electronic pages ready for reading. God Bless technology! At the time of this writing I'm only about 40 pages in, so I can't comment too much on his time travel story about altering history by changing the outcome of the assassination attempt on JFK, but I'm digging the vibe so far. King isn't shying away from the supernatural (the time travel portal is a closet in a greasy diner) and jumping right into the action. Once this Guide is birthed to the world I'll have a little more time for reading and this is the one I'll likely be reading on the plane back to the states. $19.25.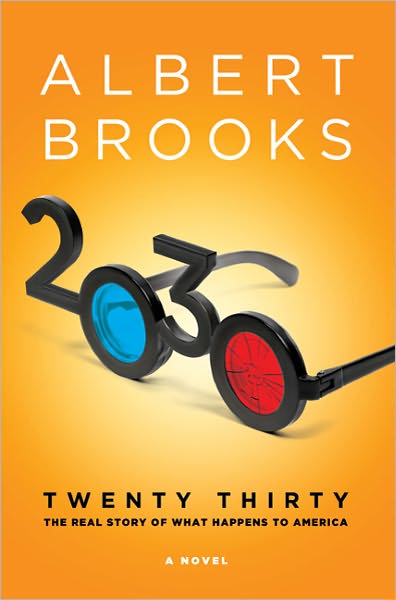 From looking back at a potential past event we move on to looking forward at a potential future. In Albert Brooks' book cancer has been cured, but as the Baby Boomers refuse to die off their benefits extend and begin to strain the economy creating a lot of animosity with the younger generation. When the government is unable to financially respond to a devastating earthquake the real trouble starts. Brooks is a well-known comedian, but his fictional novel isn't played strictly for laughs. It's a pleasant surprise to find it full of social commentary and political observation as well as laughs. Between this book and his awesome appearance in Drive it is the year of The Brooks! $14.23.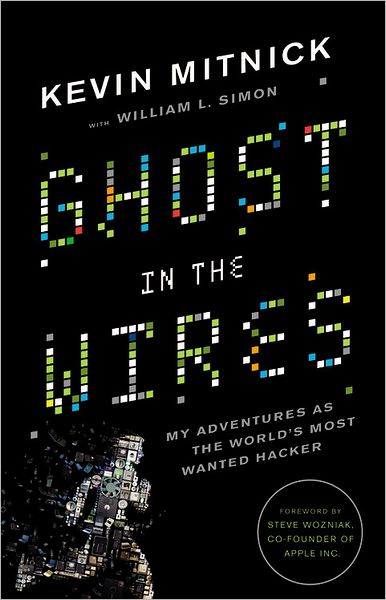 Picture Catch Me If You Can, but in today's world. Instead of forging pilots licenses, the author and subject of this book used cyberspace to infiltrate the world's most protected servers and was one of the most hunted hackers of all time. This was a reader recommendation title and reviews of this true life book are glowing. $14.93.
Patton Oswalt's one of us, which is why so many geeks flock to his comedy (myself included). The dude's just plain old funny, but with a nerd edge to him that really strikes a chord with the geeks. This book collects musings on everything from his days working at a Cineplex to comic books and vampires. Plus, having read much of his writing over the years I just like the cut of the man's jib. $9.36.
I don't always agree with Bill Maher, but we see eye to eye on many things politically and socially and even when I radically disagree with the man he's fun to watch when he's excitable. There's something to be said about a guy with an educated opinion getting heated in defending it. Plus I like his sarcastic sense of humor. The New New Rules promises Maher at his most vocal. $15.29.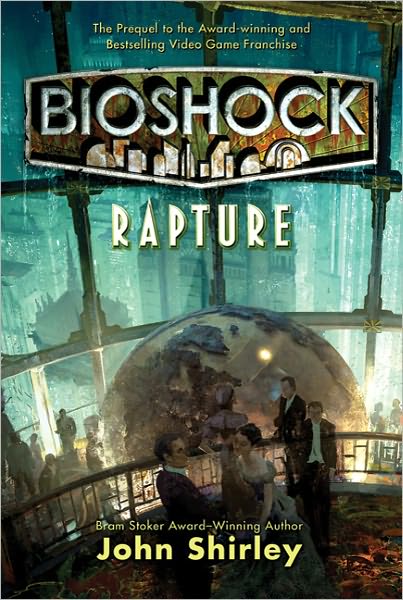 Bioshock was the first game to narratively "get me." I was too transfixed with the gorgeous world the game developers to realize there was some film-level characterizations and rug-pulling going on. Like most people I wrote off any Bioshock novel as being typical tie-in fluff, but in researching this article I found that there was a massive amount of love for John Shirley's prequel that tells the tale of how Rapture came to be, just where Andrew Ryan came from. Apparently it fleshes out some of the side characters and sheds some light on backstory that was touched upon in the original game. With Bioshock Infinite on the horizon why not get into the spirit with this read? $10.19.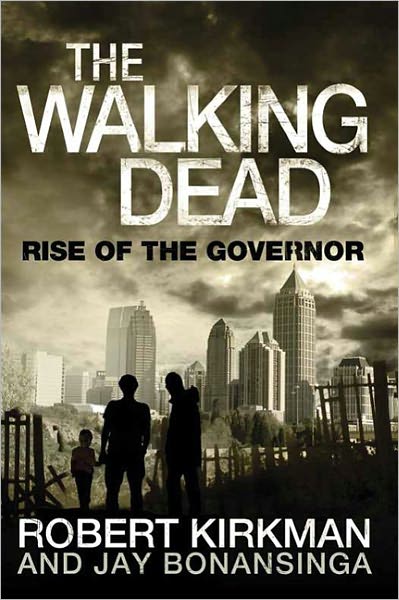 Here's another "shed-some-light" companion book, this time from the Walking Dead universe. WD creator Robert Kirkman co-authored this book with Jay Bonansinga as a way to tell the story of The Governor, perhaps the most fucked up character to ever appear in a comic book. Boy, what a villain. The reviews on this book are mixed, but I'd give it the benefit of the doubt. It does come from Kirkman afterall. $13.43.
This coffee table-sized book is a must own for George Harrison or Beatles fans. Put together by George's wife, Olivia, this book acts as biography as well a historical document. Included are private family photos of George from age 2 on up, reproductions of letters to and from important people, including one written to George's mom by John Lennon while they were in Hamburg. Really, a must-own for any Beatles fan. $22.00.
Word on the street is this book is awesome. It delves into the history of the show and of Pee-Wee as a character. Never before published photos from the Playhouse, anecdotes from the cast and crew and backgrounds of everything from the animated segments to the puppets all wrapped in an unauthorized tell-all that is as close to the truth of the origin of one of the greatest kid's shows of all time according to a commenter on Amazon's review page who claims to be the CBS exec that got the ball rolling on the show in the first place. Interest is piqued now, isn't it? I know mine is! $13.57.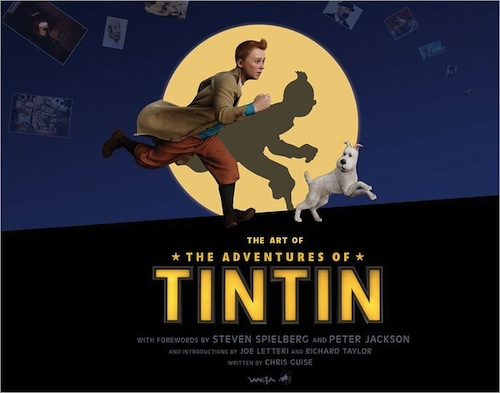 ILM had Rango this year and Weta Digital has Tintin, a wonderful movie just as amazing artistically as Rango and perhaps my favorite performance capture movie to date. Herge's world is adapted colorfully and the process was as complex as it is fascinating. This is an easy recommend. $24.88.

Winners picked! Congrats to Malachi Rempen of Lyon, France and Paul Zeidman of San Francisco!
Oh, hello there. Guess what? Monkey butt! Sorry, I'm a child. Seriously, guess what? MONKEY BUTT! Ha! You're so gullible! Okay, okay… It's contest time! Weta has graciously given me two copies of The Art of Tintin to giveaway to two of you fine folks. The contest is open to anyone in the world, but to enter for your chance to win you must email this address with the subject line "Tintin Ain't Nothin' Without Snowy" It's important you put that subject line or it's possible I may not see your name. Enter only once, please. If I see multiple entries I could call you a cheating cheater and delete your entries. Also include your mailing address in the body of the email in the unlikely event that you win this awesomeness. It's kind of important if you actually want to receive the prize. That's it. I'll be picking the winners at random, emailing them and posting the list of names here sometime between now and 11:59pm CST Sunday! Good luck!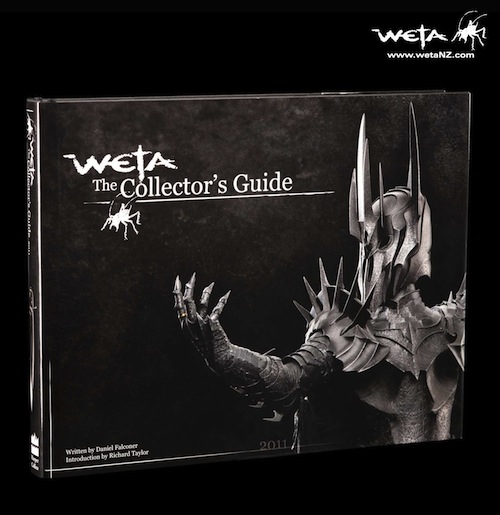 This hardcover book gathers all the coolest looking Weta Collectibles statues and fun stuffs from the last 10 years. Ogle the stuff you couldn't afford or nab in time, salivate over the sheer talent of the artisans employed by Weta or use it as a checklist for your collection, you rich bastard! $25.00.

Congrats to the two winners, Eric Dean and Scott Case!
I'm not done with Weta contests! I have two copies of Weta: The Collector's Guide to giveaway to a couple of you fine folks. The contest is open to anyone in the world, but to enter for your chance to win you must email this address with the subject line "Weta Collector's Book In My Collection Please" It's important you put that subject line or it's possible I may not see your name. Enter only once, please. If I see multiple entries I could call you a cheating cheater and delete your entries. Also include your mailing address in the body of the email in the unlikely event that you win this awesomeness. It's kind of important if you actually want to receive the prize. That's it. I'll be picking the winners at random, emailing them and posting the list of names here sometime between now and 11:59pm CST Sunday! Good luck!
This is exactly what it appears to be: a complete history of every film in the Return of the Living Dead franchise with pages of full color behind the scenes images, production artwork, interviews and in-depth stories about the making of this ridiculous franchise! $16.47.
What do you get with this supposedly definitive making of book? How about Ridley Scott's personal annotated storyboards, Polaroids and script pages, HR Giger sketches, Nostromo blueprints, Moebius costume designs, never before seen photos from the set as well as the book itself. $19.57.
MODERATE $25.00-$70.99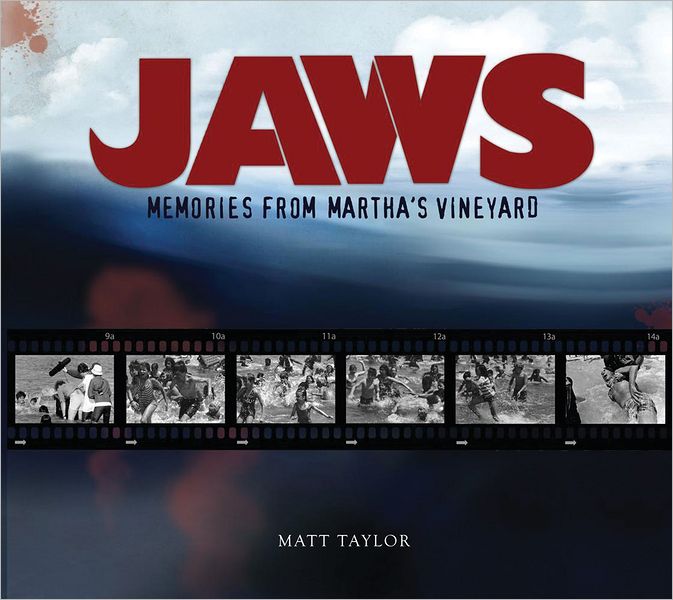 If you only pick up one book from this list this is the one it should be. Of course I'm biased since Jaws is my favorite movie of all time, but Matt Taylor's book is the most comprehensive, day by day accounting of what really went down during pre-production and production of Jaws on location in Martha's Vineyard. Much of the book is compiled stories by the locals who crewed and acted in the movie, giving an insight into the shoot I've never seen before. And there is a ridiculous amount of photos. Seriously, thousands of behind the scenes photos. It's a huge, heavy book and is one of the very best Making Of books I've ever read. $32.97.
The Potter films are over, but now's the time for the last push in merchandising. I'm fine with that as long as all the merchandising is as promising as this book. This massive hardcovered tome covers every single film in the franchise, comes in at over 500 pages, includes hundreds of never before seen making of photos, stories from the cast and crew, concept illustrations and close up photos of props, costumes and other Potter memorabilia. This is the one to get any Potter fanatic in the family! $43.97.
This ILM Book focuses mostly on their work in the digital age, with a few throwbacks to their early years. If you want the Special Effects centered book, you need to dig up an out of print copy of Industrial Light and Magic: The Art of Special Effects. This is the newest book and from all accounts the most personal book, with much more input from the hardworking men and women at one of our most prolific and best visual effects house. Forwards by Jon Favreau and Gore Verbinski. $31.50.
This new edition of Struzan's Oeuvre is an up-to-date collection of the art of one of our very best poster artists of all time. Drew Struzan's work from his album cover days all the way through his iconic work on Star Wars, Indiana Jones, Back to the Future and on to the present day Con exclusive posters for The Walking Dead and Cowboys and Aliens. It's a completist's collection, for the true movie, comic and book art fan. $31.61.

Ut-Oh! Do you smell that? By Golly, it's time for another contest! Goodness gracious me! I have one copy of Ouevre at my disposal! The contest is open to anyone in the world, but to enter for your chance to win you must email this address with the subject line "Who Draws Drew?" It's important you put that subject line or it's possible I may not see your name. Enter only once, please. If I see multiple entries I could call you a cheating cheater and delete your entries. Also include your mailing address in the body of the email in the unlikely event that you win this awesomeness. It's kind of important if you actually want to receive the prize. That's it. I'll be picking the winner at random, emailing them and posting the list of names here sometime between now and 11:59pm CST Sunday! Good luck!
Saul Bass is one of the most recognizable designers to film fans. His work with Hitchcock on Vertigo is still ripped off to this very day. In fact a ton of Mondo and Gallery 88 artists seem be inspired by his minimalist style. He was a master and as such this book looks to be a fitting tribute to his work with over 400 pages and 1400 illustrations pulled from his archives. Saul's daughter co-authored the book. Very cool! $47.25.
This is the complete color scripts from every Pixar film all the way up to Toy Story 3 and Cars 2. You don't need me to tell you why this is awesome and for everybody who likes movies and good things. I've seen much of these pieces in my time at Pixar and they're just gorgeous pieces of art. $33.77.
I quite liked the Captain America movie this summer. It wasn't my favorite Marvel flick, but there are fantastic moments and I loved the WW2 setting. I'm a sucker for Art Of books (which is why there's a ton of 'em on this list) and this one has 240 pages worth of Marvel-inspired art from character design, different tries at getting the costume right, action set pieces and tons of stuff. If you dug this movie this one's an easy recommendation. $27.75.
If nothing else Rango's a beautiful movie. The animation was spectacular. This book is a combination Making Of and Art Of book, with 156 pages of concept art and all the hows involved in making this, ILM's first animated movie. $26.37.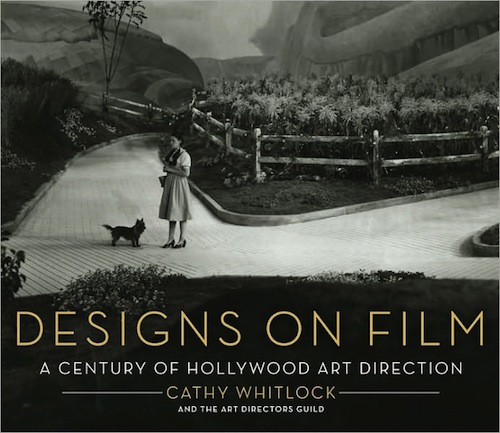 A chronicling of art direction from talkies to modern day, this book by Cathy Whitlock looks incredible. Production stills, construction stills and various other behind the scenes look at how scenes are set up from the Fred Astaire days up to modern day. The book clocks in at 400 pages and had a crazy amount of stills. A good under the radar movie geek book. $47.25.
Written by animation vet Fraser MacLean with a forward by Pete Docter, this book is for the animation fan in the family, especially if they're wanting to get into animation themselves. This is all about the art of the layout using historical examples from the archives of Walt Disney, Pixar and Warner Bros. Technical, but still a gorgeous look at how the artform of animation has been practiced and how it has evolved over the years. $37.80.
I can't tell you the differences from this book and the above book other than this one is strictly Disney. I have this one waiting for me when I get home, but I can say that the previous books in this series are must haves. All pulled from the amazing Animation Research Library these high res scans of real art are fascinating for any art or animation fan. Beautiful books. The others are Story, Design and Animation and are $31.50 each. The new entry to this series runs you $31.42.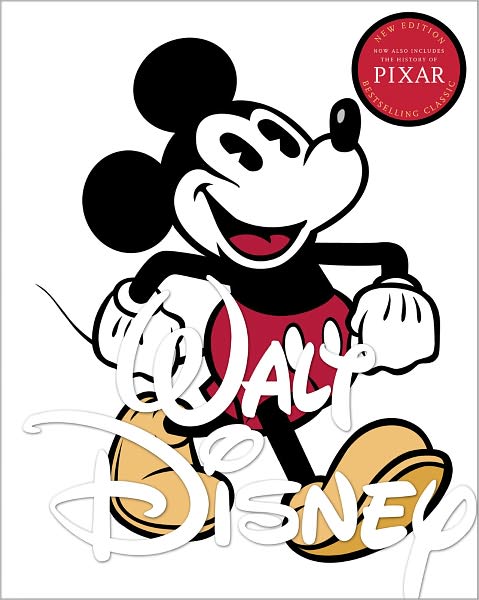 The Disneyana isn't done with yet! This is another awesome Disney book for you guys! The Art of Walt Disney is actually a collection of concept art, animation, drawings and interviews first published in the '70s and is now newly out in a revised edition to include Pixar, theater and Theme Park art as well as lengthy chats with John Lasseter. There are hundreds of new images pushing this massive tome to over 500 pages of Disney overload. $53.55.
Slightly different Disney art this time out. This is a Collector's Set of the first two volumes of Floyd Gottfredson's work on the Mickey Mouse comic strip which began in the 1930s and would continue on for 45 years. If you're a comic strip fan or Mickey fan (or both) this is a great option. Very nifty collection of two books with over 600 pages of Mickey, Minnie, Pegleg Pete and many others. $29.40.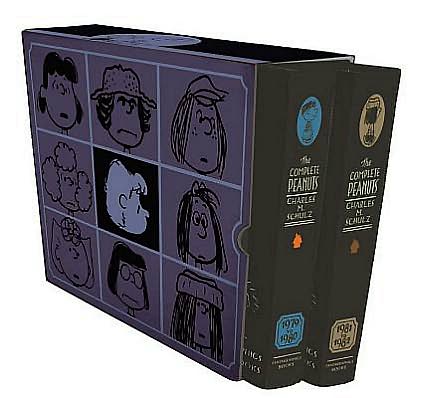 What's the hold up, Chuck? You want the complete collection of Peanuts funnies from 1979-1982? Click above and get you one! This is the newest in the line of Peanuts strips being bound nicely into two volume slipcased bundles, going chronologically. Very nice! $29.40.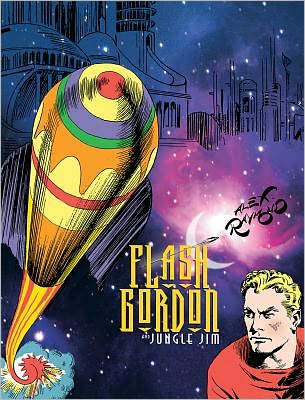 The coolest (in my opinion) of all the comic strip collections in this guide is this one, a collection of the complete Flash Gordon strips by its creator, Alex Raymond, as well as the complete collection of his lesser known Jungle Jim strips in an oversized 12X16 book. Really great early sci-fi with impeccable design, a great gift for all ages. On pre-order right now, ships December 13th. $44.92.
From the co-creator of Spider-Man, the very talented Steve Ditko comes some more obscure creations from his time at DC in the '70s. This book collects his sci-fi series Shade, The Changing Man and his sword and sorcery comic Stalker in nearly 500 pages. Not only that, but you also get some sci-fi and mystery stories Ditko illustrated between 1966 and 1982. Very, very cool indeed! Volume 1 is out and can be had for $37.79 and Volume 2 comes out in January and can be pre-ordered for $36.33.
Jack Kirby's post-apocalyptic tale of a young boy making his way in a world of mutated animals and other bizarre weirdness is hitting the omnibus format with the first 20 issues collected into one 448 page book. Awesome! $29.06.
720 pages of Chris Claremont/Jim Lee X-Men in one massive collection. Jesus! This was the X-Men of my youth, the back issues I could afford as I fell in love with The Uncanny X-Men in the mid to late '80s. This omnibus covers the introduction of Gambit, Jubilee and the first inklings of Wolverine's backstory. Some great stuff in here, covering Uncanny X-Men 244-269. $67.71.
Bernie Wrightson's art for Mary Shelley's Frankenstein is some of my favorite stuff from him (my all time favorite being his Creepshow pages, but that could be nostalgia). He captures the tone, horror and macabre beauty of Shelley's famous story better than just about anybody else in any medium. Dark Horse has put out a new hardcover edition of the book which includes Shelley's full novel and all 47 Wrightson pieces in a larger 9X12 format to let you admire his art even better than before. $28.92.
Released December 20th, this book highlights brilliant artist Alex Ross' work at Dynamite Entertainment, featuring Green Hornet, Vampirella and his own original series Project Superpowers. Any book featuring art by Alex Ross is a good art book. $25.06.
DC takes the very popular Batman storyline HUSH and puts it out in an edition they're called "Unwrapped," which takes the art and strips away the inks and colors leaving only Jim Lee's incredible pencil art. The man is ungodly talented as you can see by the picture above, so this is a pretty special hardcover edition. $26.39.
This nifty collection is presented as Batman's personal dossier/diary, listing his foes, friends and everything in-between. There are schematics for his gadgets, case notes, news articles, crime scene photos, etc. Really nifty. Reminds me of the cool Jedi training manual I ran in last year's guide. $65.34.
Speaking of that cool Jedi training manual, the same guys who did that are putting out one for Sith trainees. Unfortunately for them we all know there can only ever be two Sith at once for absolutely no reason, so they can only ever sell two copies of this nice-looking book. It's on pre-order for a February 10th release if you are lucky enough to have one of the two Sith in your family and want to put it on order for him/her. $62.99.
Filled with art and "ephemera" whatever the hell that is, this book promises to be a "Museum-in-a-Book" all about ol' Webhead. Don't know anything else about it, but I'm a sucker for Spider-Man, so it jumped out at me. $28.00.
Volume 4 of the super nice, hardbound collections of Mike Mignola's awesome Hellboy comics is out this year. These library editions are fantastic, massive and super high quality. The stories themselves are great, so it's a win-win. Volume 4 is the newest issued and can be had for $31.49. The first three are worth picking up, too. Volume 1 is $31.49, Volume 2 is $31.49 and Volume 3 is also $31.49.
This book is the Alec Baldwin to the Holiday Gift Guide's SNL. It's appeared on more Guides than any other item. I just can't help but link to it every year. When I first listed it the book was $200 and well worth every penny. You get amazing photos and details about every single one of Kubrick's films as well as an in-depth exploration of Kubrick's creative process. Now it's down to under $50 and every year when I'm doing research I inevitably stumble across it and add it again to my list of cool-ass books for you movie nerds out there. $44.10.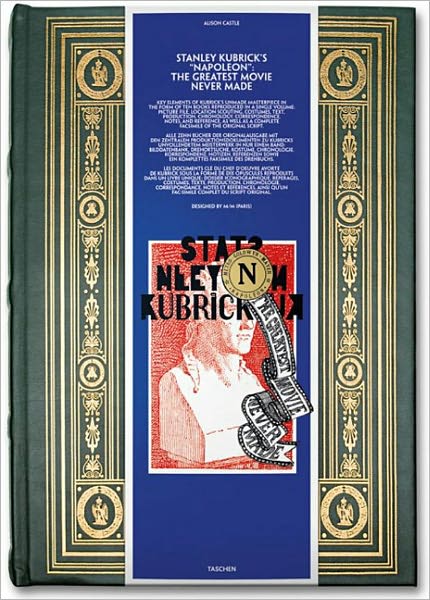 Speaking of previously ridiculously expensive Kubrick, I've got another one for you. A couple years ago this book was available in a limited edition that included access to a server that had thousands of reference photos personally collected by Kubrick. It cost some $600. Now you can just get the book for less than a tenth of that. And by "just" I mean you get a 1100+ page 10 pound hardback book that includes Stanley's unmade Napoleon script in its entirety, personal correspondence and quite a few of those thousands of personally collected reference photos and location scout pics. You just don't get the server access and the nifty book-within-a-book extras of the limited edition. However you get everything else, the real meat and potatoes. This item is in the top 5 best things on the guide. $40.93.
I'm not done with Mr. Kubrick yet. This is one more revival title, but it's too cool not to include again, especially paired with the other Kubrick books here. And it's just the perfect thinking-outside-the-box gift. Say you have a friend that loves Stanley Kubrick's films… this friend may not have any idea Kubrick spent his teenage years as a photographer for Look Magazine. This hardcover book collects Kubrick's work, which is fascinating on many levels. You can see the young director's eye for composition form while he documents a fascinating time in American history. Such a cool book. $60.07.
Dennis Hopper was also a photographer, known for carrying his camera with him at all times. Because he was such a central figure in the counter culture (not just in Hollywood) this means he captured an amazing amount of history. This book from Taschen features over 500 pages of Hopper's photography from 1961-1967 including private looks at famous friends like Paul Newman and Tina Turner and historical moments like MLK's Civil Rights March from Selma to Montgomery. I haven't seen this one yet, but every little bit I read about it makes me think it's an amazing book. $43.07.
Before she met and married Paul, Linda McCartney was a well known and well-respected rock and roll photographer, having photographed The Rolling Stones, Jimi Hendrix, Janis Joplin, Aretha Franklin and tons more. She photographed The Beatles during their Sgt. Peppers tour, met Paul, fell in love and the rest is history. Here is a collection of Linda's pictures from her photojournalist days as well as her recreational pictures. She was a talented woman and was lost way too soon. Famous photographer Annie Leibovitz contributed to this book. $39.52.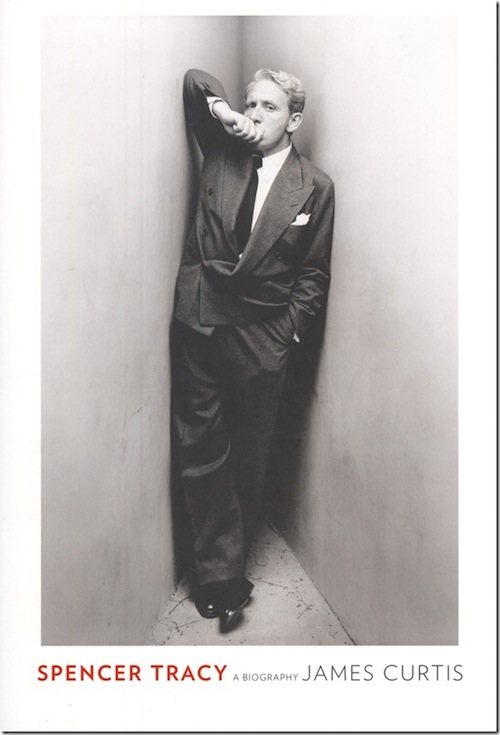 The word "definitive" is repeated over and over again in reviews for this book. At over 1,000 pages it better damn well be! Author James Curtis writes this massive biography of one of cinema's most respected leading men, Mr. Spencer Tracy. Supposedly impeccably researched, incredibly detailed, Mr. Curtis had all the access one could hope for and has turned out what looks to be a winner. Tracy lived a big life and now there's a big book to tell you all about it. $26.37.
The year after JFK's assassination Jackie O recorded 7 historic interviews all about her life with John Kennedy, her time in the White House and all with the honesty that comes with recording a historical document for posterity. She knew this interview was for future generations and wouldn't be available right away. It took a few decades, but now the book is out that contains transcripts of those interviews, but you also get an 8 CD set that has the actual audio. So you can hear Jackie Kennedy herself describe her late husband's legacy with wit and humor still tinged with grief. It's an incredible piece of history. $33.99.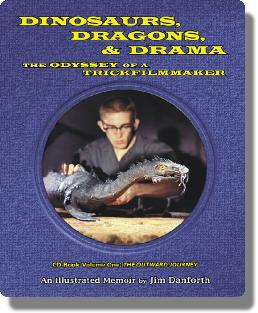 Jim Danforth is a well known visual effects artist with a special talent for stop motion. He worked on 7 Faces of Dr. Lao, It's a Mad, Mad, Mad, Mad World and even was one of the creators of The Pillsbury Doughboy. He's got an 800 page book all about the old days of visual effects via a publisher called Archive-Editions, who put out those amazing and super out-of-print Ray Harryhausen books. This one is much cheaper, but there's also no physical bool. This is an entirely on CD book. I don't know if I'd pay $40 for a CD, but I'm weird about media. I like to have a big, fancy book on a book shelf. That being said, Danforth is a smart man and this is an incredible subject. I'm sure it's an amazing insight to the long dead world of true movie magic. $40.00.
EXPENSIVE $71.00-$499.99
Cemetery Dance is a small print publisher that specializes in special edition books and this is one I can't wait for. It's been on order since I heard about it. Stephen King's IT is in my top 3 Stephen King books. Much like his best work, The Stand, IT draws you into a world where the fear becomes real because he makes the people real. I don't know how to explain it, but with this book I was so engulfed in the characters that they became flesh and blood in my mind. This special edition comes in an oversized slipcase release with a brand new forward by King and over 30 original color and black and white illustrations within the book itself. Check out that cover! How great is that? Limited to a printing of only 2750, this is a great price for limited Stephen King runs, especially for such an amazing book. Pennywise Lives! $125.00 plus shipping.
I'm going to have to pick this up. I'm such a Dark Tower dork and I got behind on the Marvel comics to the point where I have no idea where I left off. The first 5 volumes of Marvel's Dark Tower series, filling in the gaps from King's book series, are bound together and slipcased in this megaset. Jae Lee's art is pretty great, even if it's not my interpretation of King's world. There's no denying that man's a genius with a pencil. You can get the whole thing in a 600 page monster for $94.50.
This is essentially a package deal, bundling the Art Of books from Iron Man, Iron Man 2, Thor and Captain America. Apparently the Art Of books for the first two Iron Man movies are hard to find and pricey to pick up, so if you want them all in one place this is the way to go. $92.61.
I'm sure I'm not the only one to write off George RR Martin's Game of Thrones books as just more Tolkien rip-off fantasy crap when they came out. But I am a changed man, I've been dipped thanks to HBO and am now a true believer. I haven't read any of the books because I love the HBO series and want to discover the series that way, with that cast… I'm already invested, you see. I hear the books are dense and wonderful. Amazon has an exclusive hardbound collection of all of the books to date coming out next week. Nice, limited gift for the Game of Thrones nerd in your circle! $86.31.
If this book was a little more expensive I could have had a For The Super Rich Only category here, but no… it had to be $50 too cheap! Well, it's still super expensive, but it's giant. Measuring 19" wide, 22" tall this book culls its blueprints from the Lucasfilm archives with commentary by JW Rinzler, the guy that writes all those amazing Making of Star Wars books. Limited to only 5000 copies, this is a rare treat for a Star Wars fan (with a price tag to prove it). $450.00.
MUSIC
Lots of great soundtracks and rarities this year! Let's take a look!
CHEAP $24.99 and Under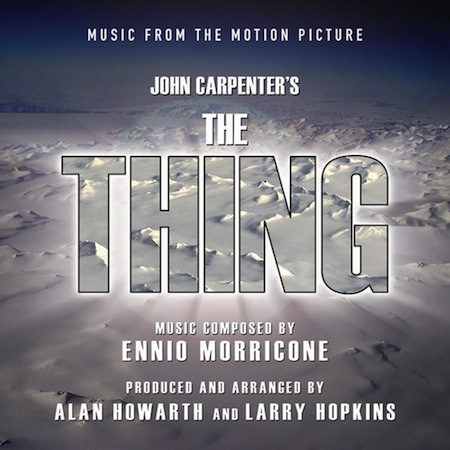 Ennio Morricone teaming up with John Carpenter turned into one of the most identifiable horror scores of the last 30 years. It's essentially Morricone doing Carpenter and Alan Howarth. In fact, Carpenter and Howarth did some arrangements and this CD has all of Morricone's music used in the movie, some that were composed and not used and also some unused arrangements from Carpenter and Howarth. Very cool, especially for only $15.95.
Drive has one of the best soundtracks of the year, both Cliff Martinez's score and the great needledrops combine to give us something super cool. $12.83 for the CD or just $5.00 for the digital download of all 19 tracks!
You guys… you guys… William Shatner sings Queen. And Black Sabbath. And Bowie. You guys! Seriously! This is quite possibly the greatest gag gift of the season. Click on the above art, give each track a listen and thank God Shatner exists and is still doing weird speak-singing to famous songs. $13.99 for the CD or $8.99 for the digital download.
Louis C.K. is the funniest comedian working right now, the only one to come close to sliding into the void left by George Carlin's passing. Vulgar, honest and, yes, hilarious, this album is not to be missed if you like thing that make you laugh until you hurt. $11.94 for the CD or $9.99 for the digital download.
Finest Hour is Patton Oswalt's new album and it is great! I downloaded it just before taking off for the Southern Hemisphere and have listened to it a couple of times on the trip so far. His bit about the FBI using a bug in his car for their Holiday Party entertainment cracks me up just thinking about it. Great stuff from Mr. Oswalt! It's $9.99 for either the CD or the Download. Your choice! Choose wisely!
Weird Al's still going strong. Loved his last album big time, haven't gotten a chance to spin this new one and a quick scan of the track list makes me painfully aware at just how out of the loop I am with most modern music. Oh well. He sings about Craigslist, too. $14.09 for the CD or $11.99 for the digital download.
I'm not big into modern hip hop, but Donald Glover's stuff is pretty good. I went in expecting more of a comedy album and was pretty shocked to find it very serious. This is real hip hop, but even more than that it's from the heart. It doesn't feel like Glover's trying to be a rap artist. It's clear the dude's putting his heart and soul into this music. Color me impressed. $13.99 for the CD (released in December) or $7.99 for the digital download, available right now.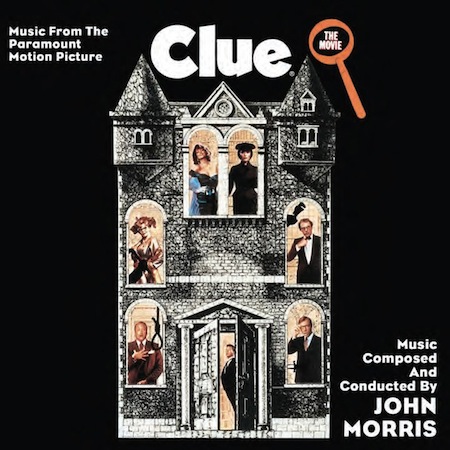 God, I love Clue so, so, so much. Tim Curry could once do no wrong. Not only is the movie zany and awesome, so is John Morris' soundtrack, which plays a huge part in setting the tone for the movie. Now if Lalaland could just release Dave Grusin's Murder By Death score I'll have the perfect music for dark and stormy nights of framing butlers for the murders of old rich men. I mean, what? Limited Edition of 3000 pieces. $19.98.
Lalaland also released another iconic, great '80s comedy soundtrack with Elmer Bernstein's Airplane! score. God, this one brings back so many memories. Unfortunately this limited edition is sold out at Lalaland, but you can pick up some copies for pretty cheap on Amazon's Marketplace, between $15 and $25.00.
Dragonslayer is a sadly underappreciated fantasy film. It was one of the first of its kind to set dragon fantasy into a gritty world (with Boorman's Excalibre being the only other one that springs to mind) and while it has some pacing issues I think it holds up extremely well. Chief among the reasons why is Alex North's great score, which sees the light of day in this limited edition release, which includes tracks and music not used in the film. $19.98.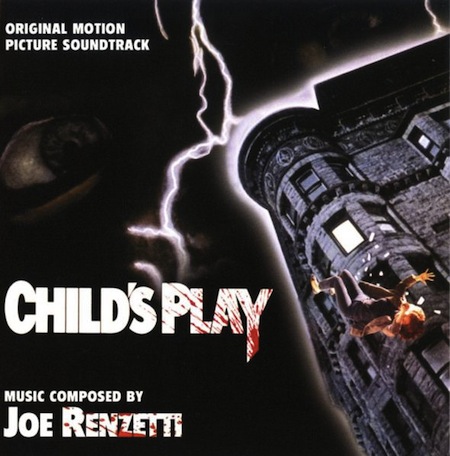 Speaking of gritty flicks, rewatching Child's Play today is a bit of a shock at just how grimy it is. We're used to funny Chucky now, but that first film wasn't fucking around. As silly as the idea of a killer doll is, this one manages to get under my skin. This Limited Edition soundtrack release of Joe Renzetti's score looks pretty great. It includes "Chucky's Song" which wasn't used in the movie and I really, really, really want to know what the hell that's all about. $19.98.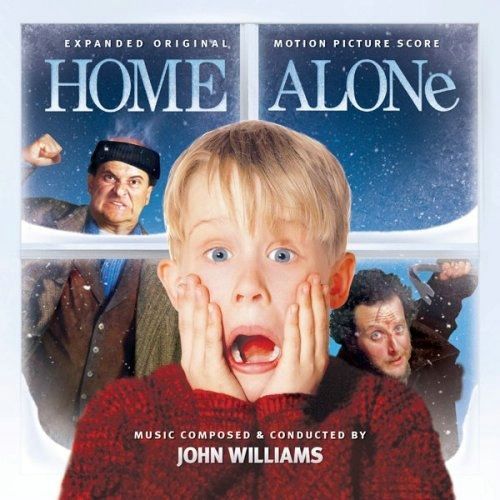 John Williams' score for Home Alone is perfect Holiday music, weaving classic Christmas songs into new festive score. Highly recommend this one, another limited release from Lalaland Records! $19.98.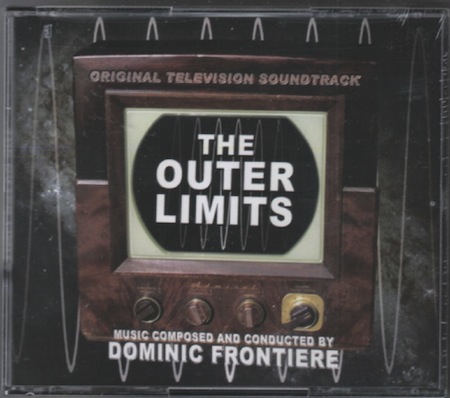 How cool is this? Three discs of Dominic Frontiere's Outer Limits music! From source music to full on orchestral scoring this set is from Frontiere's music from Season One of The Outer Limits, featuring over 90 minutes of previously unreleases music taken from Frontiere's personal master tapes. Told ya' it was cool! And only $19.98.
I wish releasing video game scores and music would become a bigger trend. Martin O'Donnell's Halo scores are bigger and more iconic than 98% of Hollywood action scores, the music from Fallout 3 is epic (and the actual vintage songs are brilliant as well) and there's a few dozen more I'm sure gamers can list off. Lalaland has dipped their toes into video game waters before, but they went full out for Greg Edmonson's score for Uncharted 3, giving it a full 2-disc release with over 2 hours of music from the game. Hope it's the beginning of similar releases. $16.86.
More Elmer Bernstein! Remember the days when Eddie Murphy used to be funny? Makes me sad. What doesn't make me sad is this score! Another great job by Lalaland! $19.98.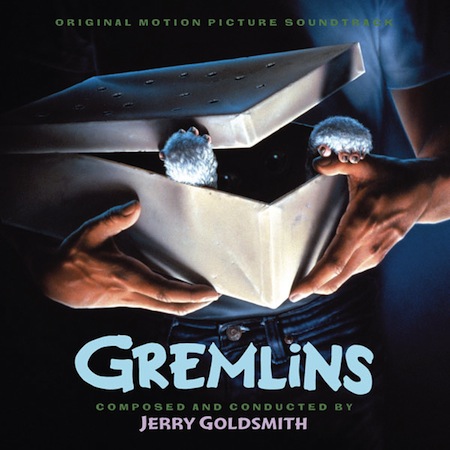 Jerry Goldsmith is one of my all time favorite composers and it's because of his scores for Gremlins and Poltergeist that I took notice of this guy, who "wasn't John Williams." As a kid I knew of John Williams and that was it. Everybody else was just "not John Williams." Jerry Goldsmith is the first guy that made me really start paying attention to who was scoring films and this is one of his most fun, zany soundtracks. Film Score Monthly looks to have done a great job with this one, issuing the very first complete score for the film ever. I know I ordered one already. Now they just need to come out with a Gremlins 2 soundtrack with the same loving attention to detail! $24.95.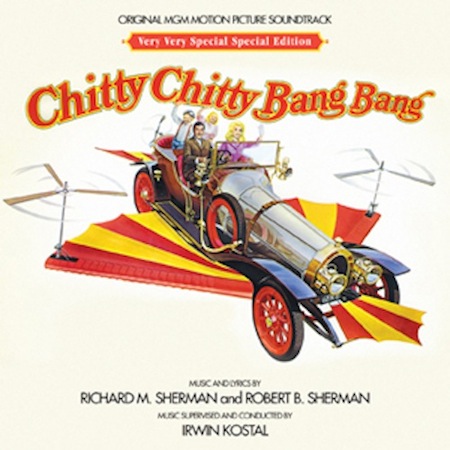 The Sherman Bros kinda wrote the soundtrack to my childhood. With this 2-disc Chitty Chitty Bang Bang release we get the regular album as well as Richard Sherman's demos and even the tracks used for playback on the set. Super rad! $19.95.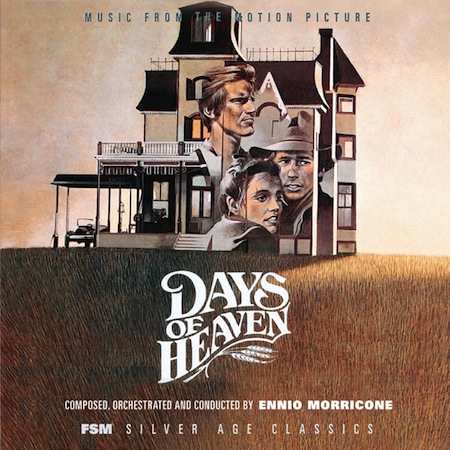 Here's another Morricone soundtrack, this time for Malick's Days of Heaven. Morricone let Malick move cues around and the result is a very haunting score. You get one disc of the soundtrack as has been previously released and another disc of almost all of the music Morricone recorded for the film in the sequential order he intended. Very cool cinephile stuff here. $24.95.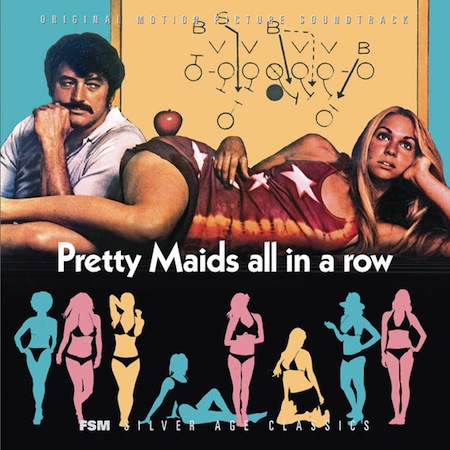 Lalo Schifrin's work is well known, but I'm super psyched that his score for an obscure Roger Vadim film called Pretty Maids All In A Row is out now thanks to Film Score Monthly. The movie's great and Schifrin was at the top of his game when he did the score, which has never been released before. Morricone, Bernstein, Goldsmith and now Schifrin. Good music in the guide this year! $19.95.
Hanna's another radically underappreciated movie from this year. I have a feeling it'll be one of those "lost" movies that pops up again in about 5 years and film fans start getting excited that other people out there know and love the movie. The score by The Chemical Bros is an awesome mix of fairy tale weirdness and adrenaline-pumping electronica. Great stuff. $9.99 or $7.99 for the digital download.
So, The Green Album is kind of awesome. A bunch of modern day hotshots redoing classic Muppets songs? Why the hell not, I ask you. $6.99 on CD and $6.99 digital download.
The Muppets is another victim of this awesome journey I'm on at the moment. It's not out in NZ and even if it were I don't know when the hell I could find the time to watch it. So hopefully it's still out in theaters when I get back home late December. In the meantime, here's the soundtrack on the cheap! $6.99 on CD.
It's the Dude, how can you not want to hear his album? I mean, this is more Crazy Heart Jeff Bridges, but the man rocks, so of course he makes the cut for this guide. $5.00 for the digital download which includes an Amazon-exclusive track, or you can go for the CD at $11.24.
Check this out. In the '70s Vincent Price hosted and starred in a radio series for the BBC called The Price of Fear. Four of these radio plays are collected here and I'm sure it's the coolest thing ever. Vincent Price's voice is worth the money even if he wasn't saying cool, creepy shit! $22.45.
Word on the street this is the cinephile movie to beat all other cinephile flicks. From director Martin Scorsese comes this collaboration with Howard Shore, one of the best in the business. $13.89 for the CD or $7.99 for the digital download.
It's John William and Steven Spielberg. Of course the answer is "oh my lord in heaven yes!" when it comes to inclusion in this guide. I haven't heard a note and I won't until I see the movie. We're not done with Williams/Spielberg, but here's War Horse to kick things off! $9.99 for the CD or $11.99 for the digital download.
On pre-order for a December 13th release, The Adventures of Tintin Soundtrack is a jazzy adventure score, which may take a bit of getting used to. I know I went in expecting a Raiders-level adventure score, but I'm quite happy with the score I got. It fits the movie perfectly and rocks the house as the kids say. $12.32 for the CD.
MODERATE $25.00-$70.99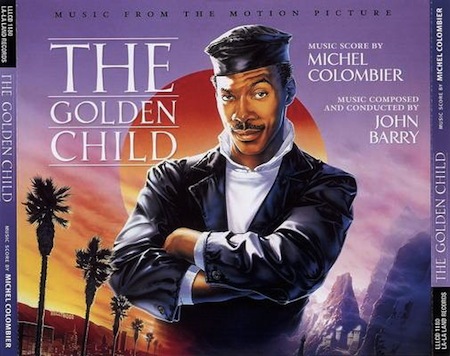 That's right, John Barry's score for The Golden Child sees the light of day, getting the Lalaland treatment. And got it good. Three discs here, including the full unused John Barry score, the Michel Colombier score (complete with unused cues), and the original soundtrack release with music from Ratt and others. It's the complete Golden Child package and a must own for movie music fans, especially those fascinated with the almost-happeneds in Hollywood history. $29.98.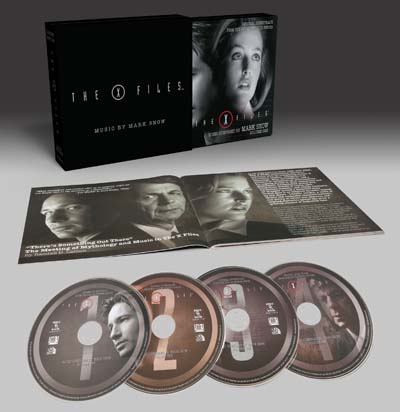 Compiled here is over 5 hours of Mark Snow's best music from all 9 seasons of X-Files. What else can I say, but if that sounds good to you then you know what to do… $49.98.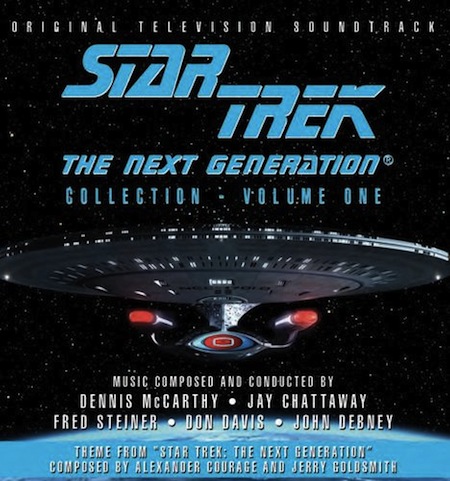 Almost 4 hours of Star Trek: The Next Generation score here for your listening pleasure, all previously unreleased! That's a whole lotta Star Trek! Gotta say, the Lalaland guys really have their shit together with these classic TV sets. $34.98.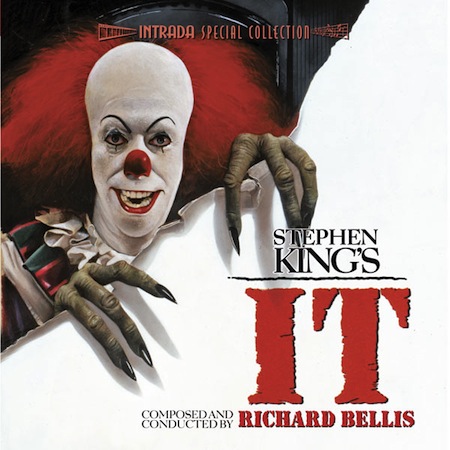 "Yes, Georgie. They float. And when you're down here with us you'll… float… TOO." I know that it's not the most perfect adaptation of King's masterful book, but I have a lot of love for the Stephen King's IT mini-series. The kids aspect of the miniseries is pretty close to perfect and Tim Curry as Pennywise was inspired casting. So inspired I don't know if anybody could do it better. Richard Bellis' score was pretty creepy as I recall. Intrada has put together a special edition of his work on the miniseries and you can pick that up for $29.95.
Alright, so this should probably be in the Books section above with the hardcover listing, but screw it. It's Wil Wheaton reading this great book, which is even more meta than even I can handle. If you're a driver, commuter or have a massive plane ride in the near future, pick this one up. It's an awesome geek book written by an awesome geek author and read by an awesome geek. It's all awesomey and geeky! $26.40.
EXPENSIVE $71.00-$499.99
It looks like they're celebrating the 40th anniversary of Queen by sprucing up their catalogue, much like they did with the Beatles set they released a couple years ago. This Amazon Exclusive collection bundles News of the World, Jazz, The Game, Flash Gordon (!!!!) and Hot Space together in a single package that includes a 24 panel poster of the band. The band is amazing and these sets are pretty great. Each album comes with two discs, one featuring the remasters of the original LPs and the second featuring "rarities." Too cool! $73.27.
Pet Sounds is one of the most famous rock albums of all time. The Beach Boys were planning on following that album up with a new one called SMILE, which was never finished despite two years of work. Not only are their two years worth of Beach Boys music here (drawn from the original, shelved, master tapes), but there's also 4 CDs worth of session tracks, where you can hear the evolution of the songs. On top of the CDs, there's also 2 7" singles, 2 LPs, a 60 Page case book with liner notes by the surviving Beach Boys and packaging designed to the early layouts that were actually planned to be the album's release art. Fascinating… the Music version of that Stanley Kubrick Napoleon book. $139.99.
Get ready for some Pink Floyd because there's some amazing Floyd stuff out this year. This is strictly for Floyd fans or insane audiophiles. Dark Side of the Moon is a brilliant album and it's getting some amazing treatment here. Reproduced collectables, merchandising, booklets and bells and whistles aside, this is the ultimate audio/visual release of this title. Not only do you get the remastered album, you get a new mix of the album being performed live in 1974, two DVDs filled to the brim with different high resolution 5.1 surround mixes, stereo mixes, live shows, concert screen films and a Blu-Ray with all the above, but in the highest uncompressed audio quality available. Demos, rough mixes, early mixes, studio sessions… the works. Like I said, for a Floyd fan this is catnip. Be prepared for the wide pupils and that mixture of aggression and gratitude should you gift this to one. $119.99.
Wish You Were Here gets the same treatment Dark Side of the Moon got. Same level of attention to detail and giving the fans a thousand options for how they prefer to listen to this incredible album.$119.99.
I couldn't ignore The Wall. It's my personal favorite of Pink Floyd's stuff and has been since I was an impressionable teenager. It also gets the Immersion Box Set treatment, but is currently on pre-order and won't be available until the end of February. It's an amazing album and I'm sure it will never sound better short of Roger Waters sitting in your living room giving you a private concert… and if that is happening you're either the Dos Equis guy or you need to lay off the drugs. $119.99.
FOOD
I always stick some food thing into the guide and this year's inclusions will be for the sweet-toothed among you.
CHEAP $24.99 and Under
Astronaut dessert! In this pack you get 10 Neapolitan ready-to-eat freeze-dried ice cream bars! Nibble on 'em and you'll float around and be able to hide the Earth with your thumb and fight off aliens or whatever it is that astronauts do when not fixing satellites and stuff. $21.95.
MODERATE $25.00-$70.99
Whoever came up with this is evil because he's going to keep a lot of people fatter than they should be due 100% to awesome nostalgia-eating. I've picked the '80s crate for the picture, but they have candy (some rare to find these days) from going as far back as the 1940s. Sometimes it's modern candy repackaged, but there's some really obscure old candies in these things. It's $29.90 for the 1980s box featuring Slap Stix, Atomic Fireballs, Bubble Gum Cigarettes, Apple Heads, Pop Rocks, Jolly Rancher sticks and more, $29.90 for the 1970s box featuring Abba Zabba Minis, Boston Baked Beans, Freshen Up Gum, Necco Assorted Wafers, Razzles, Sugar Daddy Pops and more. It's $29.90 for the 1960s box which features a Broadway Roll Mini, Gold Mine Gum, Coconut Bars, Walnettos, Cherry Heads and more! The 1950s box is also $29.90 and includes Cinnamon Toothpicks, Bazooka Gum, Chick O Sticks, Root Beer Barrels, Snaps, Bit O Honey and more! Lastly there's the 1940s box for $29.90 which includes Teaberry Gum, Tootsie Pops, Pearson's Salted Nut Roll, Slo Pokes, Bubblegum Cigars, Caramel Cream Bullseye Bars, C Howard Violet Gum, Candy Buttons and more. That's a whole lotta childhood cavities for ya'!
Click Here to Check Out Part 3 of the 2011 Holiday Gift Guide featuring Collectibles, Toys and Board Games!
Click here for Part 4 of the 2011 Holiday Gift Guide! Gadgets, Gizmos, Electronics, Home and Office Geekiness, Apparel and For The Super Rich Only!
-Eric Vespe
"Quint"
quint@aintitcool.com
Follow Me On Twitter