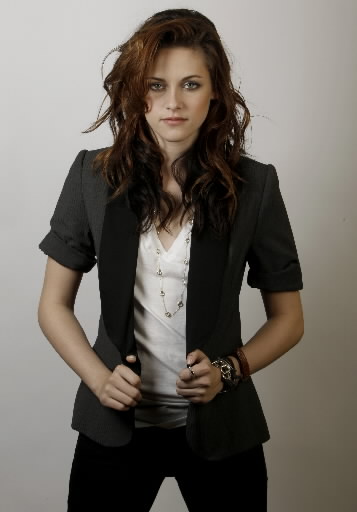 Beaks here...
Our pals at Twitch Film are reporting that Kristen Stewart has been offered the female lead role of Kei in Jaume Collet-Serra's live-action version of Katsuhiro Otomo's manga masterpiece AKIRA. She would potentially play opposite TRON LEGACY's Garrett Hedlund, who's been offered the part of Kaneda. Gary Oldman and Helena Bonham-Carter are also reportedly in talks to appear in the film.
While everyone will fixate on Stewart's bland performances in the TWILIGHT films, she's been very good outside of that series in films like ADVENTURELAND, WELCOME TO THE RILEYS and THE RUNAWAYS. She's a fine actress. Unfortunately, she seems to get lost in big productions - which AKIRA certainly will be. It'll be up to Collet-Serra to keep her engaged while Neo Tokyo is exploding around her.
The current screenplay for AKIRA is by Steve Kloves, who will hopefully write and direct another movie as awesome as THE FABULOUS BAKER BOYS one day.