Ambush Bug here. Our new Web Series Guru, SJimbrowski scours the interweb to bring us webseries that embody the thrill of victory and the agony of defeat with AICN's Wild World of Webseries!
YouTube is getting into the content business, and I mean something other than cats playing keyboards. They recently unveiled numerous high-profile names among the channel producers, including Jay-Z, Amy Poehler, Ashton Kutcher, Shaquille O'Neal, The Onion, Stan Lee, the Young Turks, WWE, The Nerdist, Tony Hawk, and Felicia Day to name a few.
I imagine that they will allow producers to create content for a while and cull out the content that is not generating a user base of interest. While the estimated budget for this project is $100 million dollars among the various channels, I am interested to see the level of commitment by YouTube to this content. Internally within YouTube/Google, is this viewed as an experiment or a long term commitment to be more than a distribution platform for web content?
Lionsgate is the only movie and television studio among nearly 100 content partners, and that gives this project the look and feel of something wholly new. The project is expected to generate up to 25 hours of new programming a day on YouTube, like we all do not already spend too much time on YouTube as is. Most of the channels will launch next year.
The initiative is part of Google's desire to become a next-generation media provider. I wish them luck.
---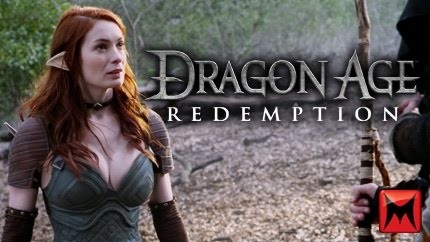 There Felicia Day goes again, pushing once again the limits of what can be accomplished in a web format. She teamed with Bioware to create a new webseries based on the world of DRAGON AGE, a popular RPG-styled video game. While the series is not complete, she has certainly stretched the limits of expectation one could come to conceive on a webseries budget. It is nothing short of ambitious to create a video game on a limited budget and not expect, frankly, crap. I applaud her ambition for making something new.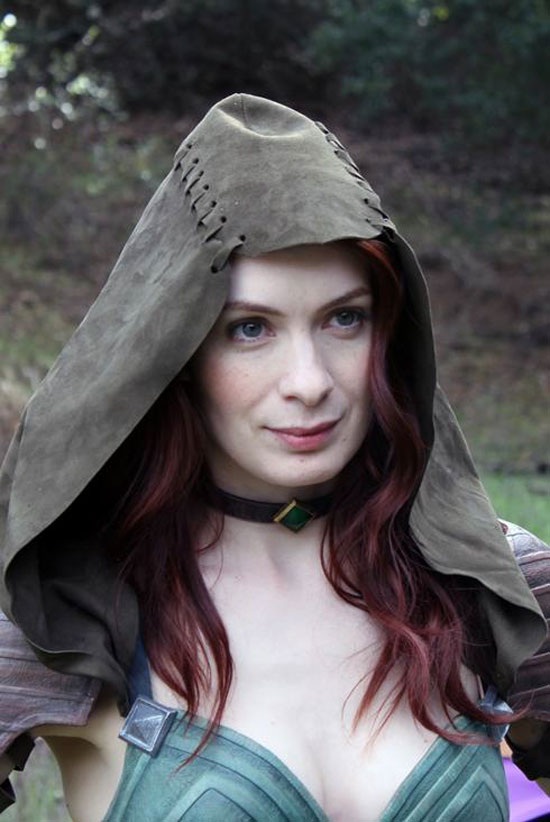 If you have never played the game each episode opens with an explanation of the world of DRAGON AGE, so no game play is required for understanding. She plays Tallis, an Elven assassin charged with tracking down a mage. Within the world of DRAGON AGE you typically build a party through your adventures as you go along on your quests; the series follows a similar format as Tallis builds her party to pursue the rogue mage. I was suspect if she could pull off a badass game when I first heard about the series, but I found myself pleasantly surprised. The press she has done related to the project glances into her glee over being part of a video game along with the companion DLC for DRAGON AGE 2, which features her character from the webseries.
The series is innovative in the respect that it pushes the boundaries of the media experience, having a character that exists in not only live action webseries but also within a videogame. I appreciate her innovation, and hope she continues to push the limitations of what the Hollywood machine and media enable her to do. I have enjoyed the series so far and if you're a fan of the fantasy genre it is another well produced by Felicia Day. The series has been running every Tuesday on Machimia You Tube channel.
Here's the first episode.
Also there is a wonderful behind the scenes series by one of the producers and production designers, Greg Aronowitz,
found by clicking this link.
And
click here to see Felicia's commentary on each broadcast episode.
---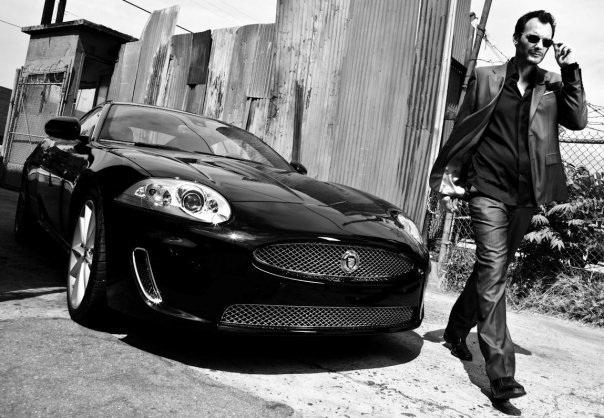 THE BANNEN WAY is a sexy crime series with elements of action, comedy and a bit of thriller thrown in for good measure. Most importantly the series has fun with itself, as it chronicles Neal Bannen (Mark Gantt), a con man attempting reform. He guides himself with a series of rules--"The Bannen Way"--which are weaved throughout the story when they apply to the often tumultuous situations he finds himself in. Neal is caught in a bit of a conundrum with a father who is a cop and an uncle who holds onto his grandfather's mob legacy both pulling him in different paths. Neal is confident and always looks for the angle; the trick is to see him navigate an ever-increasingly complicated landscape where options disappear as quickly as they appear. The cast is amazing with Michael Ironside as the father and Robert Forrester as the uncle, and let's not forget Vanessa Marcil as the sexy pickpocket with suspect motivations. Neal is set on a mission to procure an object that will clear his debts and allow him a way out of the life he leads.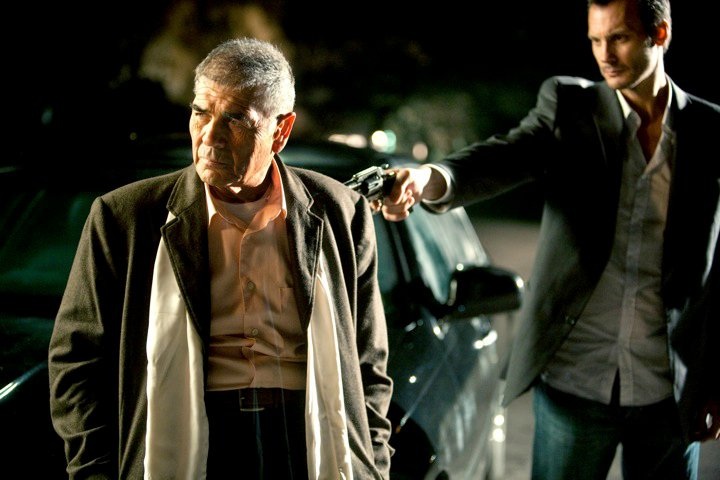 My hat is off to Mark Gantt and Jesse Warren for creating something interesting and fun to watch. Like most people, I like to be surprised and I found this be well-written without the obvious "I saw that coming a mile away" moments that hamper so may stories today. Not surprisingly with something based on a con man seeking reform or more importantly a way out of the life, this series was full of twists and turns. I got a bit of a Guy Richie vibe with the rules he lives by and the way the story unfolds without all of the spastic editing that sends parts of the population into epileptic fits. The series was smart and very sexy, as Neal Bannen is a bit of a ladies' man. Seeing what content creators can do with a bit of money always makes me wonder how Hollywood produces so much crap when this kind of talent is available.
The writing in the series was tight, as any good web content has to have; otherwise we're bound to click on onto the next thing. The plot entwines the different pieces of Neal's life nicely as the pressure is amplified episode to episode, making it ideal for the web. The cast ismarvelous and I found it a real treat to see actors I liked so much turn up in such good roles. The whole series is a real gem and I encourage anyone who likes this genre to tune in.
---
Editing, compiling, imaging, coding, logos & cat-wrangling: Ambush Bug
Proofs, co-edits & common sense: Sleazy G