Howdy, citizens! ROBOGEEK here with some very cool eye candy to liven up your day.
What do the two subjects of these photos have in common? Well, I could make an argument that both are known for their almost supernatural abilities to distort their own faces (with and without the help of prosthetics and CG), but who am I kidding? This is just some cool stuff that needs to be shared. Isn't the universe an amazing place?
First off, we have what is purported to be the first publicly released photo of Jim Carrey in full Grinch regalia from Universal's forthcoming HOW THE GRINCH STOLE CHRISTMAS (a project that has been reported on extensively on this site). This image apparently appears on page 68 of the new issue of NEWSWEEK magazine, which includes a brief article about the film. (Thanks to Stax of Flixburg for passing along the scan.)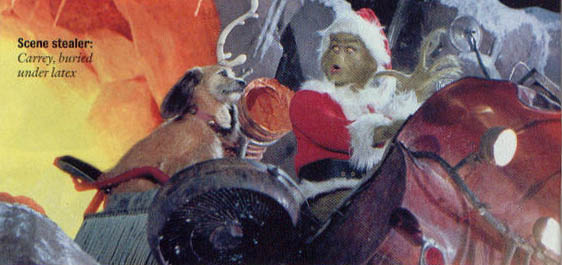 Heh-heh-heh... Boy, Harry is going to freak when he gets back...
Next up we have a pair of incredibly kick-ass pics of the equally kick-ass new ASH action figure, coming later this year from the toy gods over at McFarlane toys. GROOVY. Apparently more news about their 2000 line-up will be announced on Valentine's Day at www.spawn.com. (Thanks to Chenzzo for passing along the pics -- which I have yet to see pop up anywhere else yet.)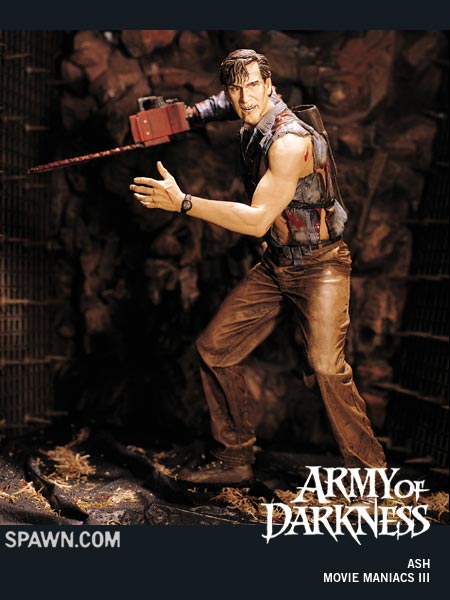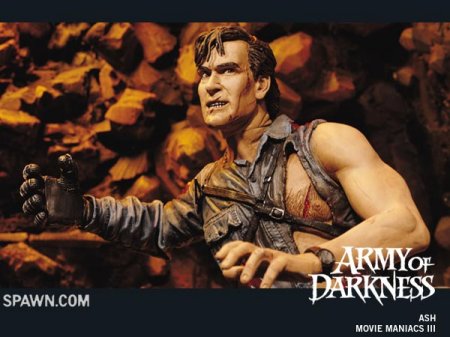 HAIL TO THE KING, BABY!!!