Ahoy, squirts! Quint here with today's Behind the Scenes Pic!
I'm departing from the usual Horror pic this month for a special one-off and one that is particularly of note. One, it's unlike any BTS pic I've ever posted in that it's not for a movie you've seen. I can guarantee it. Know why? Because it's a movie that hasn't finished shooting yet.
It's also a BtSPotD first in that it is a photo taken by me and featuring me… well, a part of me anyway.
I'm going to show you the pic and then come back afterwards to announce something very, very cool. Click to embiggen!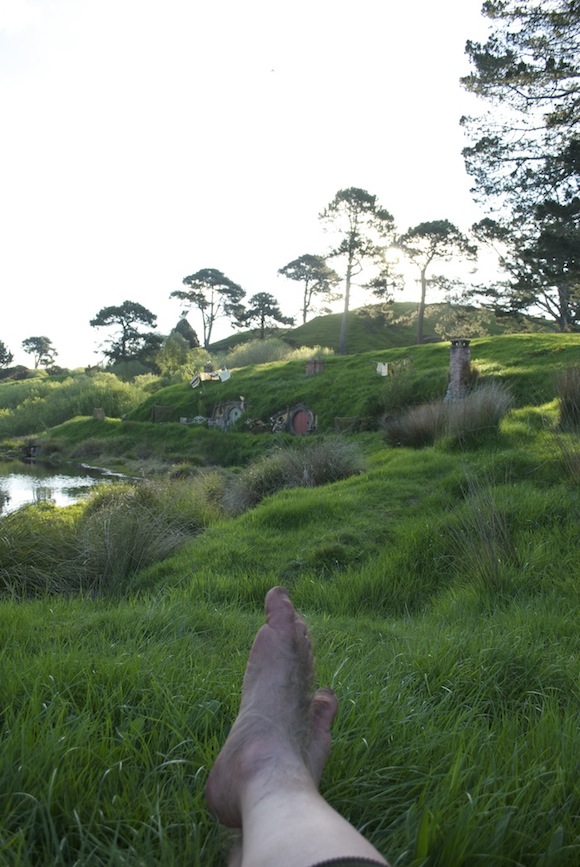 I am currently in New Zealand on the set of The Hobbit and I will be reporting biweekly from the set. I'm embedded with the crew as they run around the North and South Islands of New Zealand for the next two months on their location shoot and will be bringing you guys reports as we go along.
I said above that today's pic features me and it does. I got to play a Hobbit while in Matamata, the location where Peter Jackson and his crew shot the Hobbiton stuff from the Rings Trilogy. I have much more detail on that coming soon, believe you me, but today's pic has my Hobbit feet kicked back as relaxed and hobbity as I could manage… lounging on the grass as the sun set above a series of Hobbit holes.
I'm anticipating the first article to hit sometime Friday, so keep your eyes peeled.
Tomorrow's pic returns to horror with a walking bandaid.
-Eric Vespe
"Quint"
quint@aintitcool.com
Follow Me On Twitter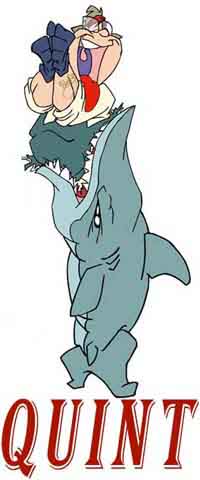 Click here to visit the complete compilation of previous Behind the Scenes images, Page One
Click here to visit the complete compilation of previous Behind the Scenes images, Page Two