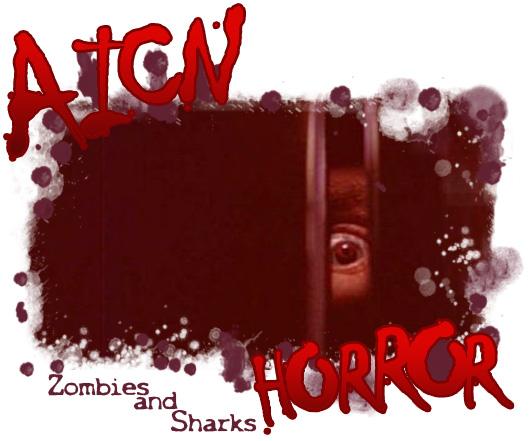 Logo by Kristian Horn
What the $% is ZOMBIES & SHARKS?
---
Greetings, all. Ambush Bug here with a special AICN HORROR: ZOMBIES & SHARKS column to commemorate my first year doing this column on AICN. I've covered a boatload of horror films this year, not all of them great, but below I've collected the top 13 fright films I've had the pleasure of watching and reviewing this year. Some of them are indies, some foreign films, some uber-high budget and some ultra low. But all of them stand out as some of the best of the best when it comes to scares or gore or both.

I blab a bit about each one, but I also linked to the original review for you all to check out if you want to know more. If you haven't seen these films and want something to watch this Halloween season, here's the list of my personal favorites covered on AICN HORROR this past year!
---
This little Fautsian tale has a fantastic cast and big ideas. Some of them don't pay off in the end, but the ones that do do it in spades. In many ways this reminds me of HELLRAISER peppered with JACOB'S LADDER in that deals with demons are made, hell is leaking out onto earth, and the mood is especially ominous and dour. This one stars Jim Sturgess, who recently starred with Anne Hathaway in ONE DAY, as an introvert with a heart shaped scar on his face and the too adorable for words Clemence Poesy he falls for. Released right around the same time as BEASTLY, HEARTLESS deals with similar material in a much more adult and horrific way. Plus the ugly giant-mouthed demons are scary as hell. Director/writer Phillip Rodley kind of packs too much into this one and it gets a bit convoluted in the end, but this one is equal parts gorgeous and horrific, with one of the more memorable and sleazy versions of the devil on screen in a long time with an inspired performance by Joseph Mawle. HEARTLESS is available on DVD.
I always have a soft spot for zombie films, but this one is a cut above most of them. It's a much more intimate take on the transformation one undergoes from human to zombie, more reminiscent of Cronenberg's THE FLY than DAWN OF THE DEAD. Sure, things get all 28 DAYS LATER-y towards the end with some high powered action scenes (especially a showdown in a cave and a truly nail-biting sequence in a library), but what sets this apart from most z-flicks is that it makes you actually care not only about the survivors, but also the poor s.o.b. slowly turning into the undead (played by Francis Ranaud). Plus the cast is headlined by gorgeous French actress Hélène de Fougerolles, so there's that. French director/writer David Morlet injects some much needed soul in the zombie genre, but doesn't forget to add some intense scares as well. MUTANTS is available on DVD.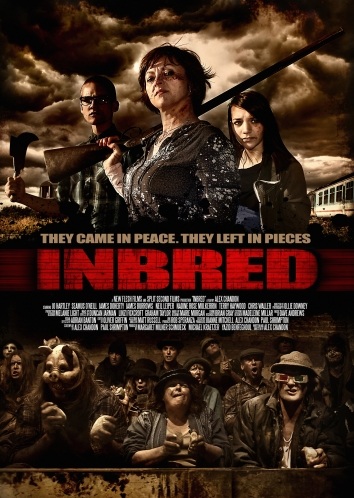 Some of these films listed are here for the story, others for performances. Then there are a few like this one with jaw-dropping special effects and over the top gore. No self respecting gorehound should miss INBRED, a somewhat typical tale of a social worker and a group of troubled youths looking to do some home renovation in an old town who run afoul of its residents. The thing that makes this a cut above is how insane the inbred townsfolk are and how deliciously gory this film becomes. The CGI is seamless in this one as holes are blown through skulls, horses stomp on faces, bodies are blown apart by landmines and shotguns, and that's just the tip of the blood soaked iceberg. INBRED director/writer Alex Chandon also injects a bit of social commentary, showing that immersed in all of that grue is an actual story with heft. This is an absolutely fantastic tour de force in gore that's touring the circuit now and will most likely be released later in the year.
I know this film was criticized for being overly repetitious with its scenes of bobbing survivors trying to swim to safety through shark infested waters when their ship sinks, but when the scenes continue to be scary as shit, I don't mind a little bit of repetition, thankyewverymuch. THE REEF is impressive on many fronts. First, for many of the scenes, real sharks were used. Knowing this makes for one of the most terrifying experiences in cinema I had this year. Secondly, the performances here make you actually care about this group of survivors and scream with them as the fins get closer. Damian Walsh-Howling offers up a star power performance. I'm sure we'll be seeing him in many a film soon. Giving only one person goggles to look under water had me screaming curses at the director Andrew Traucki for making things so tense. This Australian film satisfied a hunger for shark horror that hasn't been satiated since JAWS. THE REEF is available on DVD.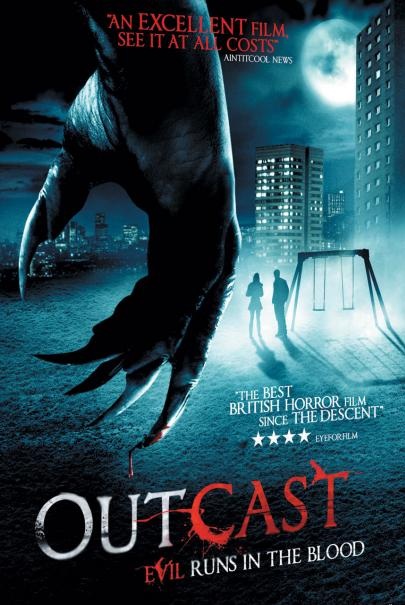 I chose OUTCAST for this list because it was one of the few films this year that offered up some original takes on an old cinema monster. Magic is a hard thing to do because often times it becomes a solve-all device that reeks of lazy writing. In this Irish thriller, the magic used is more earthbound, more believable. There's a yin and yang to the magic as spells and counter spells take time and preparation. There are no dueling wizards or magic wands here. Here the magic is dirty and twists nature. This story of a mother and son trying to escape persecution from a coven of witches is scary and intense. Director/writer Colm McCarthy offers up a somber and dour mix of magic and monsters with a stellar cast which includes the crusty James Cosmo from BRAVEHEART. OUTCAST is available on DVD.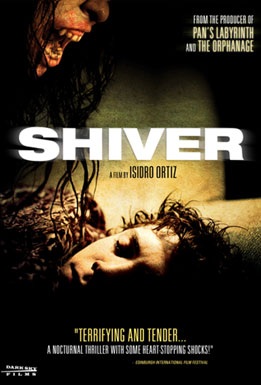 I just reviewed this one a few weeks ago and this little modern fable about a photosensitive boy (he's allergic to the sun) and a feral girl still sticks with me. SHIVER takes elements of vampires and werewolves and puts a modern slant to it. But this is no romance a la TWILIGHT, this is an edge of your seat fright fest that sports numerous scenes of nerve-shredding tension. Director Isidro Ortiz does a great job of making the characters both sympathetic and horrific. And even though the night-vision camera motif is getting a bit played out, Ortiz pulls it off in a climax that will definitely get you all edge-of-your-seat-y. Though it's a couple of years old, SHIVER was just released on DVD and is worth seeking out.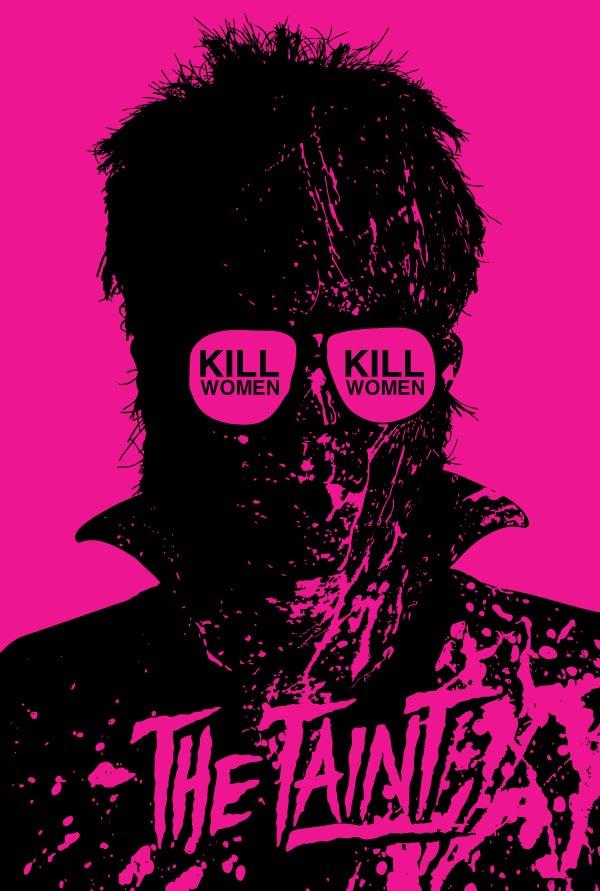 Out of all of the films reviewed here today, I will never be able to unsee THE TAINT. I'm not saying it's good. But the genius of THE TAINT is that it's not trying to be. From the douchebag main character named Phil O'Ginny (played by Drew Bolduc, who also wrote and directed the film) to the insane doctor responsible for tainting the water supply turning all men into boner sporting monsters who love to bash women's' brains in with rocks, there is not a second of this film that isn't misogynistic making you wince and laugh at the same time, then feel like shit for doing so. The effects are surprisingly great and the final scene as Phil makes his way through town wearing the American flag and shooting off the penises of all of those infected set to arena rock will stick with you forever. It's gory. It's gross. It's inanely stupid. But it's still one of the most unapologetically over the top films I've seen this year. THE TAINT is available on DVD. The trailer below is definitely not safe for work. You've been warned.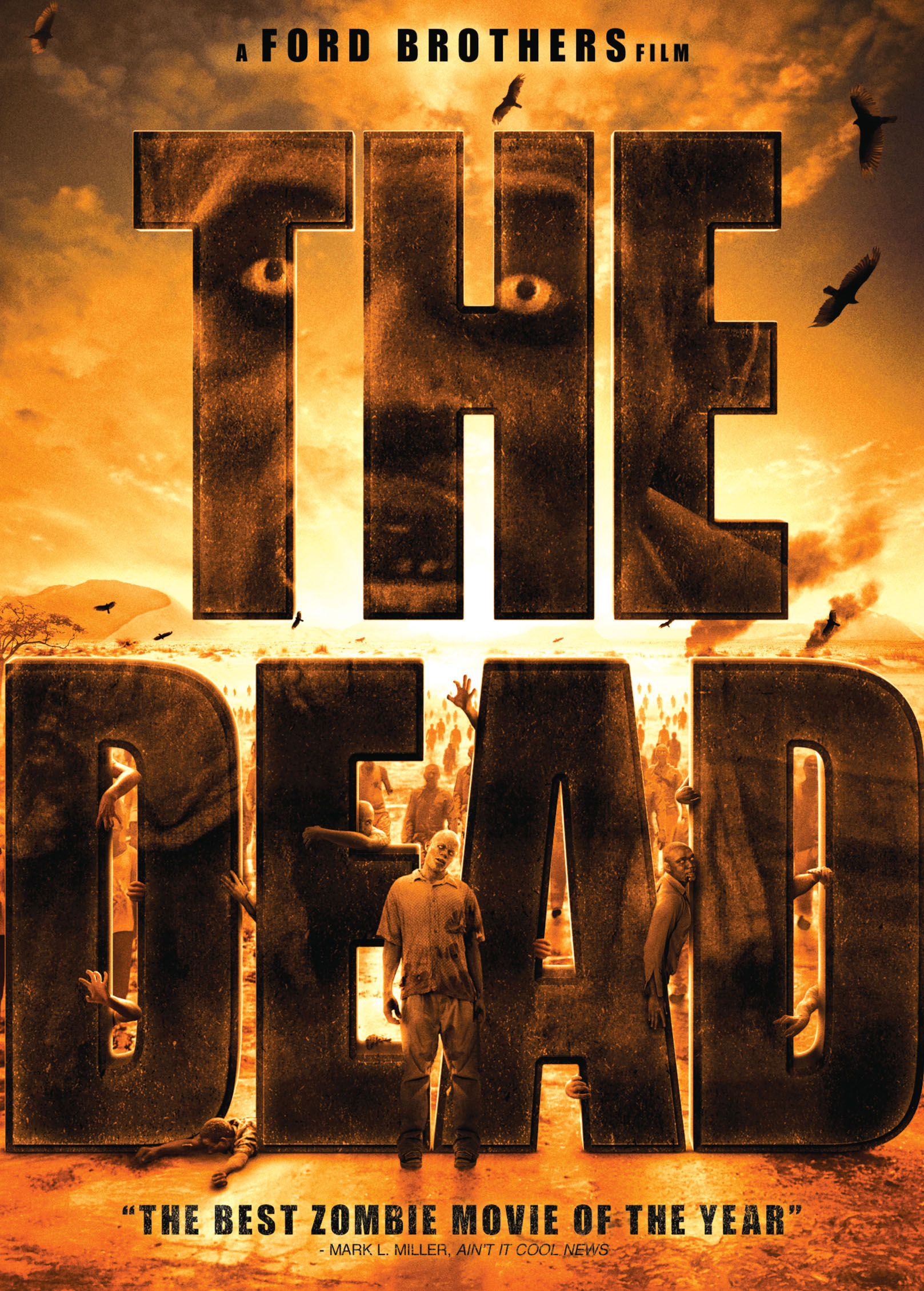 #6. THE DEAD
Another zombie film? No not just another zombie film. The best zombie film of the year. Rich in metaphor and subtext, the Ford Brothers (whose story of the labors it took to make this film rivals the film's itself) pay homage to Romero's thematically textured early dead films and proves that there is still new meanings one can associate to the zombie apocalypse. The story of a soldier crash landing in South Africa who must travel across the Dark Continent attempting to avoid scores and scores of zombies is a standard odyssey, but done so in a scarily genuine manner that embraces what most zombie films barely touch upon. This is not just a great zombie film, but a great film period.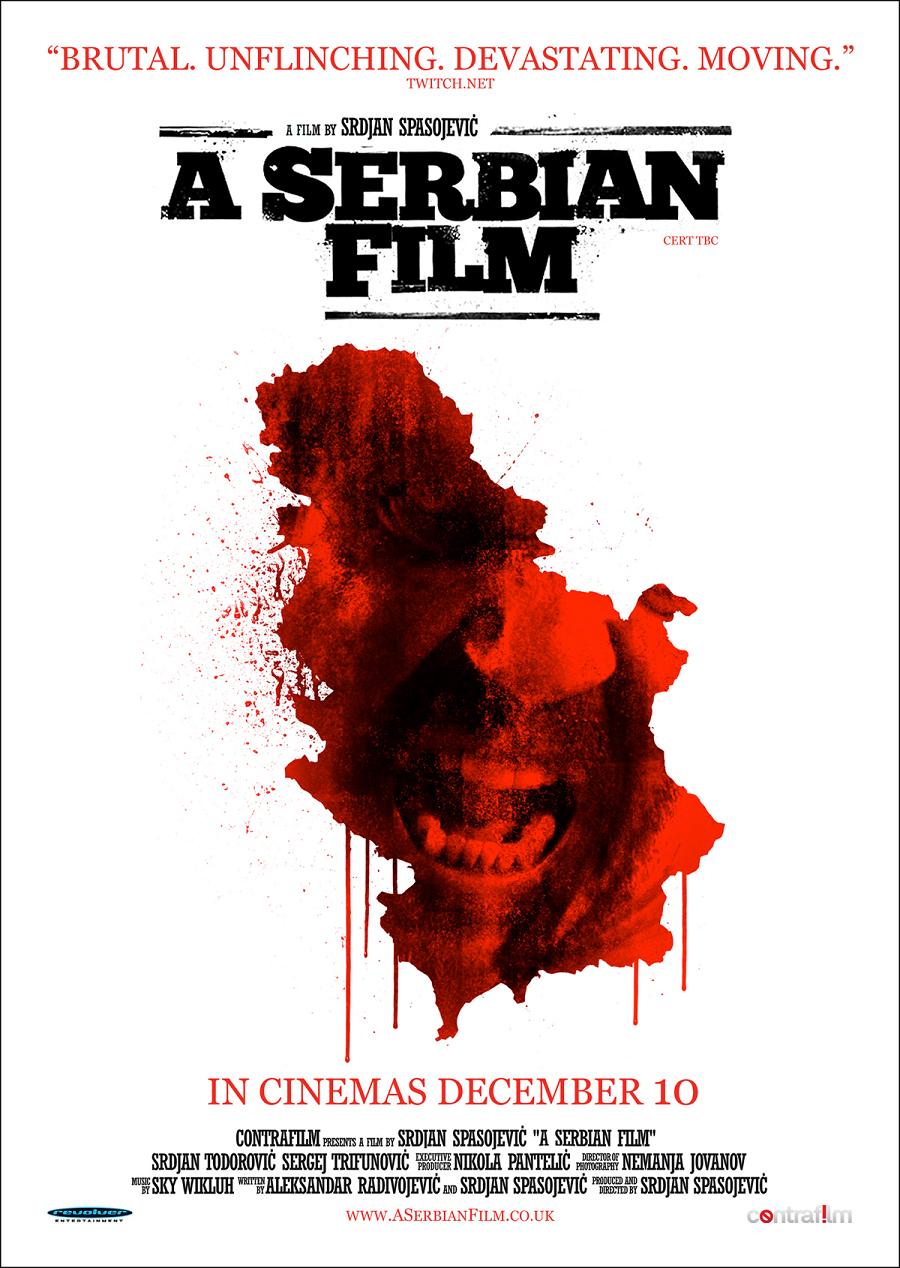 There are those who will be up in arms that I included this film in this list. I don't support the actions taking place in this film. In fact, I was absolutely disgusted by it. But A SERBIAN FILM is definitely one of the most intense and horrific films I've ever seen, thus cementing its place on this list. I can't say I ever want to see this story of an ex-porn star conned into taking part in an "art house" film then forced to commit unspeakable sexual acts ever again, but sitting through it was an experience I won't forget. Though some of the twists are projected, I was hoping and praying they wouldn't happen. This is a vile and relentless film that will leave scars on all who watch it and goes places you may not be able to handle. A SERBIAN FILM is available on DVD.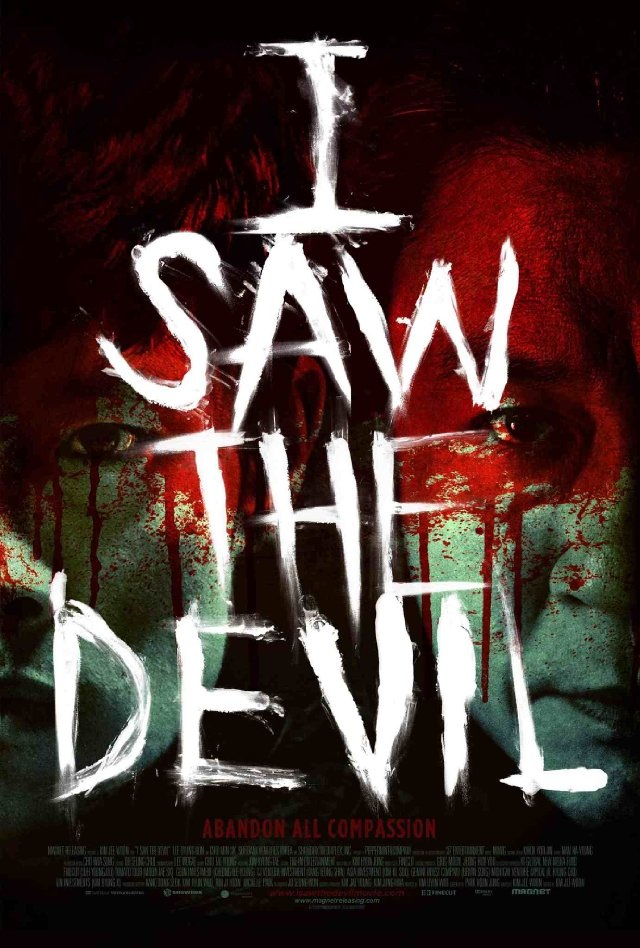 Not since SE7EN has a serial killer film been so gripping. This twisting and turning demonic roller coaster ride out of Korea was one of my favorites from last year. Jee-woon Kim constructs a devious front row seat as a serial killer and an obsessed cop out for revenge square off. As fascinating as it is seeing Byung Hun Lee metamorphosize from dedicated cop to obsessed machine of vengeance after his girlfriend is killed by a serial killer, the real treat is following Min Sik Choi, who turns in one of the best villain performances in cinema in ages as serial killer Kyung Chul. Seeing Choi dazzle as a killer with a god complex and a penchant to handle Lee's abuse throughout the entire film is amazing. The film zigs and zags through Choi's life as he at first loathes his stalker, then revels in the cat and mouse game going on as Choi evades capture . Best moment of the film is debatable because there are so many, but my favorite is when Choi takes refuge in a fellow serial killer's hotel. The layers of villainy are genius here. Though parts of this film are very reminiscent of SE7EN, the film deviates from that film pretty significantly, focusing more on the cat and mouse than a police procedural. Just a fantastic film all around and available on DVD.
My #3 pick for the best horror film of the year isn't really a film at all. I had a chance to catch the National Theater's presentation of DANNY BOYLE'S FRANKENSTEIN and it was the most inspired take on the classic tale I've ever seen. I hope and pray that someday Boyle will adapt this onto the big screen with the same amazing script. Though dedicated to Mary Shelley's classic masterpiece, Boyle (from a magnificent screenplay by Nick Dear) adds so many touches and highlights the subtleties often overlooked by most adaptations. Plus the performances by Benedict Cumberbatch and Johnny Lee Miller (who alternated performances as monster and maker during the play's run) fleshed out the characters so much so that I couldn't see the roles played by anyone else. This is a heartbreaking tale of father and son set to the darkest of gothic horror. Don't know if this will ever be put to DVD, but if it is, snatch it up. We can only hope Boyle will adapt this one ASAP to the silver screen.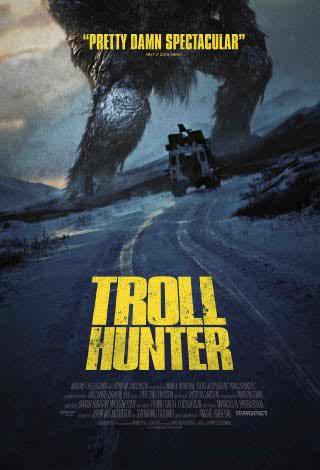 Though the found footage craze seems to have peaked this year, it still remains one of my favorite subgenres of horror. Out of all of the handy cam holding first person POV shot films, TROLLHUNTER is by far the best. Filled with clever humor and action that is widescreen in scope, TROLLHUNTER tells the tale of a camera crew who set out to document poaching in the Norwegian mountains but soon stumble onto something much, much bigger. Turns out one of Norway's greatest kept secrets is that trolls exist and a wizened and weary Trollhunter by the name of Trolljegeren (played completely straight-faced by Otto Jesperson) begrudgingly takes them along with him on his hunts, attempting to shed light on this dirty secret. The CGI here is some of the best I've ever seen. The trolls are both humorous and frightening. Andre Ovredal directs this with an eye for both suspense and bombastic action. There are definitely scenes of absolute troll mayhem that you have never seen on the screen before. This is a smart, pulse-pounding, and biting satire that is not to be missed. TROLLHUNTER is available on DVD!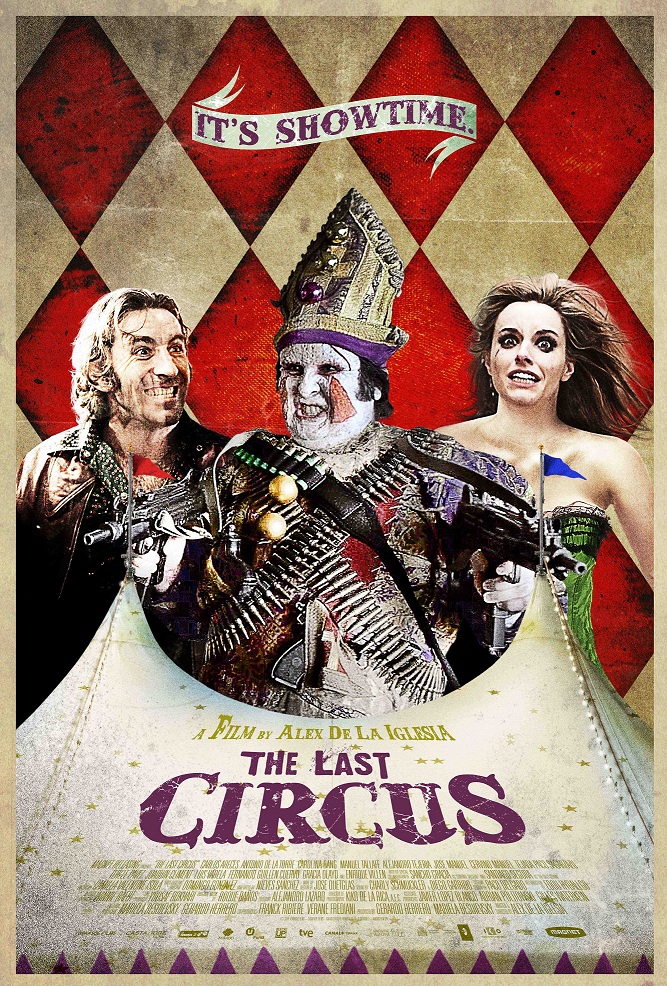 Simply put, THE LAST CIRCUS is the most insane and gorgeous film I've seen all year. Álex de la Iglesia offers up an epic tale that spans one man's unbelievably twisted lifetime as the son of a circus clown. Carlos Areces gives one of the most outstanding performances I've seen all year in a horror or any film (he also plays the nosy neighbor in Nacho Vigalondo's EXTRATERRESTRIAL). His metamorphosis from doughy milksop sad clown to beast of vengeance is thrilling and heart wrenching all at once. Iglesia makes this film uncategorizable injecting gallows humor, gore, aspects of the superhero genre, 70's period piece drama, and romance all set under the gaudy and nightmarish cover of the big top. If you have a fear of clowns, you should probably steer clear of this one because it contains some of the scariest clowns you'll ever see. If you're not afraid of clowns, I guarantee after experiencing this absolutely stunning epic descent into madness tale you will be. Iglesia delivers one of the most fascinating films of the year that spans ages, genres, and definitions. THE LAST CIRCUS is available on DVD!
---
Honorable Mentions!
Though they didn't crack my Top 13, here are 12 other treats you should seek out that are a cut above the rest of all of the films I reviewed this year.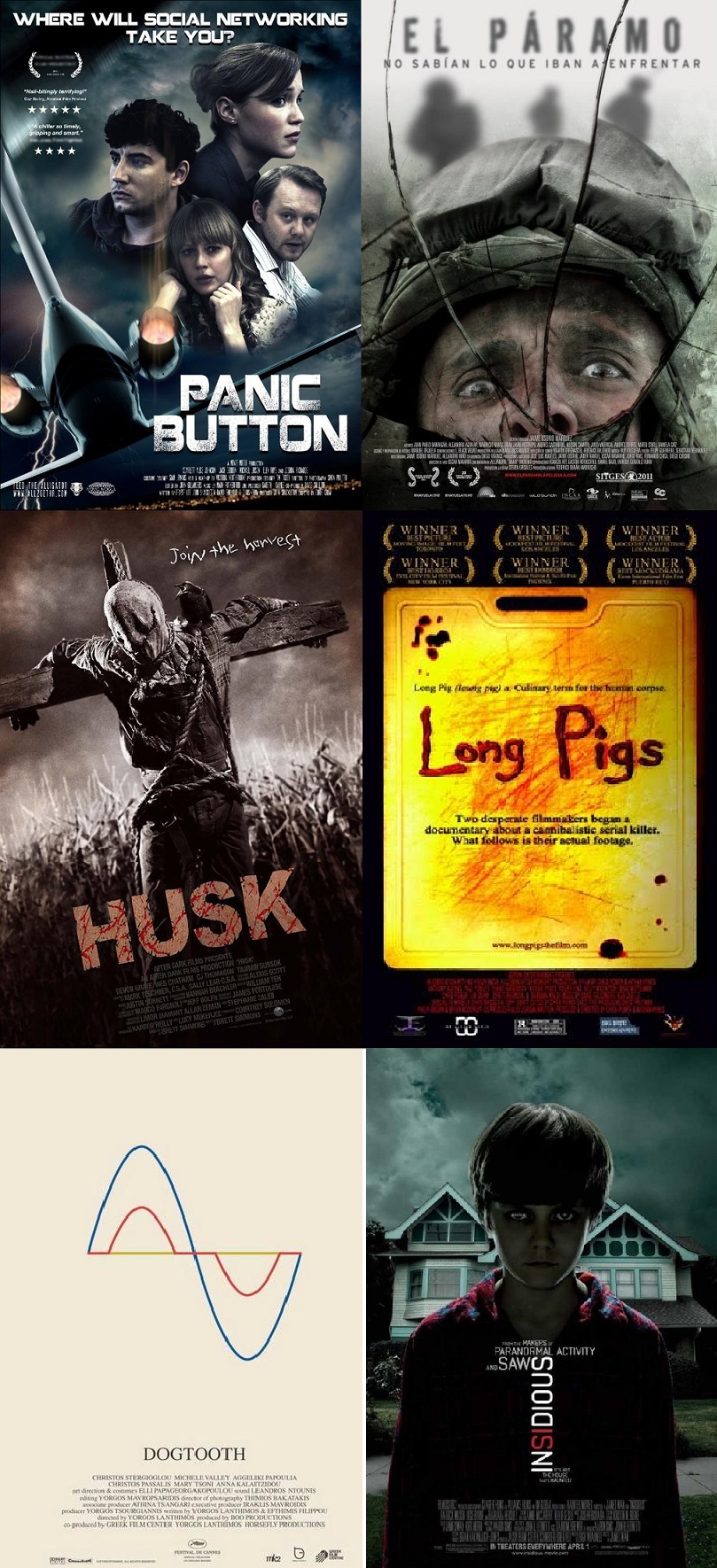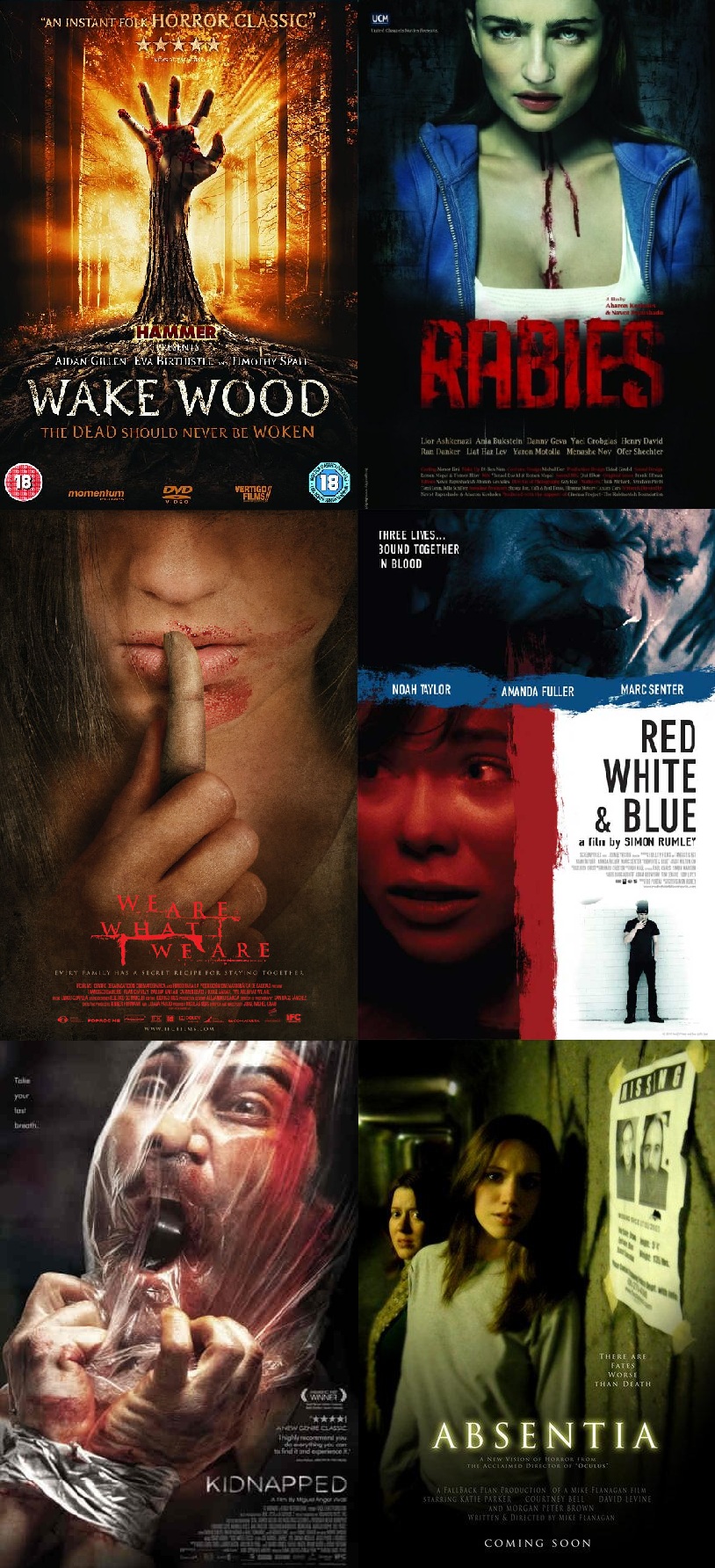 LONG PIGS
DOGTOOTH
INSIDIOUS
RABIES
WE ARE WHAT WE ARE
THE SQUAD
ABSENTIA
KIDNAPPED
RED, WHITE & BLUE
WAKE WOOD
HUSK
PANIC BUTTON
It's been a hell of a year with a lot of great horrors! Looking forward for another great year to share the horrors with all of you! Until next time…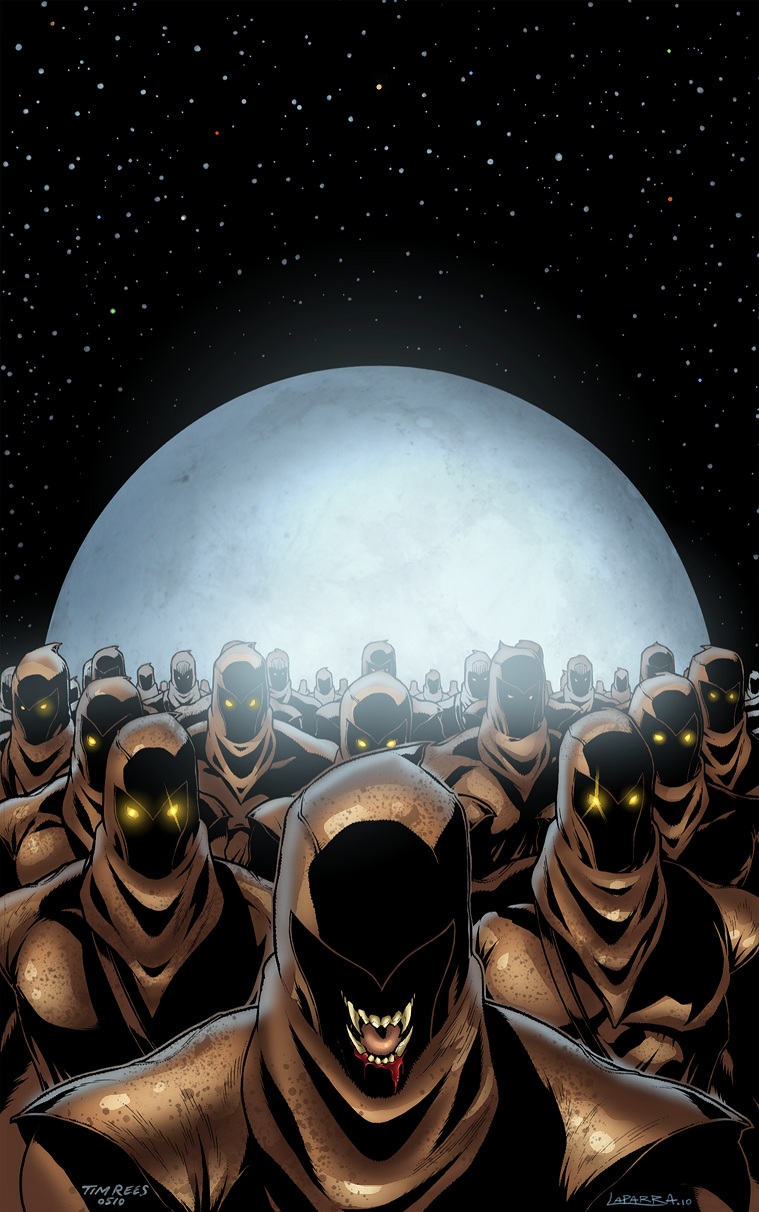 Ambush Bug is Mark L. Miller, original @$$Hole / wordslinger / reviewer / co-editor of AICN Comics for over nine years. Mark is also a regular writer for FAMOUS MONSTERS OF FILMLAND and will be releasing FAMOUS MONSTERS first ever comic book miniseries LUNA in October (co-written by Martin Fisher with art by Tim Rees) You can pre-order it here! Support a Bug by checking out his comics (click on the covers to purchase)!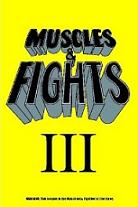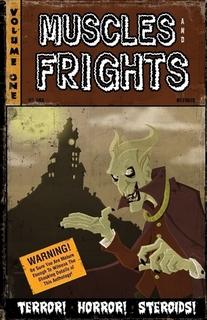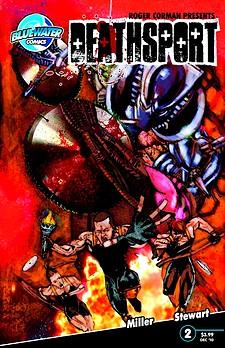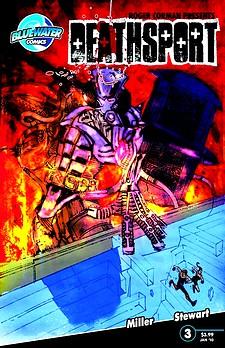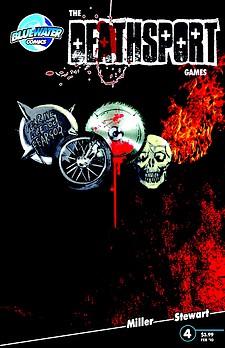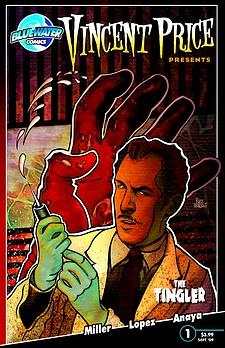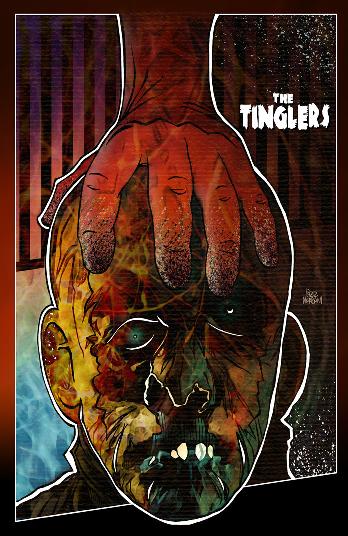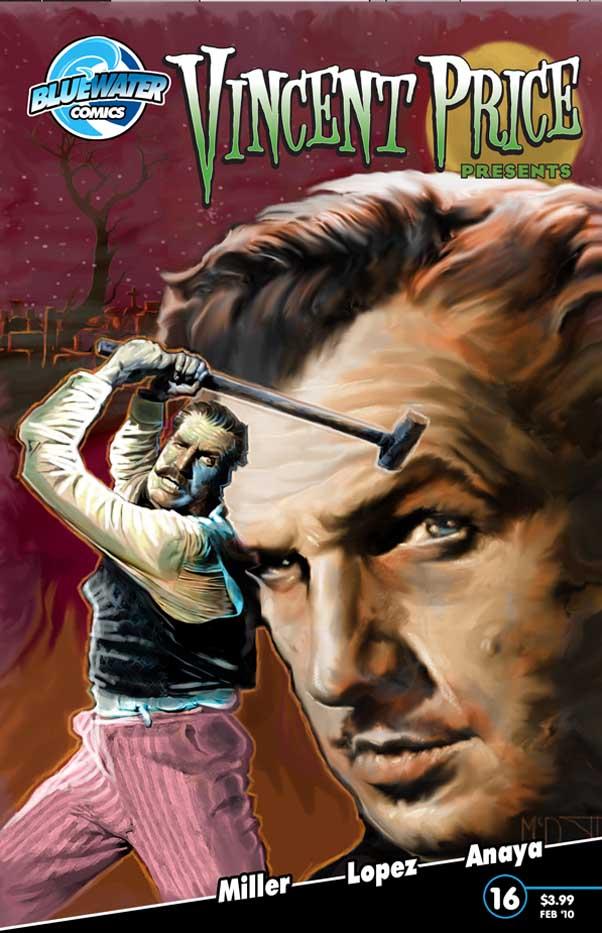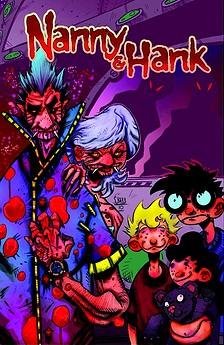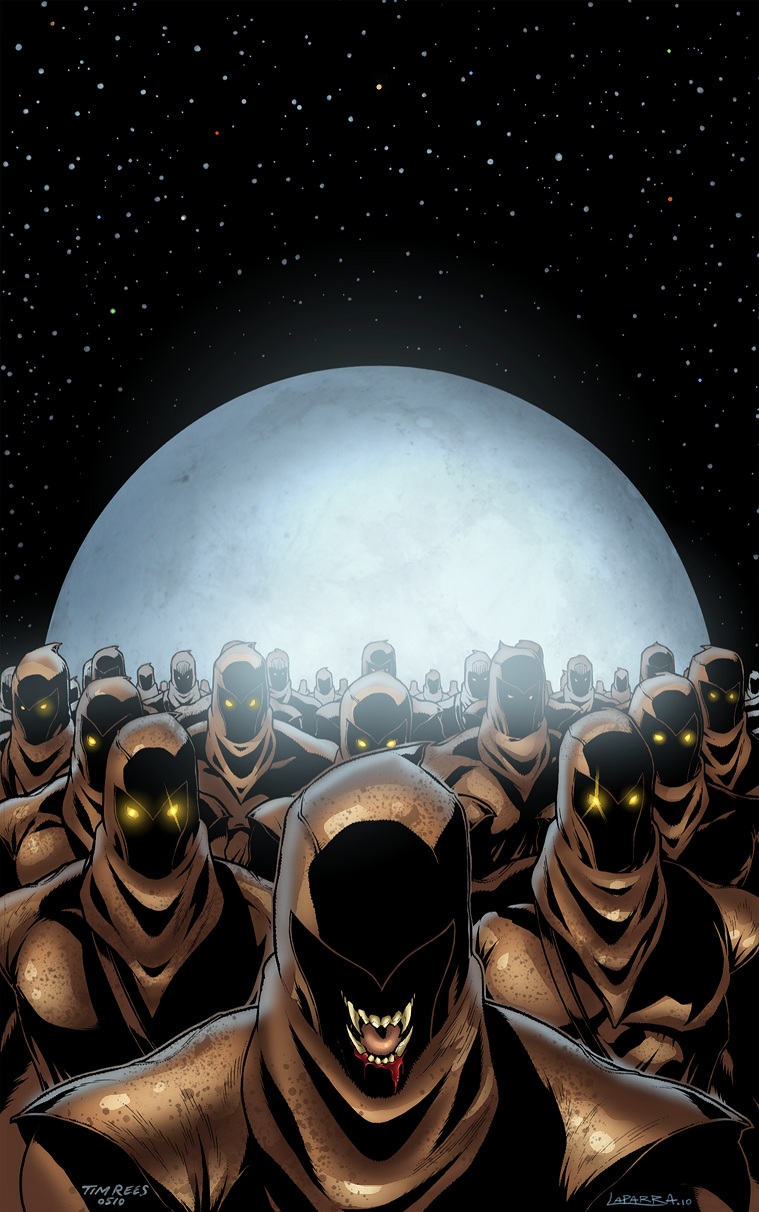 NANNY & HANK's Facebook Page
THE DEATHSPORT GAMES' Facebook Page
FAMOUS MONSTERS PRESENTS LUNA: ORDER OF THE WEREWOLF's Facebook Page
---
Check out FAMOUS MONSTERS' website here!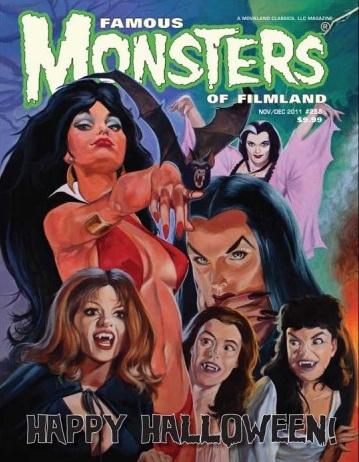 ---
Looking for obscure, foreign, or hard to find DVDs & BluRays?
Check out AH Digital: the source for international cinema!

---
Find more AICN HORROR including an archive of previous columns
on AICN HORROR's Facebook page!