Nordling here.
So I'm checking my inbox, when I get this email from a website I've never heard before, called Infamous Kidd.Com. So I can't vouch for the authenticity of this scoop, but the site claims to know what the new Gareth Edwards' Godzilla will look like in the reboot. Their sources say that not only will it be a MAN IN SUIT, but that they are working off the artwork of Hector Arce on the look of Big Green. I'm a bit skeptical that this will actually be MAN IN SUIT considering Edwards' background from MONSTERS, but anything's possible and I'm sure that Legendary Pictures would like to appease the fans after Roland Emmerich's debacle.
Now, this isn't the final artwork. It could look radically different on screen. But according to Infamous Kidd, this is the sculpture that Legendary is basing it on. Grains of salt, people...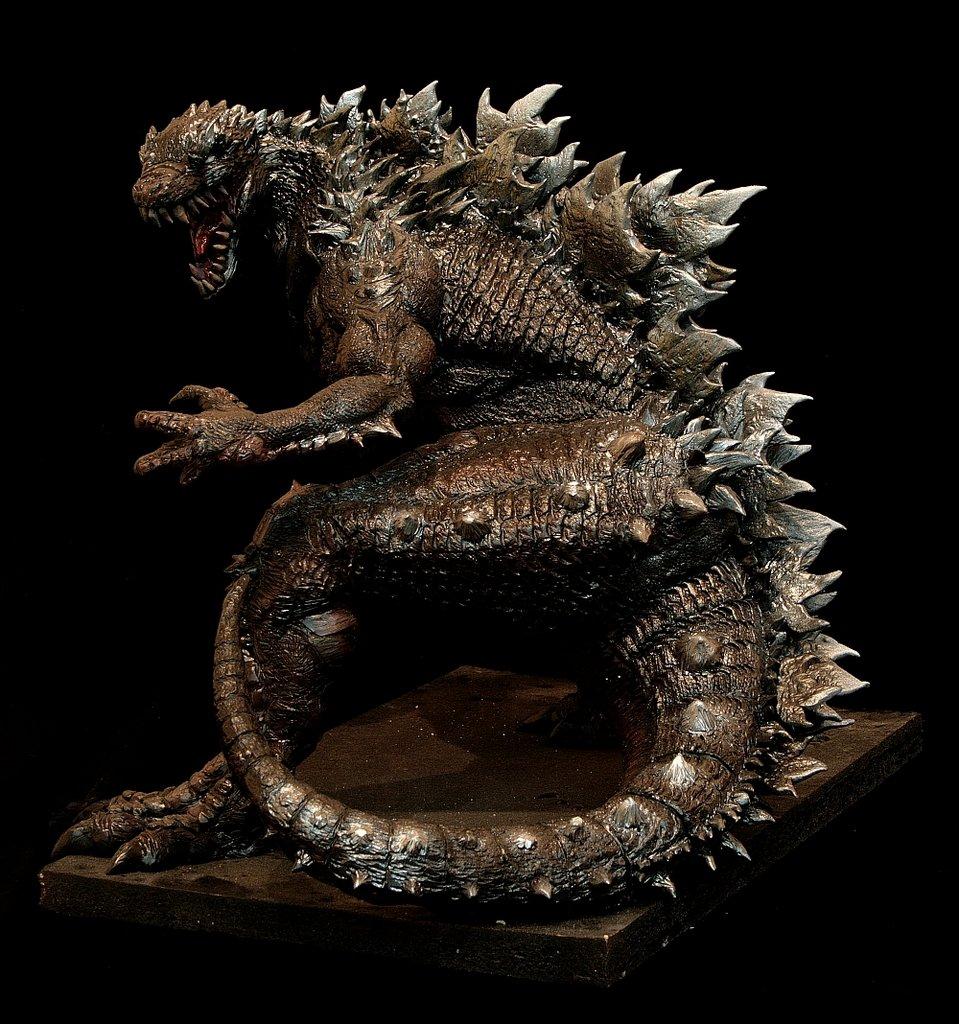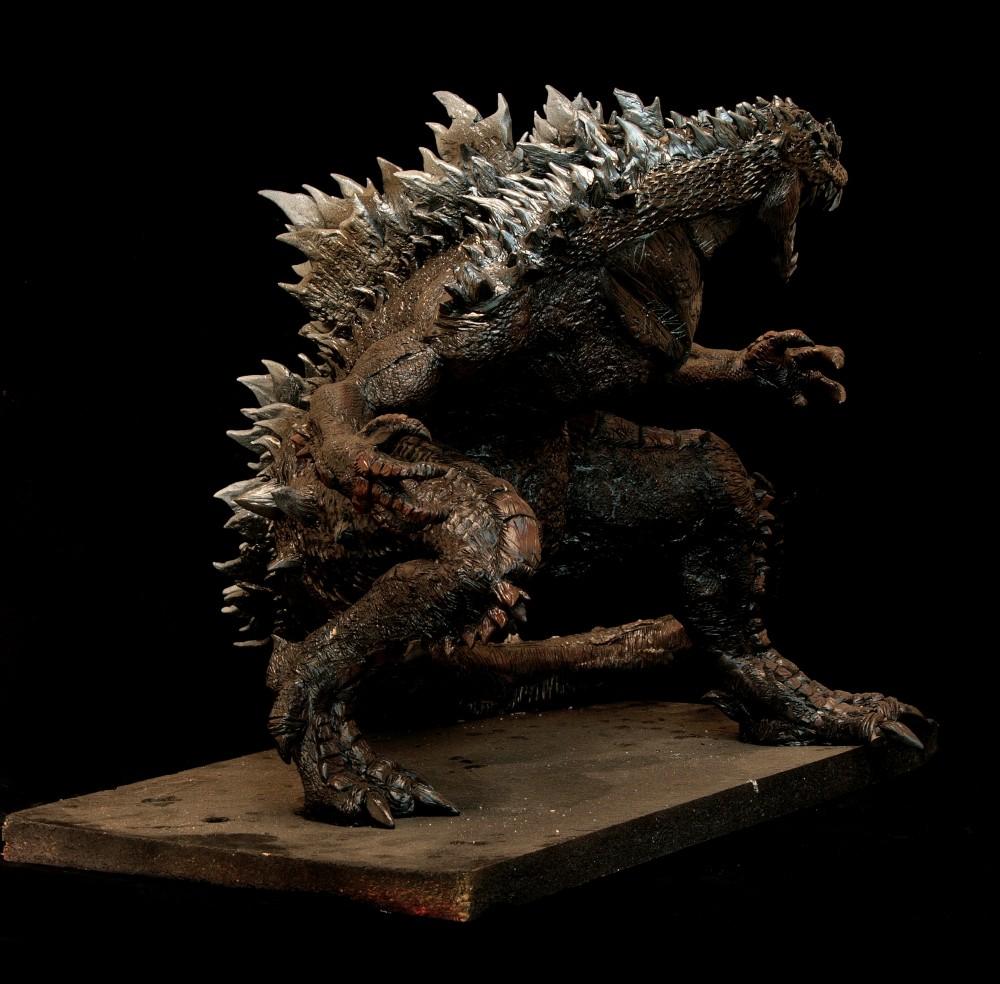 Gotta say, I like it a lot. I love the back scales and ridges. Looks fierce. And again, this could all be BS, these pictures could have been floating around for years. I have no idea. I just thought it looked interesting, and if these guys are right, they landed a hell of a scoop.
Nordling, out.