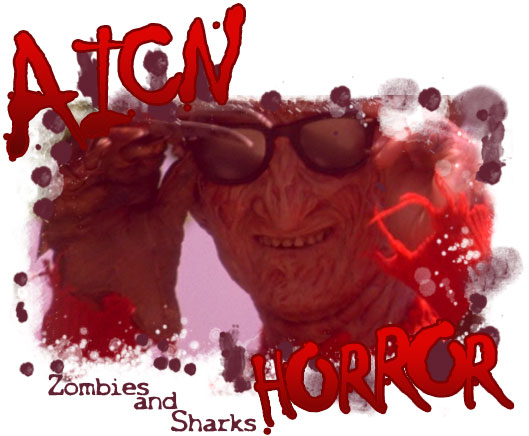 Logo by Kristian Horn
What the $% is ZOMBIES & SHARKS?
---
Greetings, all. Ambush Bug here with another AICN HORROR: ZOMBIES & SHARKS column. This week we look at another handful of new and almost new horrors. But first, check out these news snippets you might be interested in…
---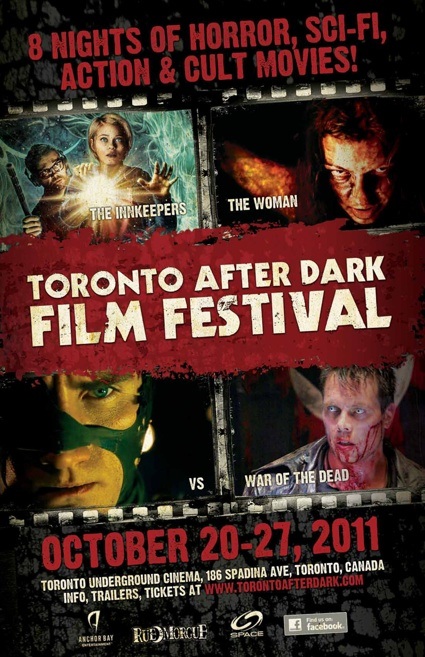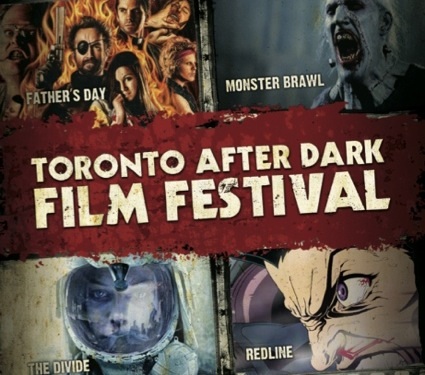 First up,
I posted this yesterday
, but wanted to remind folks to check out the
2011 Toronto After Dark Film Festival
lineup that was just announced. TADFF's got a ton of cool films on tap this year and I plan on covering the bulk of them right here on AICN HORROR. Be sure to tune in for reviews and
check out the lineup and how to get tickets to this awesome festival here
!
Here's the trailer for the festival below!
---
Last week we showed you the poster for the new film CASSADAGA. This week we premiere a trailer for the film! This one looks to be something that should be on everyone's radar! Enjoy!
---
Next we have the teaser trailer for a film called SCREAM QUEEN CAMPFIRE starring such hollerin' honeys as Sierra Holmes ("Piranha 3dd", VH1's "Scream Queens" season 2) Diane Sokolowich, Jessica Hutson ("Lake City"), Cayley Waldo, and Terry Jernigan ("8th Plague", "An Ordinary Killer").
Find out more about this film here
and check out the trailer below.
---
I love Halloween. So many horror festivals, so little time. If short horror films are what you like, check out The Everybody Dies Horror Film Festival which will be screening indie horror and horror shorts at the Brea Plaza Cinema on Friday, October 21 and Saturday, October 22 in Orange County, CA. Find out more about this
festival, the lineup, and how to get tickets here!
---
Finally, here's an exclusive clip from the upcoming short film COUGARS, which I'll be reviewing very soon.
And now, on with the reviews!
Today on AICN HORROR
(Click title to go directly to the feature)
PANIC BUTTON (2011)
FILTH TO ASHES FLESH TO DUST (2009)
ONE HUNDRED YEARS OF EVIL (2010)
DREAM HOME (2010)
And finally…Pathology's Media Consumption!
---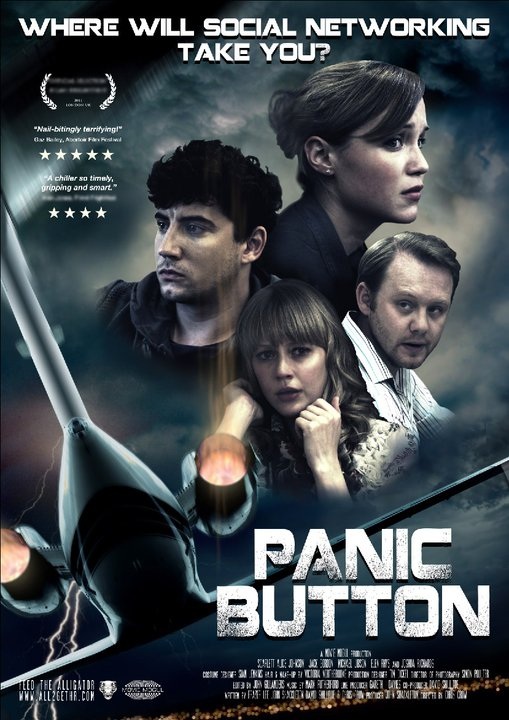 PANIC BUTTON (2011)
Directed by Chris Crow
Written by Chris Crow, Frazer Lee, John Shackleton, David Shillitoe
Starring Scarlett Alice Johnson, Jack Gordon, Michael Jibson, Elen Rhys, Joshua Richard, Vern Raye
Find out more about this film here and on Facebook here!
Reviewed by Ambush Bug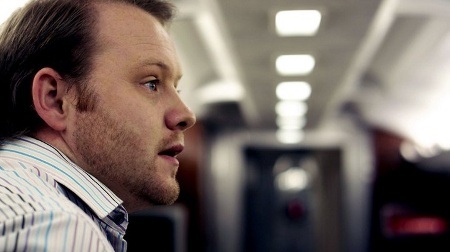 Facebook on a Plane may be the best way to summarize it. Or maybe SAW meets THE SOCIAL NETWORK is more fitting. Either way, this film may use some familiar deadly manipulations from the voice of an unknown assailant, but does so in a highly effective way.
THE PANIC BUTTON centers on four "winners" chosen in a contest to win an all expense paid trip to New York. The sponsor is a social networking site called Alltogether, which functions much like Facebook. The sponsor is a talking animated alligator. At first, everything seems ok with the winners celebrating, popping the champagne and soaking in the luxurious private jet they are flying in. But when the animated alligator starts to ask personal questions to the contestants, things start to get awkward. Soon, each participant is given a task to perform. If they don't do their task, one of their friends listed on the website dies. After this revelation, this quartet of folks who have just gotten to know one another are now trapped in a small space with instructions to kill each other.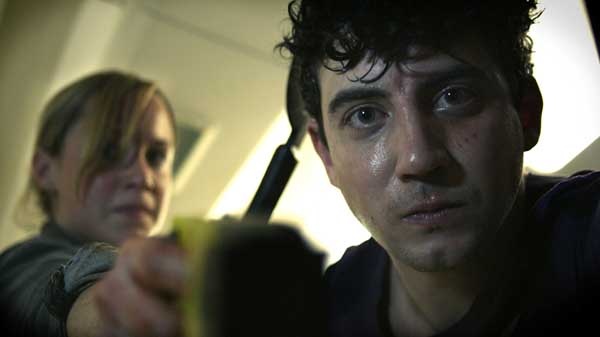 Though this film will probably be immediately dated in about two years given the transmorphic state of social technology, right now this film is as timely as it is terrifying. Director Chris Crow amps up the tension in the claustrophobic space of the airplane. Though the build is slow, the cast is likable and talented enough to make us forget about the promise of terror as we find out more and more sordid information about all of their online activities. Turns out the group was gathered for a reason and as the passengers tear each other apart, the tone of the film gets pitch black, leading to an ending that is about as dark as it gets.
PANIC BUTTON is a high tension thriller with a horrifying invisible killer manipulating our worst fears-—being called out for our online activity. This film will send chills down the spine of anyone who has ever logged, blogged, flamed or tweeted. It's a smart and creative cautionary tale for the modern socially technological addicted age.
---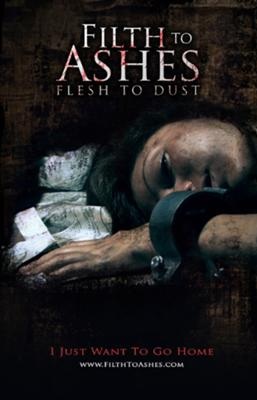 Premiering this week at the Regent Showcase Theatre in LA!
FILTH TO ASHES FLESH TO DUST (2009)
Directed by Paul Morrell
Written by Derrick Bishop
Starring Meredith Laine, Linda Bella and Allison Ochmanek
Find out more about this film here and on Facebook here!
Reviewed by Ambush Bug
This is an ambitious low budgeter that wants to be a cross between SCREAM and HOSTEL, but the final product doesn't quite match the effort put into it. FILTH TO ASHES FLESH TO DUST starts ominously with a trio of women chained in a dirty room. After a pair escapes, we skip forward a year to a group of ridiculously good-lookings who really serve as nothing but fodder for our killer to perish in no particular order. The young high school kids, who look a bit old for their roles, aren't particularly likable in that they fight with one another constantly. Soon, the kids run into the same killer from the beginning of the movie who we find out to be named Filth to Ashes. Not much is explained about our killer other than the fact that he wants to off our group of Hollywood star-hopefuls, who spend a lot of time delivering stiff and overly written lines.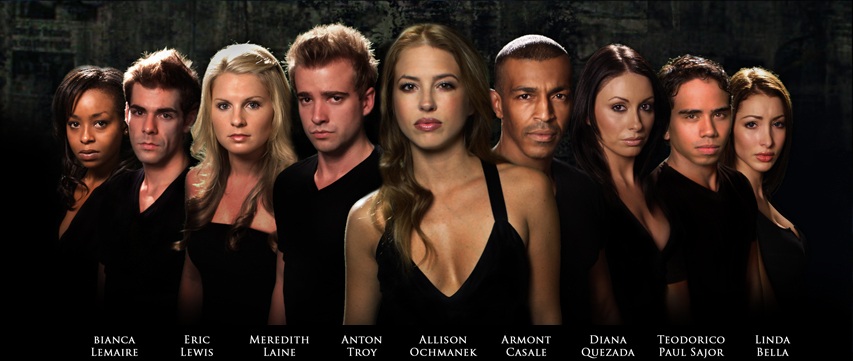 The folks behind this film are trying really hard and it shows. The production values of the movie are pretty good. The kills are creative and inspired given the obvious lower budget, and they tried to add depth to both the characters and the killer. Problem is, the killer in FILTH TO ASHES FLESH TO DUST is not that distinguishable from your typical skinhead in army gear and a wife beater and the cast is pretty unlikable in that a) they are all too good looking and b) they shart out lines with little or no emotion.
I think the makers of this film have potential. With a better cast, I think this film could have been much more effective. The inspired kills and decent camera work prove the filmmakers have talent. I hope the next time the makers of FILTH TO ASKED FLESH TO DUST make a horror film they try to cast for talent and not looks. The pretty faces kill a lot of potential this film had going for it.
---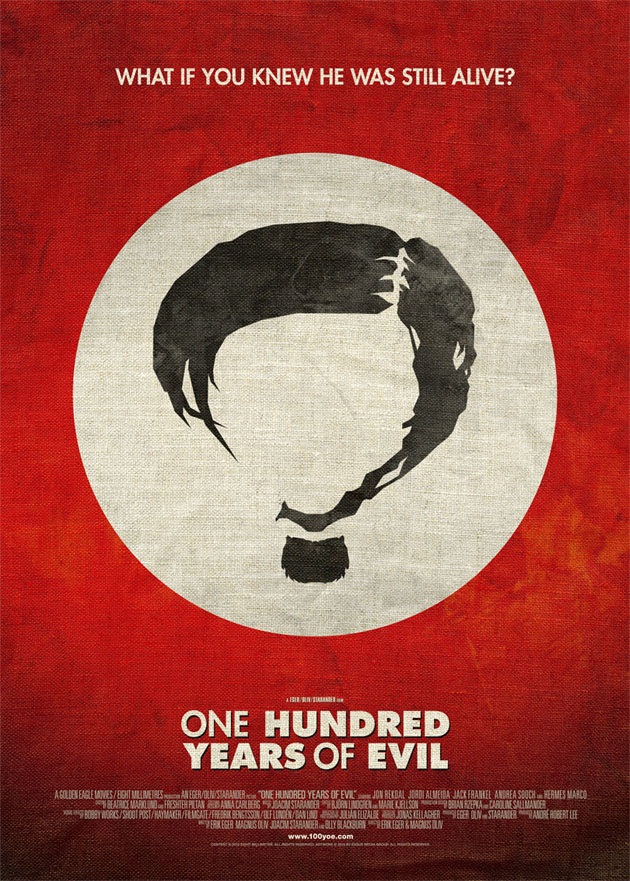 ONE HUNDRED YEARS OF EVIL (2010)
Directed by Erik Eger & Magnus Oliv
Written by Oliver Blackburn, Joacim Starander, Magnus Oliv,& Joacim Starander
Starring Jon Rekdal, Jordi Almeida, Jack Frankel, Andrea Sooch, Hermes Marco
Find out more about this film here!
Reviewed by Ambush Bug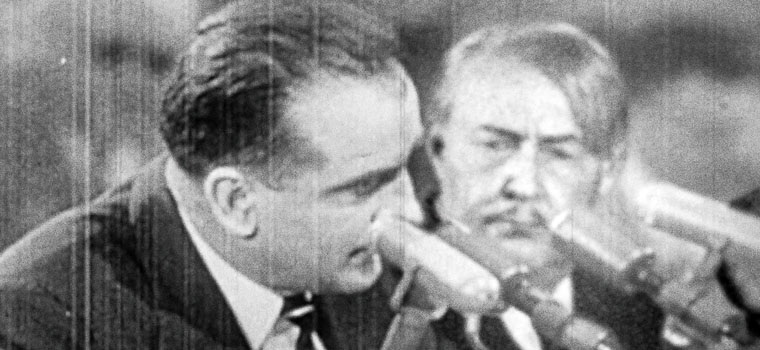 What if Hitler didn't kill himself? What if, like some of the other Nazi scientists who were brought back to America after the war, he was secretly smuggled stateside? These are the questions ONE HUNDRED YEARS OF EVIL asks using documentarian and lie analyst Skule Antonsen (Jon Rekdal) as its investigator. This is one of my absolute favorite types of films, a mockumentary that does its damndest to try to convince you that the film you are watching is real. All films try to do this in one way or another, but wearing the guise of a truth-laden documentary, the mockumentary is the ultimate in filmic deception. ONE HUNDRED YEARS OF EVIL mixes all of the conspiracies of Oliver Stone's JFK with the faux documentarism of Woody Allen's ZELIG and comes out a winner.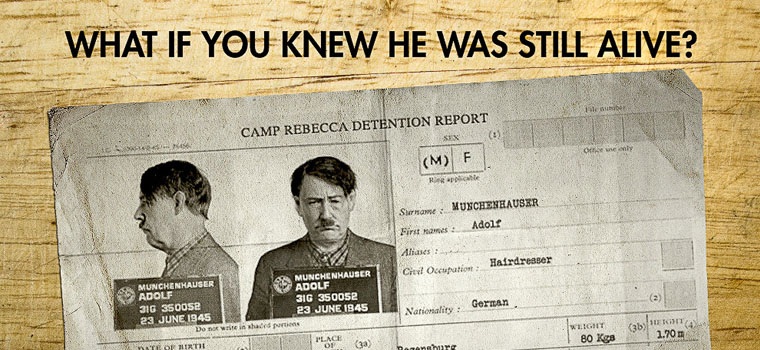 I wouldn't call this a straight up horror film, even though the notion that Hitler lived after the war and fled to the US manipulating world events up until recent years is horrific enough. But for the most part, this is a film about the truth and one man's obsession with it. I don't know if it's his deadpan delivery or his accent, but Skule reminded me of Werner Herzog from another one of my favorite mockumentaries, INCIDENT AT LOCH NESS. In both of those films, the narrator is a driven man out for the truth--maybe even more so in ONE HUNDRED YEARS OF EVIL.
The film follows Skule's obsession to uncover the truth of whether Adolf Munchhousen, a man behind such heinous crimes as a terrorist attack on Mount Rushmore, the McCarthy Red Scare trials, the Cuban Missile Crisis, and more importantly the creation of both the soap opera and fast food is actually Der Fuhrer . Part comedy, part absurdist faux-history lesson, Skule's quest to find the truth is fascinating from beginning to end. Sometimes I was wondering if I was watching an actual documentary, which I think, is the ultimate compliment for directors Erik Eger & Magnus Oliv. If you're looking for a twisted take on alternative history, ONE HUNDRED YEARS OF EVIL is a sure thing.
---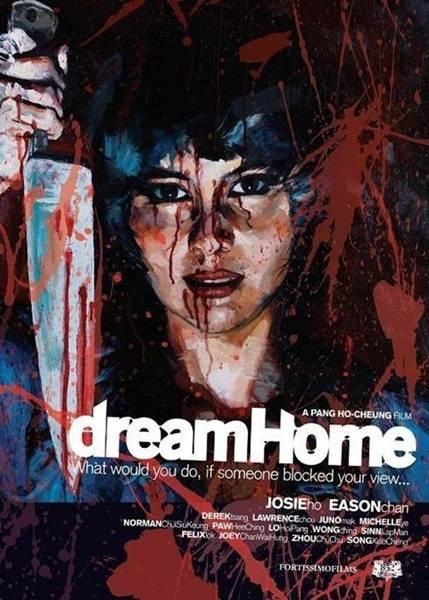 DREAM HOME (2010)
Directed by Ho-Cheung Pang
Written by Ho-Cheung Pang (story/screenplay), Kwok Cheung Tsang & Chi-Man Wan (screenplay)
Starring Josie Ho, Michelle Ye and Eason Chan
Reviewed by
Ambush Bug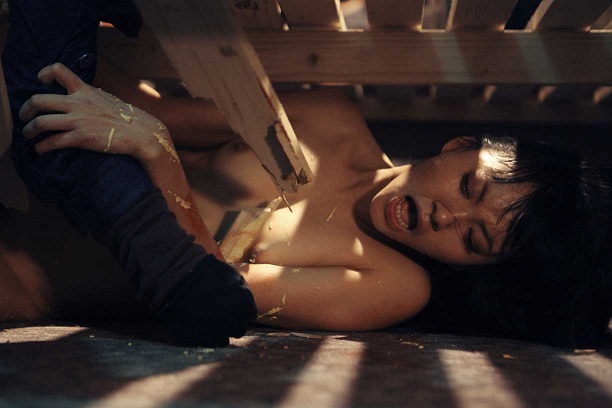 Oh I'm sorry. Did you click on this hoping to find a review of Daniel Craig and Rachel Weis' new thriller? That's DREAM HOUSE and since they told the entire goddamn story in the trailer, I chose not to see that film and check out something I hadn't seen. DREAM HOME is the Hong Kong slasher film released last year which centers on an opportunistic girl who will resort to murder to get ideal real estate. Though I found the lead actress' voice to be a bit shrill, DREAM HOME is a gore fest and slasher film lover's delight. It's also a film as timely as ever, focusing on the desperation one has regarding real estate and the desire and often disappointment associated with seeking to fulfill one's dreams.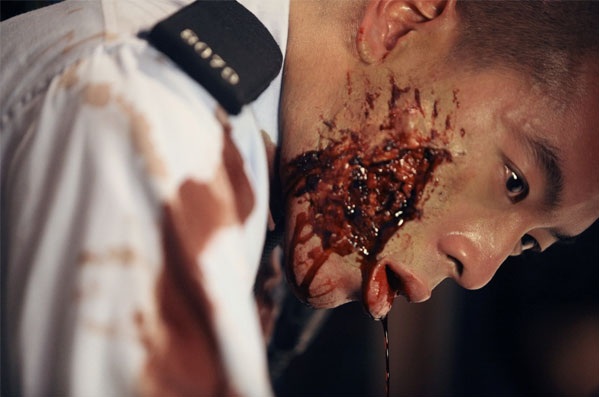 Cheng Lai-sheung (Josie Ho) will do anything to live in a nice place. She wants a spacious place overlooking the harbor, but with property costs soaring through the roof and the dollar not worth as much as it used to be, what's a telemarketer to do? The film tries to answer this question by casting Cheng as a quiet yet determined young woman, yet also showing that she's somewhat frayed around the edges. With a graphic murder in the first few seconds of this film, immediately you are made aware that this is going to be a bloody one. But after the bombastic opening, the film slows to show how this woman gets to be so desperate.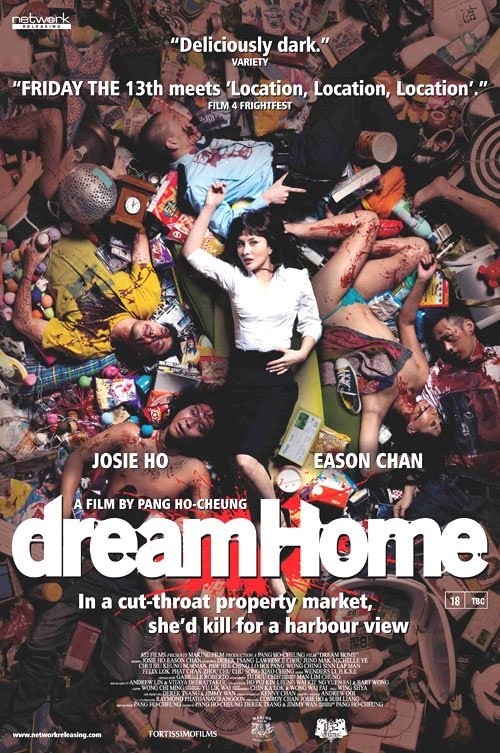 The selling point of this film is the gore. If you're the type of ghoul that is entertained by over the top gore, DREAM HOME has it in spades, and the kills are quite unconventional as well. Ho-Cheung Pang uses a charismatic lens to make all of the shots seem exciting. The deaths are creative, using non-conventional weaponry (my favorite being the two by four to the mouth scene, which comes back to haunt our killer later in the film). Yes, the kills are over the top and sometimes absurd, but given the realistic horror of the current financial crisis the world is in, some uber-gore is exactly what we need otherwise this would-be a downer of a film.
So though DREAM HOUSE intrigued me with its all star cast and seemingly creepy story, I developed a loathing toward the film because it seemed almost everything about the film was revealed in the trailer. Instead, with DREAM HOME, at least I didn't know everything there was to know going in. I'd much rather support that film than one whose ad men think everything needs to be explained to me in the trailer.
DREAM HOME deals with timely issues in a gory, fun way.
---
And finally…here's a video shot at my very own comic book store, Alley Cat Comics in Chicago, from Pathology. Bang your head and bite some flesh to "Media Consumption!"
See ya, next week, folks!

Ambush Bug is Mark L. Miller, original @$$Hole /wordslinger/reviewer/co-editor of AICN Comics for over nine years. Mark is also a regular writer for FAMOUS MONSTERS OF FILMLAND and will be releasing FAMOUS MONSTERS first ever comic book miniseries LUNA in October (co-written by Martin Fisher with art by Tim Rees) order number AUG111067! Support a Bug by checking out his comics (click on the covers to purchase)!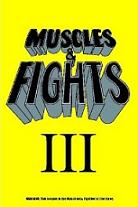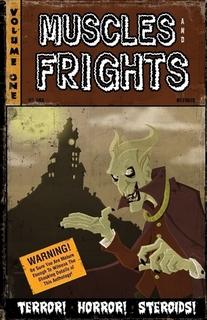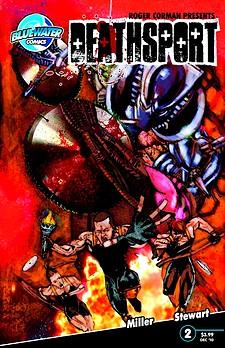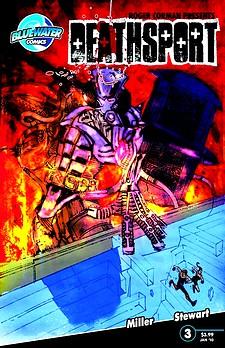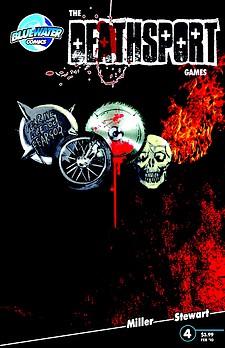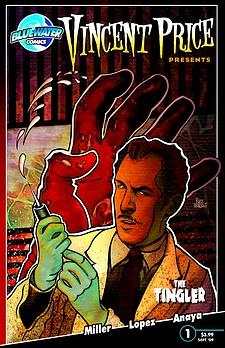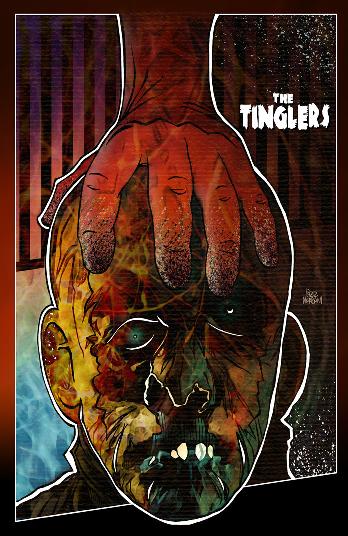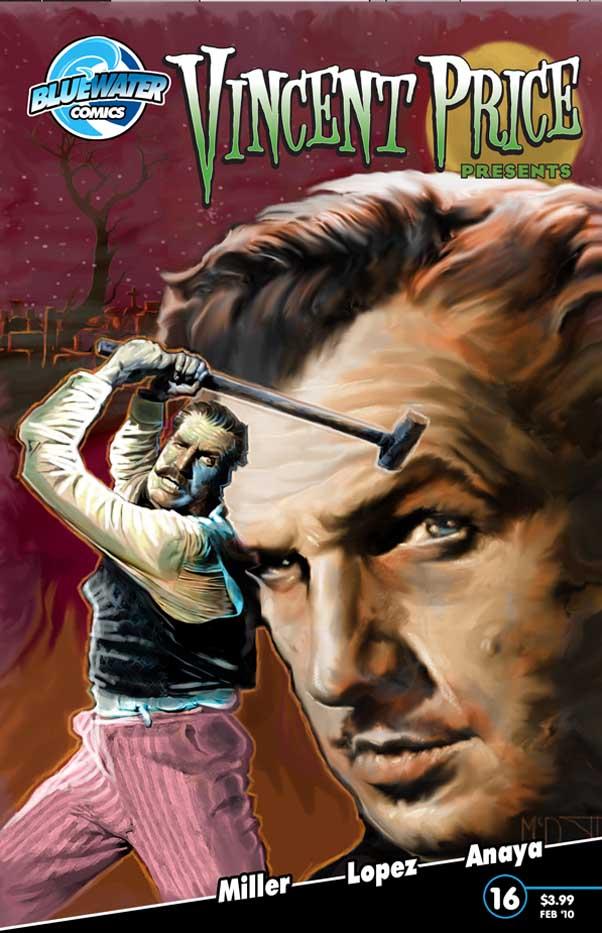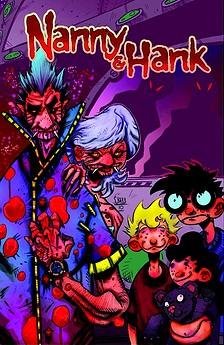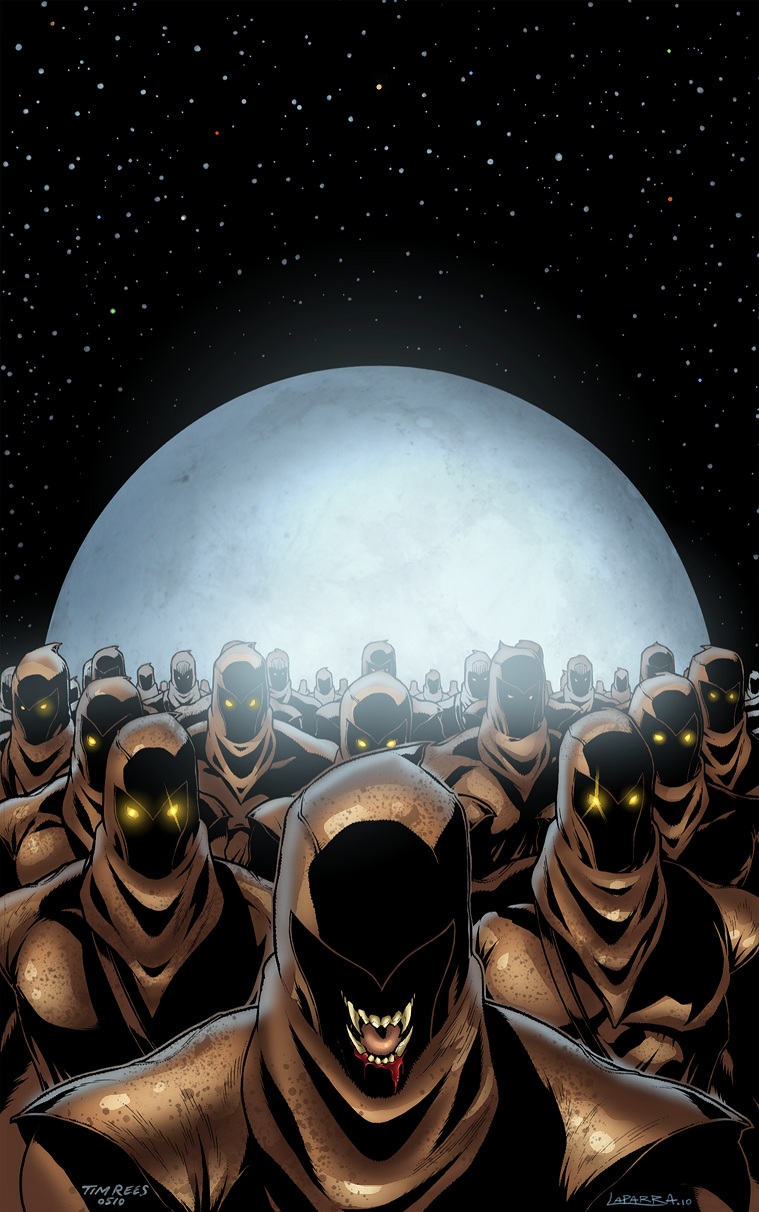 Check out NANNY & HANK's Facebook Page
Check out THE DEATHSPORT GAMES' Facebook Page
---
Check out FAMOUS MONSTERS' website here!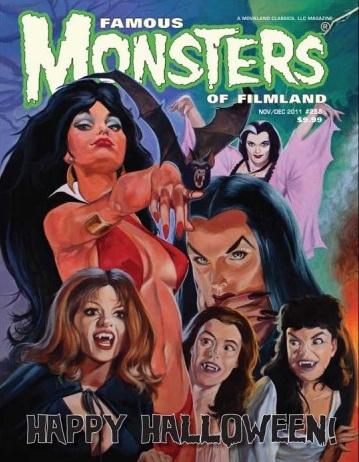 ---
Looking for obscure, foreign, or hard to find DVDs & BluRays? Check out
AH Digital: the source for international cinema!
---
Find more AICN HORROR including an archive of previous columns on AICN HORROR's Facebook page!