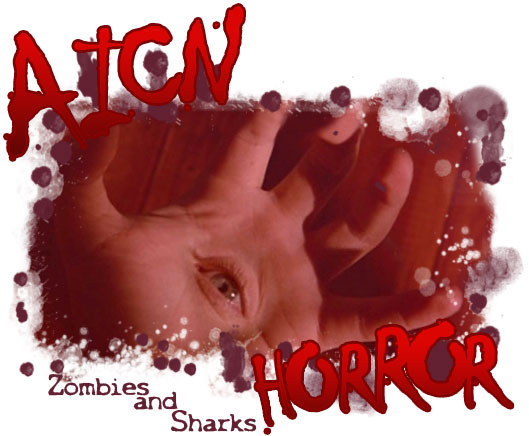 Logo by Kristian Horn
What the &#$% is ZOMBIES & SHARKS?
---
Greetings, all. Ambush Bug here with another AICN HORROR: ZOMBIES & SHARKS column. So I'm not at Fantastic Fest with the rest of the AICN crew, but I have been able to see a few of the more horrific films playing there. Here's part two of my two part coverage of some of the more frightening gems in need of seeking out at this year's fest. Check out the first batch of films from Fantastic Fest here. And be sure to come back on Friday for our regular column!
Today on AICN HORROR
(Click title to go directly to the feature)
TWO EYES STARING (2010)
PENUMBRA (2011)
A LONELY PLACE TO DIE (2011)
RABIES (2010)
---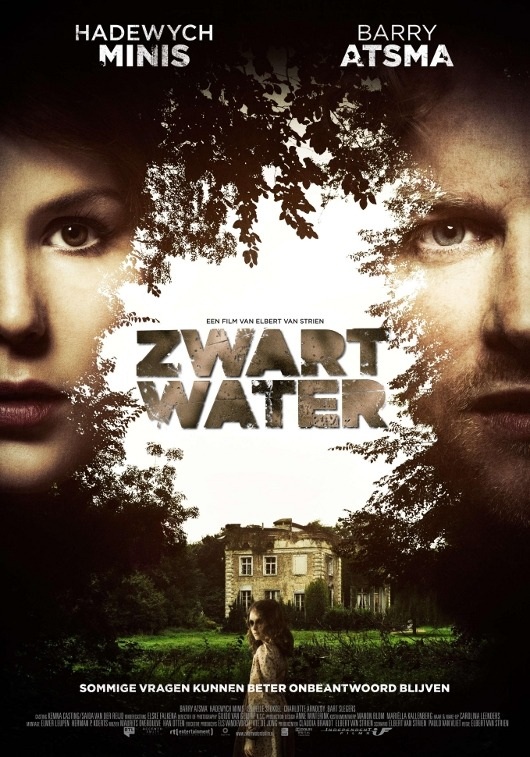 TWO EYES STARING (2010)
AKA ZWART WATER
Directed by Elbert van Strien
Written by Elbert van Strien and Paulo van Vliet
Starring Barry Atsma, Hadewych Minis, Isabelle Stokkel
Find out more about this film here!
Reviewed by Ambush Bug
Fans of THE OTHERS and THE ORPHANGE will want to be sure to seek out TWO EYES STARING, a new film from Belgium which specializes in subversive horrors and slow chills. Add a creepy black-eyed girl popping up in the background and out of the darkness any old time and you've got this reviewer scared. Filmmaker Elbert van Strien is conservative with the frights at first, but when they do occur in this terrifying little thrill-ride the payoff is satisfying.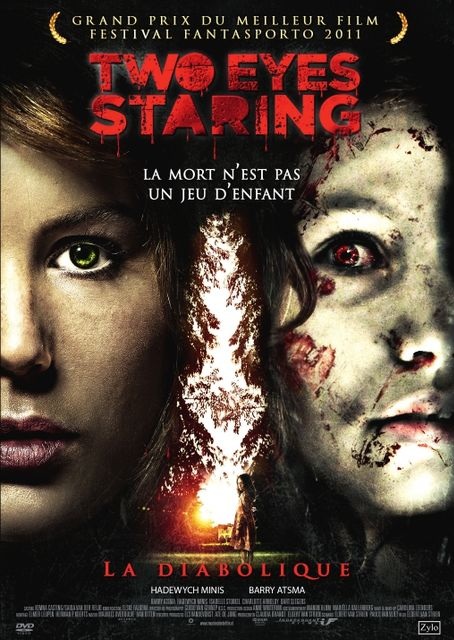 Little Lisa (Isabelle Stokkel) doesn't want to move into her grandmother's home, but her mother, Kristine (Hadewych Minis) and father Paul (Barry Atsma) demand it. Though Kristine's relationship with her mother was strained, the family move in and immediately Lisa finds the place unnerving. First there are just noises in the basement and whispers under the bed, but soon, Lisa befriends Karen, a ghostly girl who doesn't seem to have Lisa's best interests in mind. What plays out might be considered a mix of a ghost story and a psychological horror yarn, with the film utilizing the best aspects of both types of films. The chills are genuine and the climax of the film both shocked and surprised me.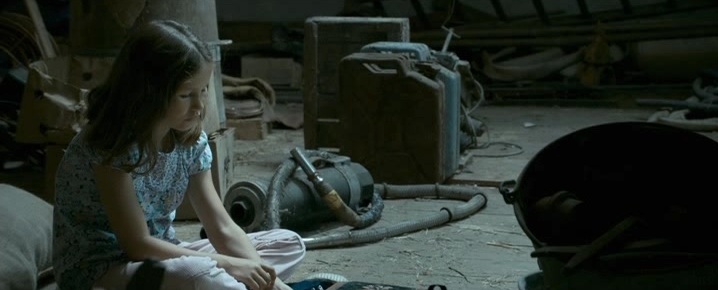 TWO EYES STARING is a bold film, taking risks with the cast in a story with unexpected twists and one where no character is truly safe. There are moments of predictability (you know when they introduce a pet rabbit into the mix, it ain't going to survive long—rabbits just don't live long in films), but there are enough original thrills and well paced scenes of sheer terror to make TWO EYES STARING a must for those who love to be scared by things that go bump (or whatever the Dutch translation of bump is) in the night.
---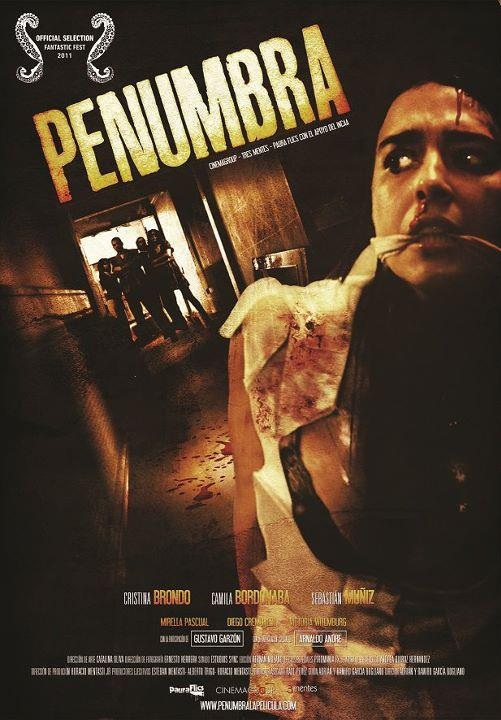 PENUMBRA (2011)
AKA GLOOM
Directed by Adrián García Bogliano & Ramiro García Bogliano
Written by Adrián García Bogliano & Ramiro García Bogliano
Starring Christina Brondo, Camilia Bordonaba, Sabastian Berta Muniz, Maria Nela Sinisterra
Find out more about this film here and on Facebook here!
Reviewed by Ambush Bug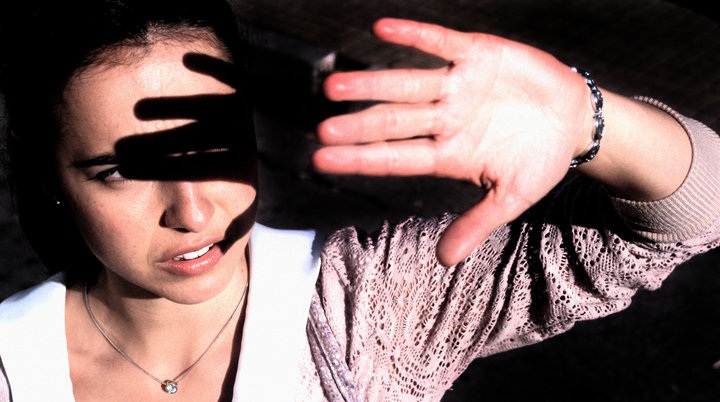 I've seem some slow burners in my time, but PENUMBRA takes the cake. Though the film starts out with an abduction of a beautiful young lady, PENUMBRA, which translates to GLOOM, then goes on for what feels like ages before anything of substance occurs. When Marga (played by a feisty Christina Brondo) shows an apartment to a potential new renter, she is caught up too much in her love life, her business, and her chaotic lifestyle to notice the dangers she is in. Though I've seen (and unfortunately dated) girls that seem to have their cell phones surgically implanted into their ears and texting fingers, this film illustrates how oblivious those types of girls really are to the world around them. A cautionary tale of too much phone time? Yes, that's kind of what this movie is, though the filmmakers make one crucial mistake—making the path that leads us up to this cautionary beat worth taking.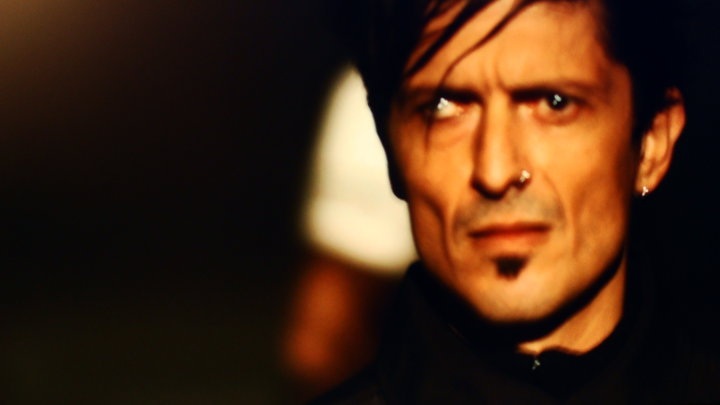 The more I think about PENUMBRA, the more I think it would have been a much better short film. There is a lot of great symbolism at play with an eclipse making the world act insane and how our heroine is oblivious to all of that due to her busy lifestyle, but the endless phone conversations this lead actress tangents onto really tried my patience.
But the ending of this Argentinean thriller is a whopper and plays out almost pitch perfectly. Had there been a little less chitter from our chattery female lead, PENUMBRA would have been a fantastic film. As is, it's a film that made my fast forward finger twitch to get closer to an ending that really does leave an impact.
---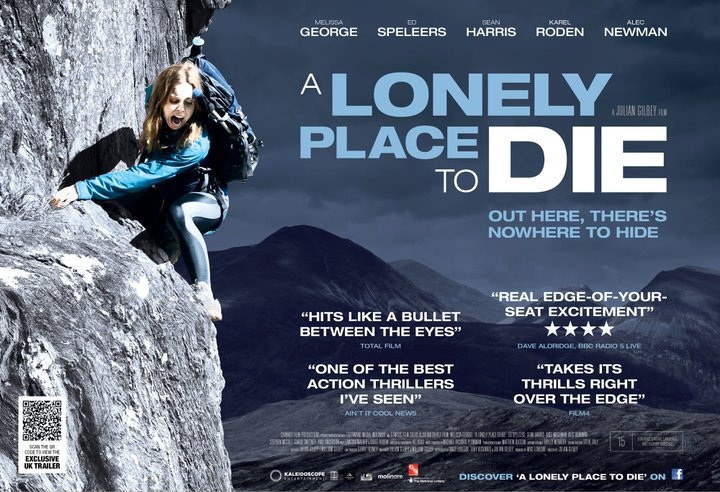 A LONELY PLACE TO DIE (2011)
Directed by Julian Gilbey
Written by Julian Gilbey & Will Gilbey
Starring Melissa George, Ed Speleers, Eamonn Walker
Find out more about this film here and on Facebook here!
Reviewed by Ambush Bug
Though it's been reviewed on this site a few times, I hadn't seen this film until just this week. And damn if this isn't one of the best thriller/action films I've seen in quite some time. Though this film sort of skirts on the edge of typical horror, there are enough vertigo terrors and diabolical bad guys to make A LONELY PLACE TO DIE fit into this column.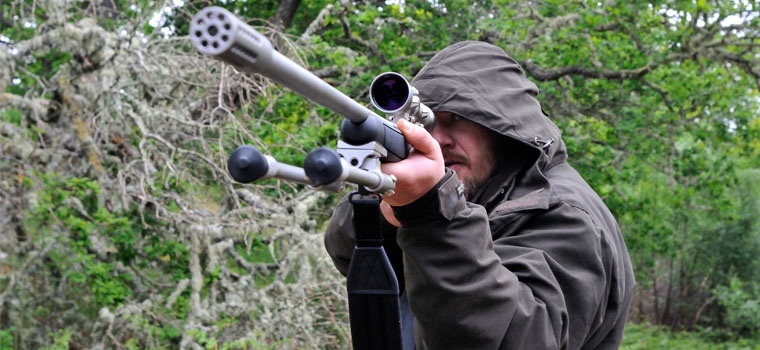 One thing's for sure, Melissa George is a badass. I'd back her against any five of today's action movie stars in a heartbeat. The spunk and grit this woman had in this role was damn impressive. And though I'm sure there was some stuntwork done, it sure seemed like it was her getting the shit beat out of her and returning doubly in kind.
This is also an awesome highlight reel of the sheer kick-ass-ed-ness of Eamonn Walker, who plays a bounty hunter in search of a missing little girl (who is the center of attention of everyone in this film). Walker again displays restrained power with simple facial expressions and a dead serious stare. Karel Roden from HELLBOY does an amazing job as the go-between with the kidnappers, exuding an intensity few actors possess. The rest of the cast is fantastic too; from the frightened mountain climbers to the steely-eyed kidnappers, this is a film with a cast that ups the ante due to their presence.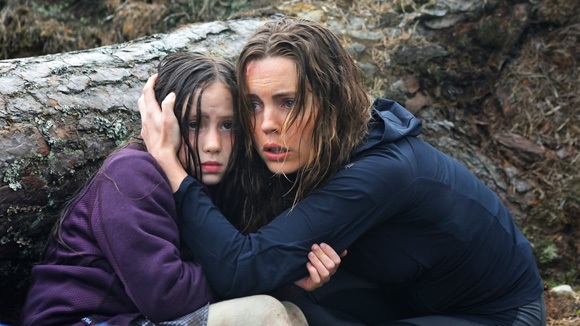 A LONELY PLACE TO DIE is a wilderness terror flick centering on a group of mountaineers (led by Melissa George) who happen upon a little girl buried alive in the middle of the woods of the Scottish Highlands. Turns out she has been kidnapped and the kidnappers do everything in their power to keep her there, including plucking the mountaineers off with high-powered rifles. Add two tough as nails bounty hunters hired to bring in the girl and you have the makings of an old school thriller that relies on the environment to add to the tension in a manner you haven't seen since NO WAY OUT. A LONELY PLACE TO DIE is an absolute masterpiece in wilderness thrills. Highly recommended to those who are sick of CGI and remember when all it took was a harsh environment and a cast of badasses to make a great film.
---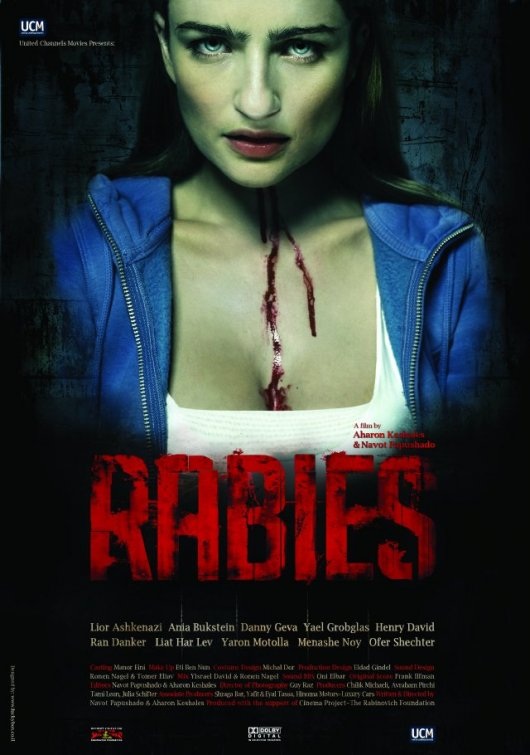 RABIES (2010)
AKA KALEVET
Directed by Aharon Keshales & Navot Papushado
Written by Aharon Keshales & Navot Papushado
Starring Henry David, Liat Harlev, Ania Bukstein, Ran Danker, Danny Geva, Lior Ashkenazi, Menashe Noy, Ofer Shechter, Yael Grobglas, Efrat Boimold
Find out more about this film on Facebook here!
Reviewed by Ambush Bug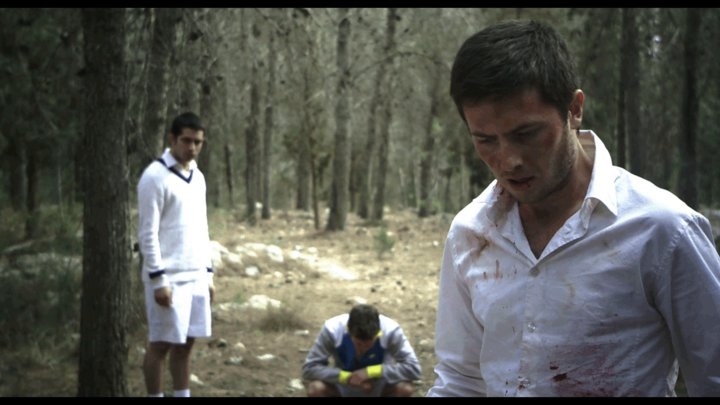 I absolutely loved this film from Israel. Every second was either shocking or hilarious or absurd and sometimes all three at once. I flip through tons of films throughout the week, but having seen RABIES last week, it's one that will stick with me for a while. RABIES is the complex tale of a handful of people set in the middle of the woods. A brother and sister, a quartet of travelers, a pair of cops, a killer in the woods, a park ranger, and a dog all have their own stories going on in this amazing tale of wilderness horror. How writers/directors Aharon Keshales & Navot Papushado weave these stories together is the stuff of genius reminding me of the complex plotting one might find in a Tarantino or Soderbergh flick with the gore and "that's just wrong"-ness of an Eli Roth film.
This Israeli story starts out in the middle of the action as a young girl is trapped in a metal pit pleading with someone to help her get out. We soon find that they are brother and sister. The story unfolds naturally as characters bump into one another while wandering in the endless woods. Some are there to kill. Some are there to help. Some are not sure why they are there. Though with a title like RABIES, thoughts of a zombie film come to mind, and I was bracing myself for that type of flick. Early on you realize this is a story of how rabid and mindless people can be in the face of danger and while the players bounce into one another like a Scooby Doo chase scene with dire consequences, in RABIES everything unfolds making some kind of sense, despite the actions of the cast.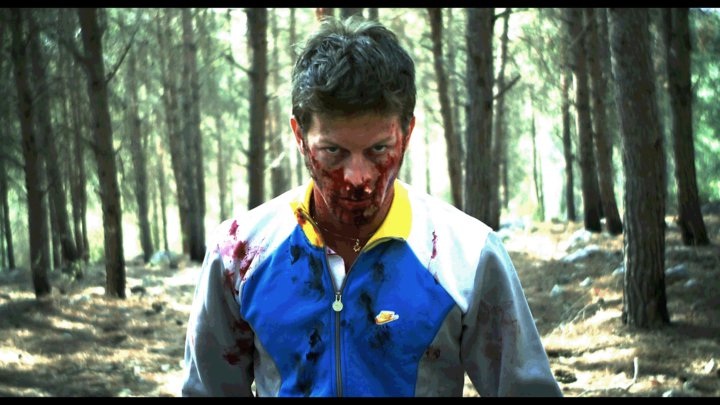 The plot twists are abundant. The script is punchy and never forgets to be fun, until things get deadly, and even then it's kind of got an undeniable gallows humor going on. The violence is both over the top, but grounded in reality, shunning the typical slasher motifs for more visceral sequences of terror (there's a scene with a broken jaw that is absolutely grueling to watch). RABIES is an absolutely fantastic film showing that once again, some of the best horror comes from outside of American borders. It's a film that not only horror lovers can enjoy, but lovers of well made cinema can like as well. Though the content is pretty diabolical for your typical movie-goer, one can't help but marvel at the way this film was constructed and the talent behind the actors who play it all out. Don't miss RABIES.
Ambush Bug is Mark L. Miller, original @$$Hole / wordslinger / reviewer / co-editor of AICN Comics for over nine years. Mark is also a regular writer for FAMOUS MONSTERS OF FILMLAND and will be releasing FAMOUS MONSTERS first ever comic book miniseries LUNA in October Order#AUG111067 (co-written by Martin Fisher with art by Tim Rees)! Support a Bug by checking out his comics (click on the covers to purchase)!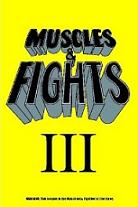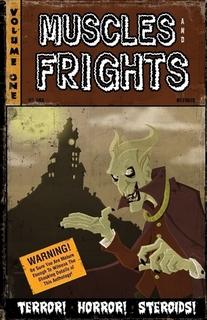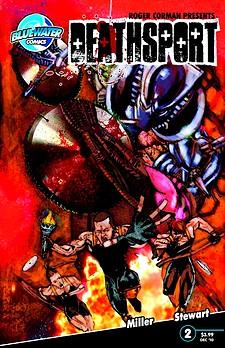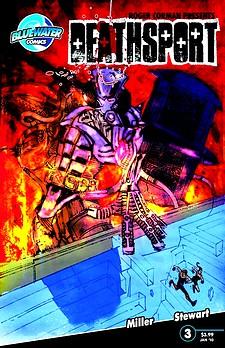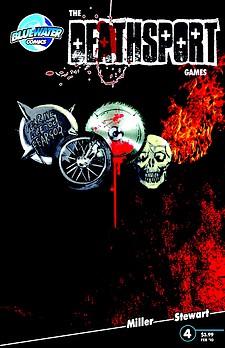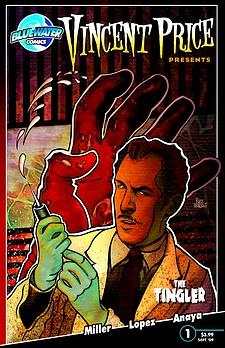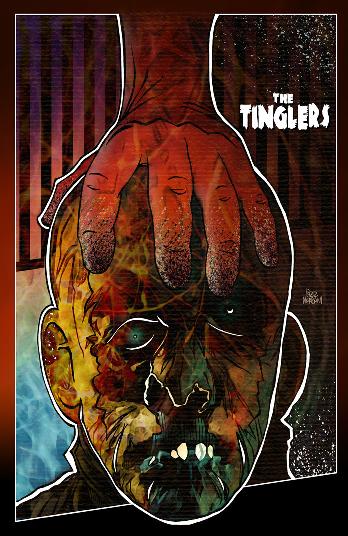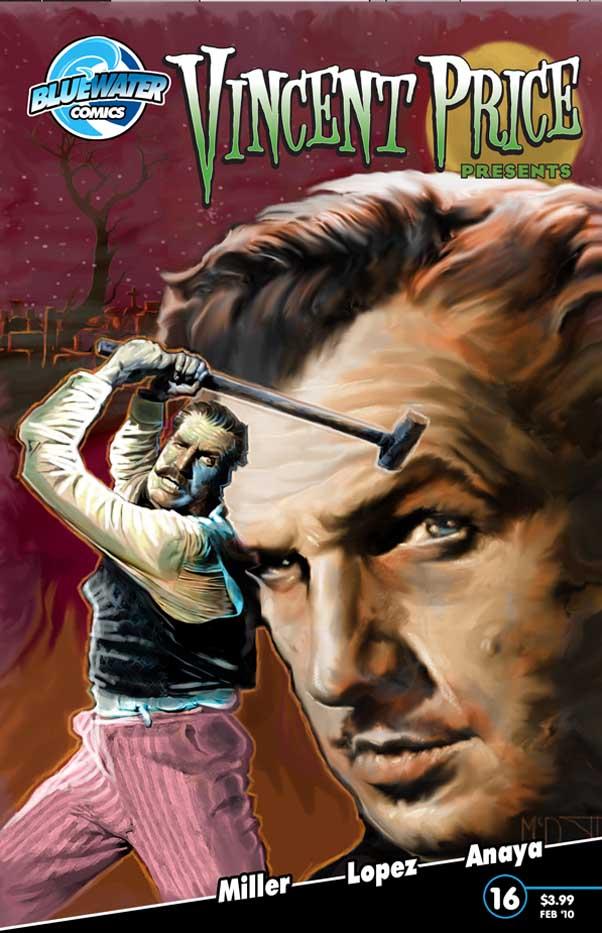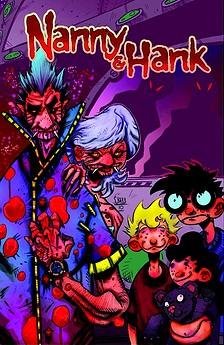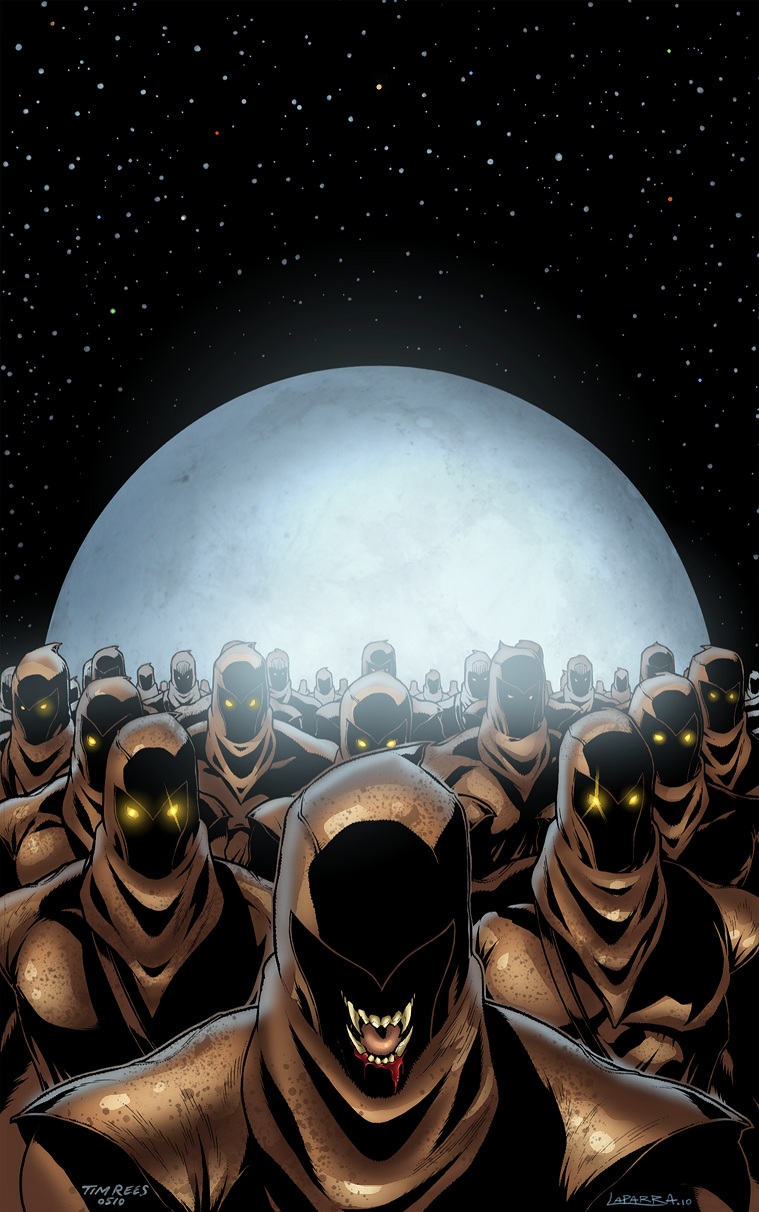 Check out NANNY & HANK's Facebook Page
Check out THE DEATHSPORT GAMES' Facebook Page
---
Check out FAMOUS MONSTERS' website here!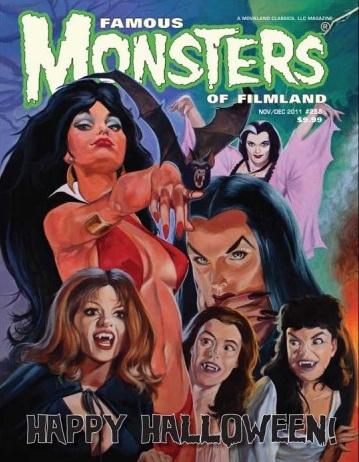 ---
Looking for obscure, foreign, or hard to find DVDs & BluRays? Check out
AH Digital: the source for international cinema!
---
Find more AICN HORROR including an archive of previous columns on AICN HORROR's Facebook page!