Hey folks, Ambush Bug here from AICN HORROR with a special festival announcement. This year's Toronto After Dark Film Festival looks to be a winner. Expect coverage from AICN HORROR on the bulk of the films playing. The festival announced the final 10 films playing the festival on October 20-27th at the Toronto Underground Cinema, 186 Spadina, Toronto, Canada. Here's the line-up of films. Every one of them, I'm dying to see.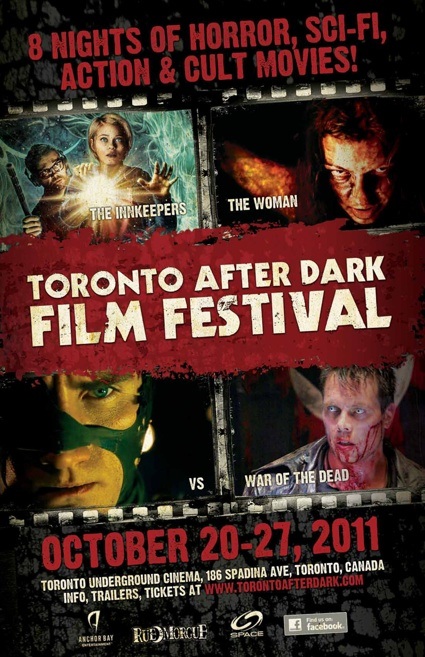 Ty West's THE INNKEEPERS!
Lucky McKee's THE WOMAN!
The World Premiere of WAR OF THE DEAD!
World Premiere of VS!
Vampires horror MIDNIGHT SON!
Award winning sci fi THE CORRIDOR!
The Canadian Premiere of MANBORG!
The utterly creepy ABSENTIA!
Wilderness thriller A LONELY PLACE TO DIE!
Black comedy SOME GUY WHO KILLS PEOPLE!
These films join an already impressive line up with;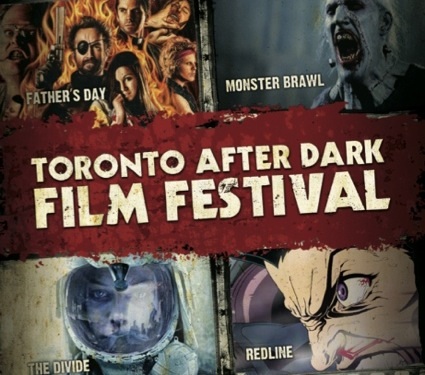 The World Premiere of FATHER'S DAY!
Japanese anime REDLINE!
Wrestling monsters in MONSTER BRAWL!
Historical zombie epic EXIT HUMANITY!
End of the world horror with THE DIVIDE!
Hilarous Zom-com DEADHEADS!
Apocalyptic astronaut tale LOVE!
And the twisted anthology THE THEATRE BIZARRE!
I can't wait to report on these films and if you're interested in checking out the Toronto After Dark Film Festival, follow this link for details!
And look for TADFF coverage all through October on AICN HORROR!