"Homeland" comes to us from Howard Gordon, Alex Sansa and Chip Johansson, all longtime writer-producers on "24." It stars Claire Danes ("Terminator 3," "Temple Grandin"), Morena Baccarin ("Firefly," "V"), Damian Lewis ("Band of Brothers," "Life") and the great Mandy Patinkin ("Chicago Hope," "Dead Like Me," "Criminal Minds").
It's about a hot CIA analyst who risks everything trying to prove that an American POW who spent eight years in captivity in Iraq is The Manchurian Candidate.
Hitfix has it online right now. I watched it; it's better than any other hourlong pilot I've seen this season. It's a TV-14 version, which means they blur out parts of Baccarin's spectacular body and bleep out all the "fucks." But even if you don't subscribe to Showtime you can watch the whole thing here.
The dirty version hits Showtime Oct. 2.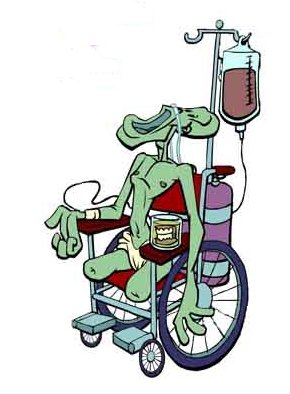 Blu Solo!! On Sale Since Yesterday!!
Hundreds of Blu-rays Under $10!!