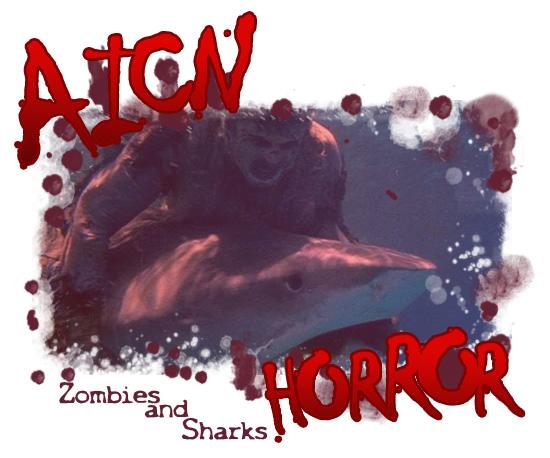 Logo by Kristian Horn
What the $% is ZOMBIES & SHARKS?
---
Greetings, all. Ambush Bug here with another AICN HORROR: ZOMBIES & SHARKS column. We've got more new horrors coming your way this week. This batch ain't the greatest of picks I've ever plucked, but they have their moments. Plus we have what looks to be a new regular feature—An AICN HORROR Book Review! But first if you're on the East Coast, you might be interested in keeping this on your radar…
---
The Hudson Horror Show IV: The December to Dismember will be on December 3rd, 2011 at Silver Cinemas South Hills 8 in Poughkeepsie, NY. The lineup features a double headlining shock show of Tobe Hooper's original masterpiece THE TEXAS CHAINSAW MASSACRE plus the banned from movie theaters Christmas classic SILENT NIGHT, DEADLY NIGHT. Then the rarely seen revenge flick ROLLING THUNDER alongside Lucio Fulci's zombie haunted house opus, THE BEYOND. Finally they present a little Spanish horror with Paul Nachy's ultimate grudge match WEREWOLF VS. VAMPIRE WOMAN. Plus they'll be showing a 6th MYSTERY BONUS MOVIE!
Click here to find out more and get tickets.
And watch the trailer below for the show! Looks damn cool to me!
And now, on with the show!
Today on AICN HORROR
(Click title to go directly to the feature)
AICN HORROR Book Review: SANDMAN SLIM Novel
THE HILLS HAVE EYES New on BluRay (1977)
OVERTIME (2011)
CHILDREN OF THE CORN: GENESIS (2011)
THE HIDE (2011)
SWEATSHOP (2009)
A HORRIBLE WAY TO DIE (2010)
And finally… Alfred Hitchcock presents Ghost Stories for Young People: The Open Window!
---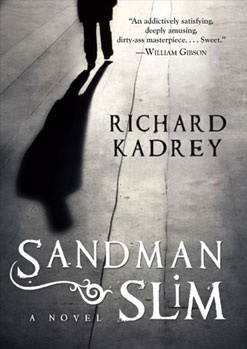 An AICN HORROR Book Review!
SANDMAN SLIM Novel
Written by Richard Kadrey
Find out more about this novel here.
Reviewed by Lang the Cat
Some of you might have seen the rare film review I have done or some of my comments in Talkback. Hopefully, I have remembered to be restrained in most of my comments, though I will admit to being less restrained when commenting on the corporate mentality, especially in the arts. That is one of the reasons I really enjoyed reading Richard Kadrey's SANDMAN SLIM, a novel William Gibson describes as being "an addictively satisfying, deeply amusing, dirty-ass masterpiece". He also shows the occasional lack of restraint.
Sandman Slim, nee James Stark, has just escaped from Hell. After eleven years of fighting monsters in the gaming pits of Hell, as the only living man in Hell, he has returned to Los Angeles for some payback. Payback for the six members of his circle who summoned up the demons to drag him to Hell. Payback for the eleven years of his life that are gone. Mostly, though, payback for someone killing the girl he loved.
He arrives in the Hollywood Forever Cemetery, just north of Paramount Studios on Sunset. Sandman Slim is back in L.A.. This is not the L.A. of the Oscars, or the Getty Museum, though they and their patrons are there. This is the L.A. where you find hookers on Hollywood Boulevard, bars where you are likely to get knifed and where magic is real. If Sam Spade had been dragged to Hell and come back as an even tougher badass, well, that is who Sandman Slim is. Like Spade, he is not as aware of the lay of the land as would be healthy for someone looking for trouble; still, he proves to be able to survive his mistakes. He get knocked around, stabbed, burned and shot in the parts of town where police response time is usually 40 minutes or longer on major felonies. Kadrey captures the feel of Hollywood, both the people who scrape out a life there and the well-dressed social adventurers who ride custom Harleys to Starbucks after a tough day at the spa.
Though Sandman Slim doesn't travel alone all the time. His oldest friend is Eugene Francois Vidocq, who was born in 1775 and was a master thief, the first chief of the Suerte and the first private detective. Vidocq is an alchemist who erred a bit when he created a potion conferring immortality on himself. His newest friend is the young girl who runs the video store Slim acquires. Her name is Allegra and she is quick to pick up the ways of the magic subculture she has been thrown into.
Richard Kadrey is a relatively new author who lives and works in Northern California. He has clearly spent a good amount of time in Los Angeles, as I felt completely familiar with all the neighborhoods he visits. There is a second Sandman Slim novel that has been released as a paperback, KILL THE DEAD, and a third yet to be released. Kadrey wrote the Vertigo title ACCELERATE and has a couple of stories available for download at
here.
Give him a try, I think you will find him a real kick in the head.
---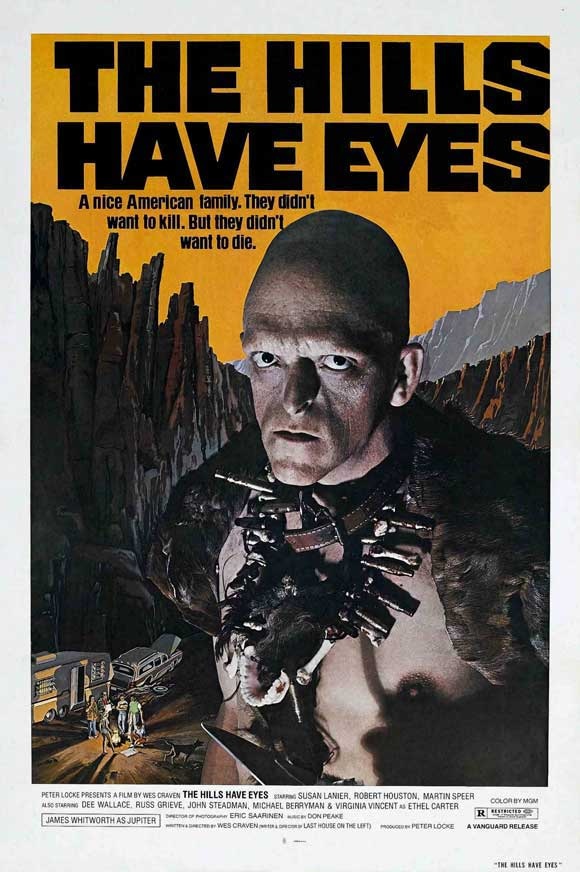 New this week on BluRay!
THE HILLS HAVE EYES (1977)
Directed and written by Wes Craven
Starring Russ Grieve, Virginia Vincent, Susan Lanier, Dee Wallace, Janus Blythe, Robert Houston, Martin Speer, James Whitworth, Michael Berryman
Retro-reviewed by Ambush Bug
What more can be said about the original THE HILLS HAVE EYES? It is simply a classic tale of terror about a battle for survival as two families (one your typical mid-western unit, the other a clan of savage feral people) smack into one another with the body count heavy on both sides. Much has been written about how both families functioned on screen; how each had complex relationships and histories, and how each react in times of stress and turmoil. In essence, like most classics, THE HILLS HAVE EYES is much more than the horror film is claimed to be.
Done when writer/director Wes Craven was on top of his game, the film has moments that would resurface in his later films (such as the fighting back sequence involving intricate mechanisms seen in both this film and in the climax of A NIGHTMARE ON ELM STREET and the attention to a family's complex reaction to stress which is also prevalent in THE LAST HOUSE ON THE LEFT), but here there's a guttural and gritty quality to both the family systems at play in the Carter Family and the Jupiter Clan and the defenses and war plans each take in order to survive. This is an all out war between the two sides with the Carter Clan slowly turning more like the savages that have chosen them as prey.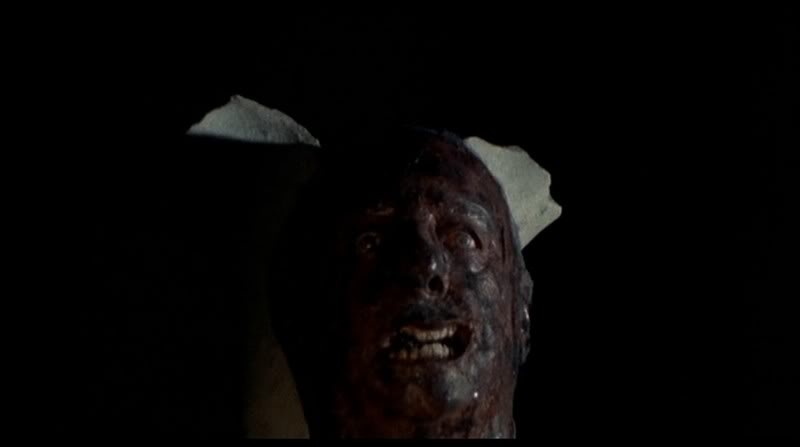 One of the things I can't help but mention is the scene where Bob Carter (played by Russ Grieve) is burned in a fire. This occurs early on and sets the stage for the brutal acts to follow. But the reaction from Virginia Vincent (who plays his wife Ethel) to this scene when she sees his body is one of those horrific moments in film history that with no doubt stick with you forever. Ethel's screams of "That's not my Bob!" is both shocking and heartbreaking at once. And as the family scatters like an overturned antfarm with their patriarch gone, Craven has never filmed a scene more dire and wrenching.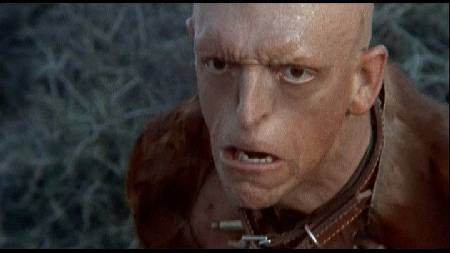 The cast of this film is fantastic as well. Everyone is swinging for the cheap seats in this one, especially the Carter family which includes a young Dee Wallace Stone. This also marks the debut of the quintessential weirdo Michael Berryman as Pluto. The thing is, rewatching this film actually made me kind of angry. Having just seen MY SOUL TO TAKE on cable, Wes Craven's most recent ho hum entry in horror, it really pisses me off how defanged Craven has become. THE HILLS HAVE EYES is a brutal film that pulls no punches, takes no prisoners, and gives everything from family values to Hollywood convention the middle finger and a curb stomp. There was a time when the name Wes Craven on a film meant something horrifyingly raw, yet bitingly intelligent. I wish Mr. Craven would revisit this classic film and remember some of his old tricks. As is, I'll rewatch THE HILLS HAVE EYES over a SCREAM sequel or any maudlin pap Craven churns out any old day.
---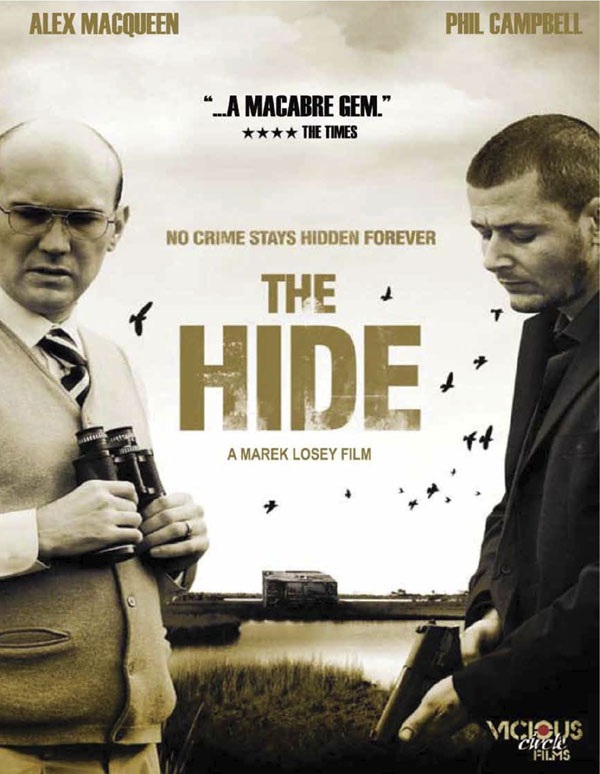 New this week on DVD from Vicious Circle Films!
THE HIDE (2008)
Directed by Marek Losey
Written by Tim Whitnall
Starring Alex MacQueen and Phil Campbell
Find out more about this film here!
Reviewed by Ambush Bug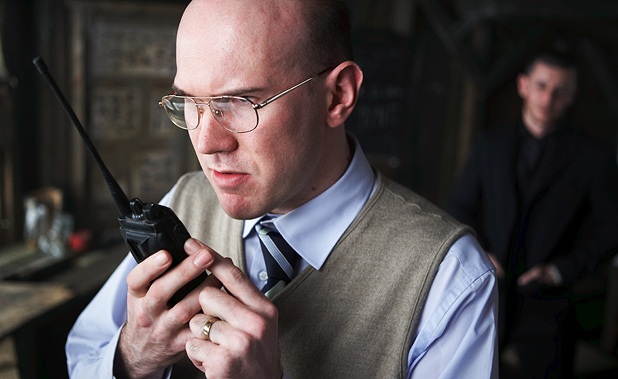 THE HIDE is a mainly a one locale slow boiler, a personal favorite type of film for me. Done wrong, it could be a tedious exercise in monotony. Done right, this type of film can be riveting in its simplicity. Thankfully, THE HIDE is done right. With a pair of talented actors under spine-tingling direction reading from a crisp and intriguing script, THE HIDE may seem to be a simple film about two men in a bird-watching shack, but it's actually so much more.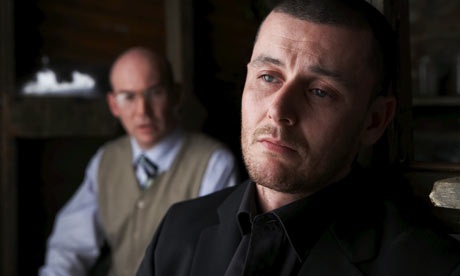 Roy Tunt is a meticulous man fascinated with birds. His trip to a hide, or bird watching booth, is interrupted when David shows up out of nowhere. Soon we find out that David is running from the authorities, but Roy has his secrets too. In this little shack, the two conversate and come to find that the two of them are more alike that they would like to admit. Though not your typical film you'd read about here at AICN HORRROR, THE HIDE does deliver chills and horrors, though most happen between the lines tossed back and forth between the two stars and the devilish beats in between their guarded words.
I'm amazed at the restraint director Marek Losey displays in this film. A bow is due to scripter Tim Whitnail's patient lines as well. Both carefully let the story unfold as these two characters get to know each other. They start with pleasantries and small talk, then you get the feeling that these two people are sharing things they have never shared with anyone else. THE HIDE isn't action packed or gore filled, but it is a tense thriller deserving of a view if you get the chance.
---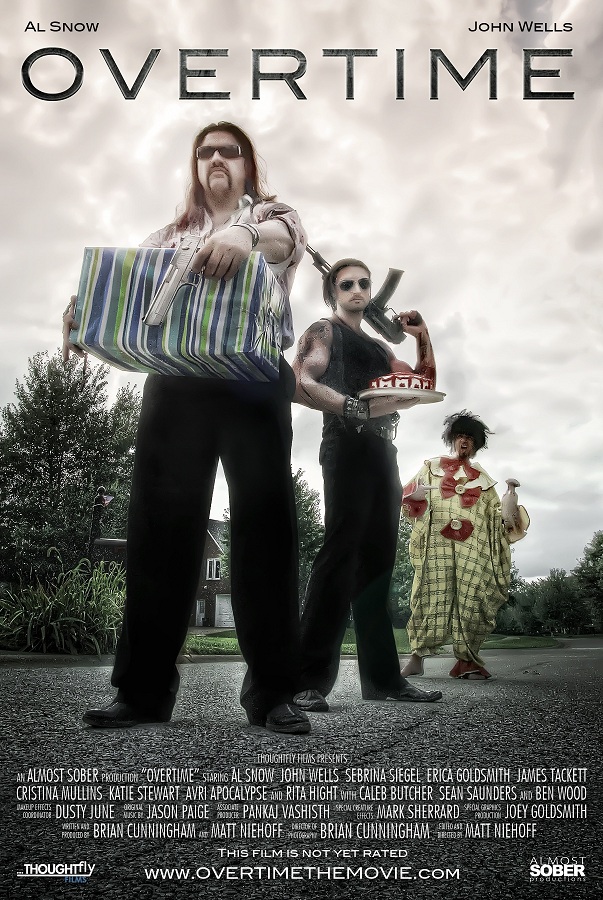 Advance Review: OVERTIME (2011)
Directed by Matt Neihoff
Written by Matt Neihoff and Brian Cunningham
Starring Al Snow, John Wells, Sebrina Siegel, Erica Goldsmith, Cristina Mullins, and Katie Stewart
Find out when and where you can see this film here!
Reviewed by Ambush Bug
I can't bring myself to talk shit about OVERTIME, but at the same time I don't want to oversell it. There are moments of sheer bad cinema where one of those perfect storms converge as equal parts bad acting and bad storytelling collide. The thing is, though, if you look past the stiff acting and the over-extreme direction style, there is a fun movie in OVERTIME.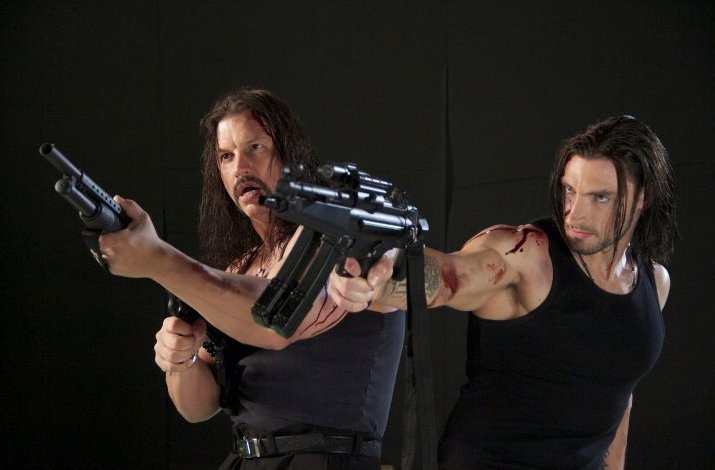 I'd be lying if I said I didn't laugh out loud a few times at this buddy vigilante vs. aliens flick. What can I say? Sometimes the locker room humor entertains. You can tell the folks in front of and behind the camera really want this to be a big blockbuster, but it falls short most of the time. Far be it from me to anger wrestler Al Snow. He tries his best to pull off the acting portion of the film, but he should stick to the action scenes where he is much more convincing and confident. Same goes for his less-buff co-star John Wells, who at least has some decent comedic timing, though these two stars shine compared to the amateur acting of the rest of the cast.
Director/writer Matt Niehoff's camera does a decent job of making everything exciting. Though sometimes I felt like I was watching a music video, Niehoff does keep things moving with extreme angles, slo mo, speed ups, and maybe even a fisheye lens or two. He does well with the budget the film had. As I said before, there are moments of comic gold in this one, but you have to put up with a few lumps of coal (mainly amateur acting and overblown camera shots) in order to enjoy OVERTIME.
---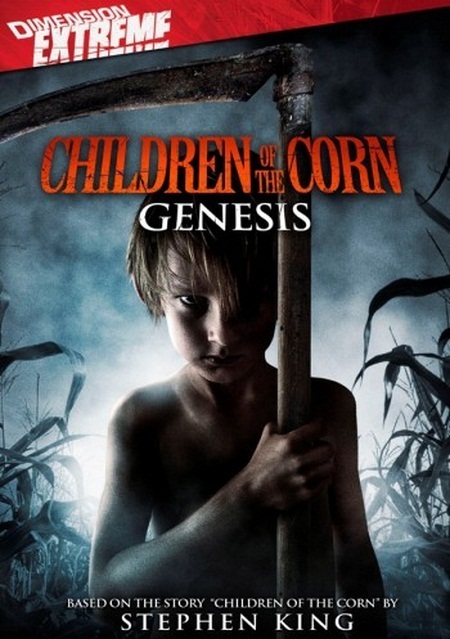 New on VOD & DVD!
CHILDREN OF THE CORN: GENESIS (2011)
Directed by Joel Soisson
Written by Joel Soisson
Starring Kelen Coleman, Tim Rock, Barbara Nedeljakova, Billy Drago, & Duane Whitaker
Reviewed by Ambush Bug
Well, He Who Walks Behind the Rows is walkin' behind the rows again. Seems the sequels for the 1984 film about killer country kids worshipping a creature who lives in the cornfield are as endless as the corn fields in mid-America itself. In all honesty, the original film, adapted from a short story by Stephen King, was never one of my favorites. Sure you get a few cool performances from the child actors who played Malachi and Isaac and yes, it was done back when Linda Hamilton was a hottie and long before Peter Horton turned THIRTYSOMETHING and kicked ass as BRIMSTONE. I guess that story was fun, but it never really struck a chord with me.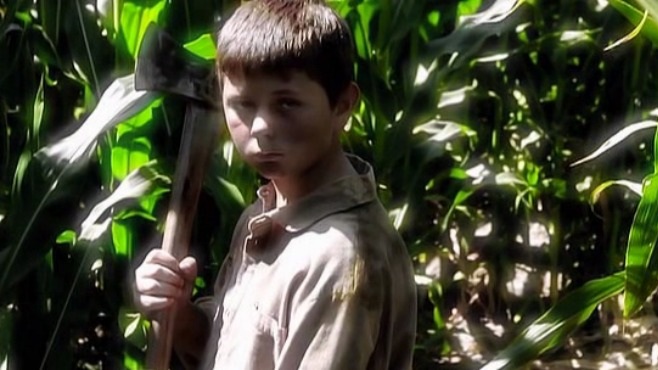 I can see the appeal of the film, though. Neverending corn rows are pretty frightening when lost amidst them and kids with sickles are even scarier. Having sat through some of the CHILDREN OF THE CORN sequels, I know how bad they can be. GENESIS is the latest version of the tale and compared to some of the other sequels, this one is a whole lot better. There is definitely a good creepy vibe going on throughout most of the film. Writer/director Joel Soisson takes his time doling out the creep in increasing doses as the film goes on. A young couple's car breaks down on the side of the road. They walk to the nearest town, which appears to be abandoned, save for one home occupied by Billy Drago who always knows how to ook up the screen. Drago (who is known as Preacher here) at first tells the couple to scram until he learns that the girl is pregnant. Preacher offers for them to spend the night with him and his mail order Ukranian bride, tells them not to venture into others' business, couple ventures into others' business, the usual bad stuff happens.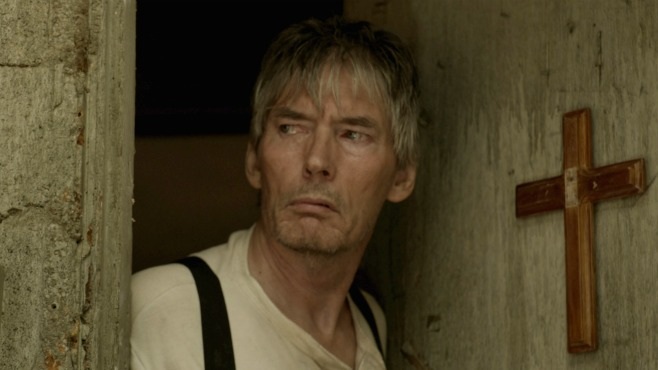 Well, not the usual, because the film falls completely apart towards the end and I honestly have no idea who was on whose side. Was Preacher trying to help the couple? Was he trying to get them to be parents to the little dirty kid he has in the barn? Why is there a stock footage car chase scene from a multi-million dollar movie laced into a story that had up until that point been a creepy, slow burner? If you're looking for the answers to these questions, this film won't provide them. CHILDREN OF THE CORN: GENESIS is worth a view if you're more invested in scenes of slow chills. It does that effectively. Following a cohesive plot-line, especially towards the end…not so much.
---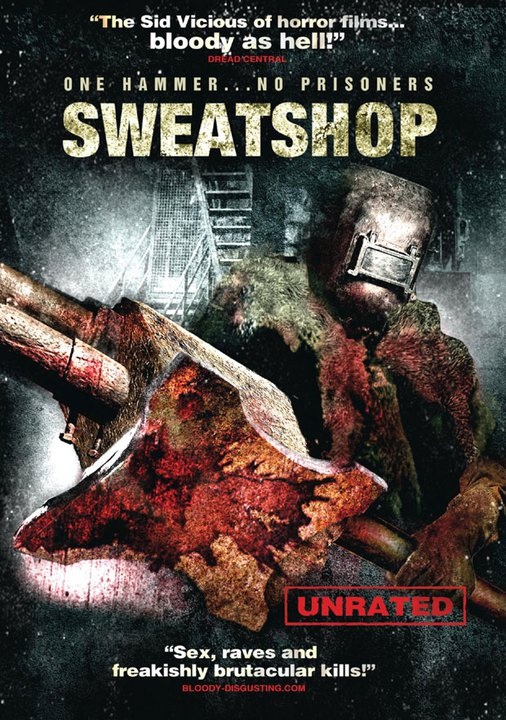 New on DVD!
SWEATSHOP (2011)
Directed by Stacy Davidson
Written by Stacy Davidson & Ted Geoghegan
Starring Ashley Kay, Peyton Wetzel, Melanie Donihoo, Danielle Jones, Julin, & Jeremy Sumrall
Find out more about this film here and on Facebook here
Reviewed by Ambush Bug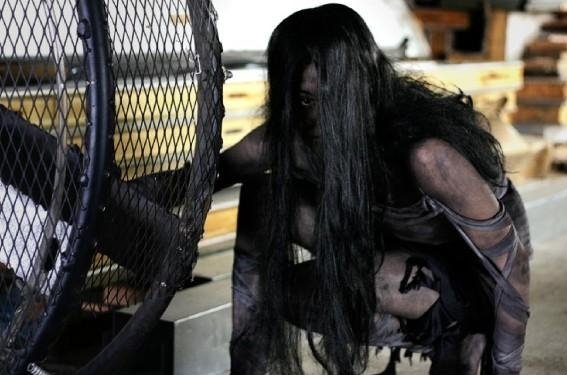 There's nothing wrong with punks and goths. I call some of them friends. I hang out at the same bars occasionally. I like the same music and movies. That doesn't necessarily mean they'd make the best filmmakers, though. SWEATSHOP is not a horrible film. I've seen worse. It just feels a lot like a bunch of friends who hang out at the same bar decided to drop a few grand on making a film. On the up side, this is a brutal film with practical effects that are better produced and more disgusting than most I've seen recently.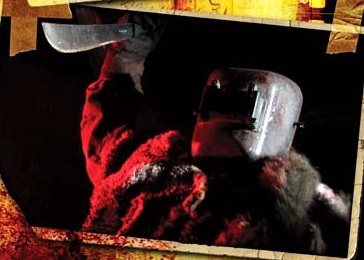 Problem is, a lot of the folks in this film are non actors, so in between these moments of utterly gut-wrenching gore, we have to put up with flat deliveries from apathetic and bored amateur actors. Most of the goth girls are hot to look at and when they break out into impromptu dance numbers, the chicks in torn fishnets and leather are most definitely tantalizing. But again, just as the loins are stimulated, they start to talk again.
SWEATSHOP is about a group of kids who break into a warehouse in the hopes to have a party there (think RETURN OF THE LIVING DEAD, a classic this film wants to be soooooooo badly), but what they don't know is that there's a psycho beast with claws and a man-monster with a cinder-block on a stick living there. The rest of the film depicts all of the kids dying painfully and gruesomely at the hands of the two killers. If not for the moments of dialog in between, this would be a fantastic film. As is, it's a inspiring highlight reel for blood and grue—just have the fast forward button ready to speed up the parts in between the killings.
Sweatshop International Trailer (Screen Media) from Stacy Davidson on Vimeo.
---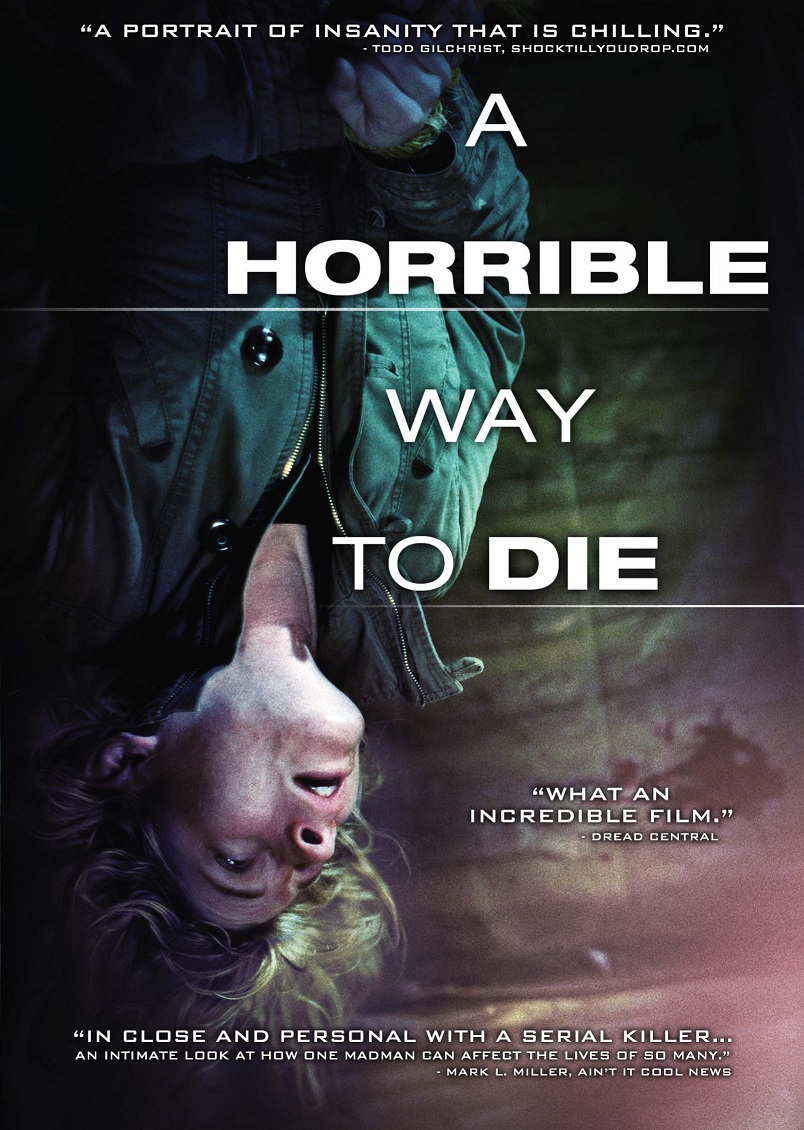 New this week on VOD, DVD & BluRay this week!
A HORRIBLE WAY TO DIE (2010)
Directed by Adam Wingard
Written by Simon Barrett
Starring Amy Seimetz, AJ Bowen, Joe Swanberg
Find out more about this film here!
Reviewed by Ambush Bug
A HORRIBLE WAY TO DIE is a compelling story which occasionally distracts you with overdone camera techniques. This tale of a victimized woman who must deal with the fact that her serial killer boyfriend has escaped from jail and may or may not be after her is one full of originality and thrills. Shifting focus literally and narratively, this film is sure to entertain those who are looking for something fresh in the oft played out subgenre of serial killer films. A HORRIBLE WAY TO DIE is an intimate portrait of how one madman can change the lives of so many.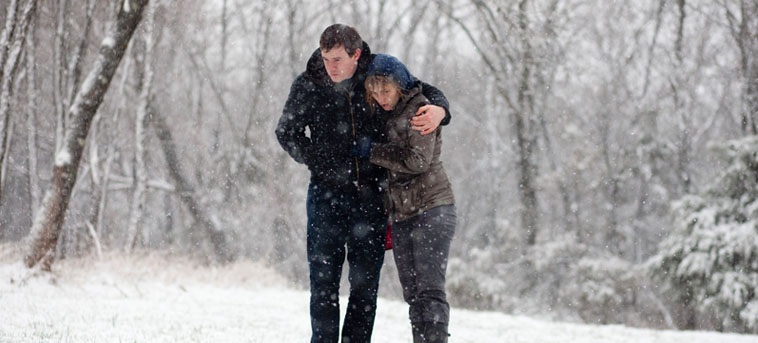 A HORRIBLE WAY TO DIE is successful in that it does a fantastic job of letting the viewer slip into the shoes of both aggressor and victim. You really do feel the torment Amy Seimetz (who plays Sarah) goes through from suspecting her boyfriend is up to something to finding out what it is to dealing with the thought of starting over to fearing that her past will return to haunt her. This is a horrifying journey this actress goes through and Seimetz plays the part perfectly. At the same time, the viewer is also privy to the internal conflict of the serial killer Garrick (played by AJ Bowen). Again, Wingard allows the viewer to slip into these characters' shoes, even though the fit might be uncomfortable. For the most part, even the shifting timeline of the film is pulled off well (a hurdle what could prove tricky for some).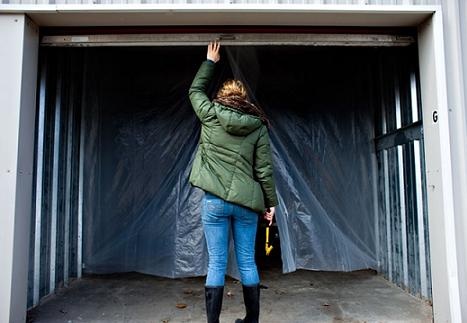 Where A HORRIBLE WAY TO DIE falters is when Wingard relies way too much on shifting camera focus in and out and all about. This technique may work in moderation, but here it's used way too often and had me really working on something to focus on. Because of this, a lot of scenes that could have played out perfectly fall short. It's as if the director wasn't confident enough in just shooting the film. He had to MTV shaky cam it up in order to either cover up something or fill space he thought lacking. Unfortunately for the solid story, this ends up hurting the film rather than helping.
Still, with some powerful performances and a kick-@$$ story with a gut-punch ending, A HORRIBLE WAY TO DIE turns out to be a great film despite itself.
---
And finally…our third installment of Alfred Hitchcock presents Ghost Stories for Young People! This chapter is called "The Open Window"! Enjoy!
See ya, next week, folks!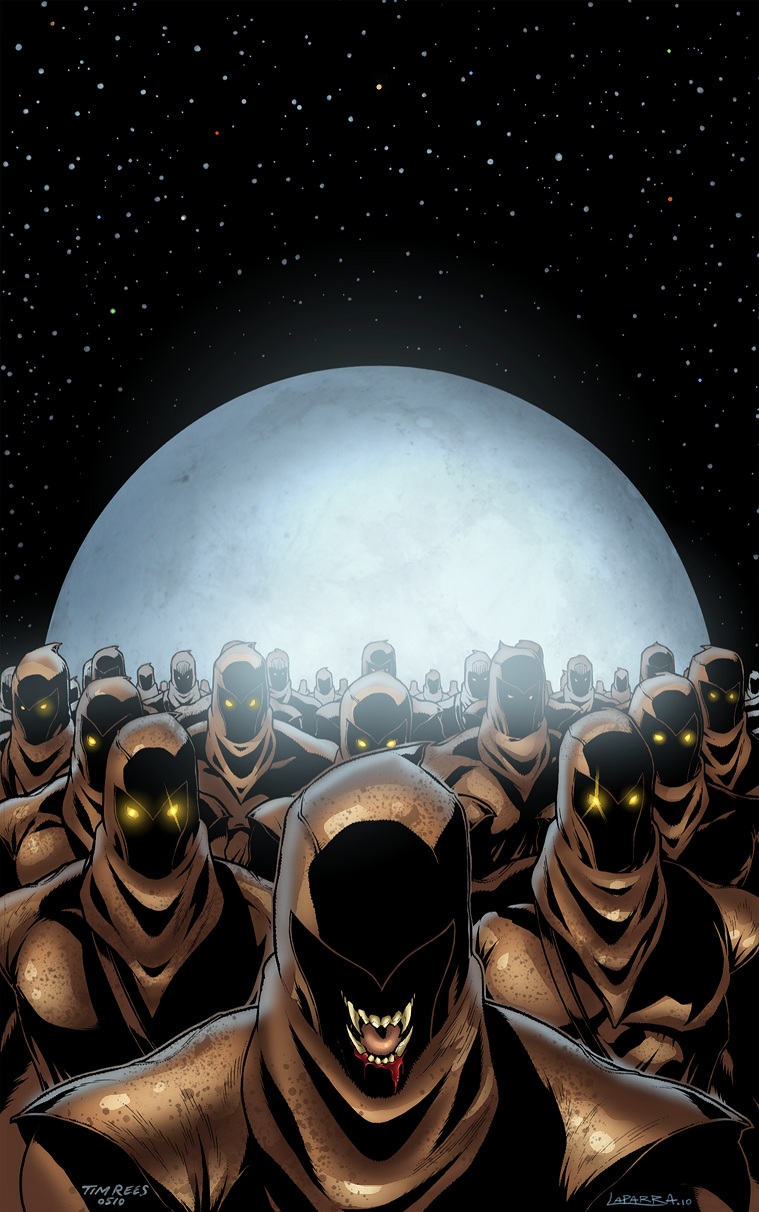 Ambush Bug is Mark L. Miller, original @$$Hole / wordslinger / reviewer / co-editor of AICN Comics for over nine years. Mark is also a regular writer for FAMOUS MONSTERS OF FILMLAND and will be releasing FAMOUS MONSTERS first ever comic book miniseries LUNA in October (co-written by Martin Fisher with art by Tim Rees)! Be sure to check out LUNA's Facebook Page and support a Bug by checking out his comics (click on the covers to purchase)!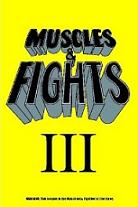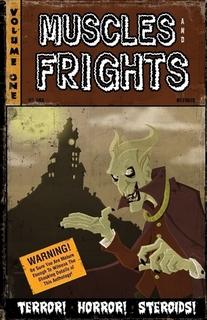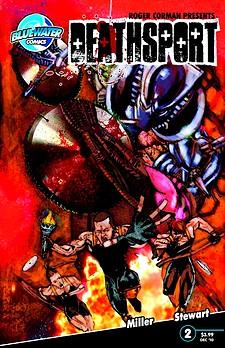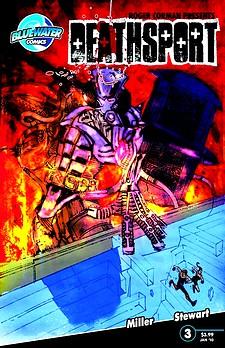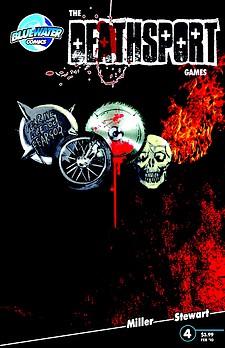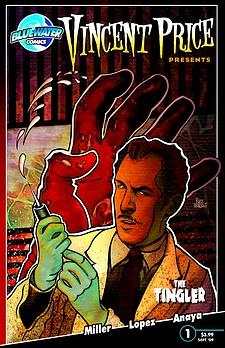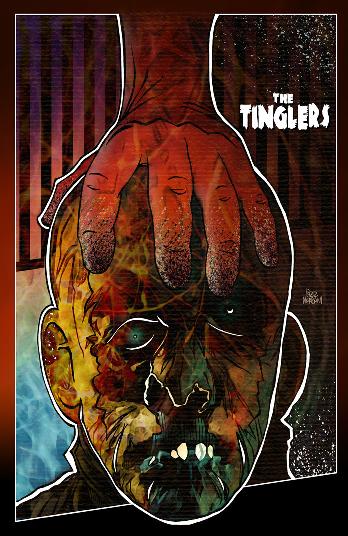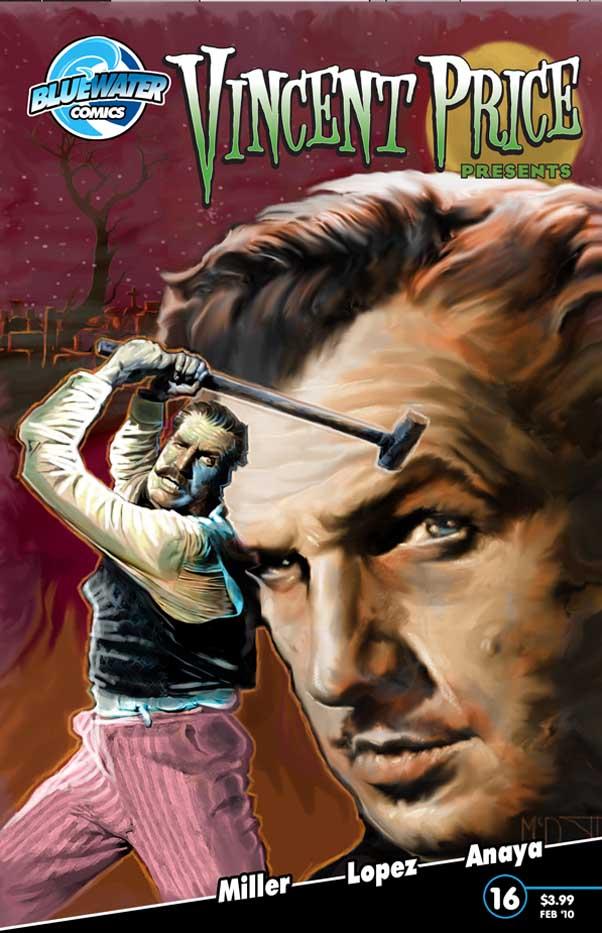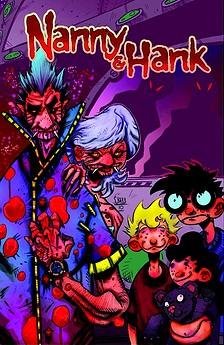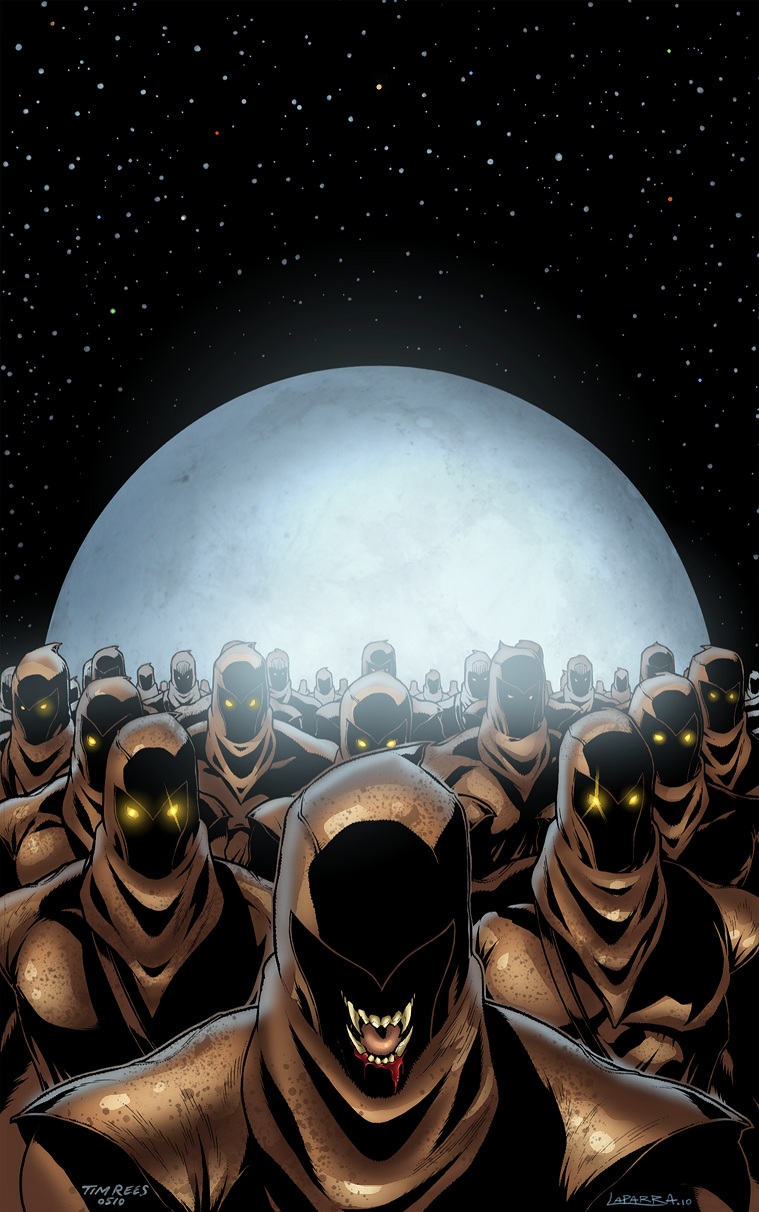 ---
Check out FAMOUS MONSTERS' website here!
Looking for obscure, foreign, or hard to find DVDs & BluRays? Check out
AH Digital: the source for international cinema!
---
Find more AICN HORROR including an archive of previous columns on AICN HORROR's Facebook page!