Buried in Bill Hunt's Tuesday Digital Bits column:
In other news, we've gotten a bit of clarification from our sources on CBS's in-progress Star Trek: The Next Generation - Remastered Blu-ray sampler disc. The disc will include FOUR episodes, two of which will include Encounter at Farpoint, Parts 1 and 2. We're told that the other two should be The Inner Light and Sins of the Father.
"Encounter At Farpoint," of course, launched the series and was swimming in low-grade special effects in dire need of updating. If I'm not mistaken, male Enterprise crewmen could be spotted cavorting about the corridors in Starfleet minidresses.
The Picard-centric "Inner Light" was for my money the single best episode of the series. If spoilers don't scare you, you can see a promo for it below.
"Sins of the Father" was a Ronald D. Moore effort about Worf trying to clear his father's name before the Klingon High Council.
Find all of Hunt's story on the matter here.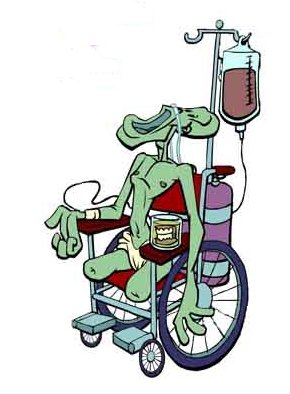 One Week Till Blu STAR WARS!!
Hundreds of Blu-rays Under $10!!