Ahoy, squirts! Quint here with today's Behind the Scenes Pic!
I know I just had a couple shots from Jedi and I hate to be so repetitive, but when I get a series of images as sweet as the below I just can't help myself. And I think we all need a little remembrance of the good old days, before the dark times, before blinking Ewoks and a few more horribly placed "Noooooo"s.
Even before the new tinkering there's always been some controversy about Boba Fett's apparent demise in the belly of the toothy anus known as the Sarlac, but sometimes you're just unlucky. I don't think the Fett did anything reckless or stupid. He was distracted fighting a Jedi. If he had been going after Han directly our favorite Space Pirate wouldn't have made it. We know this. It was just a lucky shot from a blind man as The Fett was busy almost killing a damn Jedi Knight.
A reader calling himself "User897" sent in a link to a forum posting at The Prop Store site that has an incredible collection of photos from a group of Star Wars nuts who discovered the desert shooting location for the Tatooine sequences in Return of the Jedi and snapped vintage spy pics of the filming.
What's especially interesting is reading the accounting of the trip, having no idea where the series was headed after Empire… like seeing Lando's stunt double in bad guy armor and thinking that he may have re-double-crossed our heroes.
There are dozens of pics, including stuff with the cast, tons of Jabba's barge and other fun Star Wars goodness, which you should click on over to see, but I've taken my favorite series of shots and posted them below.
Here are seven pictures of Boba Fett taking a flying leap to meet his destiny taken by one Mr. Mike Davis. I hope they bring out as much of the geek in you as they did in me. Enjoy!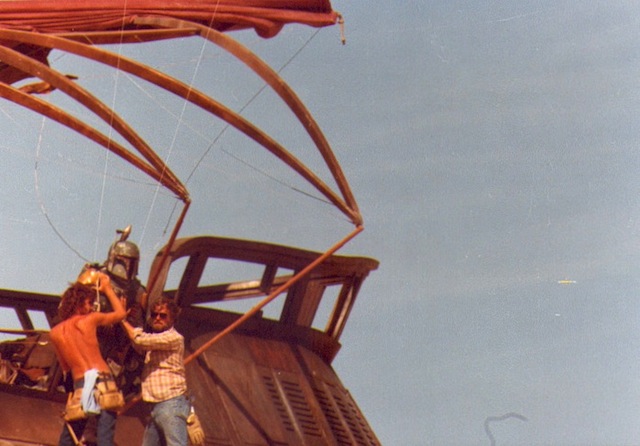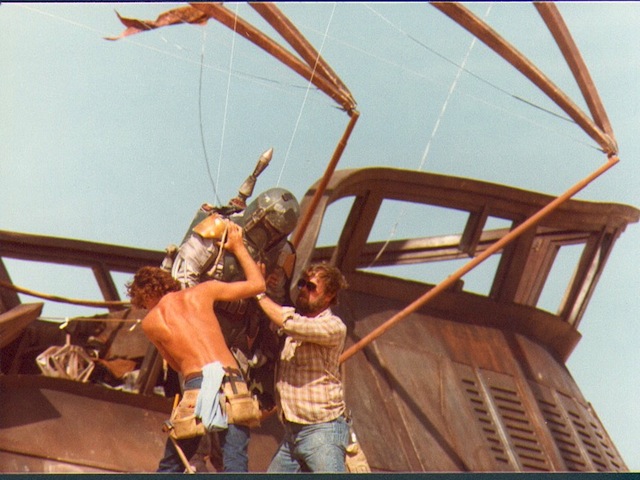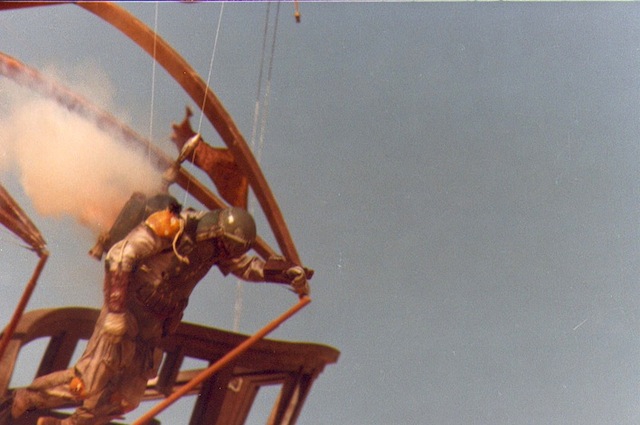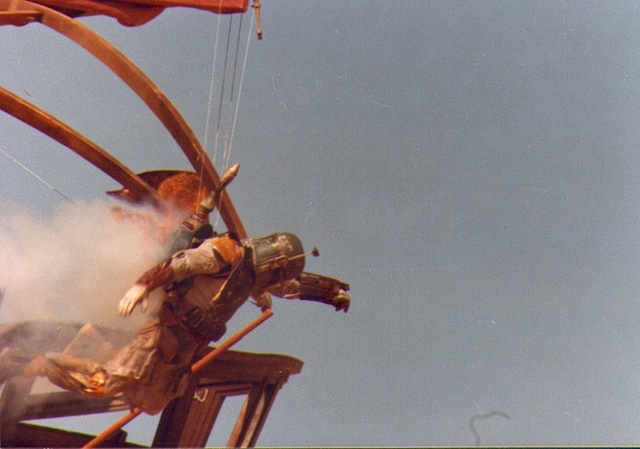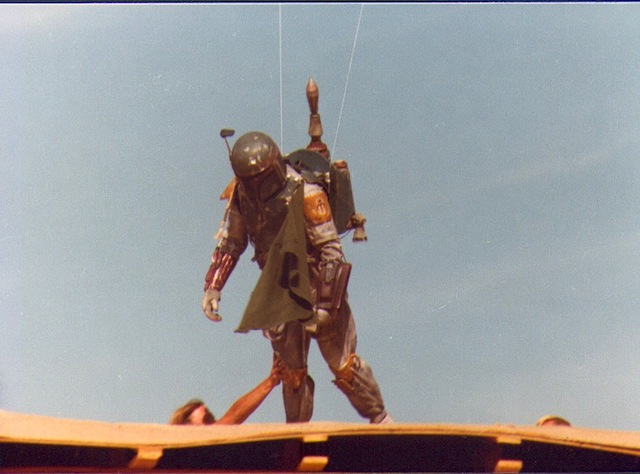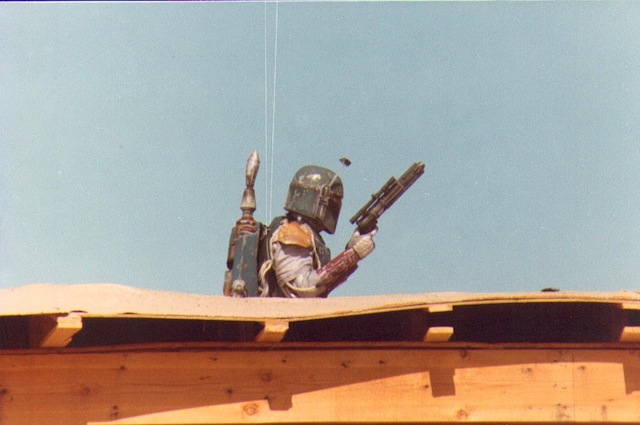 If you have a behind the scenes shot you'd like to submit to this column, you can email me at quint@aintitcool.com.
You're tearing tomorrow's behind the scenes pic apart!!!
-Eric Vespe
"Quint"
quint@aintitcool.com
Follow Me On Twitter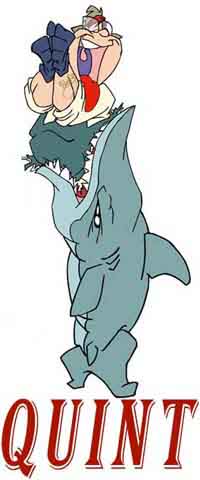 Click here to visit the complete compilation of previous Behind the Scenes images, Page One
Click here to visit the complete compilation of previous Behind the Scenes images, Page Two!