Merrick here...
Here's our first look at Faora (Antje Traue), Kryptonian nemesis to Henry Cavill's Superman in Zack Snyder's MAN OF STEEL.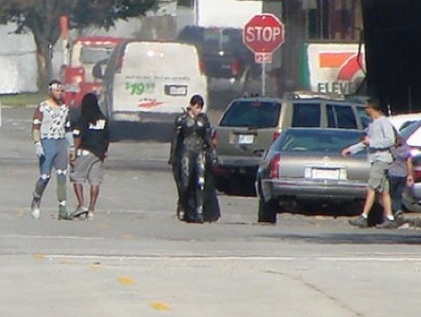 There are also clear, frontal shots of Cavill in his Superman costume. This costume reveal, which we enjoyed a few weeks back...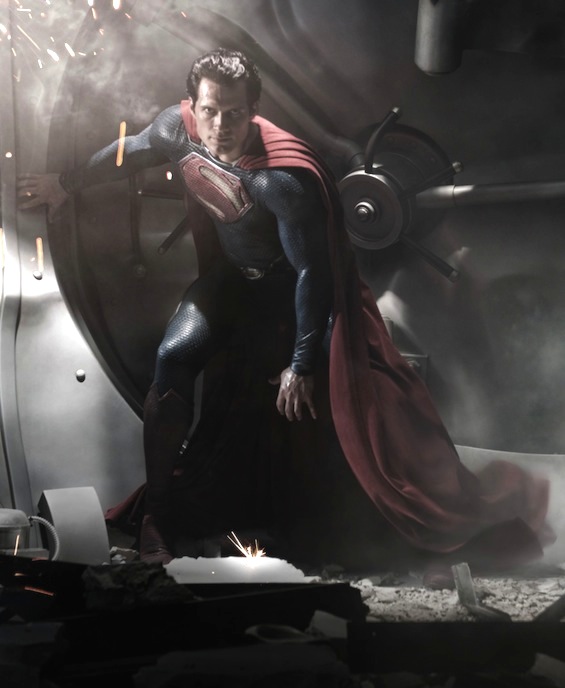 ...obscured his nether regions, prompting many to ask whether this interpretation of the outfit would feature the character's signature red panty things. At that time, numerous indications pointed towards the costume not featuring the iconic undies. That question now appears to be answered definitively by the pictures below.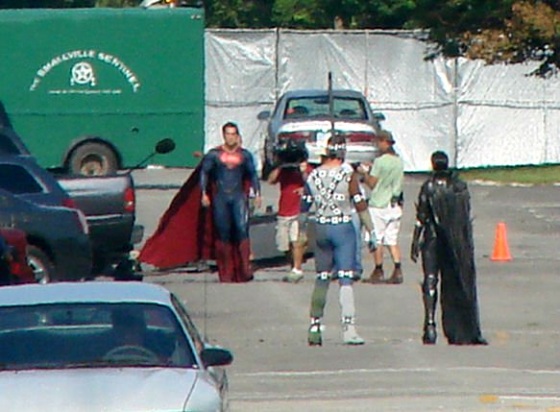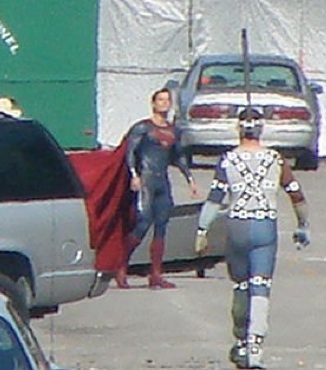 These from the MAN OF STEEL Facebook page, via Coming Soon. Check either location for further images.
Even though the movie won't hit until June 2013, Sideshow recently launched a contest whose prize is a trip to the picture's World Premiere. You know you wanna... Find details HERE.
--- follow Merrick on Twitter ! ---