ABC has greenlit to pilot a potential series that feels like another bid to fill the vacuum "Lost" left when it folded shop last year.
"The Last Resort" is the brainchild of "The Shield" creator Shawn Ryan and screenwriter Karl Gajdusek (the big screen's Oct. 14 Nicolas Cage thriller "Trespass").
It has one of the stranger series premises on broadcast or cable. Deadline describes:
It is a thriller set in the near future when the country is very fractured and revolves around the crew of a U.S. nuclear submarine who become hunted after ignoring an order to shoot nuclear missiles. They escape to a NATO listening outpost where they publicly declare themselves to be the world's smallest nuclear nation with 24 nuclear warheads. The show will explore the society the fugitives create, the natives they meet and how what they've done affects the group and its unity.
Ryan had a long run with FX's "The Shield" but subsequent TV projects "Terriers" and "The Chicago Code" died speedy deaths.
Find Deadline's exclusive on the matter here.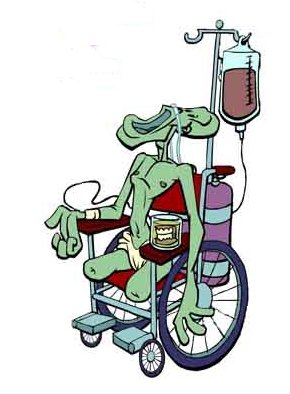 25 Days Till Blu STAR WARS!!
Hundreds of Blu-rays Under $11.50!!