Hey folks, Harry here... with some additional shots from an amazing vantage point in Cleveland - and man... things go boom! This will be scenes from the last third of the film. The last third of AVENGERS will be the biggest Superhero action that we've yet seen. CLEVELAND is subbing for New York City - and all manners of bad things are afoot. You can see some Alien tech below - also note the guy covered in motion tracking balls to be cg replaced by something non-human! Can't wait to see this movie! Let's get into the pics that our spy that I'll call Capt Toyota sent us.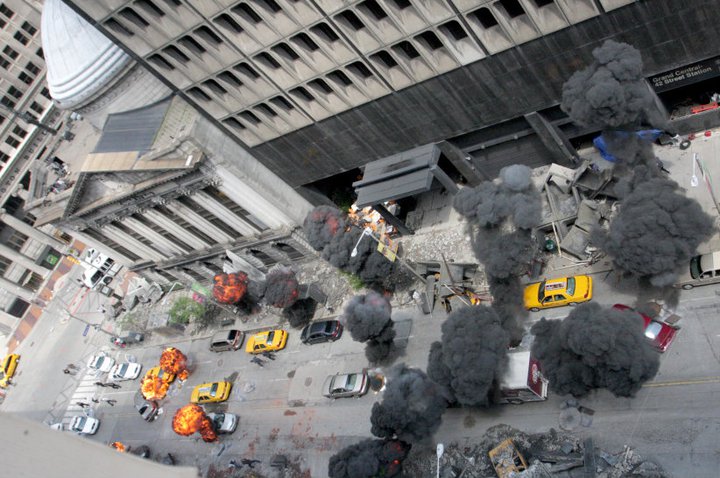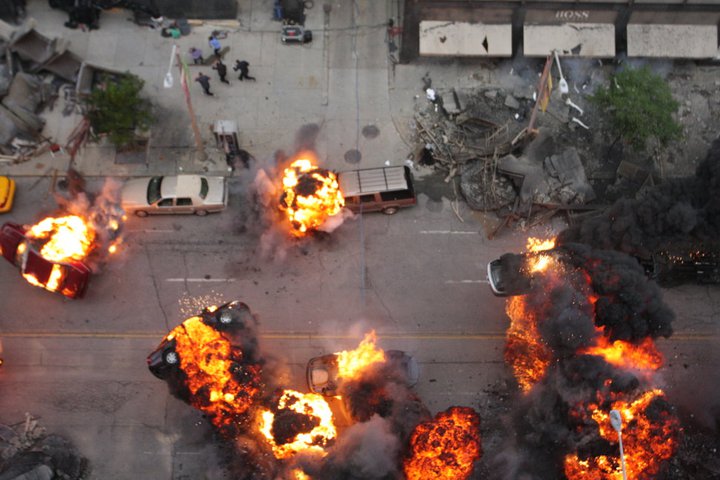 Damn those explosions look good, but out comes Captain America!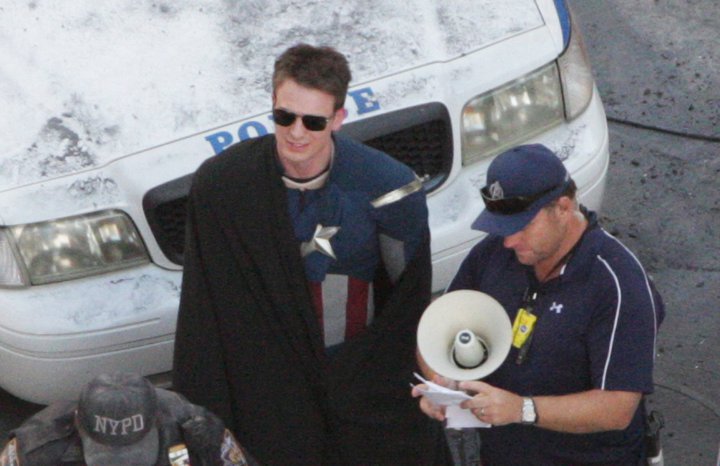 Here's Chris Evans looking like something is going to be coming at him from above... or he's trying to find our camera in the sky!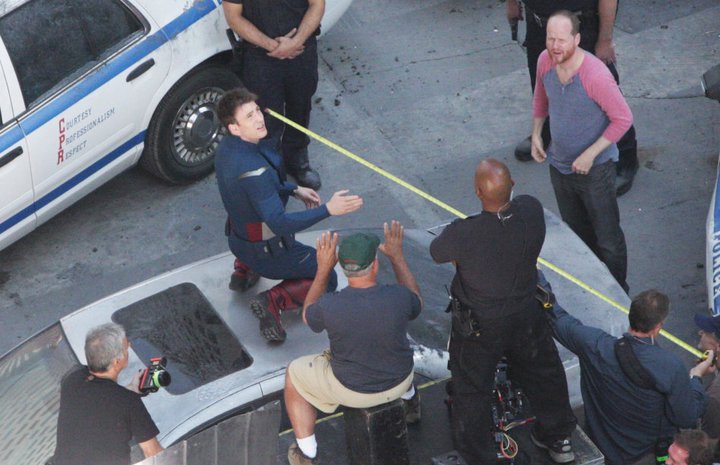 That lady in the mask behind Cap is up to NO GOOD! I'm convinced. Look at her sinister body language, the scowl in her eyes.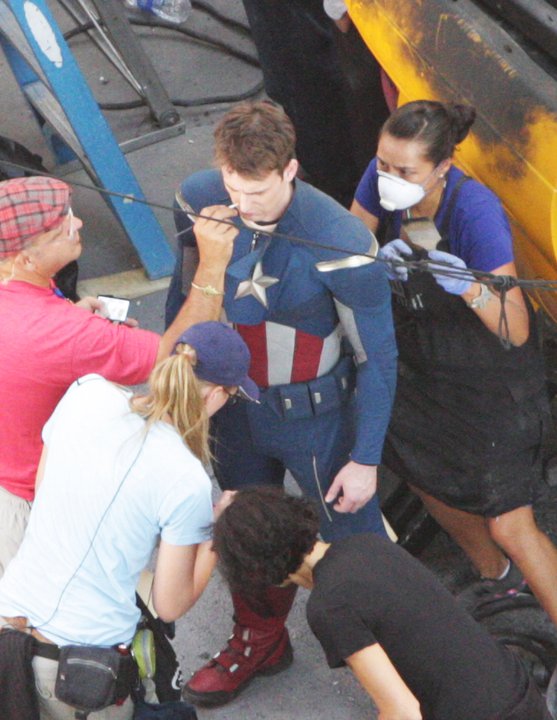 I love this pose...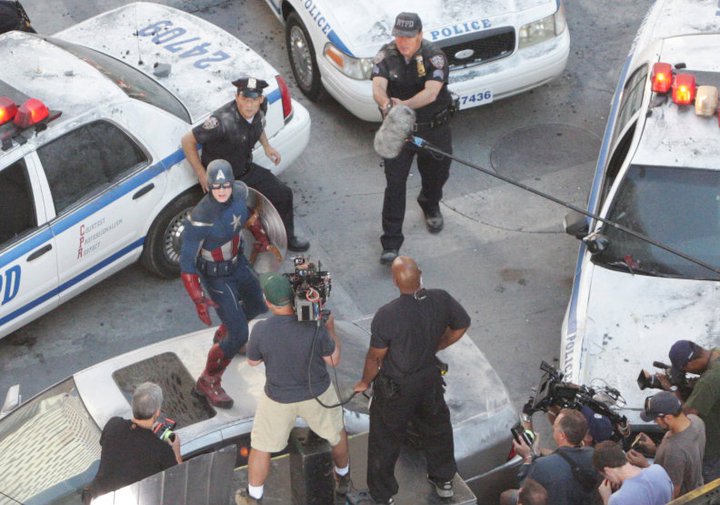 It's even better when you pull back a bit. Look at this shot - so cool!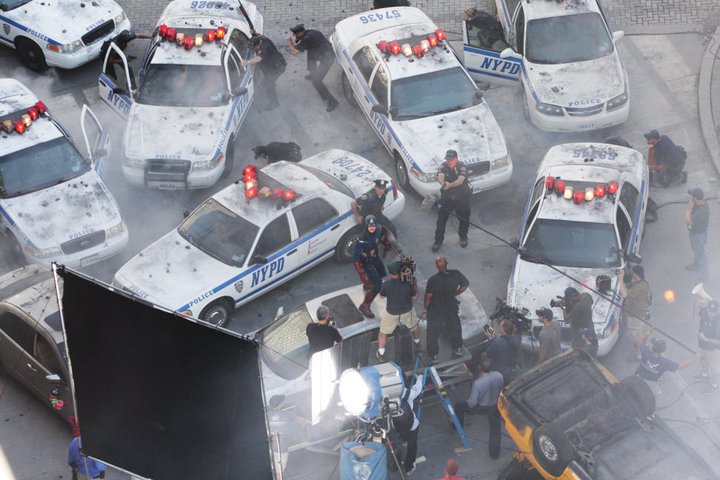 I like this shot of the police man and Captain America smiling after things have cooled down a bit.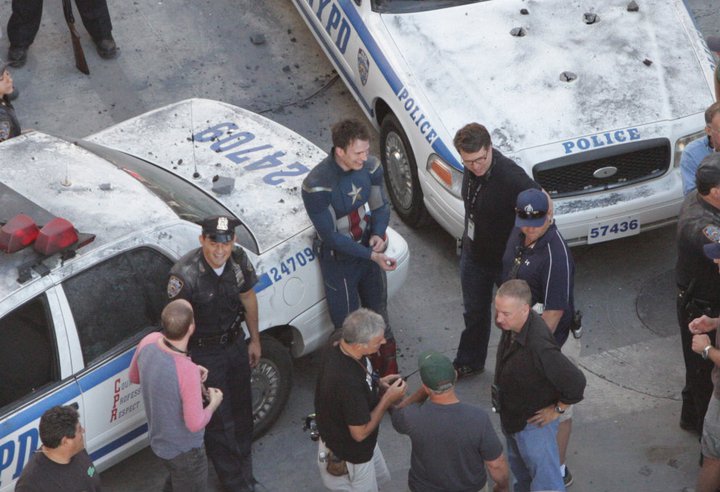 This man is seriously up to no good. I hope Cap is tracking him, cuz you can bet that that alien tech is probably not a very nice thing.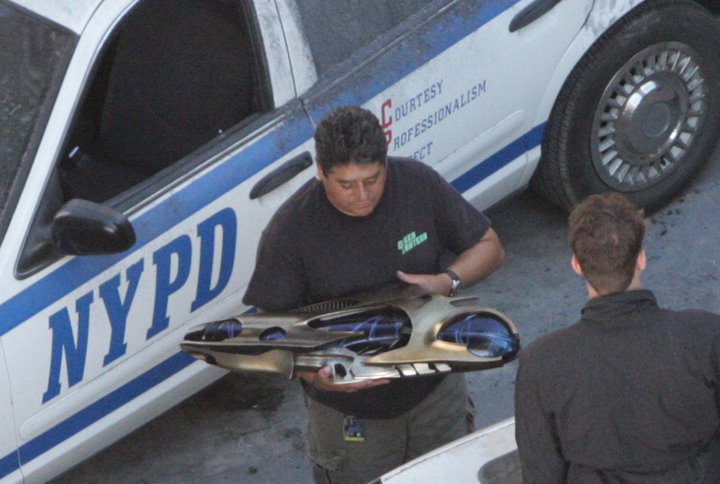 Ok Cleveland fans - get me one of these shields!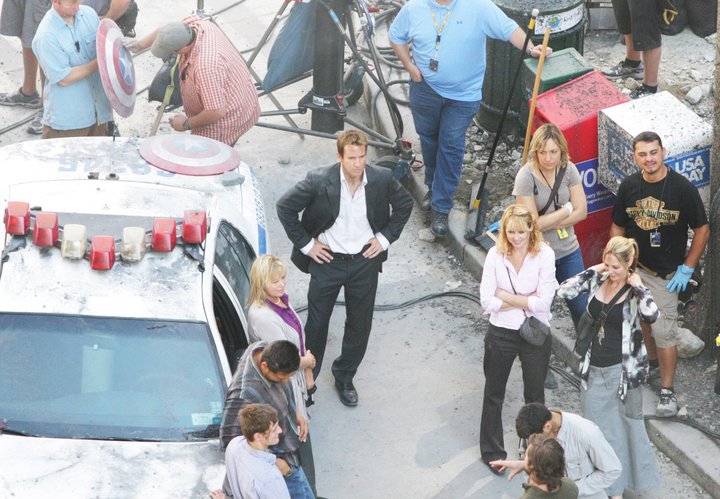 Did we really catch THOR picking his nose? I hope not.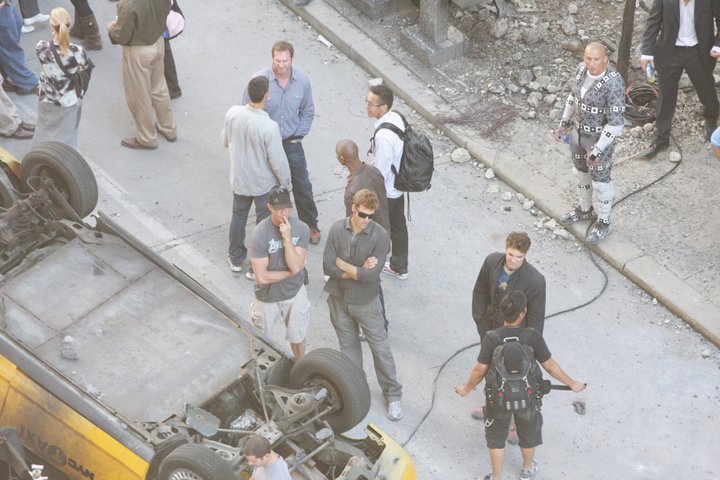 Hello Harry,
I don't know if you can use these set photos from the Avengers movie. These photos were taken by employees at the Medical Mutual of Ohio building which is right smack in the middle of the filming here in Cleveland. A few pictures show Chris Evans in and out of costume and one photo at the bottom shows what appears to be an Alien gun of some sort. Last Pic here shows Actor Chris Hemsworth checking out the scene(Black Hat) next to Cap's stunt double.
Capt Toyota