Merrick again, again...
The SpoilerTV team have further pics from THE AVENGERS shoot - featuring Chris Evans in his new/upated Captain America costume.

This outfit was glimpsed in the AVENGERS tease which accompanied the recent CAPTAIN AMERICA movie, and was put on display at Comic-Con. To the best of my knowledge, this is the best look we've had at Evans in the modernized costume, although it's possible I may've missed something along the way (been hamstrung with wicked pneumonia).
Punch the Captain to see a gallery of more!
------------------------
Merrick again...
AICN reader Tom called our attention to Medical Mutual of Ohio's Facebook page - which features a few more photos and some nice video of the explosions seen below. Look for an entry beginning with "Holy smokes, check out this explosion on The Avengers set!" HERE.
He also pointed us towards THIS embed featuring a tons of extras, running, and banging (I don't mean the extras were banging while running...ah, never mind...)
Original article follows...
------------------------
Merrick here...
A number of photos from the Cleveland shoot of Joss Whedon's THE AVENGERS reveal...well...see for yourself.
These photos and embed come from THIS post at SplashNews. Click either shot to find more.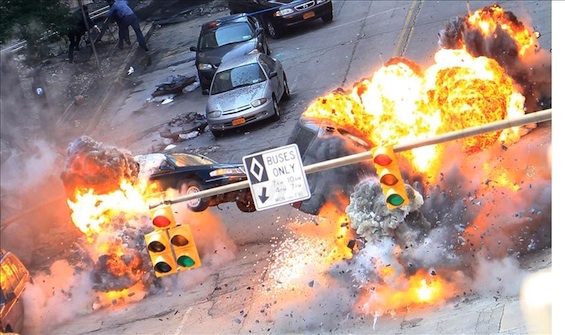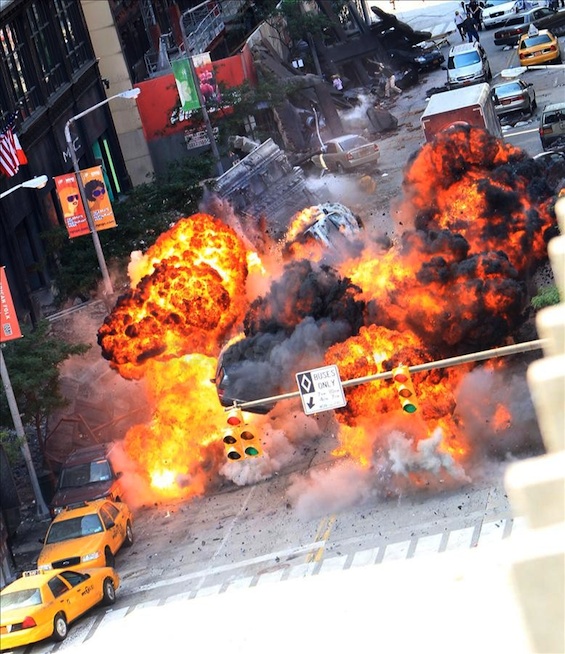 The following was sent in by AICN reader Jimsrq.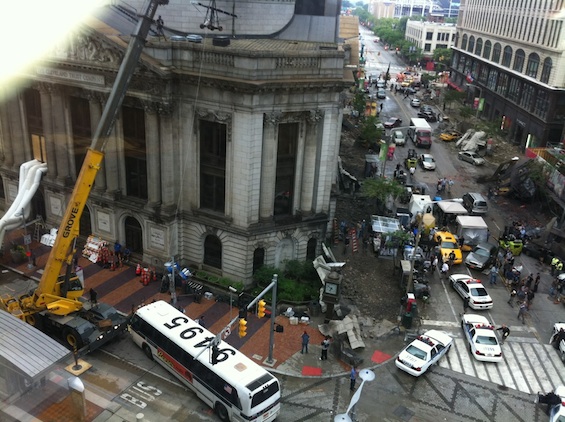 --- follow Merrick on Twitter ! ---