Harry here... just got sent this video from Dan S - who caught the Bat-craft banking through the streets of Gotham! So cool! I have also just gotten it confirmed that what is in the videos below is the BAT-COPTER - and that the blades will be added in post. Can't wait to see this sequence!
Merrick again...

Talkbackers falconjones and elsewhere called our attention to THIS video, which clearly reveals that the msytery vehicle pictured below is some sort Tumbler-esque aircraft (to my eyes, at least).
Original article follows...
------------------------
Merrick here...
...with a few more photos from THE DARK KNIGHT RISES's Pittsburgh shoot.
I love, love LOVE the desolation of that Tumbler making its way down the snowy street - I so hope that atmospheric context is in the film, and that it plays well. Of course, we've already learned that we'll see a number of Tumblers should appear in the movie - so who says Batman is in this one?
Here's a few photos from AICN reader Dead-At-Birth...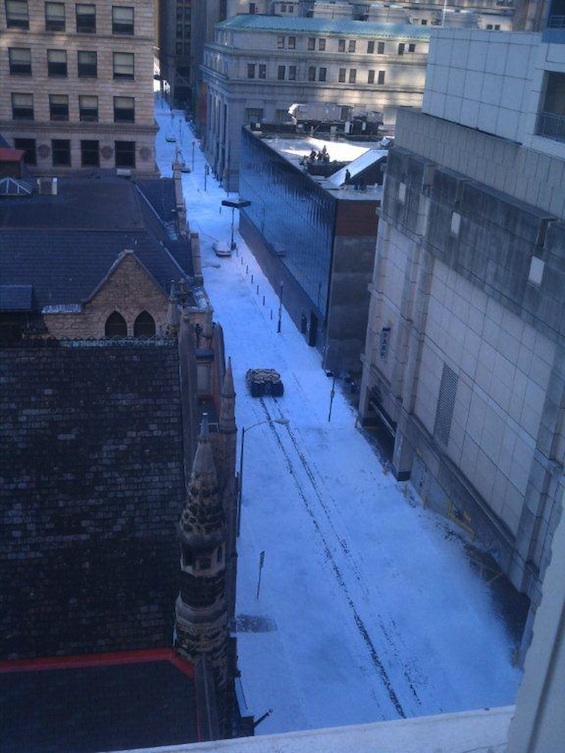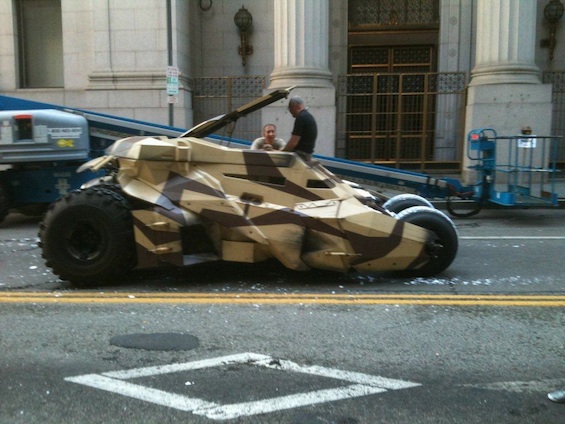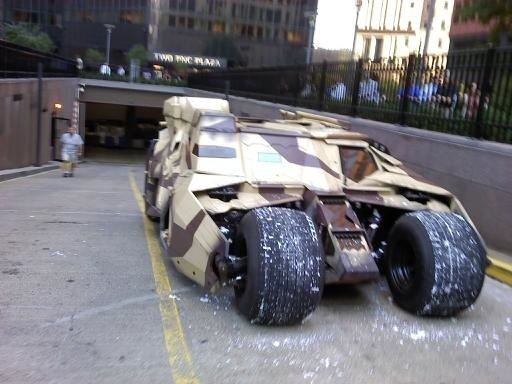 Here's another snowy-road Tumbler shot, from Snook via one of her Geeky co-workers.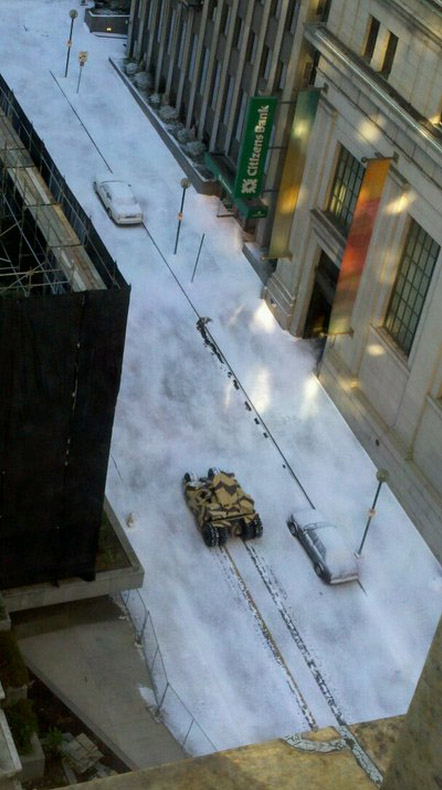 Finally, here's one more shot from Trevor - who sent us some photos yesterday.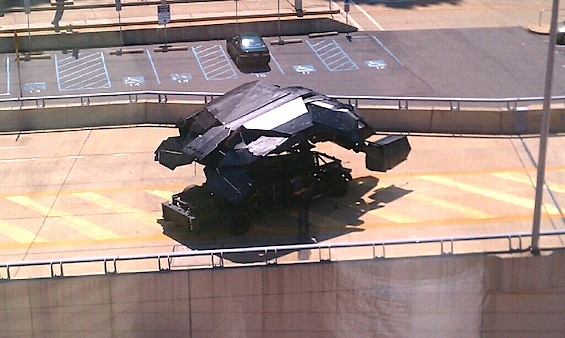 Several other angles of this are making the rounds on the Net (THIS link was sent to us by Bendy, for example). It's definitely a...something...mounted on a moveable truck/rig. Is it possible The Bat has himself a flying machine this time around? Or, is this just some funky looking camera platform? More as we know/see more...
--- follow Merrick on Twitter ! ---