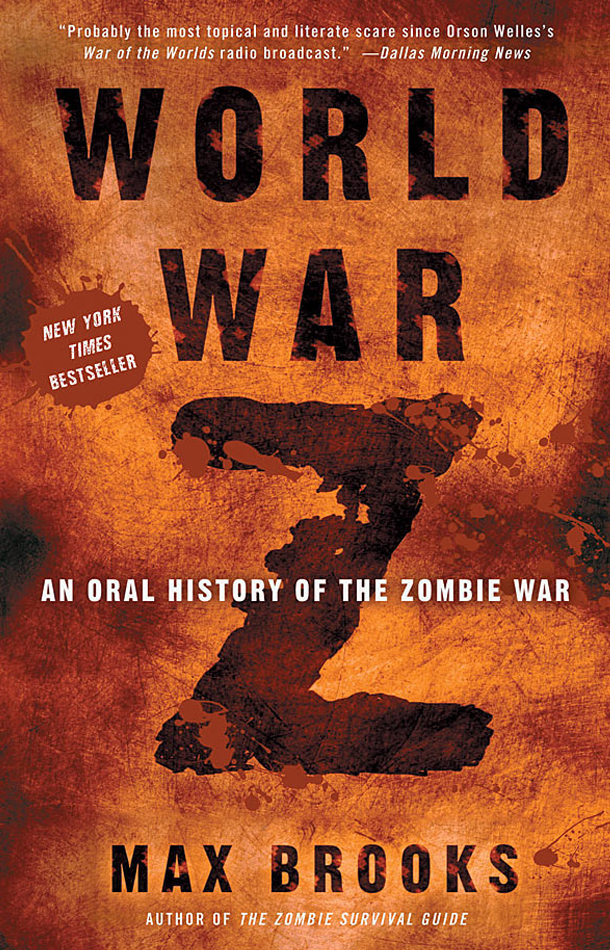 Nordling here.
I've been anticipating the movie adaptation of this book since I read it for the first time, and all signs now point to Paramount releasing WORLD WAR Z on December 21, 2012. That puts it head-to-head with Disney's LONE RANGER. Depp vs. Pitt. Western vs. zombie apocalypse. Who will win? I'll be happy to see both, and hopefully they'll both be good. But WORLD WAR Z is the one I'm more interested in, frankly. I want to see this done right.
Which is why the synopsis, issued in Paramount's press release, gives me some concern. I don't remember it happening quite this way in the book, and it sounds like Pitt's character is more of a facilitator than we first thought:
The story revolves around United Nations employee Gerry Lane (Brad Pitt), who traverses the world in a race against time to stop the Zombie pandemic that is toppling armies and governments and threatening to decimate humanity itself. [Mireille] Enos plays Gerry's wife Karen Lane; [Daniella] Kertesz is his comrade in arms, Segen.
What does this mean for the larger story? Will Lane be a witness to the various events described in the book or will this be more of an ensemble piece? The film's already tempting fate by not being rated R, and I'm not a fan of Marc Forster's shaky-cam style of action as we saw in QUANTUM OF SOLACE; I really hope that we got some epic-scaled zombie horror instead of a cameraman with a seizure in the midst of battle. No telling how this will turn out at this point; as always, I'm optimistic until I see the final film.
Nordling, out.