@@@ What the &#$% is AICN's SDCC FALLOUT Q&@? @@@
Greetings, folks. Ambush Bug here with another interview I conducted at the San Diego Comic Con. Special thanks to AICN's unsung hero, Muldoon, for transcribing all of these back and forthings. Expect a ton of interviews to be released daily until my interview well is dry (and believe me, it's going to be a while after this con). One of my first interviews at the con was with the guys at Zenescope Entertainment: Ralph Tedesco, Writer and Editor In Chief, and Raven Gregory, Executive Editor and one of the lead writers of the company. Here's what Ralph and Raven had to say about what's been going on and what's coming up for Zenescope…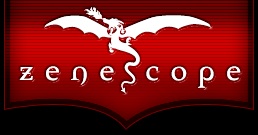 AMBUSH BUG (BUG): Alright, well I'm here at the Zenescope booth. I'm here with Ralph and Raven and we are going to talk about all things Zenescope. So how are you guys doing today?
RALPH TEDESCO (RT): I'm doing great.
RAVEN GREGORY (RG): Doing good. Doing good.
BUG: Cool. Like I was saying, this is my first interview here at San Diego in 2011. What do you guys think of the con so far?
RT: It's different for us, because we have a bigger booth this year. We moved up to a larger space. We are doing a GOOD VS. EVIL campaign online, so you could enter for a chance to basically be in a comic book. So we are doing this whole GOOD VS. EVIL thing, so that's really drawing a lot of people to the booth as well. It's been crazy.
BUG: How about you, Raven? What's the con like for you this year so far? Is it any different than previous years?
RG: Yeah, I mean it seems like no matter what every year it gets bigger and bigger. I mean, we've gotten bigger and bigger…this booth is huge, so it's kind of cool.
BUG: So what's that like? Through the years you guys have been…how many years has Zenescope been in business?
RT: Well Joe and I started the company in 2006, so it we are in our sixth year, so not too long, but I feel like we've been growing.
BUG: So five years in, what have you guys learned? What's the main thing you've learned in those five years?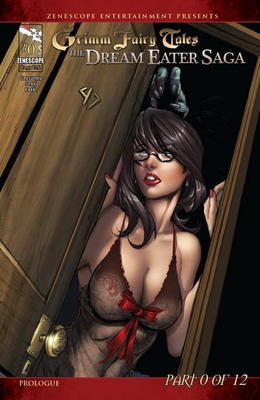 RT: Not to listen to Raven.
[Everyone Laughs]
RT: No, I'm kidding. We've learned a lot, you know. We've made mistakes, but I feel like we have figured out or are figuring out what our fans want to read and you know, luckily it's stuff that we like to write.
RG: Yeah, and I mean we have definitely gotten a better handle on gauging the fan interest, like one of the big things that's coming out of San Diego is we are going to be doing the Wonderland ongoing, which for years Wonderland's been one of the strongest titles we've had and it was just a matter of waiting for the right story to come along to really say "Okay, it's time to take this to the next level," so that's kind of cool.
BUG: Definitely. So what else are you guys talking about here at the con? You are in the middle of the DREAM EATER SAGA, so what's going on with that? Can you catch people up who might not have been able to check it out yet?
RT: For those who haven't been following, so far the Dream Eater come has come to earth and he's started attacking both the forces of good and evil, so you see as he's been picking these various characters off and these forces of good and forces of evil are forced to join together to find a way to defeat this thing, they are starting to come to the last round of the run, you know? Everything is kind of building up to issue 12, which is the big climax of the series. But you really get to see how all of these different characters are interacting with each other and it's pretty cool.
BUG: So are the casts going to be shuffled after that? Are we going to see Mad Hatter in a different setting or a different book?
RT: Yeah, I mean there's going to be some shaking up of the universe. There are going to be some surprise deaths, especially in issue 12. We are killing some characters that people might not want to be killed off, probably, and we are not planning on having them make triumphant returns later, we are probably just killing them off and then we have new cool characters coming in, so it will be fun.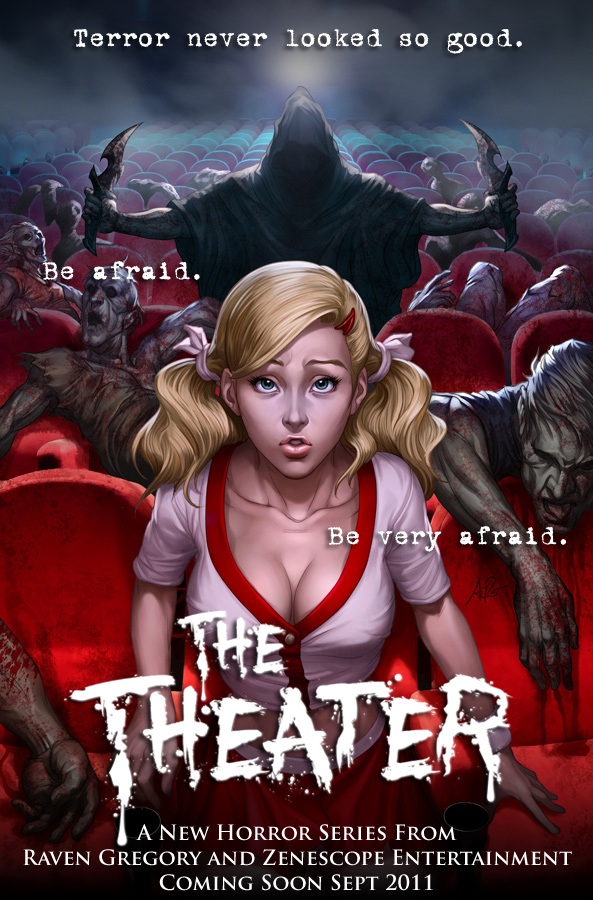 BUG: Great, so that actually was my next question, going out of this giant crossover what's going to be happening after that?
RT: Well right now we have…Raven's writing THE THEATER, which is a horror series that he did. (Laughs) It's like nothing that you've seen before, it's a really cool and creepy horror series that he can probably talk a little bit more on, and what else do we have coming? We have THE WONDERLAND ongoing and GRIMM FAIRYTALES LIBRARY, which we are doing sort of an alternate Grimm's Fairytales universe with a library where we have our main character Sila Mathers from GRIMM FAIRYTALES is, in this universe, is a teenage girl and her and her brother discover this library. Within this library the books come to life and they get sucked into the stories, so all hell breaks loose literally. So that's a cool series coming out.
RG: It's an all ages title as well, so I mean its going to be something cool that we will be able to give to the younger fans that before we weren't able to…you can't give them RETURN TO WONDERLAND.
BUG: That's something new for you guys, going for that, because usually with the babes on the covers and everything some younger kids might not be allowed to read those, so that's definitely a new market. What else have you guys had to tweak to get that younger generation?
RT: Well when we first started it was mainly for adults, you know? We were doing horror and the covers that are a little bit scandalous, so we decided to start up Silver Dragon books which is our all ages line. We've always wanted to do some all ages stuff, so that was the idea behind it, because we are doing "Top Ten Deadliest Sharks," "Top Ten Deadliest Predators" and "Dinosaurs…" So we are doing these books and that's with The Discovery Channel and then we decided "Why not do more all ages stuff?" Even with our Zenescope line, but also mainly to get kids involved and over to the silver dragon books.
BUG: Yeah, I saw the top ten books over there. How did that come about? Your partnership with Discovery.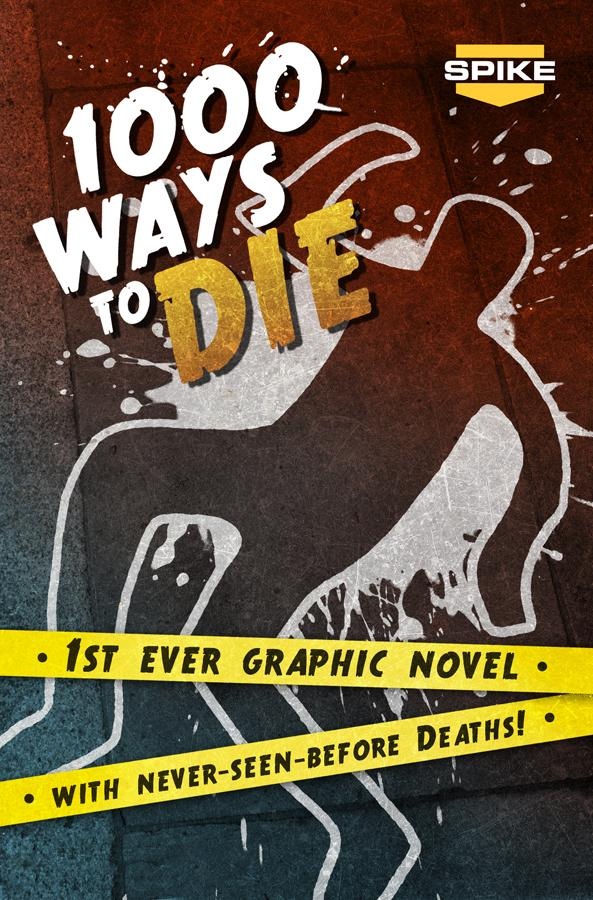 RT: You know, we just had an idea and we contacted Discovery and we kind of pitched the idea and said, "Hey, we are fans of sharks and shark week." Everybody loves shark week, "So we were like 'Hey, why not do a book about sharks? Kids will love that." "What kid doesn't want a shark," so Discovery was into it and they were like "Cool," so we did it.
BUG: And I also saw that you guys are doing a 1,000 WAYS TO DIE or A MILLION WAYS TO DIE…
RT: I'm sorry, a HUNDRED MILLION WAYS TO DIE, a 1,000 WAYS TO DIE is coming out in the fall; I think late September is when it's scheduled to release now and yeah, it's with Spike Channel and we are doing new…if you have seen the show, it's just ridiculous ways people have died, stupid ways people have died and we just took that and wrote up some, based on real deaths, some stupid ways people have died and it's going to include twenty stories and is just going to chronicle…
BUG: So is that going to be like a hard cover?
RT: It's going to be like a trade softcover cook, which you know is going to be one of those fun coffee table books. It's going to be cool.
BUG: I love that show, it's hilarious to watch.
RG: [Holds up something] I've never seen this one before--two people died having sex in a Porto potty.
BUG: Oh wow, I guess if you've got to go…
RT: We have some cool ones coming out.
BUG: Cool, so what else is happening? How about just the WONDERLAND universe and all of this shared universe now coming out of that crossover. What's it all going to be like now that you guys have kind of connected it all?
RG: Now a lot of the spot light is on…a lot of the series that have one shots like SALEM'S DAUGHTER, spinning out of that we have the new SALEM'S DAUGHTER series as well as SINBAD. Sinbad has a crossover spinning out of the events of the DREAM EATER SAGA.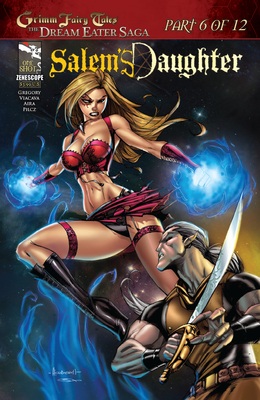 RT: We are doing a GRIMM FAILY TALES/SINBAD crossover story arch and then again the WONDERLAND ongoing is coming around.
RG: One of the biggest things I think coming out of the DREAM EATER SAGA is you are going to see a lot of the characters and the stakes are definitely going to get risen a lot, especially like with The Dark One; he has always been the main bad guy, but now you are going to see him actively start pushing toward what his final goal in all of this is, so all of the stakes are raised.
RT: We are going to do…Issue 66 of GRIMM FAIRYTALES is going to be a good jumping off point for fans who haven't followed the series through the first 65 issues, so that will help kind of get readers caught up a little bit.
BUG: Coming out with all of these sort of new number ones, is this a good jumping on point after the DREAM EATER SAGA? Is that a way to reboot, well not reboot, but reintroduce the character?
RT: It's going to be more friendly towards people who don't know the whole universe. It's not going to reboot it, it's just going to give people a new story arch and they can kind of be like "I can follow this. There's history I need to catch up on, but this makes sense to me."
BUG: Well one of the things that I noticed just about this company in particular is it seems like the three of you guys are really constructing a really cool universe and you guys seem to really work well together. What's the relationship like between the three of your guys?
RG: I say crazy stuff to Ralph and he's like "What are you drinking?"
RT: Right. I yell at Raven. Raven cries some times. You know what you do? You beat him down a little bit and then you build him back up.
[Everyone Laughs]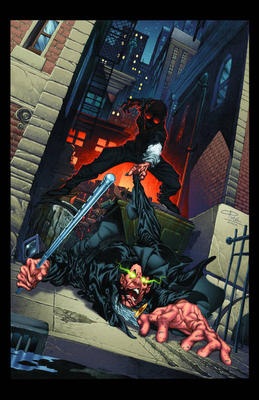 RT: No, it's pretty cool, like Raven will call me with an idea and then we will riff off of that and create a new idea out of that or he will do that with Joe and then we will kind of get on the phone and all discuss. We have a good synergy in that way where the stories come pretty organically.
BUG: Is there anything else you guys wanted to share with the Ain't It Cool audience?
RT: Look out for PIPER. We are making an announcement this weekend that Mandalay Vision is going to be producing it as a film, so hopefully that will get away by next year. PIPER is one of our Grimm's Fairytales.
BUG: I just read the PIPER crossover in the DREAM EATER SAGA and it was really a good issue. It really is a fascinating reinvention of that character.
RT: Yeah, it's a cool character and the film is going to be basically about this Piper who is summoned into the modern day to do your bidding, so to speak, and he starts kind of wreaking havoc ala Freddy Krueger or a Candyman-type character. It's really cool.
BUG: Nice. It seems like you guys specialize in almost a supernatural horror kind of sense. Is that the overall tone of your guys' universe, you think?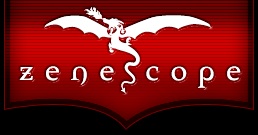 RT: Yeah, I mean it's not like… We will stray from that here and there. I think right now, yes, that's the main focus with super natural horror thriller, I mean and I feel like we do it well, so I'm glad our fans do too, but we will definitely be expanding into other realms down the road as we are able to.
BUG: Good. Well I'll definitely be checking in with you guys next year at the con as well, but yeah thanks so much for taking the time to talk to me today.
RT: Thanks for taking the time for us. We appreciate it.
BUG: Be sure to check out the rest of the DREAM EATER SAGA and the rest of the fun stuff from Zenescope on their website here!
---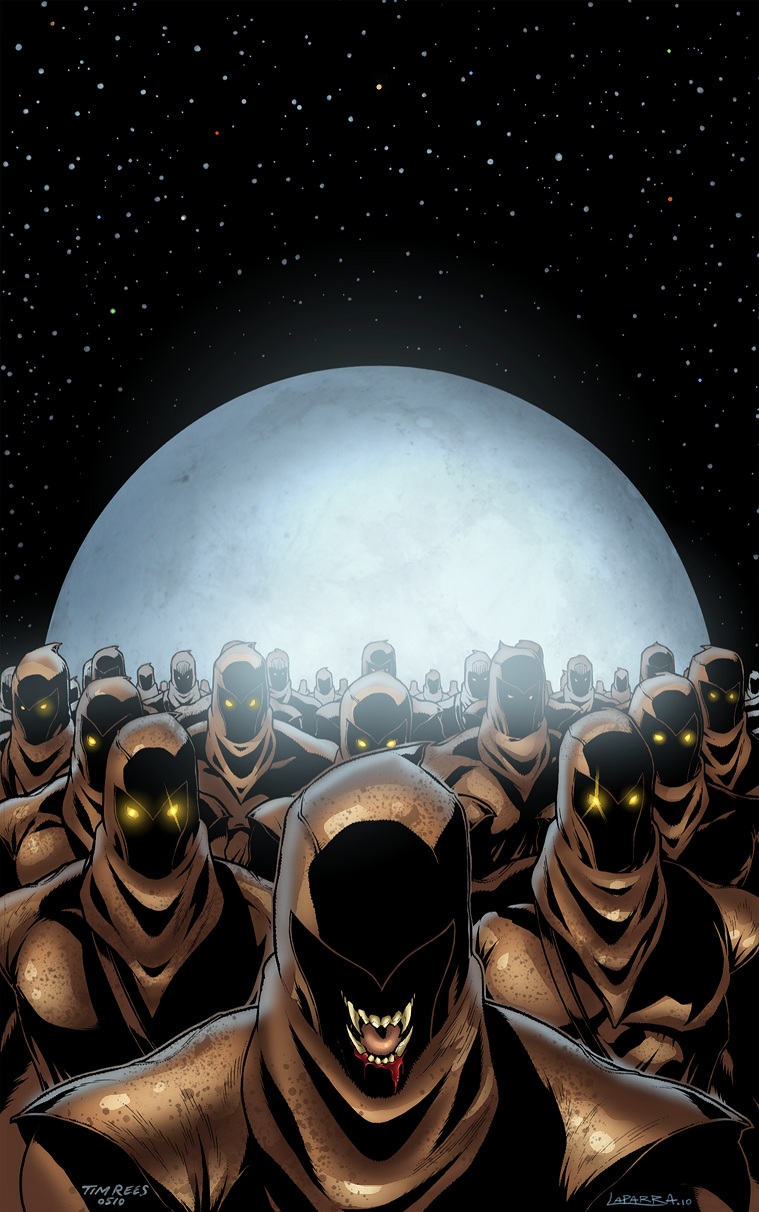 Ambush Bug is Mark L. Miller, original @$$Hole / wordslinger / reviewer / co-editor of AICN Comics for over nine years. Mark is also a regular writer for FAMOUS MONSTERS OF FILMLAND and will be releasing FAMOUS MONSTERS first ever comic book miniseries LUNA in October (co-written by Martin Fisher with art by Tim Rees)! Support a Bug by checking out his comics (click on the covers to purchase)!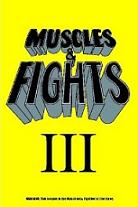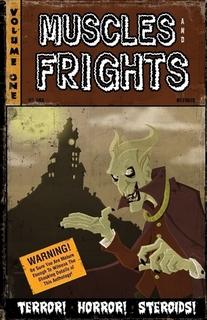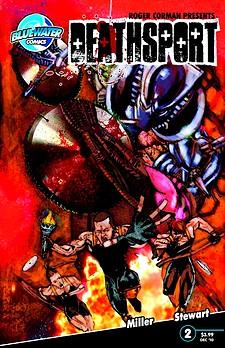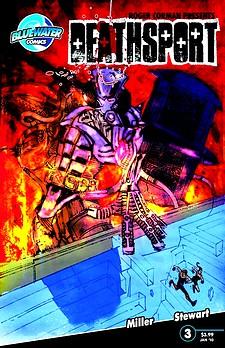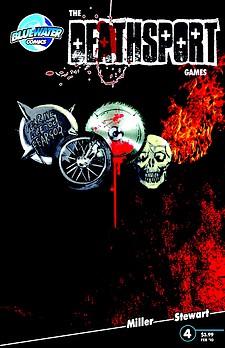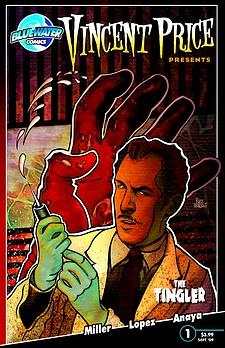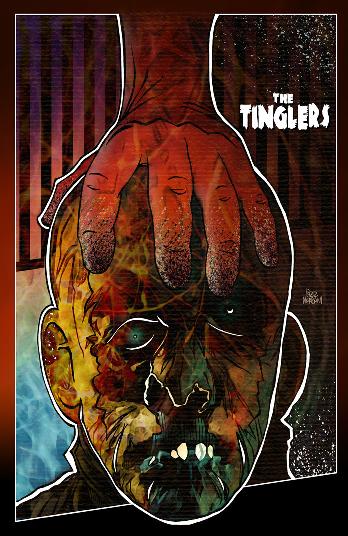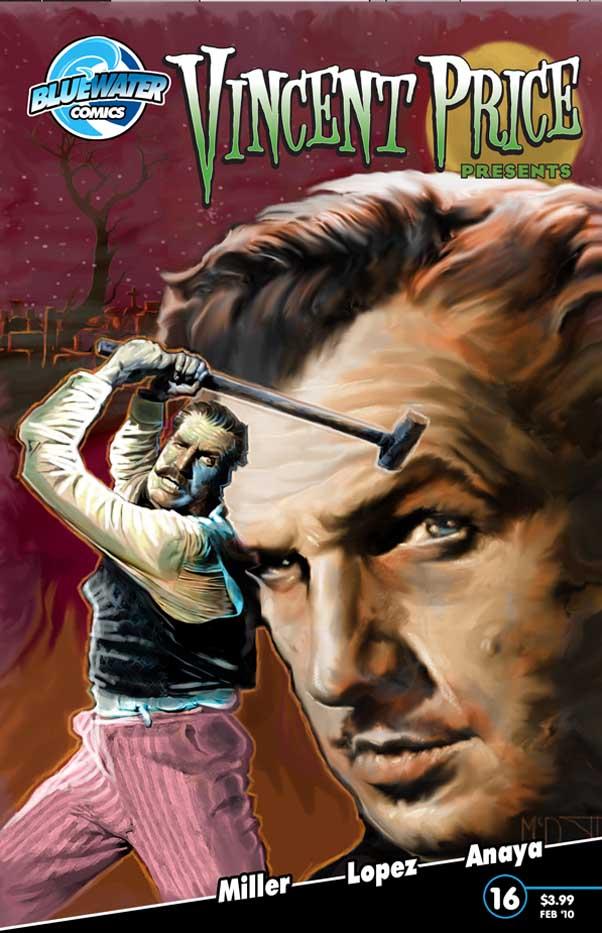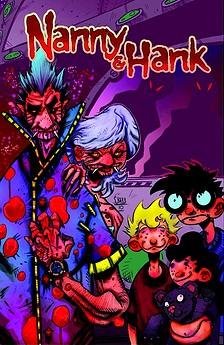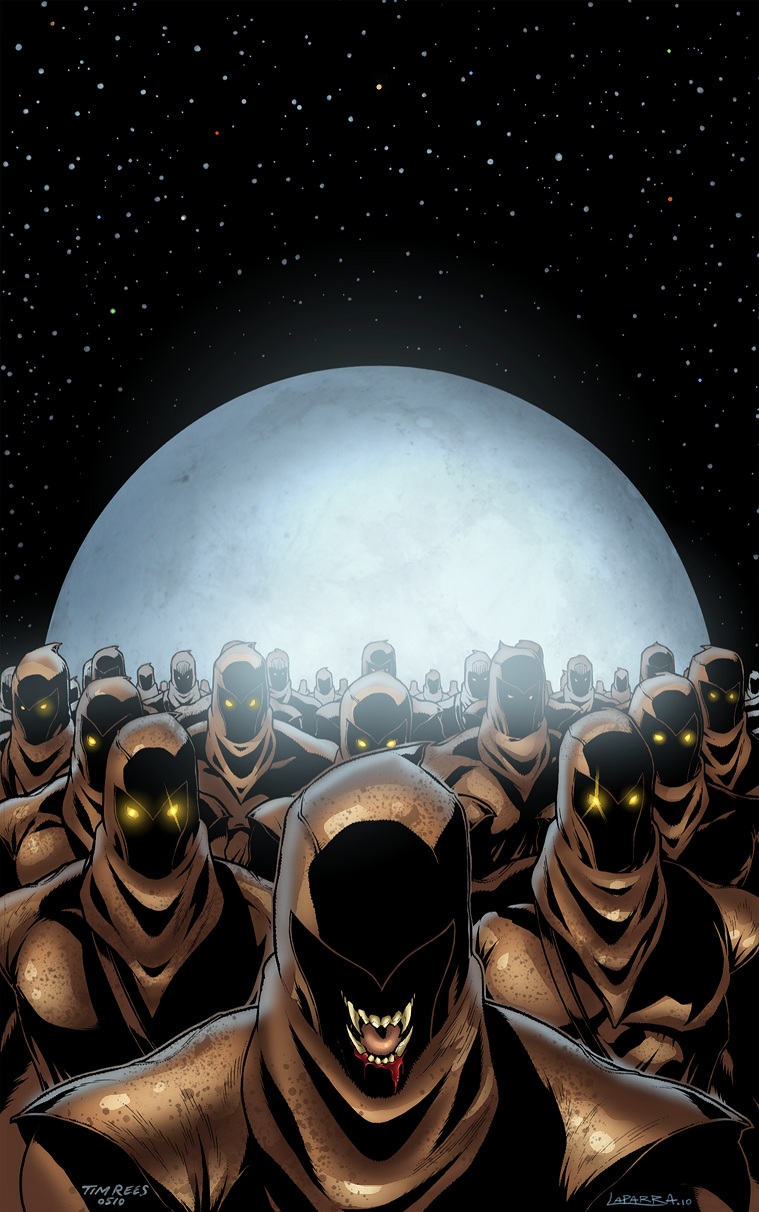 Check out NANNY & HANK's Facebook Page
Check out THE DEATHSPORT GAMES' Facebook Page
---
Editing, compiling, imaging, coding, logos & cat-wrangling: Ambush Bug
Proofs, co-edits & common sense: Sleazy G
---
Looking for more SDCC Coverage?
Check out Bug's panel Horror on the Paneled Page in its entirety from the con!!!
Ambush Bug announces his new werewolf comic LUNA on FAMOUS MONSTERS panel!!!
SJimbrowski brings back a ton of webseries news from Comic Con—Felicia Day's DRAGON AGE REDEMPTION! MORTAL KOMBAT! & Bryan Singer's H+ THE DIGITAL SERIES!
Bug sits for a lengthy chat with Marvel CCO Joe Quesada!
SJimbrowski reports from Felicia Day's THE GUILD and Joss Whedon's panels!
Bug talks with DC top brass Dan Didio & Jim Lee!
Bug talks Fear.net's TODD & THE BOOK OF EVIL star Jason Mewes!
Keep an eye out for more interviews and special reports from SDCC 2011!
---
Going to be in Chicago this weekend? Chicago's got two conventions of note worth checking out! FLASHBACK WEEKEND CHICAGO HORROR CONVENTION will be at CROWNE PLAZA CHICAGO O'HARE, 5440 N. River Road, ROSEMONT, IL 60018! Join Robert Englund, Malcolm MacDowell, Sid Haig, Lance Henricksen and more to see all of the sights, frights, stars, and nightmares there are to see at this Chicago's premiere horror convention this Friday-Sunday! Be sure to click on the image to the left for ticket info, a full schedule of events, and more goodies!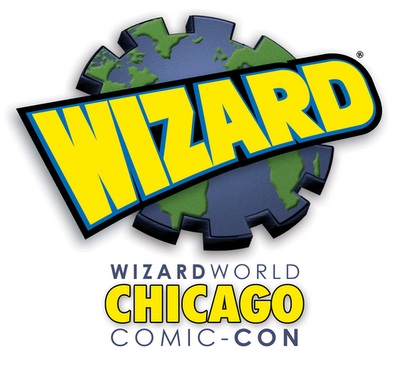 And if it's comic books and stars you're looking for, WIZARD WORLD CHICAGO 2011 is going on just a few blocks away at the DONALD E. STEPHENS CONVENTION CENTER, ROSEMONT, IL 60018 this Thursday – Sunday! Bruce Campbell, Patrick Steward, Felicia Day, Vivica A. Fox, and many more stars are set to be there this weekend! Be sure to click on the image to the right for scheduling and ticket info! Ambush Bug and the Chicago @$$Holes will be bopping between these two conventions all weekend. No self respecting genre fan would miss these two events. See you there!