"Louie," my pick for last year's best new sitcom, is getting a 13-episode third season, FX execs announced at a Friday Television Critics Association panel.
Talking-dog comedy "Wilfred," which launched on FX in June, is getting a 13-episode second season.
The channel's "It's Always Sunny In Philadelphia," which someone recently told me was funnier than "Arrested Development," "Eastbound and Down" and the original BBC version of "The Office" combined, just got both an eighth and ninth season that will make it the longest-running sitcom on basic cable.
FX president John Landgraf had this to say about FX's "Powers" pilot, which follows cops chasing supervillains:
"We saw possibility to do an interesting take on a cop show. Once you have 'The Shield' on the air, it's really tough to top that. You'll notice we haven't put a cop show on the air since then."
Has anyone told this to Tim Olyphant and Walt Goggins?
Find all of EW's story on the matter here.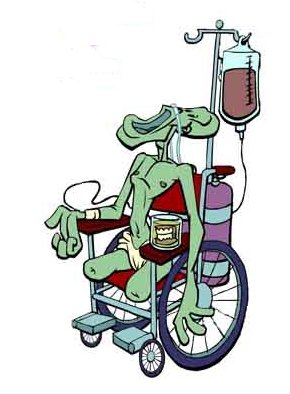 Shipping Next Month On Blu!!
Hundreds of Blu-rays Under $10!!