Merrick here...
There was a bit of drama surrounding yesterday's reveal of a trailer for the second wave of Season/Series Six episodes. This ended up requiring extra/unexpected time to work through. As a result, I haven't had the bandwidth to put the finishing touches on my originally planned piece...a look at "The Sun Makers" (Baker, Story #95) and "Marco Polo" (Hartnell, Story #4). Accordingly, I'm repurposing yesterday's initial post so that a Friday Docback opportunity remains in-place and solvent, albeit in an unintended form this week. I'll run 'The Sun Makers' and 'Marco Polo' write-ups next week. "The Sun Makers,'" in particular, I enjoyed tremendously.
I may updating this post with fresh tidbits throughout the day today, and even into the early evening, U.S. time - so be sure to check back as there's the possibility of more.
A NEW TRAILER FOR DOCTOR WHO SEASON/SERIES SIX, WAVE TWO
BBC has unveiled a new trailer for the second wave of DOCTOR WHO Season/Series Six episodes. This is different from the promo which debuted 'round Comic-Con. Check out the embed below- which originates HERE.
Interestingly, still no return/premiere date for the show on BBC? We recently learned that DOCTOR WHO will return to BBC America on August 27. Not too long in the grand scheme of things, but also an eternity.
BBC AMERICA COMMISSIONS THREE NEW 'BEST OF' SPECIALS
BBC America is counting down to Season/Series Six Wave Two with three new "Best Of..." specials.
DOCTOR WHO: BEST OF THE DOCTOR airs on August 13, DOCTOR WHO: BEST OF THE MONSTERS bows on 20 August, and DOCTOR WHO: BEST OF THE COMPANIONS will air August 27th - evidently succeeding BBCA's broadcast of 'Let's Kill Hitler' (the first in the newest batch of episodes).
The other, as I sat down to watch "The Sun Makers," my teenage son incredulously got up and left the room.
INCREDULOUS TEENAGE SON: Oh - you're watching him?
ME: Yes. Do you have a problem with that?
INCREDULOUS TEENAGE SON: I do. He's the brother I never wanted, and you talk about him all the time.
ME (working up the best shine in my eyes I could muster): That's because he's a Doctor.
INCREDULOUS TEENAGE SON: Whatever, Dad.
ME: You could be too, if you applied yourself. Sit down - get to know him.
INCREDULOUS TEENAGE SON: I don't want to know him.
ME: You should. He's your brother.
INCREDULOUS TEENAGE SON: No.
ME: You're going to reject eleven siblings? You're just jealous. And intimidated.
And off he went to disappear into XBOX Live. I mention all of this in reference to the BBCA Specials. I fully understand that, in no way, shape, or form am I..."Dad"...cool enough to convince my son to watch DOCTOR WHO. However, Allison Haislip, who appears in at least one of the Specials? My son has a thing for Allison. And if she's into DOCTOR WHO, then...just maybe...WHO might finally be swayed towards giving it a try. I don't blame him, really. I mean, between the two of us, who would you find more convincing?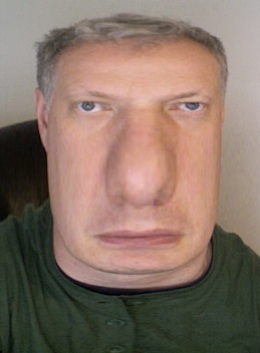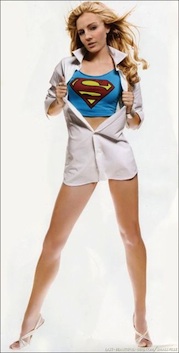 You can find more about the Specials via BBC America's site, HERE.
LEST I FORGET...
Been meaning to mention this for a few weeks now and it has continually
slipped my mind. The image below speaks for itself - CLICK THE PIC for ordering information.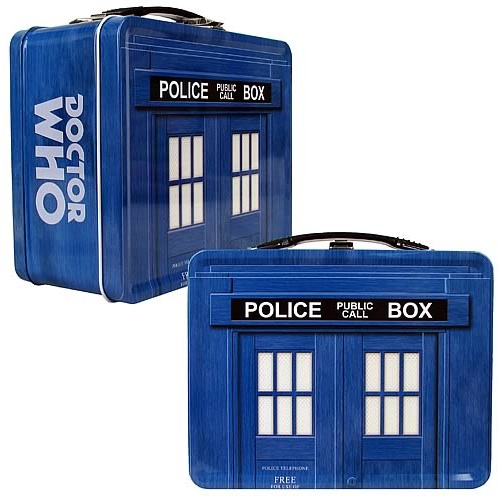 INTERESTING INSIGHT REGARDING THE DOCTOR WHO EXPERIENCE NOW IN LONDON
Posted below by Talkbacker V'Shael. Great timing on this as. At the moment, it looks like I'll be traveling to the U.K to partake in the DOCTOR WHO EXPERIENCE sometime in late November/early December and this stuff is cool to know. Thanks very much for sharing this, V'Shael.
Here's V'Shael's post...
I got to go to the Doctor Who experience the other week, while I was in London for a few days.

It seems that the exhibition is changing throughout its run.

For example, the Silents are modelled and feature in 4 places I could see, but those models only went up after the airing of the Impossible Astronaut, apparently.

And in the same way, they now have an Idris costume along with information card, etc... which I imagine only went up after the Doctors Wife episode had aired.

So, if any of you have been or are planning to go, just be aware that there may be new exhibits being added to the Experience, once new episodes have shown us some new things.


Some final quick points for those who may be attending or thinking about attending.

1) Bring a smart phone if you have one. They have their own wifi network, which interacts with the exhibits, and gives you the opportunity to get discounts in the store.

2) They say there's no photos allowed at the start, but that's actually not true. There's lots of places you can take photos. There will be specific sections where the ever-present staff say not to photograph, though.

3) If you're going as part of a group, you'll find it cheaper if you split in two. Anyone who buys a day ticket and goes through, can buy a "re-entry" ticket for 4 quid. Give that and the original ticket to your mate, and split the cost. You can both do the experience separately for a fraction of the cost.

4) The shop at the end is a bit of a rip off when it comes to DVDs and that. BUT they HAD ADIPOSE TOYS!!!

I wanted one ever since I saw the episode, as a stress reliever. Squeeze the little bastard and throw him about the room. Stretch him, whatever. He returns to his original shape in minutes. Fantastic little toy.

5) When you go into the building, you can go upstairs to the experience, turn right and go into the tea shop. No charge. From there, you can see the password for the wifi, and access the website with your smartphone, including discounts and all that. You can ALSO go from the tea-shop into the Doctor Who shop, use your discounts etc... You just can't go from the Doctor Who shop back into the experience. (Even if you have a ticket.)

So if you fancy seeing the shop, website, and buying some merchandise, you don't actually need to do the experience at all. Your smartphone will show you a bunch of the exhibits with excellent pieces of information for each.
--- follow Merrick on Twitter ! ---