Merrick here...
We first got wind that this reveal was coming late last night, via THIS post at Nerd Repository. Seems one of Howard Stern's sidekicks/minions Tweeted that the unveiling of Cavill-in-costume would happen this morning, only to quickly delete said Tweet (but not before a number of people saw it, including Nerd Repository contributor Kyle Wilson).
Turns out Stern's dude...and the Nerd Repository team...were on the money, because the image you see below is our first look at Henry Cavill in costume as Superman.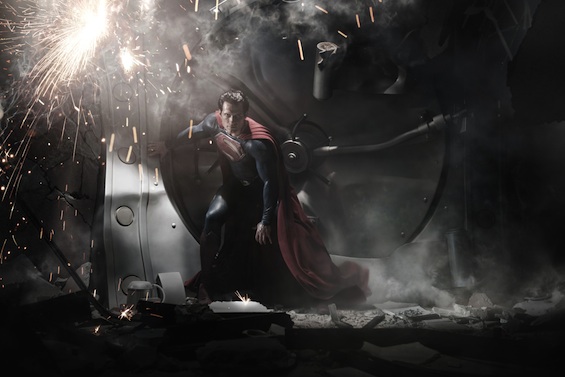 Here's a crude enlargement of the same...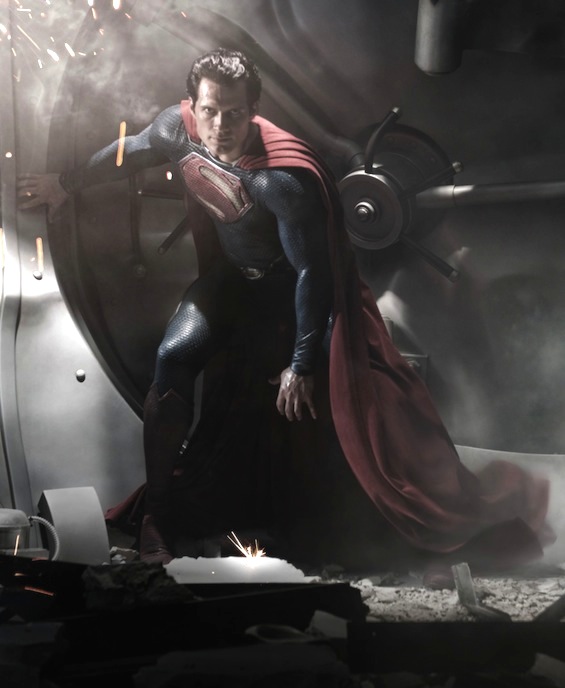 I can't get a higher-res version to upload at the moment, but JoBlo has a larger image HERE!
Earlier this week, we got a sense of Cavill as "Clark Kent" - via images you can find HERE. The Zack Snyder-directed MAN OF STEEL was recently pushed to a June 2013 release. To tide you over during what feels certain to be a very long wait, Hot Toys is releasing an insanely awesome 12" figure of Christopher Reeve in the role...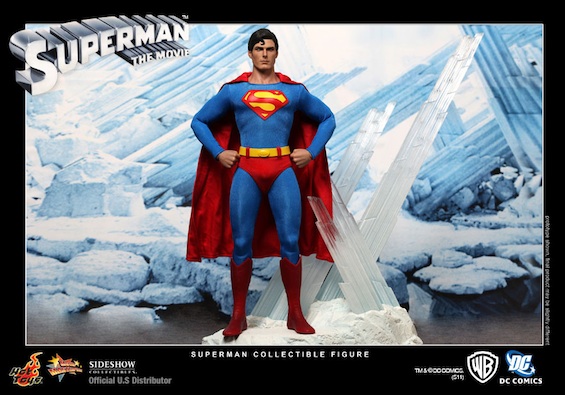 You can pre-order with an exclusive, with Kryptonite necklace HERE, or find the same w/o the necklace HERE.
--- follow Merrick on Twitter ! ---