@@@ What the &#$% is AICN's SDCC FALLOUT Q&@? @@@
Ambush Bug
and the @$$Holes hit the San Diego Comic Con hard this year. So for the next few weeks, expect a megaton bomb worth of interviews and content showing all that happened during this event.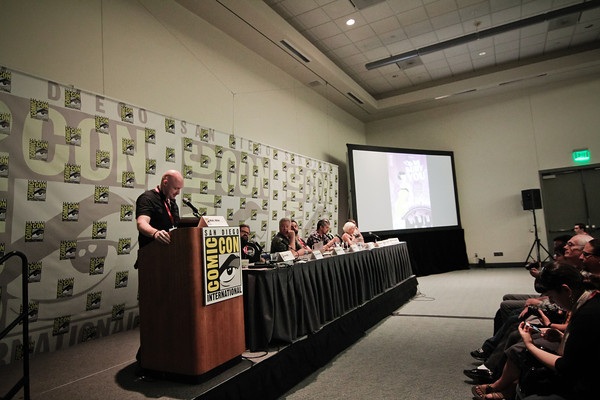 Ambush Bug here. One of the highlights of this year's SDCC was moderating my annual talk about horror with some of the best of the best in the comic book biz. This is the third year in a row that I have done this panel and though I may be biased, I think this year's panel was the best yet. Always thinking of those AICNers who can't make the con, I had the panel filmed to share with all of you. After I introduce our panel, enjoy the panel in its entirety.
AICN COMICS: HORROR ON THE PANELED PAGE Roll Call
Panelist 1: Steve Niles
Known as the mastermind behind 30 DAYS OF NIGHT and CRIMINAL MACABRE, Steve Niles has been one of the writers who brought back horror in a big way and continues to release one horror project after another. Coming up, Steve has more Cal MacDonald mysteries, FRANKENSTEIN ALIVE, ALIVE, MONSTER & MADMAN, and CRIME & TERROR.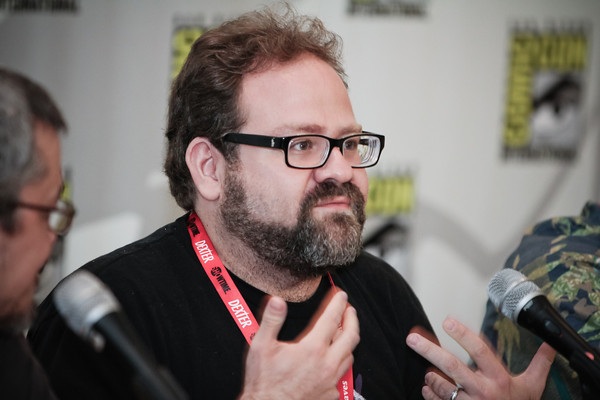 Panelist 2: Joshua Hale Fialkov
Proven to be one of comics' most prolific genre writers, Joshua Hale Fialkov debuted with the moody and horrifying ELK'S RUN followed that miniseries with TUMOR, a noir masterpiece. Recently Fialkov released ECHOES, a descent into madness tale for Image and will be writing I, VAMPIRE as part of DC's new Fall 52.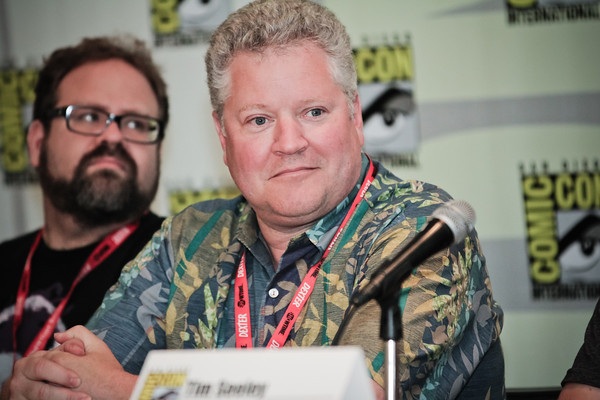 Panelist 3: David Quinn
The legendary David Quinn is responsible for one of the most notorious comics ever with FAUST which he wrote and co-created with Tim Vigil. Quinn went on to write for various titles for Marvel and recently has created a series of FRACTURED FABLES adult children's books, the first entitled THE LITTLEST BITCH.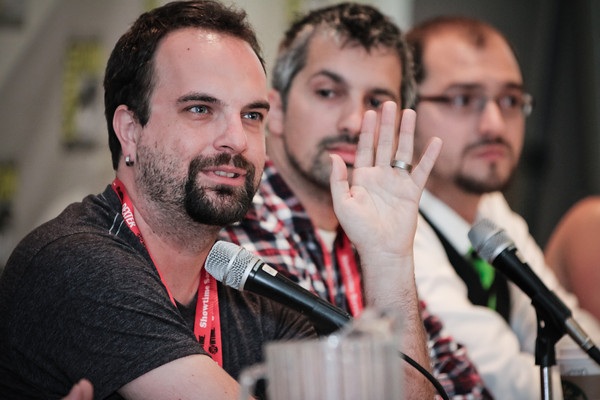 Panelist 4: Tim Seeley
Tim Seeley has been entertaining the masses with the adventures of his horror super heroine Cassie Hack in the monthly horror book through Image HACK/SLASH. It was also announced that Tim will be writing WITCHBLADE for Top Cow and THE OCCULTIST for Dark Horse in the coming months.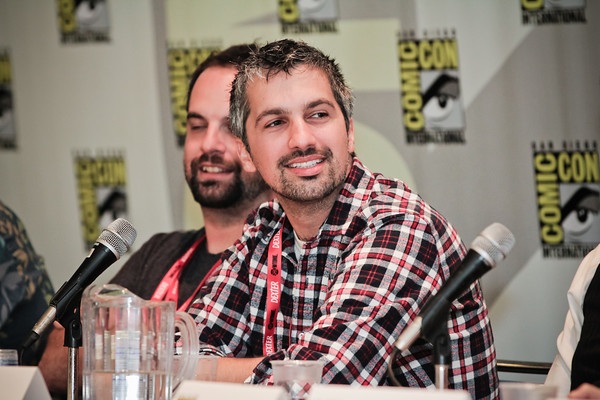 Panelist 5: Matt Pizzolo
Groundbreaking horror director and producer Matt Pizzolo has been experimenting with new ways of enjoying the graphic illustrated medium with his company HALO-8. Writer of GODKILLER and THE LONG KNIVES, Matt is also hard at work producing and directing illustrated films such as Tim Seeley's HACK/SLASH, Ben Templesmith's BLACK SKY, and documentaries such as GRANT MORRISON: TALKING WITH GODS, and WARREN ELLIS: CAPTURING GHOSTS.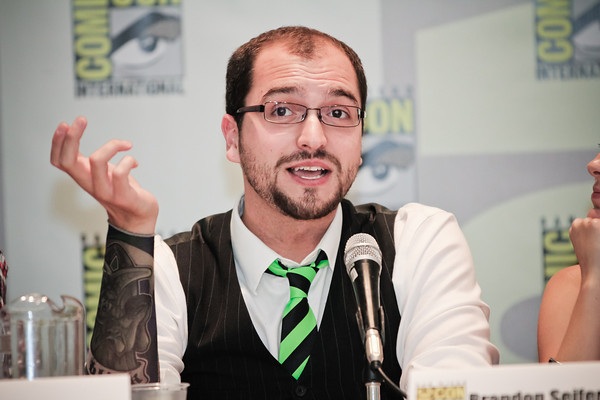 Panelist 6: Brandon Seifert
Brandon Seifert burst onto the scene this year with his hit comic WITCH DOCTOR produced by Robert Kirkman's Skybound imprint. Look for more medical horror mash-up fun with more WITCH DOCTOR comics by Brandon in the future.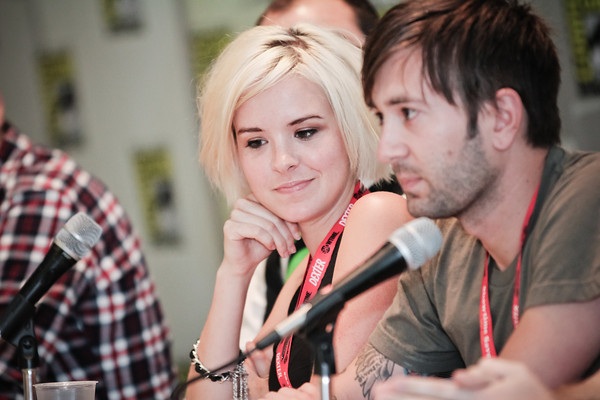 Panelist 7: Brea Grant
The lovely and talented Brea Grant was our single woman panelist. Ms. Grant wrote WE WILL BURY YOU, a flapper zombie tale from IDW with her brother Zane last year and is in the middle of SUICIDE GIRLS, co-written by Steve Niles, from the same company. It was announced at the con that Brea will be the voice of Cassie Hack in HALO-8's illustrated film of HACK/SLASH.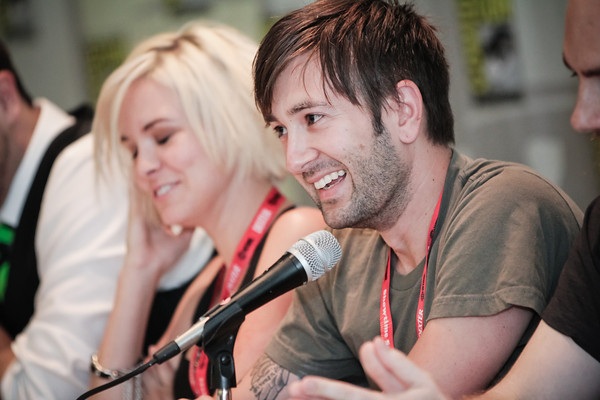 Panelist 8: Zane Grant
Another new face to comic book horror, Zane Grant co-wrote WE WILL BURY YOU and SUICIDE GIRLS with his sister Brea. Zane also will be releasing his own webcomic DETECTIVE WARLOCK: WARLOCK DETECTIVE to be released later this year.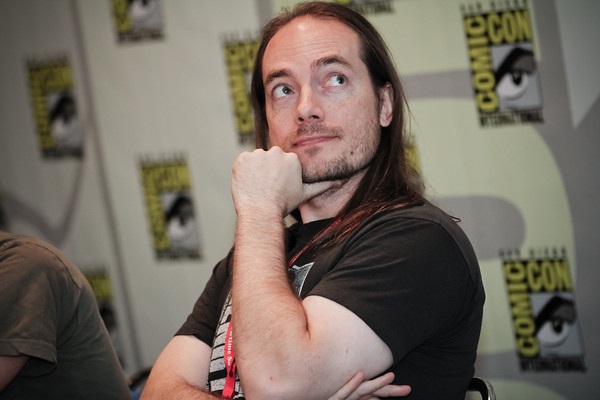 Panelist 9: Terrance Zdunich
Serving as our power anchor on the panel is Terrance Zdunich, the warped mind behind REPO: THE GENETIC OPERA. Terrance is in the middle of releasing his own creator owned miniseries called THE MOLTING (an excellent read, BTW) and plans to finish the series in the upcoming year.
Moderator: Mark L. Miller (Ambush Bug)
Finally, there's little old me. Writer/editor for AICN COMICS and AICN HORROR for ten years, writer of NANNY & HANK, TINGLERS, DEATHSPORT GAMES, FAMOUS MONSTERS MAGAZINE, and the upcoming LUNA werewolf miniseries. This was the third year in a row that I've hosted this panel.
Well, that's our mighty panel. Below is how it all played out. So if you have time at lunch today, check out the entire panel below.
---
Part 1 – Intros and What's the equivalent of a jump scare in comics?
---
Part 2 – What kind of messed up stuff happened when you were a kid to make you a horror writer?
---
Part 3 – Real normal life scary, miniseries vs ongoing horror miniseries and horror pet peeves.
---
Part 4 – Women in horror, crossing the line and you knew TWILIGHT would come up, didn't you?
---
Part 5 – Inspirations, nightmares, what's coming up, and closing comments.
---
Thanks to everyone who took part in the panel and the folks who filled the hall in the audience. And special thanks to Don Le, Paolo Ongeko, and John Ngo for all of the excellent pictures and video. Click the links to find out more about Don's
profile
,
portfolio
,
wedding images at Bliss Imagery
, and
videography.
---
Editing, compiling, imaging, coding, logos & cat-wrangling: Ambush Bug
Proofs, co-edits & common sense: Sleazy G