Merrick again...

Talkbacker "alienfanatic" points us towards Dread Central's source link, which offers even more screenshots from the PROMETHEUS Comic-Con footage. A few select shots appear below - click any of them to jump to a large gallery of more pics!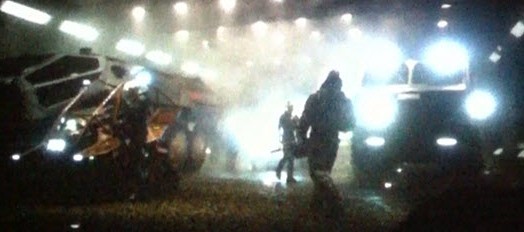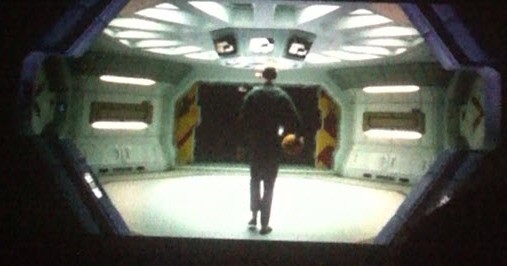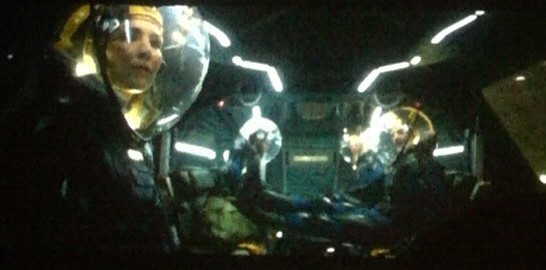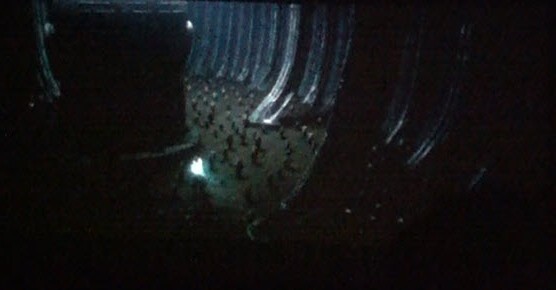 More below...
--------------------------------
Merrick here...
I'm a bit surprised it took this long, but images from PROMETHEUS' recent Comic-Con reel have now leaked online.
I'm supposing these were snapped by a courageous and industrious Geek who was particularly sly and and quick on his or her feet while said footage was screened - so the image quality here isn't stellar. These pics are, however, good enough to give us an intriguing glimpse at the "look" of the Ridley Scott directed ALIENverse saga, which opens next Summer. And, not surprisingly, there appears to be a healthy portion of ALIEN in the mix.
CLICK any of the shots below to jump to Dread Central, purveyor of these images, to see a few more shots from the reel. Thanks to John for pointing us towards these.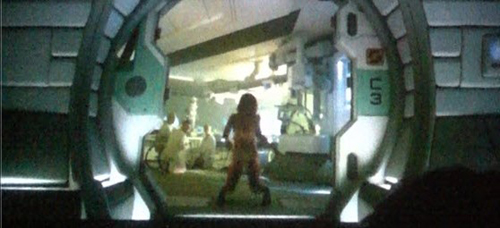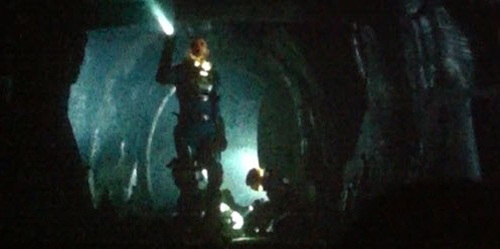 --- follow Merrick on Twitter ! ---