Nordling here.
THE DARK KNIGHT RISES is currently shooting in Pittsburgh, and Just Jared has scored some shots of Tom Hardy in full-on Bane livery. These shots are fairly spoilery as it looks like Bane's standing on this film's new version of the Tumbler. It's decked out in camouflage, so it's possible that this may be another Wayne Enterprises prototype.
I'm not the biggest fan of these shots - these aren't official shots and I'm certain Christopher Nolan wouldn't have approved - and oddly enough the Bane costume looks like something a fan dreamt up for Comic-Con rather than an official production outfit. It's also not known when in the story this takes place. Obviously these are potential spoilers, so be wary: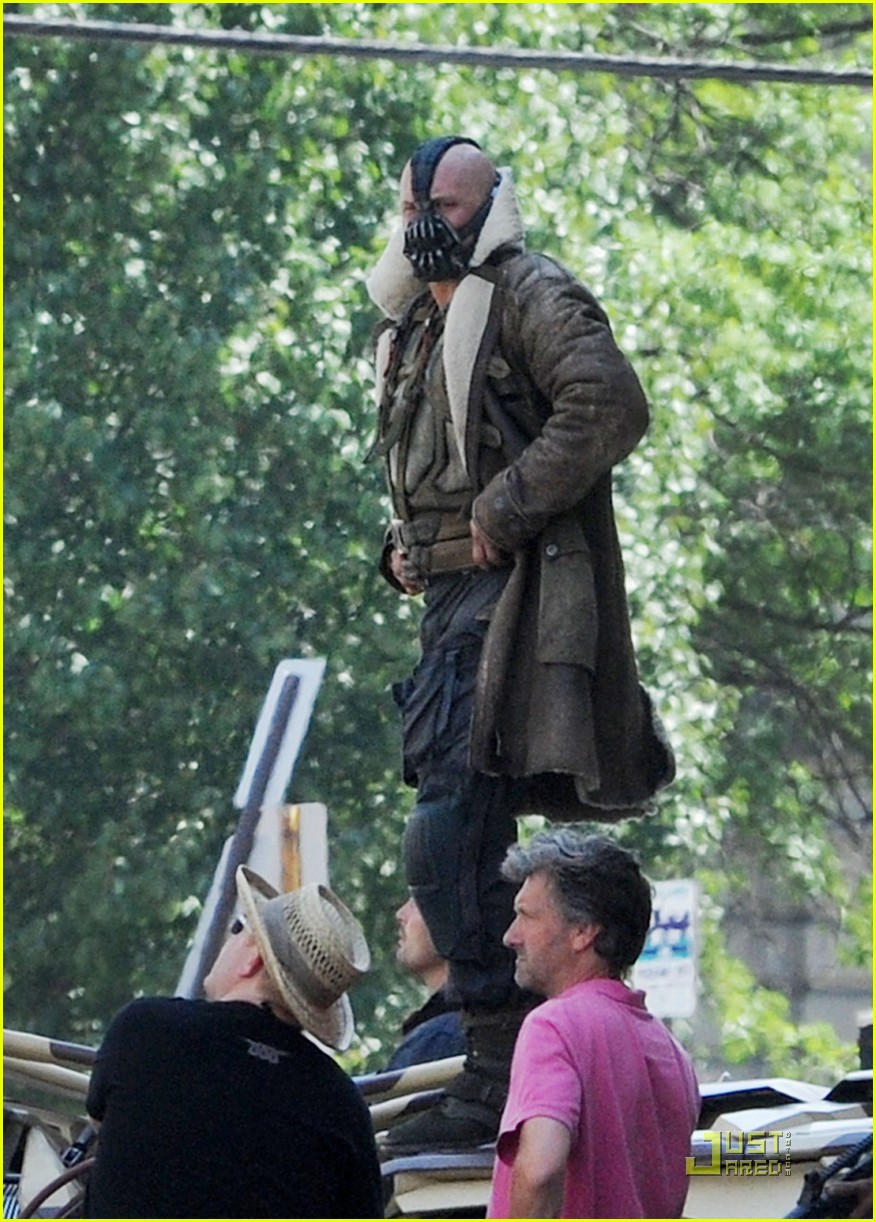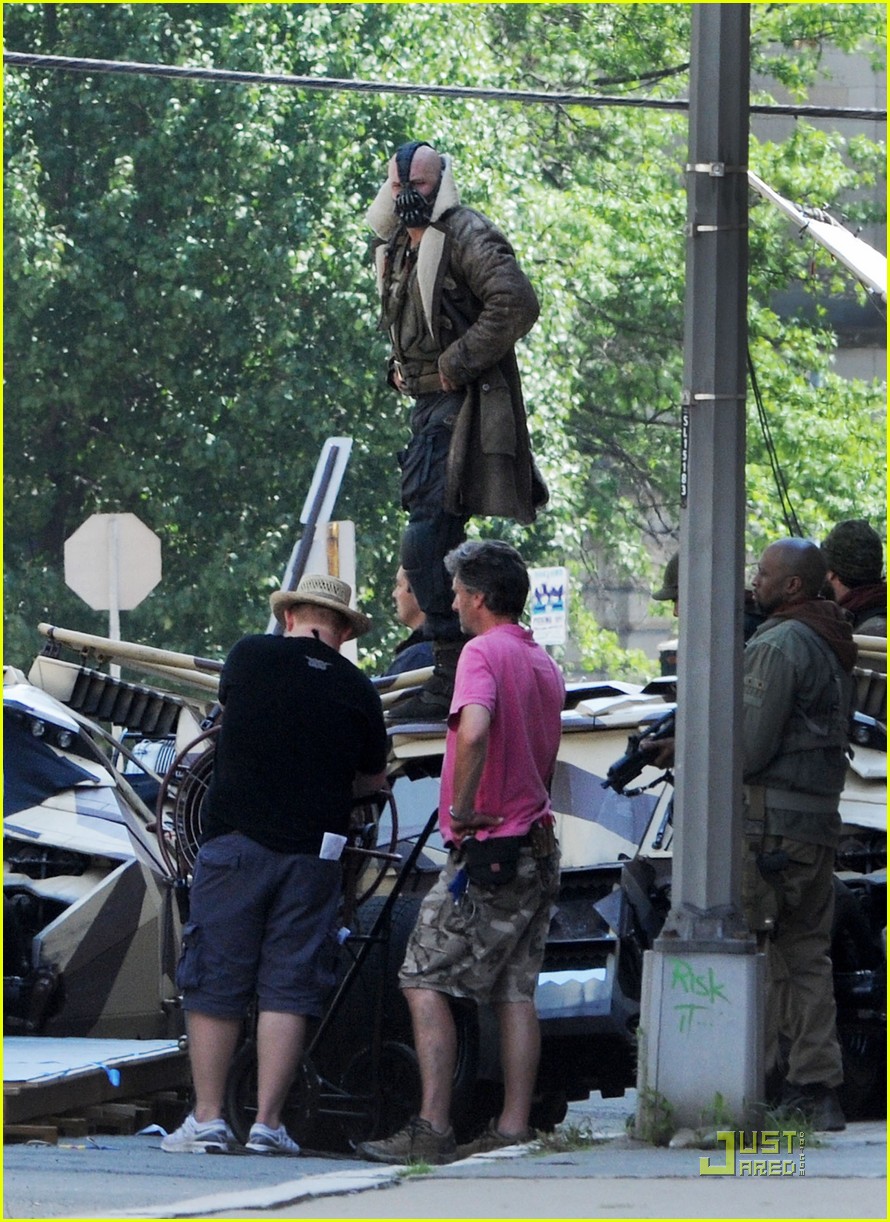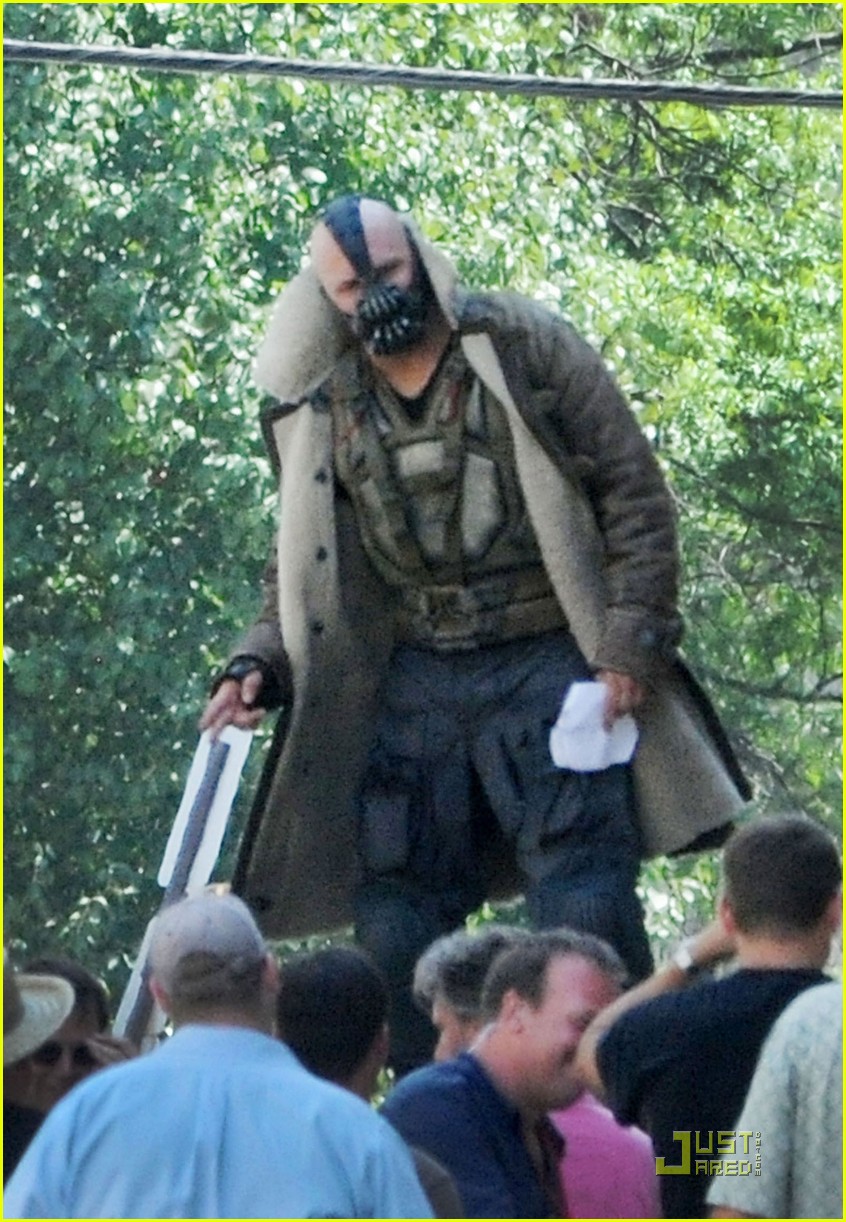 Bane doesn't look as dangerous in full-blown daylight, but I trust Nolan to make it work. I just recently saw BRONSON for the first time, and Tom Hardy's scary as hell in that, so I'm certain he'll bring the menace to Bane. Nordling, out.