Frank Darabont is stepping down as mastermind of AMC's zombie series "The Walking Dead," according to Deadline Hollywood.
It's unclear whether he'll continue to be actively involved in the series at all.
I have a really bad feeling about this.
Glen Mazzara, the "Shield" vet who was showrunner on the disastrous first season of Starz' "Crash" series, was hired as Darabont's second-in-command at the start of "Dead's" second season. Starz wisely replaced Mazzara with the infinitely more talented Ira Steven Behr for "Crash's" second season.
I recall Darabont's alarmed tone in a November email when he denied rumors that the second season would begin production February 2011. (Season-two filming actually began last month.)
A brilliant and experienced big-screen writer-director ("The Shawshank Redemption," "The Green Mile," "The Mist") but a first-time showrunner, he sounded plenty frazzled by the six first-season hours he wrote and/or rewrote -- and I wondered at the time how he was going to handle a 13-episode second season.
"Walking Dead" is by far AMC's most popular series ever.
Find all of Deadline's story on the matter here.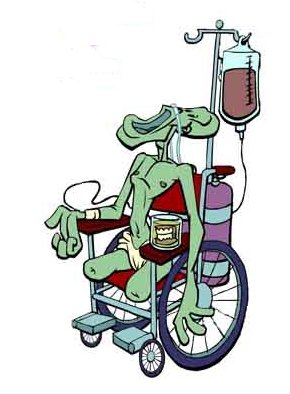 Rings Up Now!!
Hundreds of Blu-rays Under $10!!