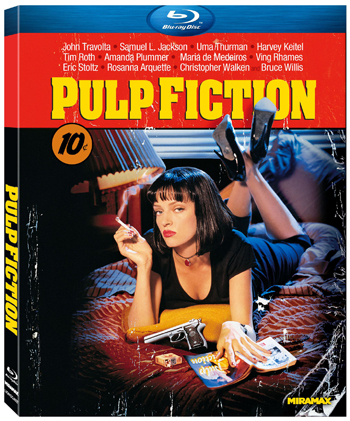 2011 continues to shape up to be a huge year for Blu-ray, bringing us Kubrick classics like "The Killing," "Lolita" and "Barry Lyndon," as well as all the "Star Wars" and "Lord of the Rings."
Now we have word that two Tarantino titles every right-thinking American has been craving for years – "Pulp Fiction" and "Jackie Brown" – are headed to Blu-ray Oct. 4!
IGN has both the scoop and a subject-to-change list of extras here.
IGN also has the release date for Michael Bay's third "Transformers" movie, which I haven't seen but am guessing isn't as good as the Tarantino stuff. That hits shelving Nov. 15, according to the site.