Ahoy, squirts! Quint here just in from Harry Potter. I have some... thoughts... about that movie, but before I dive into a review I have to share this.
I'm a giant Christopher Nolan Batman Universe fanboy. I love his movies. I hate when they're in production. For whatever reason that's like a call to arms for all the Loki-like mischief-making dicks to send out a ton of bullshit images, photos, "news", etc. This, however, is official and it is what is called "fucking badass" in the higher education circles.
From the official site and pointed out to me by FirstShowing's twitter page, I present to you fine people the first poster for Christopher Nolan's The Dark Knight Rises.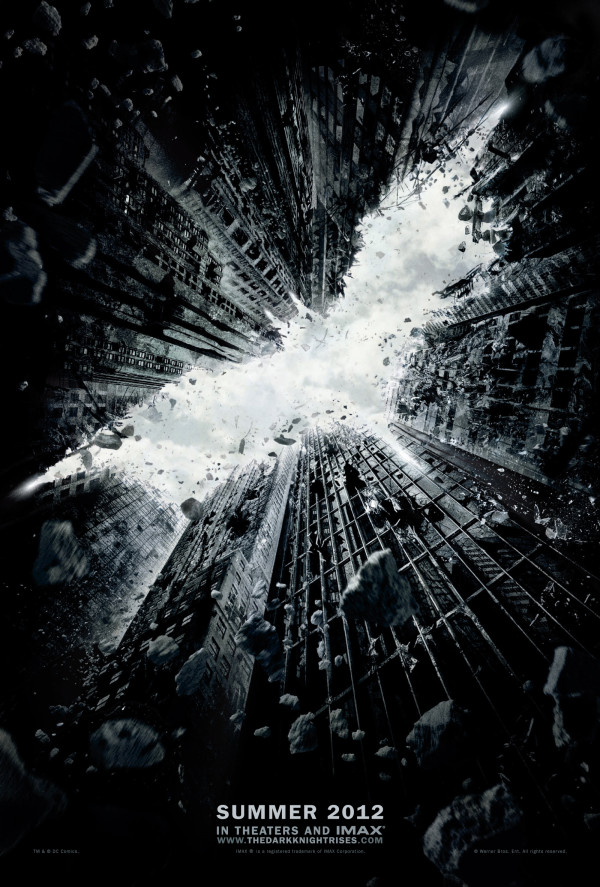 Holy shit is that foreboding. I don't think Bruce Wayne's world is peaches and cream in this next one...
I wonder if the studio releasing the teaser one-sheet gives credence to the rumors of the trailer running before Potter. It wasn't on the print I saw tonight (Sherlock 2 was, though).
Thoughts?
-Quint
quint@aintitcool.com
Follow Me On Twitter