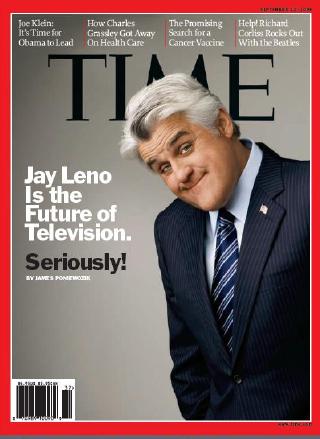 Jay Leno used to whine about NBC's decision to replace him with Conan O'Brien because at the time Leno was still #1 in late night..
Well, Leno can't really make that argument anymore. In overall viewers, "Nightline" beat "The Tonight Show With Jay Leno" in the quarter ending June 26.
And in terms of the more important adults 18-49 demo, "Leno" lost the post-primetime race to both "Nightline" and basic cable's "The Daily Show With Jon Stewart."
Entertainment Weekly has the top 10 late night talk shows ranked by their 18-49 audience. I'm surprised to see Chelsea Handler's E! show garners a bigger demo than Craig Ferguson's "Late Late Show" on CBS:
Top 10 Late-night Talkshows (Adult 18-49)
1. The Daily Show with Jon Stewart (1,295,000 avg viewers)
2. The Tonight Show with Jay Leno (1,292,000)
3. The Late Show with David Letterman (1,096,000)
4. The Colbert Report (960,000)
5. Late Night with Jimmy Fallon (842,000)
6. Jimmy Kimmel Live (766,000)
7. Conan (748,000)
8. Chelsea Lately (720,000)
9. The Late Late Show with Craig Ferguson (702,000)
10. Lopez Tonight (340,000)
"Nightline," of course, is not a talk show.
NBC's spin is that "Leno" still edges out "Stewart" if you count repeats. My spin is, I'd guess high-ranking NBC execs don't buy their own PR department's argument. If NBC truly cared so much about repeat strength, "Law & Order" would still be on the air.
Find all of EW's story on the matter here.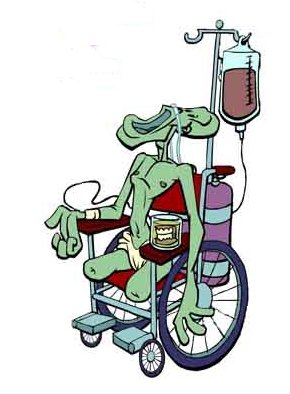 Hundreds of Blu-rays Under $10!!