Greetings! ScoreKeeper here warning you not to let the exclamation point in my salutation persuade you to believe I'm in a cheerful mood because I am not. Not at all. In a matter of hours my favorite SiriusXM radio station will be no more. The network has decided to remove their all-filmmusic channel from the subscriber based satellite airwaves and relegate it to an internet and mobile app channel only.
Cinemagic (Channel 73) has long been my favorite satellite radio channel. It was the sole reason I went with XM over Sirius back in 2007. Even though the network offered top quality programming spanning hundreds of channels I listened to Cinemagic alsmost exclusively (sporting events were the only time I'd turn to another station).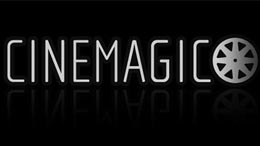 Not only has the channel been an entertaining and enjoyable station to listen to but it's been a stalwart champion of the entire film industry. In 2009, Cinemagic ran a week-long tribute in honor of the late Jerry Goldsmith's 80th birthday. Just yesterday the station ran five uninterrupted hours of Bernard Herrmann music in honor of his 100th birthday. They're the first out of the gate playing brand new film scores many of which might not have been released yet. They frequently featured interviews with directors, actors, composers, cinematographers, and others in the industry.
That kind of attention, devotion, and commemoration was keenly unique to Cinemagic and all those in the film music industry will forever be indebeted.
The good news is that the channel will remain on the internet. A sorry consolation prize if you ask me but I do admit it's better than total banishment. Their flagship interview program "Reel Time" which features interviews with many different people from the film community will move to Channel 104 "SiriusXM Stars Too" on Thursdays and Friday nights and Saturday and Sunday afternoons. They will also occasionally feature film music related programming on other channels throughout the year.
So why the demise? I don't have any inside information but one can only assume it's a bottom line decision. I'm not going to profess that I grasp the economics and business principles of satellite radio; however, I won't be bashful in expressing my disdain for the decision either. I'll admit that filmmusic is indeed a niche interest; however, it will forever piggyback on the insane global popularity of cinema. I've lectured and written about film music for many years. No matter who I'm talking to or where they come from there are always attentive bodies hanging on every word. This is not so much a commentary on the popularity of filmmusic but rather cinema as a whole. Everybody loves movies! The fact that SiriusXM has decided to exorcise the one channel representing the global popularity of film is simply baffling to me.
So what can we do? Those who are as dismayed as I am should drop SiriusXM a thoughtful word or two regarding their decision to pull Cinemagic from the airwaves.
The primary feedback form for SiriusXM can be found HERE.
For that extra personal touch you can call the network at (866) 635-2349.
You can write them a letter and mail it to the address below:
SiriusXM
1221 Avenue of the Americas
New York, NY 10020
Finally, I would encourage every supporter of Cinemagic to email the host and lifeblood of the channel Dave Ziemer at cinemagic@siriusxm.com. Dave will still be operating the channel for online streaming and your words of support would be most appreciated.
For more information regarding the switch you can check out the Cinemagic web page at SiriusXM.com.
As for me, my days of being a SiriusXM subscriber will effectively end at midnight tonight.
If you're on Twitter look me up...