Merrick here...
And with this, I now have a sizeable and insatiable Geek-ection that'll be awkwardly and uncomfortably bulging all day.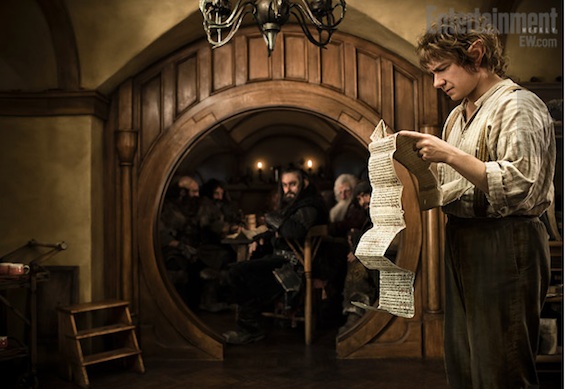 This comes to us via a preview of this week's Entertainment Weekly, which goes on-sale tomorrow. CLICK THE PIC to jump to ew.com for a slightly larger version of this same shot, as well as two other images from THE HOBBIT's production.
It's funny...we've been hearing so, so much about this movie but I now realize it never felt altogether real to me until I saw this photograph.
--- follow Merrick on Twtter ! ---