Ahoy, squirts! Quint here with today's Behind the Scenes Pic!
You've seen 2001 featured a lot in this column. What can I say? I can't help myself! Kubrick is well documented and has a lot of amazing photographs from the making of his films.
Since yesterday we focused on Ian Fleming meeting his Bond, I thought it might be nice to follow that up with a shot of Stanley Kubrick and Arthur C. Clarke on the set of 2001.
I love the look on Kubrick's face. That's a confident arched eyebrow and a "I don't give a shit" cigarette hanging from his lip. Hope you guys dig the shot! Enjoy!
Thanks to Joseph Fisch for sending this one along! Click to slightly embiggen!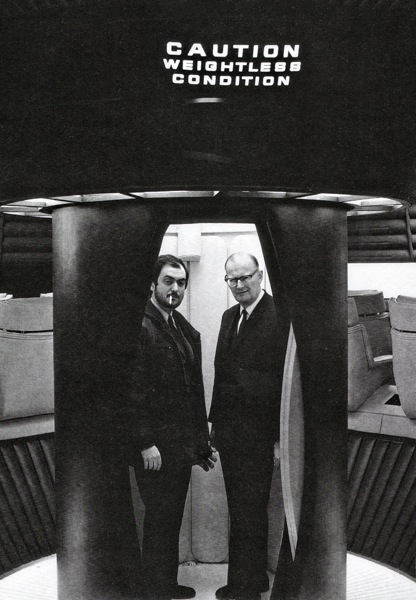 If you have a behind the scenes shot you'd like to submit to this column, you can email me at quint@aintitcool.com.
Tomorrow's behind the scenes pic is fishy.
-Quint
quint@aintitcool.com
Follow Me On Twitter