It's a slow week for TV news (and "Green Lantern" opens this week), so we thought it'd be fun to look back on old reviews of DC Comics movies. Sadly, we couldn't find anything on the "Swamp Thing" movies (which I recall the critics quite liked) or the early "Superman" films.
Two thumbs down for Richard Lester's "Superman III" (start at the 2:59 mark):
Two thumbs down for Jeannot Szwarc's "Supergirl":
A split vote for Tim Burton's "Batman":
A split vote for Burton's "Batman Returns":
A split vote for Joel Schumacher's "Batman Forever":
Siskel finally met a Batman film he couldn't like with Schumacher's "Batman and Robin":
Two thumbs down for Pitof's "Catwoman":
Ebert finally met a Batman movie he could like with Christopher Nolan's "Batman Begins":
Ebert and Richard Roeper split on Bryan Singer's "Superman Returns," which I caught last night on cable and thoroughly enjoyed:
Finally, Michael Phillips and Roeper give two thumbs up to Nolan's "The Dark Knight":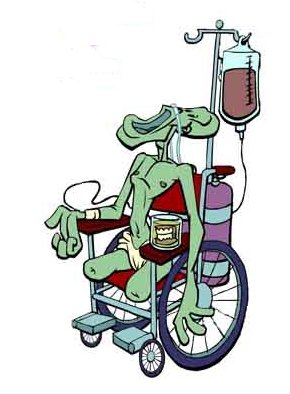 Rings Up In 12 Days!!
Hundreds of Blu-rays Under $10!!