Merrick here...
The Licensing International Expo is happening now in Vegas. @theonlyesq is there (website HERE) and is Tweeting up a storm via his/her account. And within these Tweets...are some fascinating glimpses of preliminary logos and early promotional art for upcoming cinematic properties. To be clear, this is not intended to be art you'd find on one sheets, etc. Instead, this is the art that'll promote these properties to merchandisers and whatnot.
While more images from the showroom floor are promised today, @theonlyesq has already posted several snapshots - most notably this picture from Marvel showing Joss Whedon's AVENGERS assembled. NOTE the revised CAPTAIN AMERICA costume and...of course...The Hulk.
Here's what @theonlyesq saw...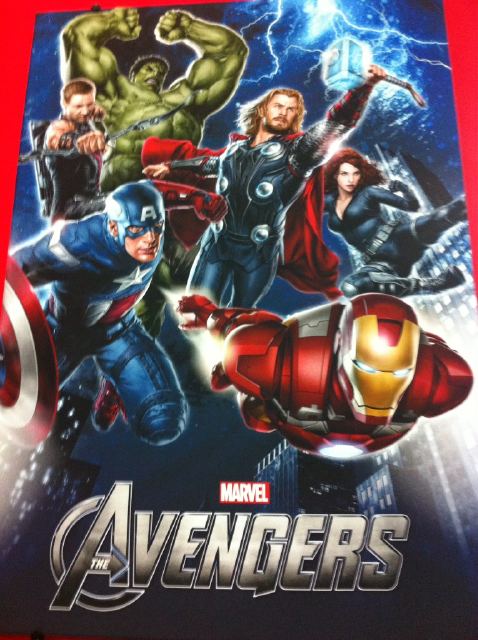 The version you see below was cleaned up and EMBIGGENED by one of our readers, MilkMan46, who also called this art to our attention initially.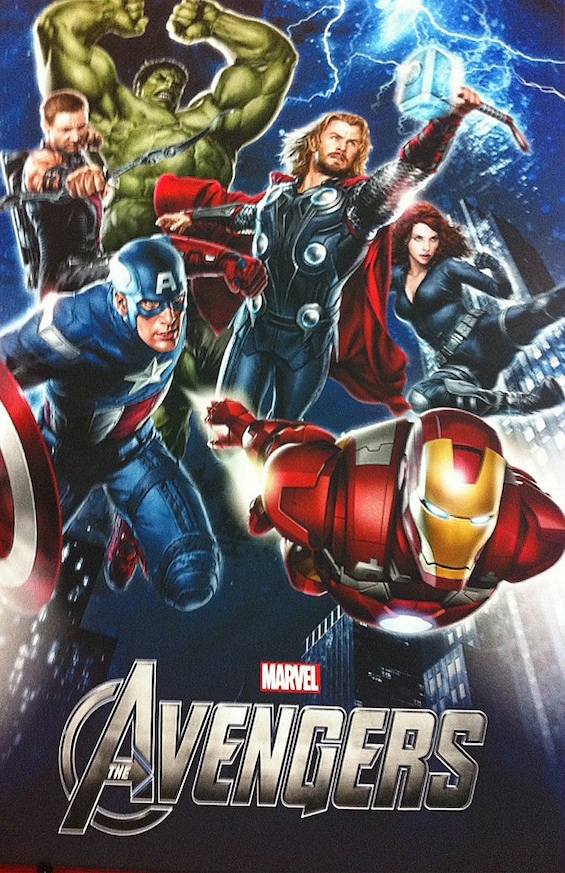 @theonlyesq also glimpsed THE DARK KNIGHT RISES and (apparently) Zack Snyder's SUPERMAN displays being set-up. He/she grabbed these shots. Nothing particularly surprising about THE DARK KNIGHT RISES image, but I'm pleasantly surprised that Superman's "S" hasn't been modified or tricked out in some way. In fact, it feels a tad retro...which is cool...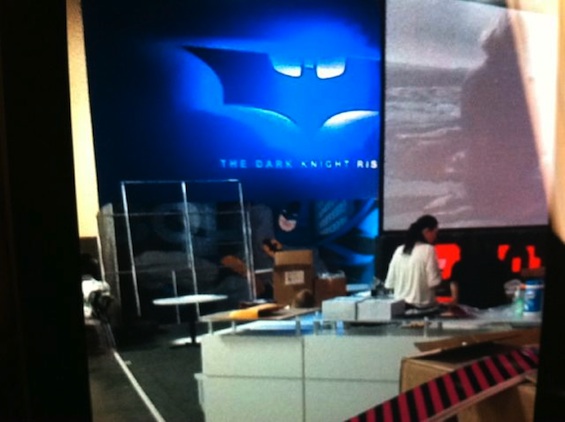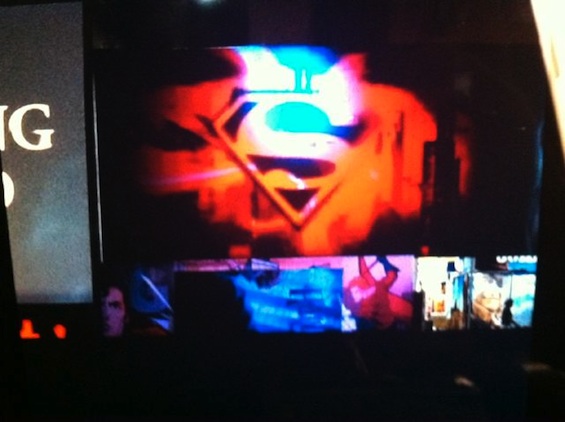 More as more comes along...
--- follow Merrick on Twitter ! ---