Ahoy, squirts! Quint here with today's Behind the Scenes Pic!
Rollerball is the real deal, fellas. There's more swagger to this movie than in 100 Ryan Reynolds movies combined. James Caan was the cock of the walk and knew it. In what could have been another '70s sci-fi cheesefest (delicious as they were) Rollerball stands above its brethren due to the sheer force of manliness on display.
If you haven't seen it, the film is about a blood-thirsty nation eating up a deadly sport called Rollerball. Instead of focusing on audience commentary the movie instead takes a more political approach to the idea of a populace being controlled via entertainment. In this future world there are no longer any countries, only corporations.
So, for a little while let us forget that horrendously shitty remake that missed the point of the original entirely and remember the good days of James Caan, John Houseman, Maud Adams and the great Norman Jewison.
Thanks to a reader Andrew Jones for sending this one along!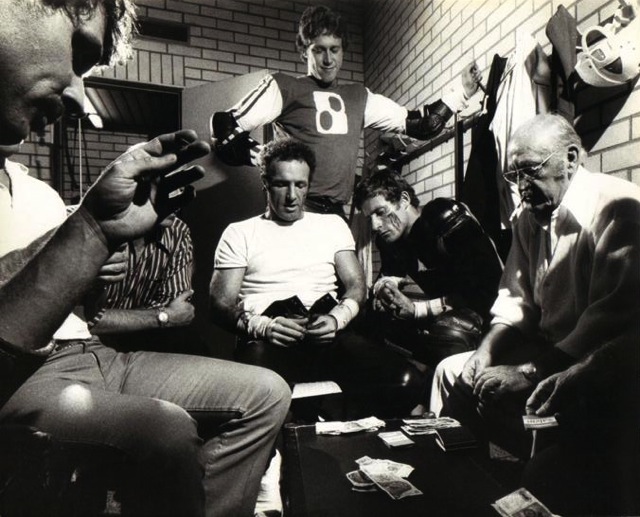 If you have a behind the scenes shot you'd like to submit to this column, you can email me at quint@aintitcool.com.
From the land beyond beyond… I bid you, tomorrow's behind the scenes pic, now appear! Appear! Hrmm… I'll try again in the morning…
-Quint
quint@aintitcool.com
Follow Me On Twitter