Hey folks, Ambush Bug here. Normally, the @$$Holes of AICN COMICS focus on giving AICN readers the best of the best in comic book reviews and interviews (and occasionally a preview or three). Comic book news? Well, we leave that to guys with far more time and far more qualifications than us to cover all of that. We love to talk about comics and have been doing so ad nauseum for ten years now in reviews and interviews and don't plan on diving into news any time soon.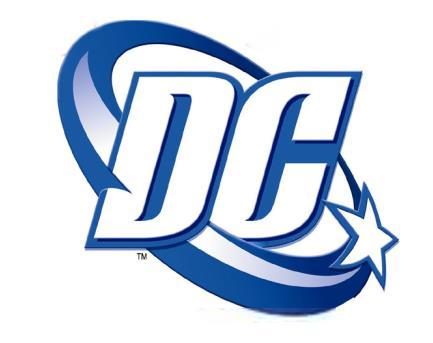 But with yesterday's bombshell announcement of DC Comics' decision to reboot their entire comic book line in the fall, the comic book world is a-buzzin' and my inbox was filling up with requests to cover it here on AICN. So that's what I'm doin'!

After the summer's major crossover, FLASHPOINT, is over, the entire line will begin anew with 52 #1 issues. Below are a list of facts and speculations gathered from across the interweb for you folks at AICN to sift through and discuss. I'll try my damndest not to editorialize, but dammit if I can't help chiming in here and there about all of this. Special thanks to the folks at BleedingCool, Newsarama, & CBR for gathering all of this stuff. They're the best of the best at this comic book news thing and deserve the credit.
What we know: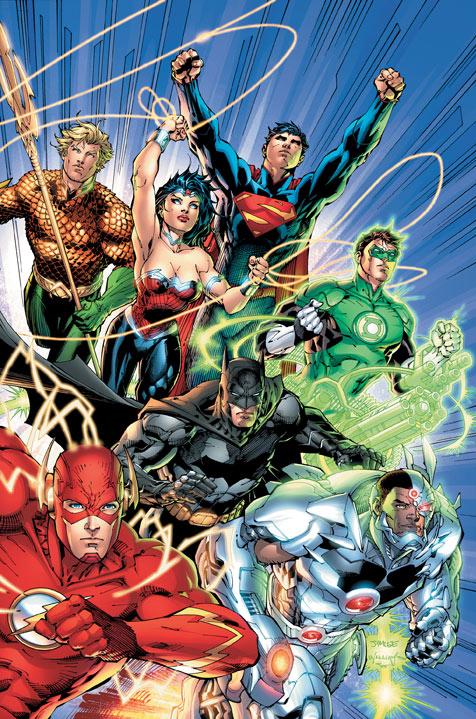 Geoff Johns & Jim Lee will team up to bring us JUSTICE LEAGUE starring the big guns of the DCU; Superman, Batman, Wonder Woman, Green Lantern, Flash, Aquaman, Cyborg, and a few other heavy hitters. Lee will be tweaking and redesigning the JLA's costumes for the new millennium (
similar to Lee's highly popular Wonder Woman costume reimagining…god, I almost got through typing that without scoffing. This year's new super hero fashion tip: pop your collar like Kanye from three years ago, heroes! Green Lantern seems to be extremely aroused by his new look!
)
Johns & Ivan Reis will helm a new AQUAMAN series.
Promising!
Johns will remain on GREEN LANTERN.James Robinson & Phillip Tan are on HAWKMAN's new book.
Dan Didio & Keith Giffen will be tackling OMAC #1.
NIGHTWING will be among the new series.
One of the final signs of the apocalypse, BATGIRL will be getting a new series starring Barbara Gordon losing the wheel chair and walking around in costume.
Booooooo!!!
A Gail Simone-less BIRDS OF PREY will be rebooted.
Booooooo!!!
No news on SECRET SIX yet.
The Legion of Super-Heroes will be a part of the reboot with LEGION LOST!
Kevin Macguire's Tanga and Aaron Lopresti's Garbage Man, both starring in the recently completed WEIRD WORLDS miniseries, will star in MY GREATEST ADVENTURE #1.
New JUSTICE SOCIETY OF AMERICA series.
Good news. The series definitely needed a kick in the pants.
Despite the fact that they are two of the longest running titles in comic book history, ACTION COMICS & DETECTIVE COMICS will begin anew with #1 issues.
Booooooooooooo!!!!
Deadman will be the lead in ADVENTURE COMICS #1, another one of the reboots.
This is just the tip of the iceberg of these new #1's. Some characters will be changed. Some will remain the same. Dogs and cats will be living together. I saw a polar bear do the moonwalk through the DC offices a minute ago. Alan Moore shaved his beard. It's Thunderdome up in that beeotch, mutha scrubbazz!
Here's what's rumored:

DC's Wildstorm titles will most likely make a comeback and be included with the new #1's. Most likely THE AUTHORITY, WILDCATS, GEN 13, & THE GRIFTER.
Superman will be youth-i-fied (
he certainly looks so in that Jim Lee image
) and he's also rumored to have a relationship with Wonder Woman and not Lois Lane in this new, hip, kooky, fresh DCU.
A multi-colored ring team leaping from the GREEN LANTERN books is rumored to be among the new titles consisting of Red, Blue, Green, Yellow, Orange, Violet, Indigo, and Black Lanterns.
Fabian Nicieza may or may not take on a TEEN TITANS new monthly.
John Rozum will be working on a non supernatural title in the reboot, which looks to mean the new and awesome XOMBI series is cancelled, to which I say…
&%$# YOU, DC!!!
A-hem…sorry, had to be said. XOMBI is awesome.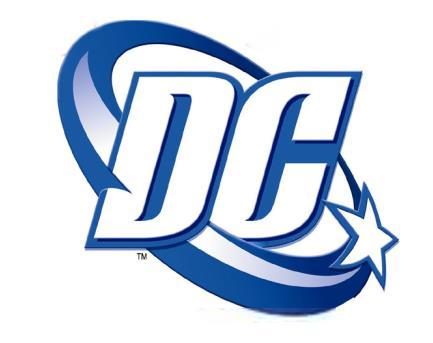 Finally, news that is much, much, much more important which has been somewhat eclipsed by all of these new number ones and reboots and new costumes and the like was released as well from DC. As of September, DC Comics will be released digitally at the same time as the books hit the stands. This is a pretty huge deal; possibly a huge marketing boost for DC digital and a devastating blow for retailers.

So there you have it. Stop emailing me and discuss the poop out of this crap in the Talkbacks.