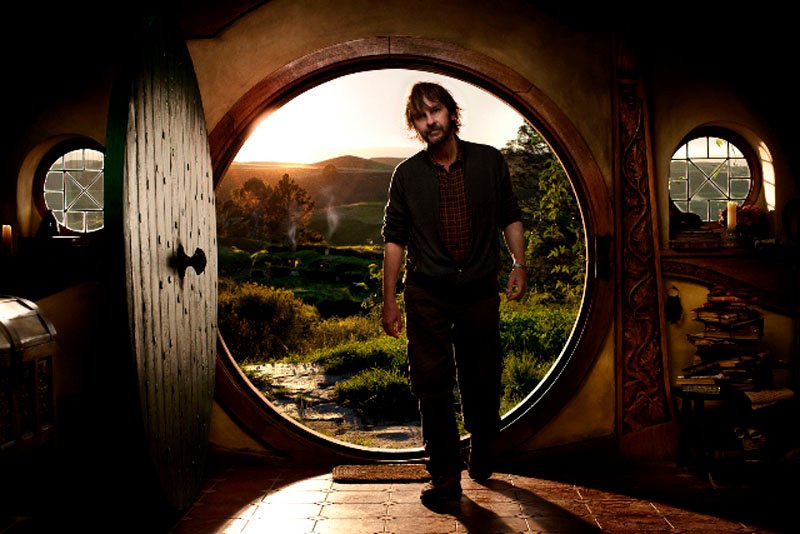 Nordling here.
We've known about this unnofficially since March, but it's official now - New Line, MGM, and Warner Brothers have announced that Peter Jackson's HOBBIT films are titled THE HOBBIT: AN UNEXPECTED JOURNEY, to be released December 14, 2012, and THE HOBBIT: THERE AND BACK AGAIN, to be released December 13, 2013.
The titles are very much from the books, and appropriate for the films, I'd say. So much of the cast from THE LORD OF THE RINGS is returning - some of them who weren't in THE HOBBIT originally, but I trust Peter Jackson and I think he'll make the characters work in these films. I'm especially curious to see Saruman (Christopher Lee) as it was around the time of THE HOBBIT that Saruman decided that he wanted the Ring for himself and it should be a quietly malevolent performance, Saruman plotting without Gandalf suspecting anything amiss at all. Lee should be perfect at this.
I'm becoming more accustomed to the added story that Jackson, Boyens, and Walsh are bringing to the prequels - as any HOBBIT fan knows, an awful lot was happening behind the scenes while Bilbo was on his adventure, and if the films address that, I think it's going to be quite interesting to see.
Nordling, out.