Ahoy, squirts! Quint here with today's Behind the Scenes Pic!
Forgive the early posting of Sunday's BTS pic, but starting at 10am I'm watching all the Planet of the Apes movies marathoned at the Alamo Drafthouse with beautiful archive 35mm prints to boot. So, instead of risking being super late with tomorrow's pic I'm gonna be super early!
This is one of the newer BTS pics in the column, but gosh darn it… I love me some Scott Pilgrim Vs. The World and had this puppy sitting in my folder just waiting to be posted. So now I give it life!
You'll see the set, extras, Edgar Wright and members of Sex Bob-Omb (notably Scott Pilgrim and Stephen Stills) as they prepare for the big battle with the Katayanagi twins!!
Thanks again to Pat Barnett. Click to embiggen!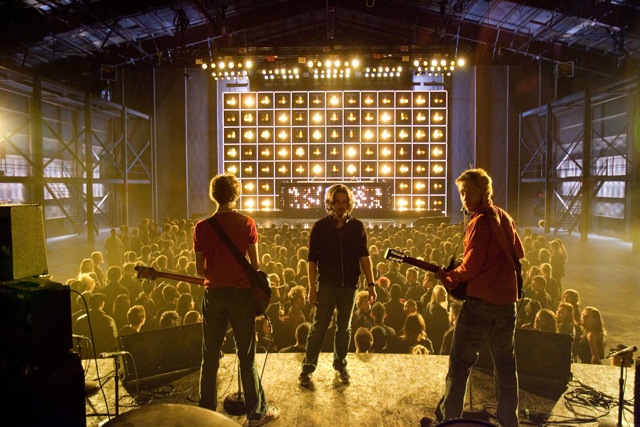 If you have a behind the scenes shot you'd like to submit to this column, you can email me at quint@aintitcool.com.
Tomorrow's behind the scenes pic will see the winner of the Jaws: Memories From Martha's Vineyard contest, so it'll be whatever awesome BTS pic wins!
-Quint
quint@aintitcool.com
Follow Me On Twitter