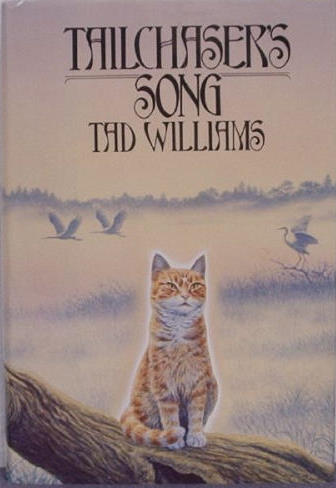 Nordling here.
I wish I was able to get off my other job so I could have attended Houston's Comicpalooza today. I'll be there all day tomorrow and Sunday, but apparently we got our first bit of news from the convention this afternoon.
Paul Alvarado-Dykstra is good people. He's been with AICN since the very beginning as Robogeek, and he's moved on to animation and production, having worked with Tim McCanlies (SECONDHAND LIONS, IRON GIANT) and Guillermo Del Toro. And now he's making the leap into animated feature films with an adaptation of Tad Williams' TAILCHASER'S SONG. Paul is producing TAILCHASER'S SONG in partnership with Samantha Inoue-Harte via Animetropolis, and the screenwriters are Bethany Rhoades and Chris Rydo.
To call TAILCHASER'S SONG "WATERSHIP DOWN with cats" is a bit reductive - TAILCHASER'S SONG is actually fairly epic in scope, and with Williams' involvement, this should be a strong film. The animation is still being shopped out, but the concept art will be done by Matt Rhodes, who has done much of the concept art for Bioware. So the film should have a unique look, going for both 2D and CG animation.
Here's some of Matt Rhodes' concept art for the project, an AICN Exclusive: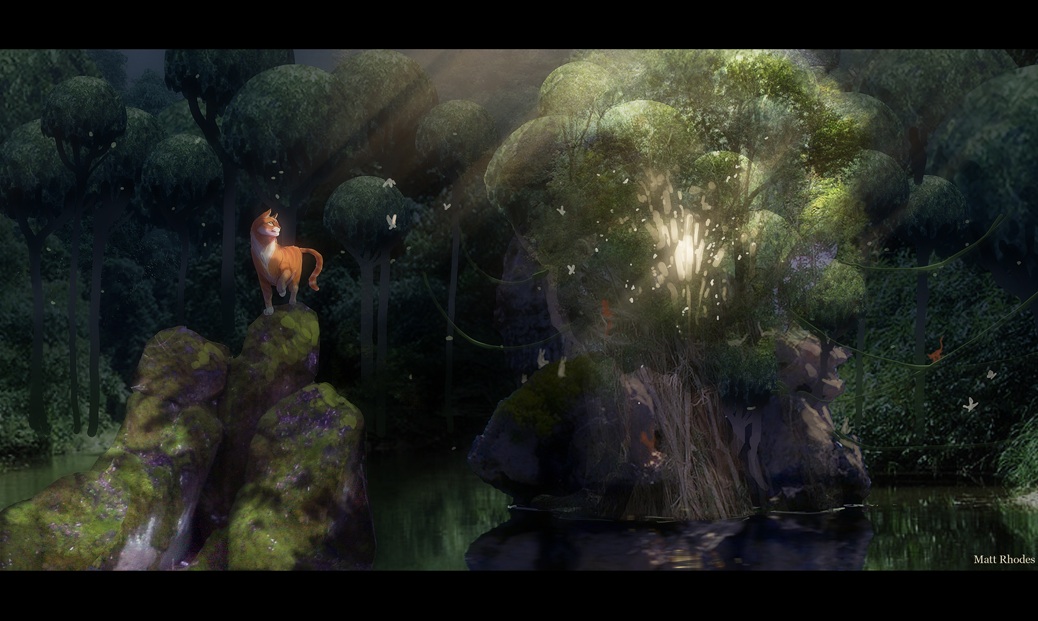 I will have more details tomorrow, including an interview with Alvarado-Dykstra and Williams. In the meantime, Compicpalooza will be on all day tomorrow and Sunday at Houston's George R. Brown Convention Center.
Nordling, out.