"Torchwood" fans concerned that Captain Jack's homosexuality would be toned down or eliminated in the fast-approaching Americanized version of the series, needn't worry.
The series' new home Starz, a pay-cable channel that routinely indulges all manner of sex, nudity and salty language, will allow Jack "to have full-on boy-sex a couple of times," series star John Barrowman tells Entertainment Weekly's James Hibberd.
"On those days going to work I'd wake up and Scott my partner would say, 'What are you filming today?' And I'd say, 'Oh it's going to be a tough day, I get to have sex with a 24 year old.'"
"Torchwood's" famously homosexual creator, "Queer As Folk" mastermind Russell Davies (he also created the 21st century version of "Doctor Who"), remains showrunner on the American version of the "Torchwood."
Best news I've heard all week!
The first Starz season of "Torchwood" launches July 8.
Find all of EW's story on the matter here.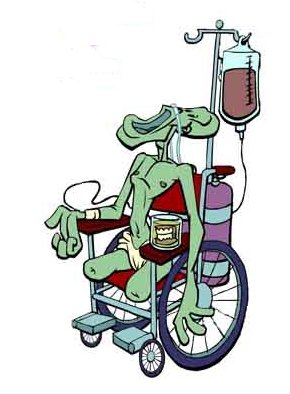 Blu Solo This Summer!!
Hundreds of Blu-rays Under $10!!