Ahoy, squirts! Quint here with today's Behind the Scenes Pic!
Upon initial viewing of this image I thought it could possibly be from a Blues Brothers sketch on SNL, but looking closely at the background I'm convinced it's from the movie… looks a whole lotta like Ray's Music Store, where the fantastic Ray Charles Shake A Tail Feather segment takes place.
Plus I think it's cooler that Bill Murray came to visit the set of The Blues Brothers and seemed to have a great time.
I love this picture in the same way that I love last week's shot of Chevy Chase and Bill Murray dancing on the steps of Gozer's temple on the set of Ghostbusters… I love these guys together and sadly we didn't get much of John Belushi, so these little bits and pieces that pop up from what we did get really put a smile on my face.
Hope you enjoy the pic!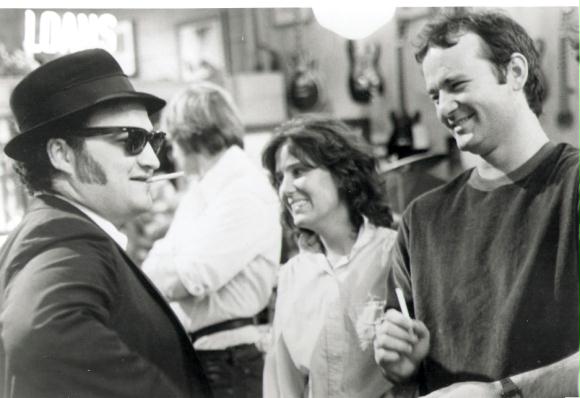 If you have a behind the scenes shot you'd like to submit to this column, you can email me at quint@aintitcool.com.
There will be no soup for tomorrow's behind the scenes pic.
-Quint
quint@aintitcool.com
Follow Me On Twitter